Marugame-made noodles `` Uma spicy meat kettle '' tasting review entwined with sweet and spicy sauce that worked with rough beef and garlic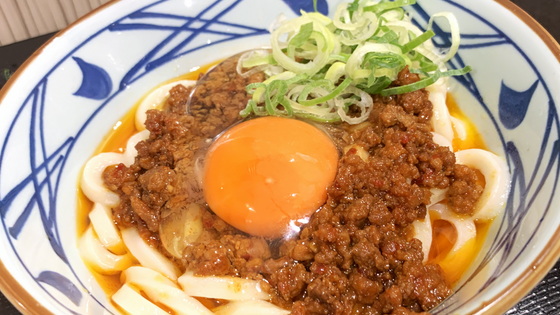 Marugame made noodles '
Kamadama Udon Festival
in held a campaign that extruding the kettle ball noodles, titled' on the whole surface, now not only eat
'Mentai cream kettle ball' and 'Mentai cheese kettle ball'
was unusual, such as The menu is open. As a new menu for the Kamatama Udon Festival, the appetizing appetizer "
Uma-
Saikan Kamatama" with raw eggs on ground spicy ground beef has been introduced.
Kamatama Udon Festival 'Uma Spicy Meat Kamatama' | Sanuki Kamaage Udon Marugame Noodles
https://www.marugame-seimen.com/menu/new/
Arrived at Marugame noodles.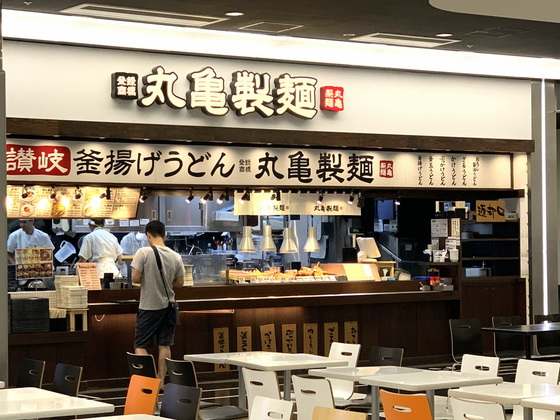 As for the Kamatama Udon Festival, "
Menta Cream Kamatama
" has appeared in addition to "Uma-Shikan Kamatama".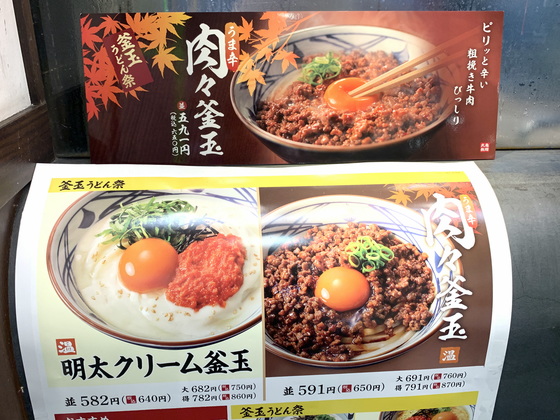 Immediately I ordered umah spicy meat. The scent of gochujang stimulates the appetite, and it is a dish that shines yellow yolk on ground beef.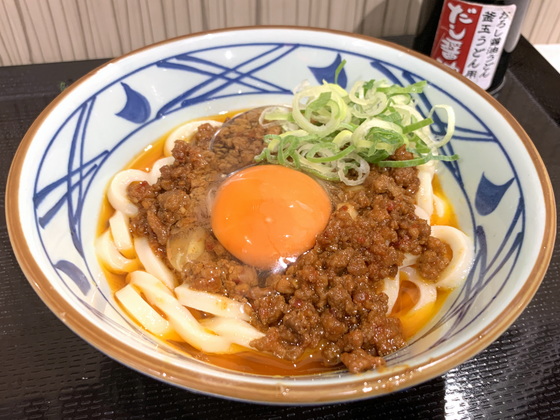 Kamatama udon soup soy sauce for kamatama udon.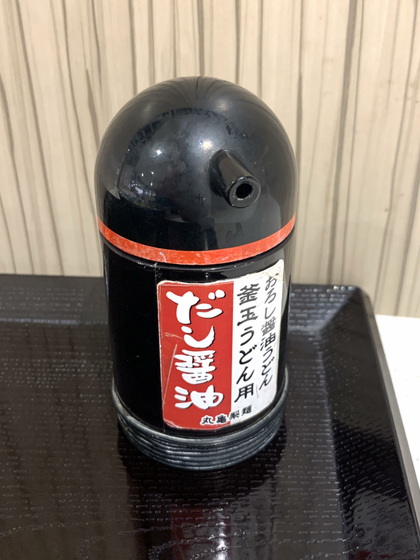 When udon is cooked, the mellow richness and spiciness of gochujang spreads in the mouth, and the strong scent of garlic falls through the nose. Minced beef that is seasoned sweet and spicy with gochujang and soy sauce is a finish that makes you feel the umami of juicy meat. The mellowness of raw eggs is modest, and the tongue does not hurt.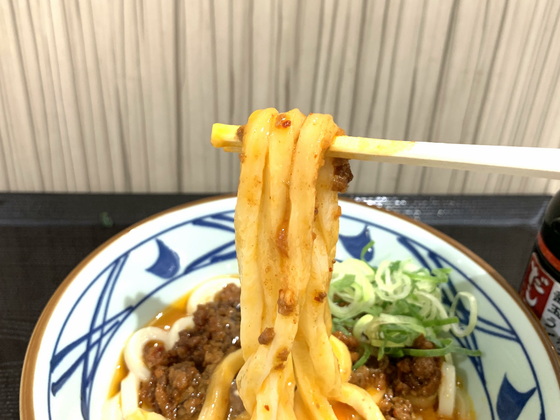 The price of "Uma-Saikan Kamatama" is 650 yen including tax, 760 yen including tax, and 870 yen including tax. As a limited-time menu from October 1, 2019 (Tue), it can be eaten with Marugame noodles nationwide excluding some stores.