I've been playing the `` Soul Dora Rogue Corps '' where the uniqueness of multi-play and multiplayer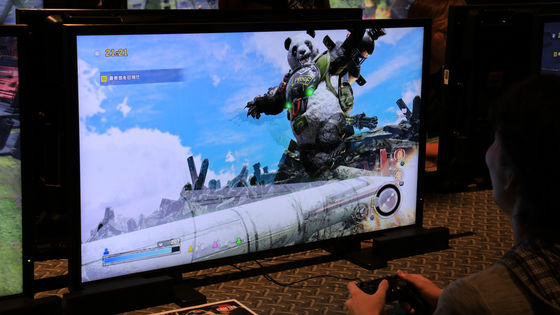 " CONTRA ROGUE CORPS ", the latest work of the action shooting "
Tamura
" in 1987, will finally appear on September 26, 2019.
At the Tokyo Game Show 2019
, you can experience the trial of the Rogue Corps delivered to PS4 / Nintendo Switch / Xbox One / Steam first, so when you actually tried the trial experience, While being able to feel the uniqueness, we were able to get a glimpse of the evolved soul dora, which has been further improved by multiplayer.
Soul Dora Rogue Corps
https://www.konami.com/games/contra/rc/jp/en/
Exhibition Title | KONAMI Tokyo Game Show 2019 Special Site
https://www.konami.com/games/event/tgs/title.html#0.0
You can find out what kind of game Kotoura Rogue Corps is finished in by watching the following movie.
When you challenge multiplayer of `` CONTRA ROGUE CORPS '', it looks like this-YouTube
That 's why I came to the Konami booth in Hall 5 of Makuhari Messe to experience the trial of Tamara Rogue Corpus.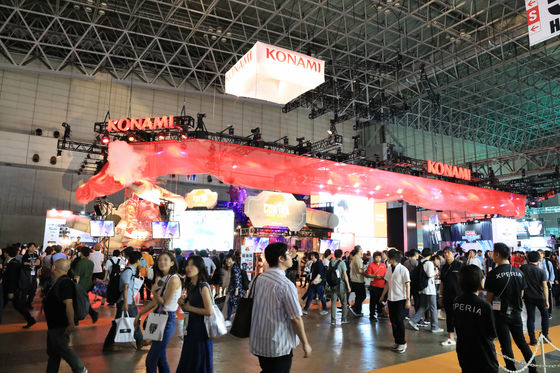 The trial booth is marked by a big sign and a sign that reads "CONTRA". There seems to be a trial experience in the presence of a "CAUTION" warning.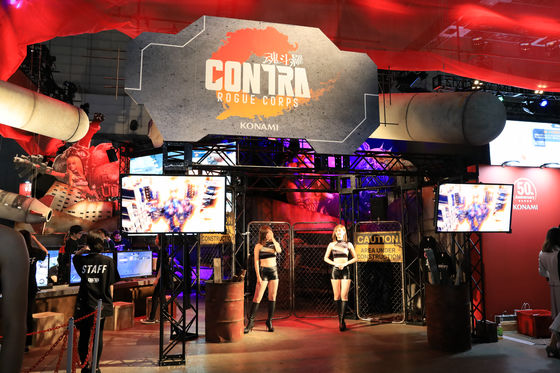 In the trial play, you will challenge a multiplayer mission with a set of 4 people, but if you clear the mission you can get an original T-shirt. The T-shirt you can get is a printed one of the four Kaiser, Miss Harakiri, Gentleman, Hungry Beast that the player will control, but the distribution is completely random.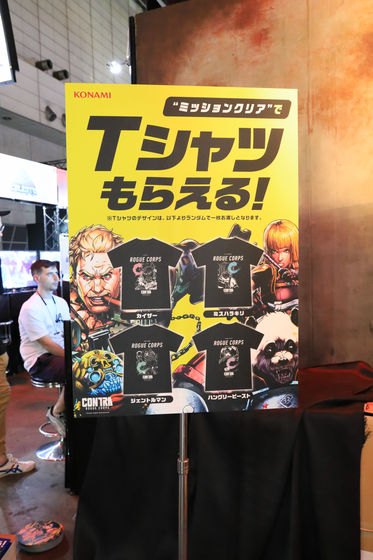 T-shirts that can be obtained were displayed at the entrance of the trial zone. Kaiser & Miss Harakiri.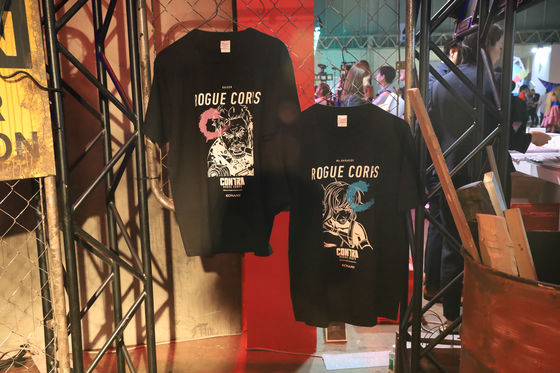 Gentleman & Hungry Beast. On the first day, 200 T-shirts were distributed in about 3 hours, so if you want to get it, we recommend that you try the trial as soon as possible.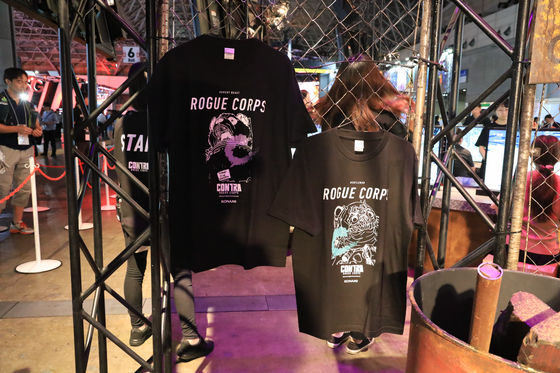 There are 16 4 x 4 test stands, and 4 groups can play 4 sets of multiplayer. In addition, there is a 4v4
PvP
in Tamara Rogue Corps, but in the trial play you will challenge the mission to clear the stage.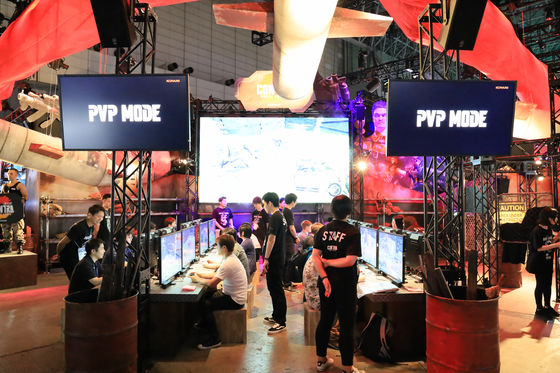 You will play as a group of four people, but you can join with friends or alone.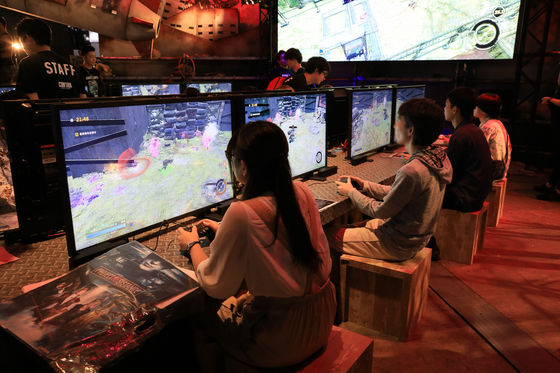 Since the paper with the operation method and the character you control is placed at hand, you can play while checking this.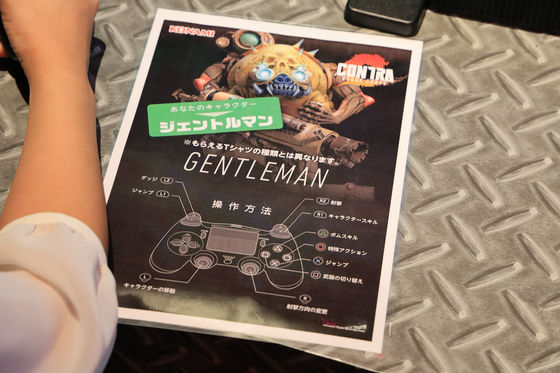 That's why I started playing. In Tamagoro Rogue Corpus, it is an action shooter that kicks out enemies using the main weapon, sub weapon, bomb skill, and different skills for each character. Basically, it is OK if you move forward while destroying enormous enemies that appear on the stage.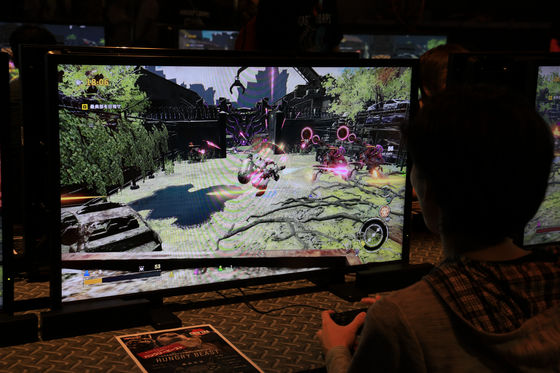 It is a refreshing and strong action with many flashy explosions.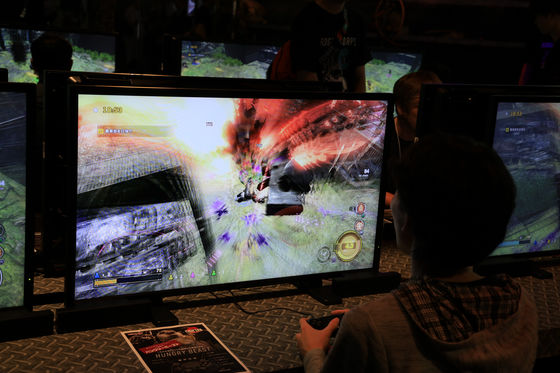 The remaining machine of each player is displayed in the lower left of the screen.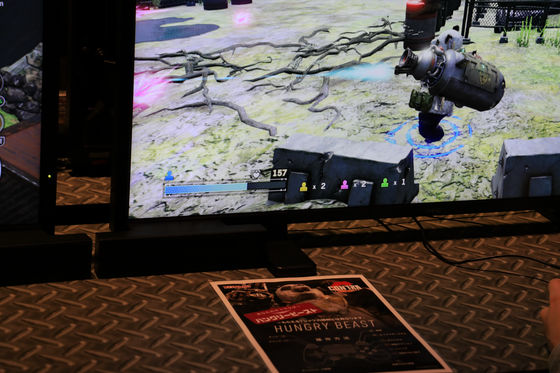 Of course, jumps that rotate in the air in the familiar Soul Dora series are still alive.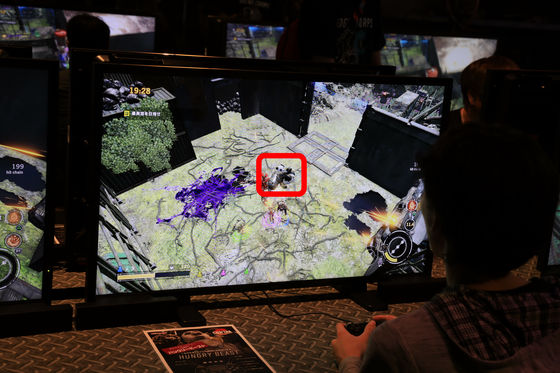 Play from the following perspective: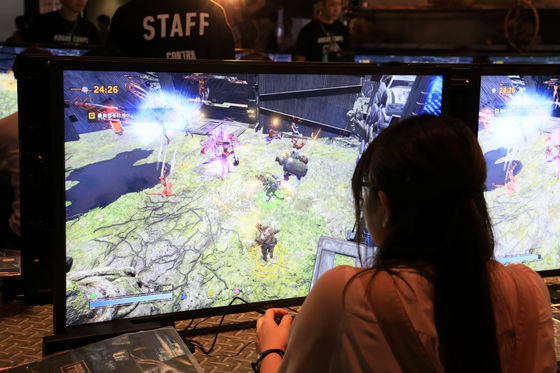 A point of view that reminds us of past works that break down obstacles and move forward ...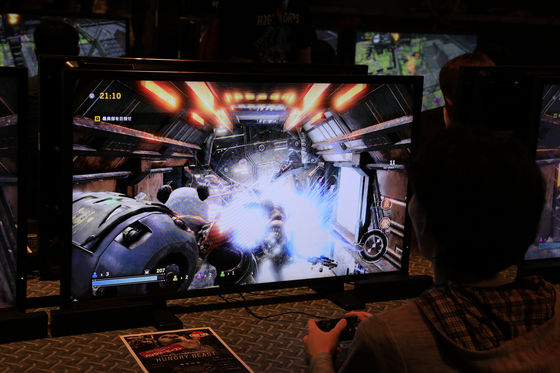 Part of the
fun is that the viewpoint changes from scene to scene, such as playing with a
TPS-
like viewpoint.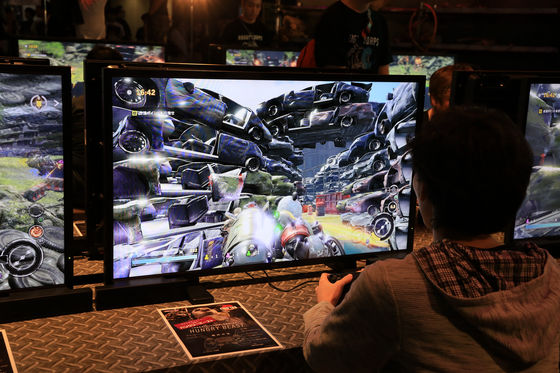 From a bird's-eye view, you can see that the jump movement is not easy to understand.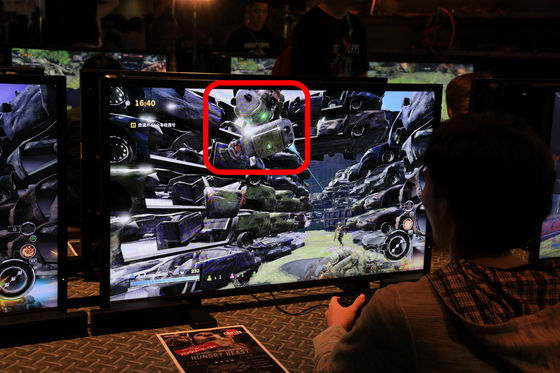 Tamotoro Rogue Corps is multiplayer compatible, so an emote is also available for communication between players. Emotes are assigned to the four-way key, and it seems that 'I'm sorry', 'I'm sorry', and 'Dance' can be expressed.



A hungry beast that suddenly lifted something like a white fuel rod during play.



If you insert this into a place like a launch pad ...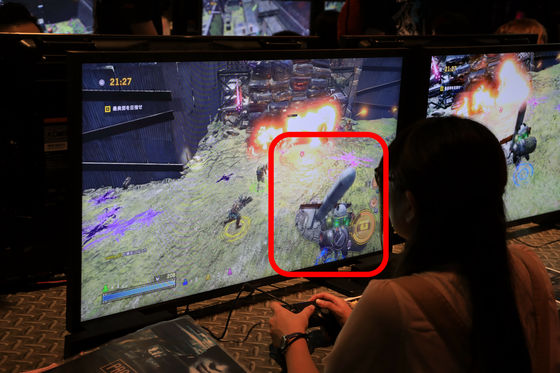 Suddenly a missile is fired ...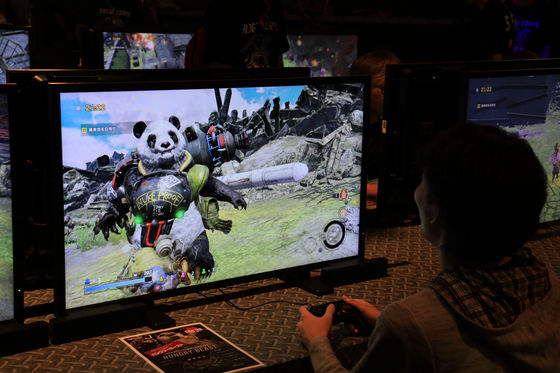 Jump!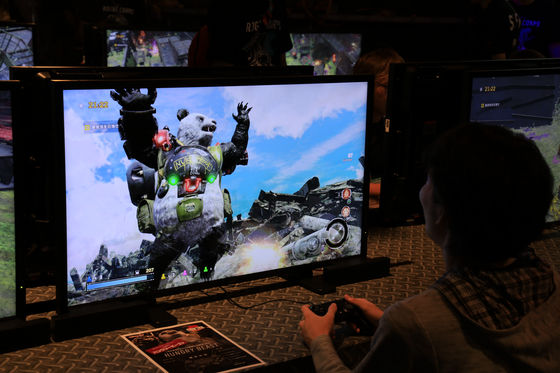 A hungry beast charged on a missile.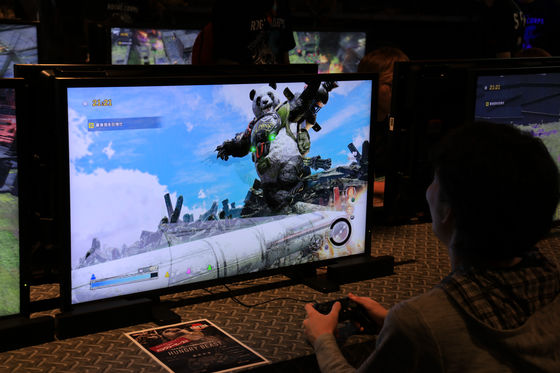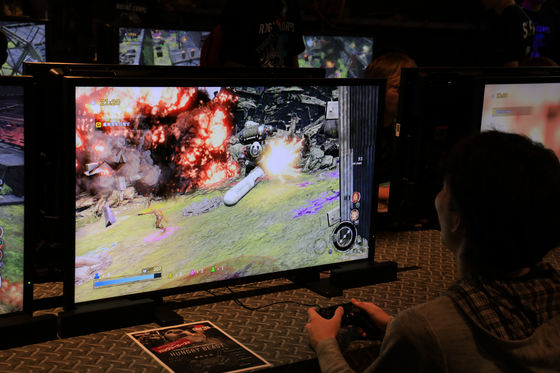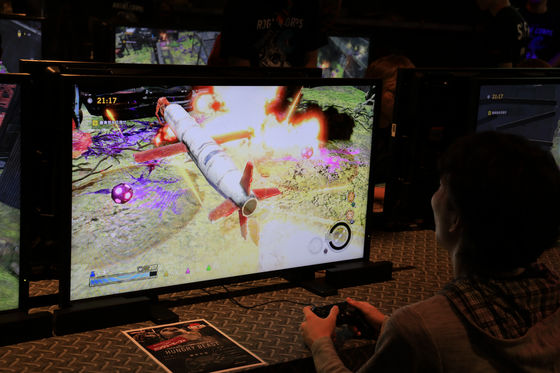 Make the stage bombed and move forward. Players can not only fire attacks using main weapons and sub weapons for each character, but also can effectively destroy enemies using gimmicks on the stage.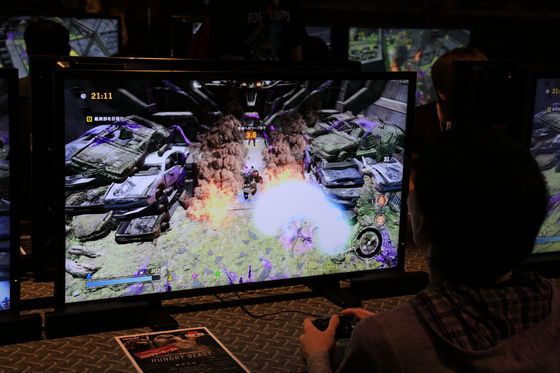 In addition, the command "lift" is displayed ...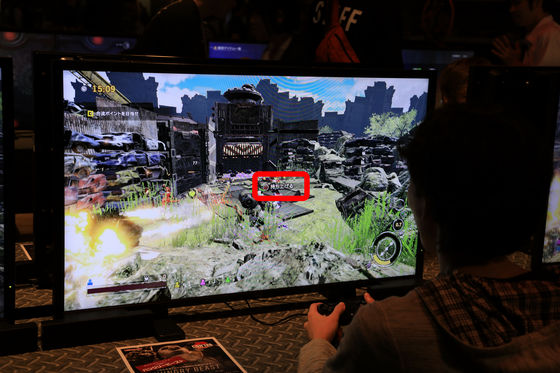 A hungry beast that lifts the enemy with both hands.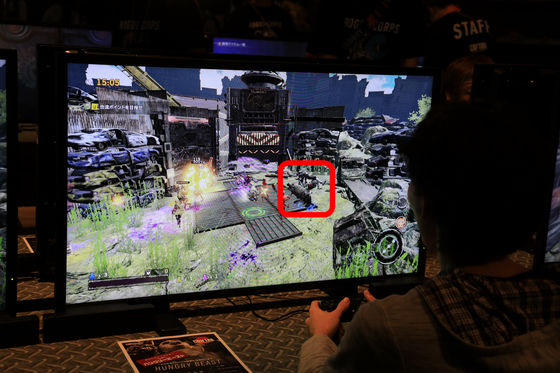 Move to the front of the press machine ...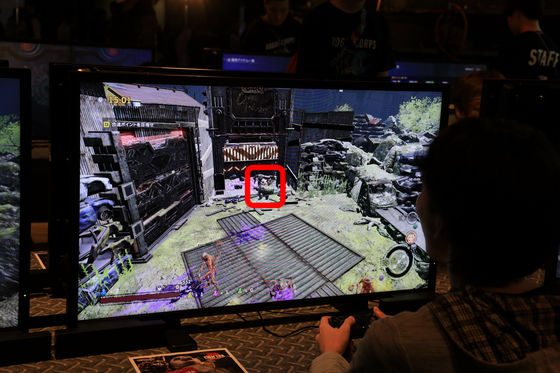 Throw enemies.



Then the press machine got off with a gaschan ...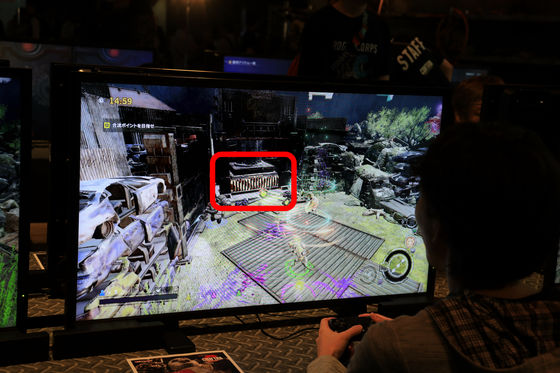 The enemy has been shattered.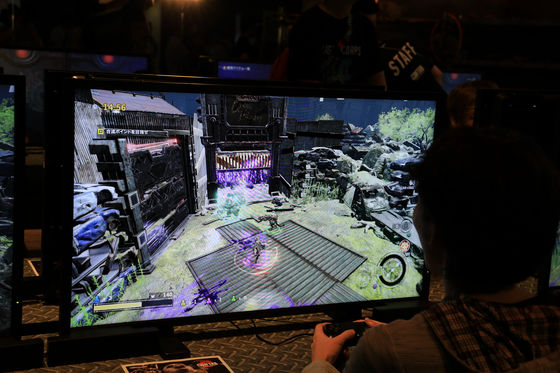 There are a variety of actions, including powerful forward attacks and tracking missiles. Not only the characters but also the equipment can be customized, so there is fun to search for easy-to-use characters and weapons.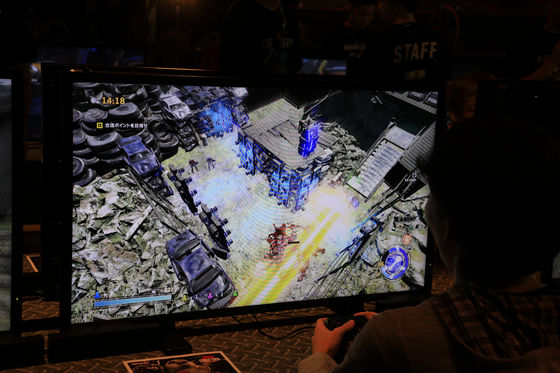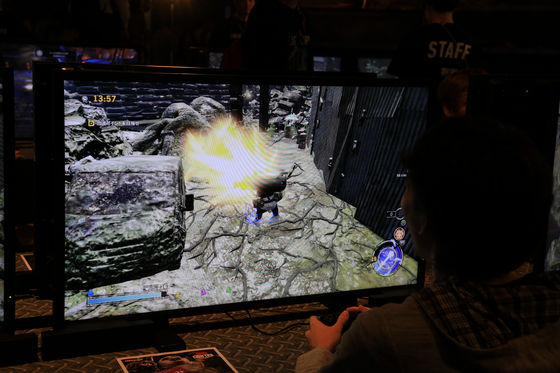 You can watch the movie below to see how you are actually trying to play the multiplayer of Soul Dora Rogue Corps.


When you challenge multiplayer of `` CONTRA ROGUE CORPS '', it looks like this-YouTube
That's why play ends. After completing the mission, the score for each player will be displayed ...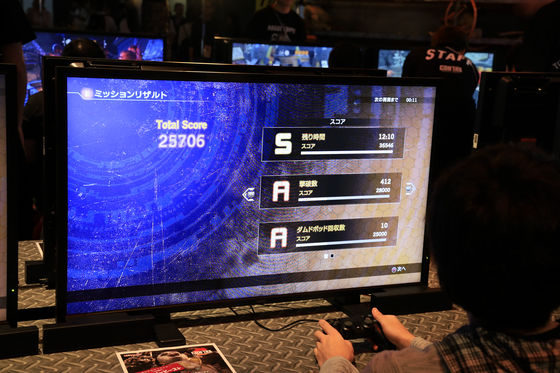 Play ratings are also displayed.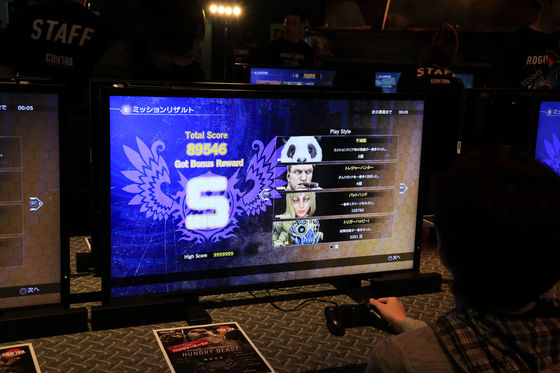 There is also a photo corner where you can take a commemorative photo with a macho brother at the Tamagoro Rogue Corpse booth.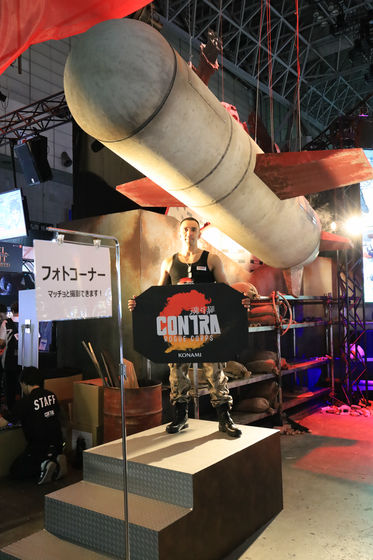 In addition, `` Soul Dora Rogue Corps '' has been released for trial version for PS4 / Nintendo Switch / Xbox One from September 12, 2019, so if you are interested please play it . However, since the trial version can only be used for single play and is not compatible with multi-play, everyone who wants to play together will enjoy the September 26th release date.