Nintendo's "Mysterious Ring" identity is a two-stone adventure game "Ring Fit Adventure" where you can enjoy fitness while adventure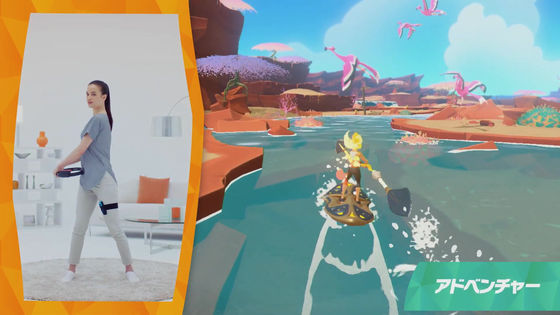 On September 6, 2019, Nintendo suddenly announced "
Mysterious Ring
" as a related product of Nintendo Switch. The details of this ring became clear, and it turned out that it was a dedicated controller for use in the adventure game '
Ring Fit Adventure
(ring fit adventure)' where you play the game while moving your body.
Ring Fit Adventure ™ for Nintendo Switch ™ – Official Site
https://ringfitadventure.nintendo.com/
Information on new products for Nintendo Switch is now available. Please see this video for details. pic.twitter.com/kVSbiZdqKI

— Nintendo Co., Ltd. (@Nintendo) September 12, 2019


New product video for Nintendo Switch-YouTube


"Hey guys. Did you know what you were doing in the first public video? Move your body, use your muscles and sweat."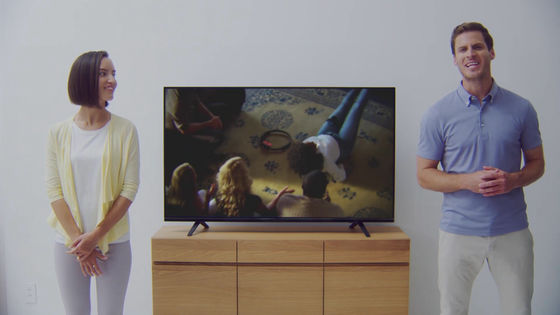 "And I was laughing. Actually, I was playing a completely new adventure game for Nintendo Switch."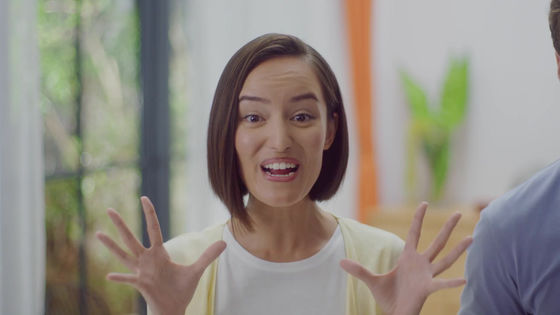 "Since I play by moving my body, I'm sweaty and thirsty. Its name is ..."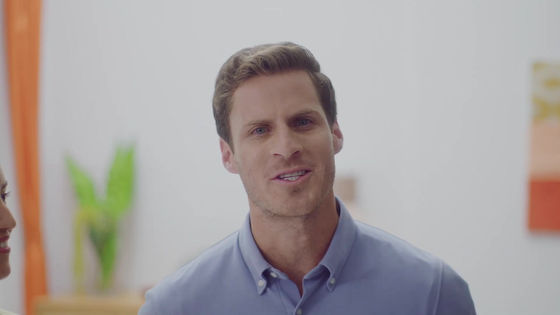 `` Ring Fit Adventure ''



"Adventures will bring out enemies. It will prevent your adventure from going. Fighting and defeating it will be the goal of this adventure." "How to fight the enemy? A good question?"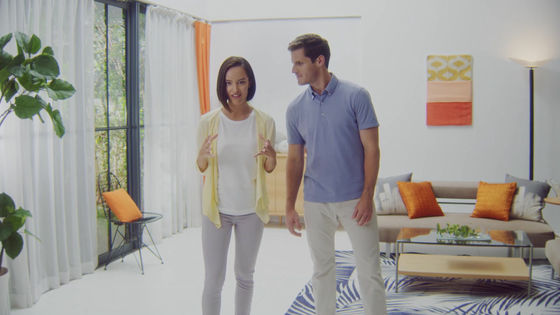 'That's Kore, Ringcon and Leg Band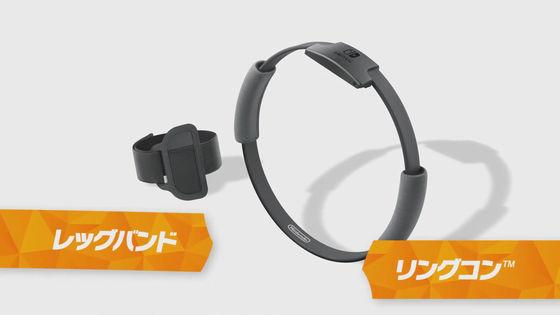 `` Set the Nintendo Switch Joy-Con on the ringcon and legband ''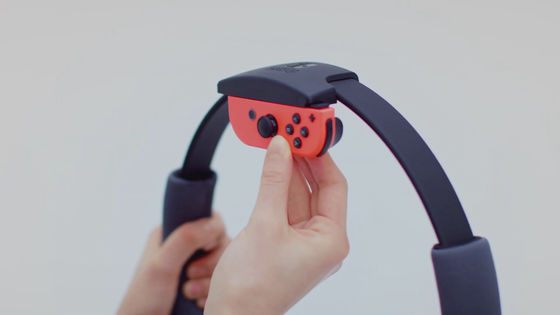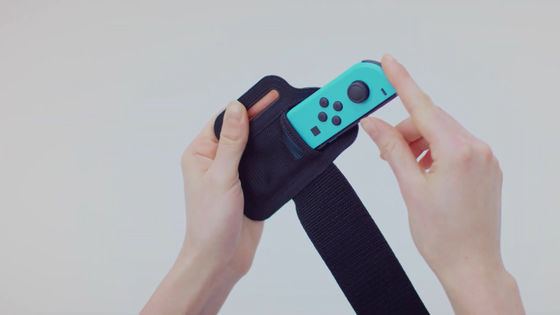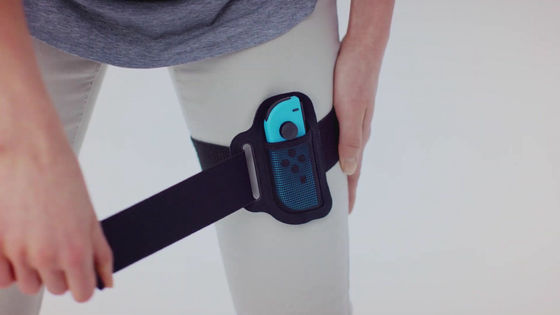 'Ready to do so'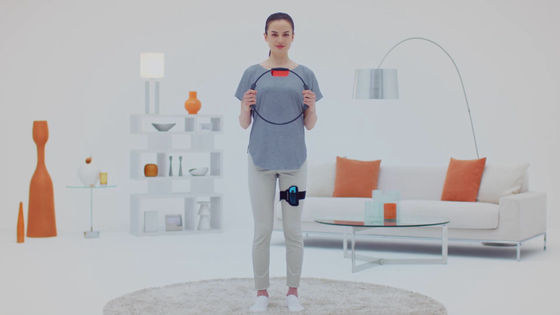 'Why don't you operate Joy-Con like any other game to fight the enemy? That's a good question.' 'Adventure the world, fight against the enemy, aim for the goal.'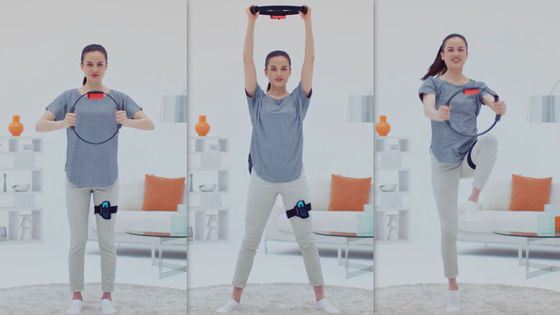 "By the way, this ringcon isn't just a fool. It 's just an electronic device. There 's a sensor that senses the force, so you do n't miss a small movement."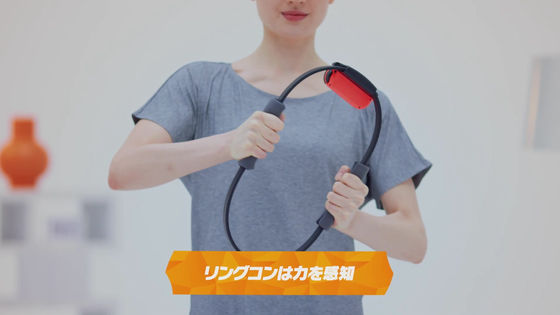 "The leg band senses the movement of the lower body."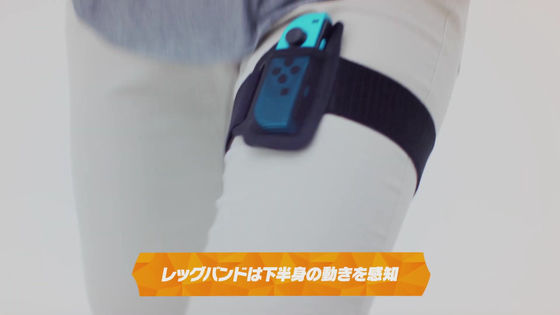 "Persons who are good at exercising can move with great effort, and those who are not good at it can change the settings so that they do not overdo it." "So anyone can play a ring fit adventure!"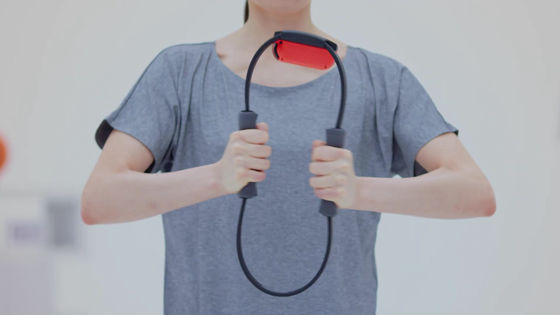 After the introduction of the mysterious mail-order program style, the introduction of what kind of game the ring fit adventure starts. The stage of adventure is a world dominated by dark dragons.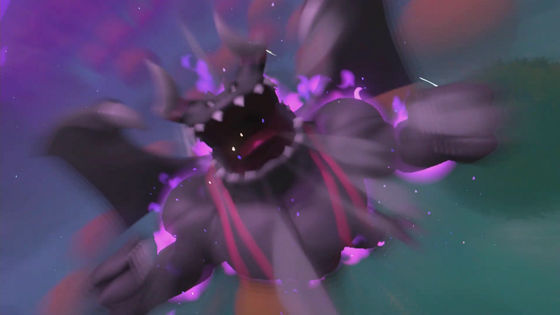 To save this world, players will complete numerous courses that exist across multiple worlds.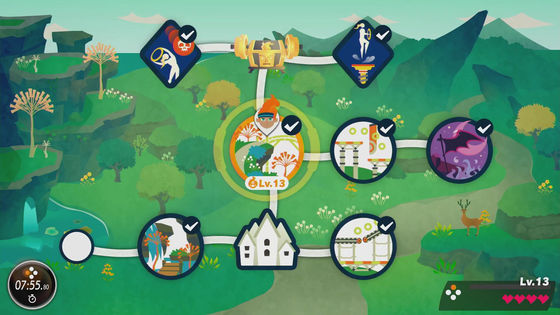 Expected exercise amount is displayed on each stage.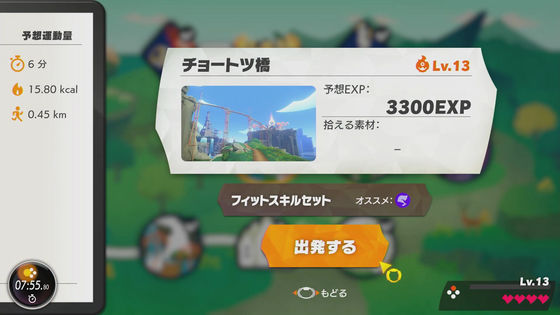 Jogging on the way. You can move slowly or quickly. The pace is up to the player.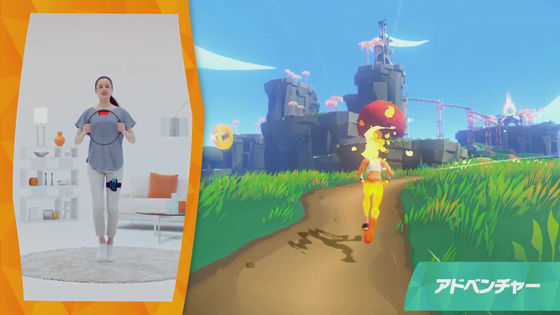 Pushing the ring will release the air cannon.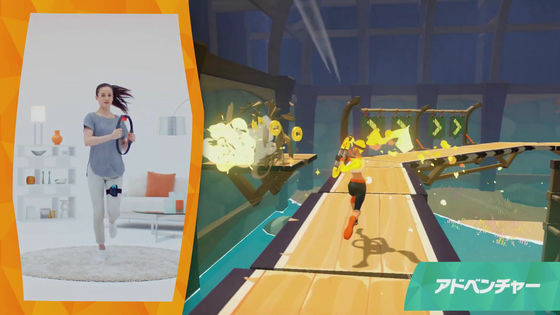 Jump down and jump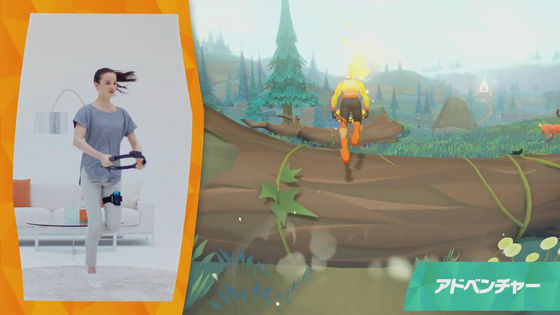 Crawling Ikada ...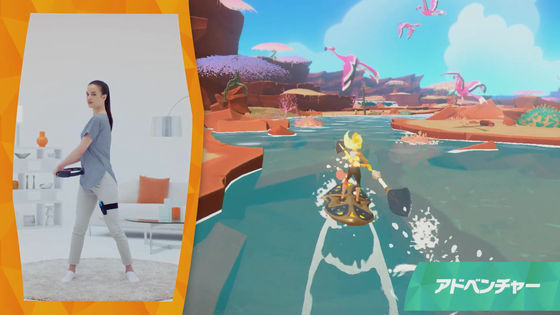 Fly in the sky ...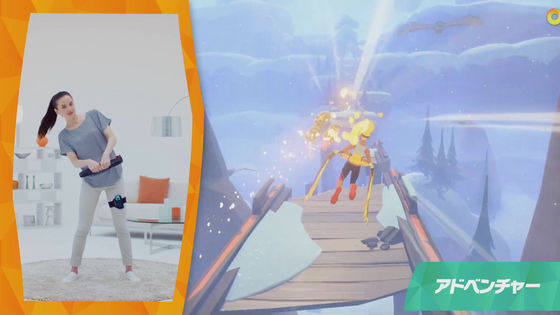 Aim at the goal while running through the coaster.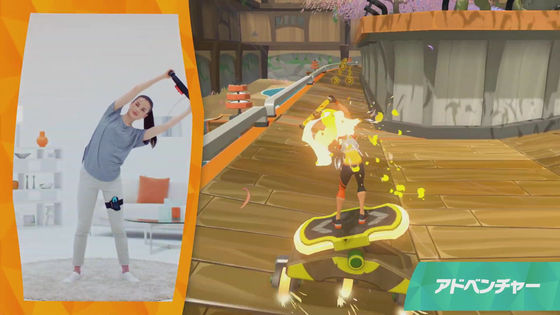 Enemy monsters appearing on the way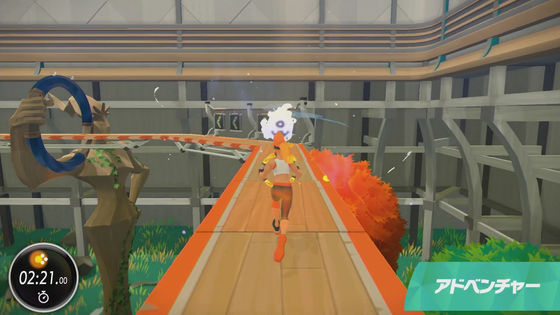 Encounter battle started. Time limit at the bottom right.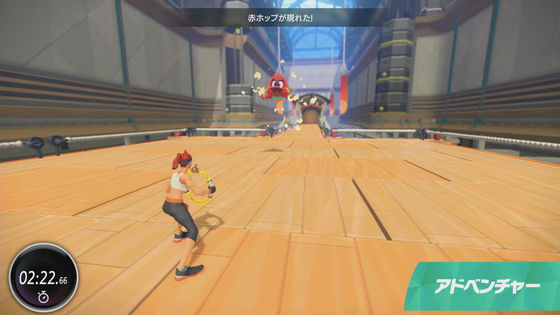 Turn-based battle, select a skill during the battle ...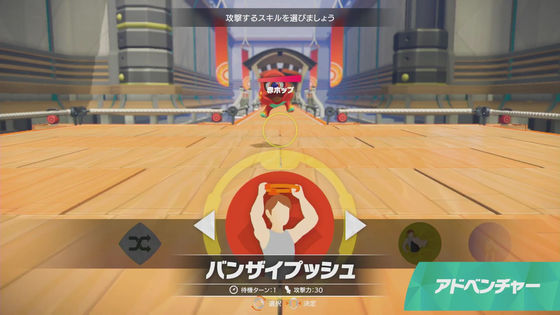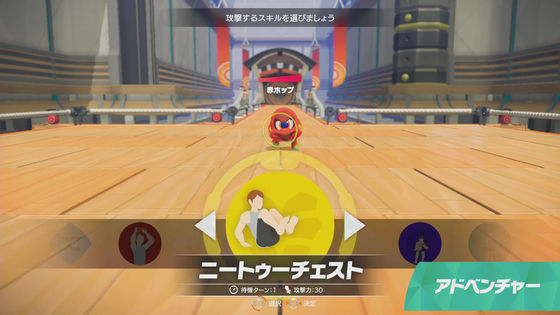 Attack with various types of exercise.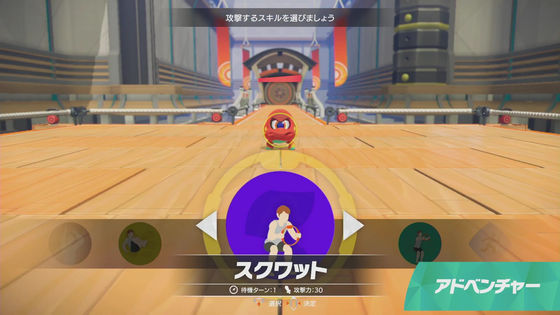 Keep it ...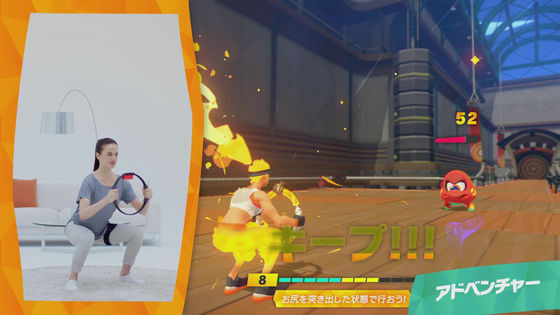 Strike your leg to attack!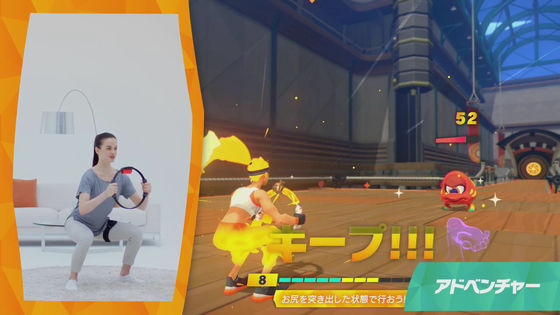 There are four types of skills: red for arms, yellow for stomach, blue for legs, and green for yoga. If an attack with the same affinity as the enemy is selected, damage can be increased, and when the enemy attacks, the ring is applied to the stomach to guard.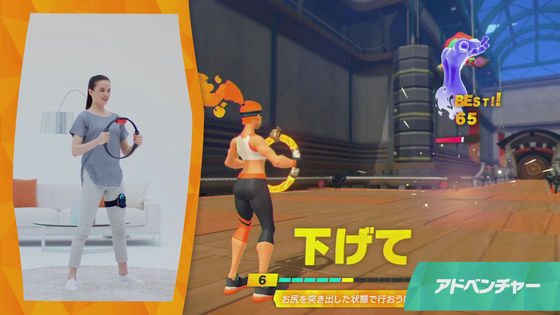 If you defeat an enemy or clear the stage, you will get exercise points according to your exercise.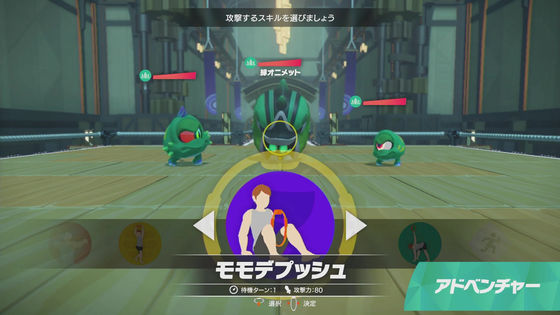 If you level up, you can not only improve the ability of the hero, but also learn new fit skills.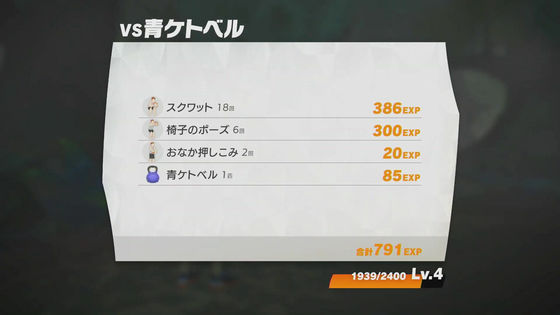 You can continue to exercise just by playing the game aiming for the goal. It's a game for people who don't have exercise habits and who end up with a three-day shaved.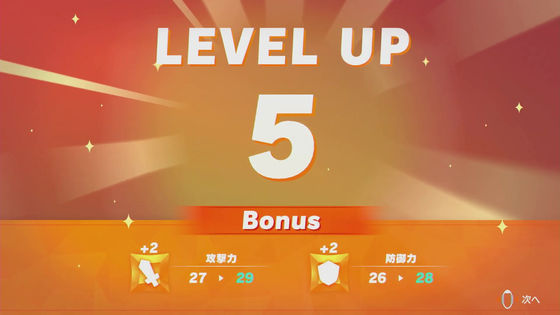 In addition to the adventure mode, there are multiple "easy modes".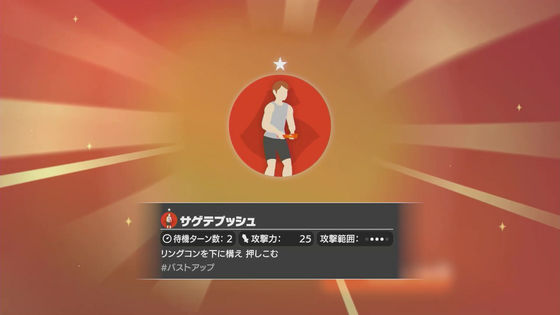 'Simple' that can train each part of muscle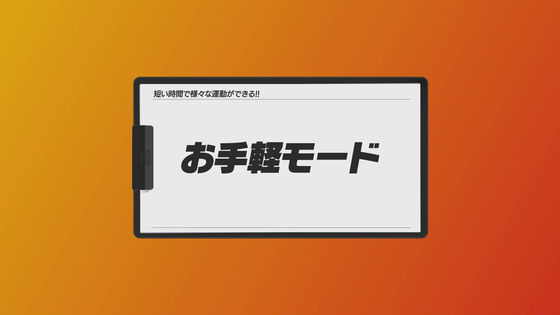 For example, it 's like a great pectoral muscle challenge. During the time limit, the designated movement is repeated to compete for the number of times.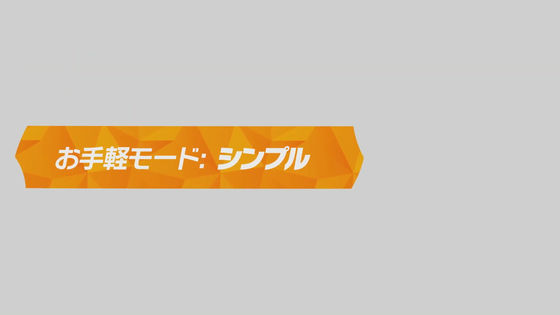 A 'mini game' that allows you to train your body while enjoying various games such as running, climbing, flying in the sky, breaking anyway, pottery and pottery.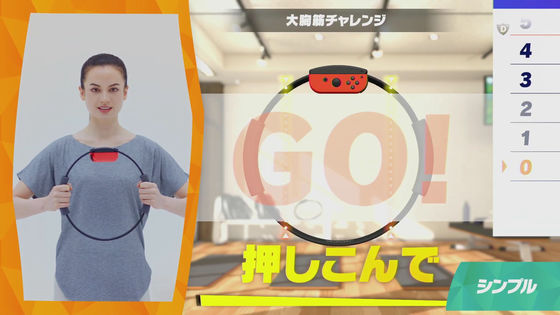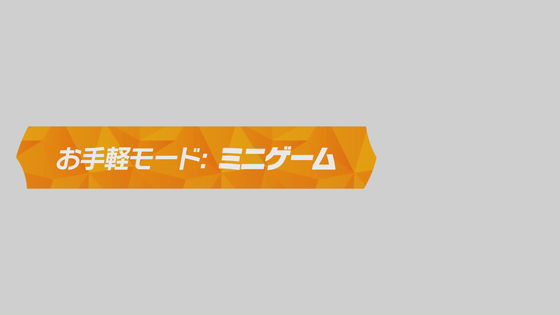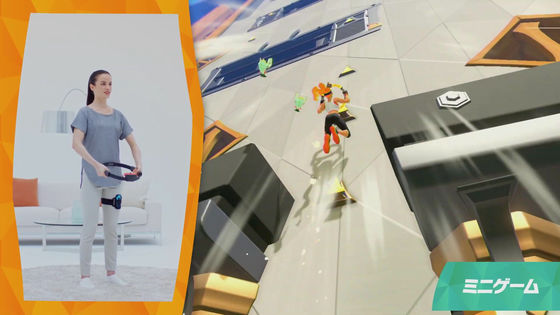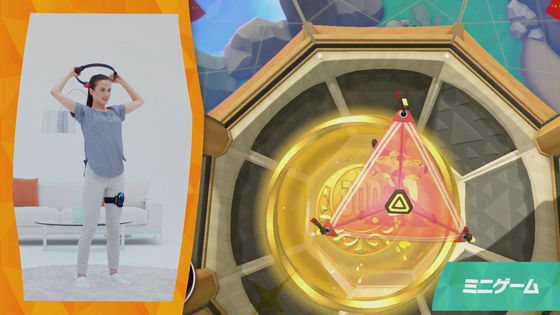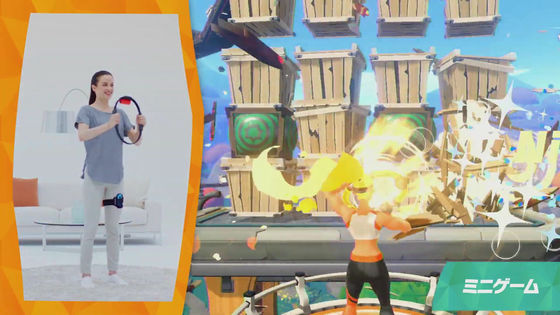 If you want to exercise, you can repeat the set exercise "set menu". You can choose the exercise that suits your purpose, such as stiff shoulders and clearing the upper arms.



Exercise load can be changed according to physical strength. The correct movement during exercise is displayed with letters and illustrations, so you can train your body correctly without a trainer.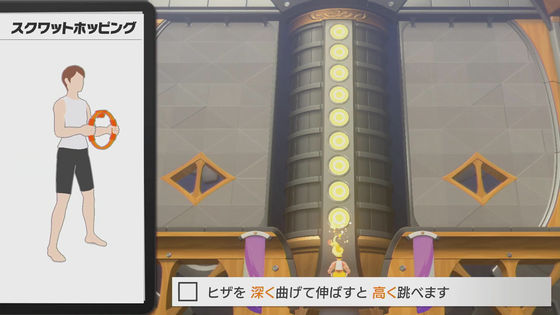 After exercise, you can display calories burned and measure your pulse.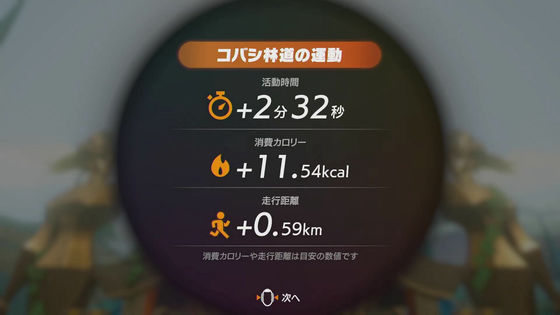 Heart rate is measured with Joy-Con (R)
motion IR camera
.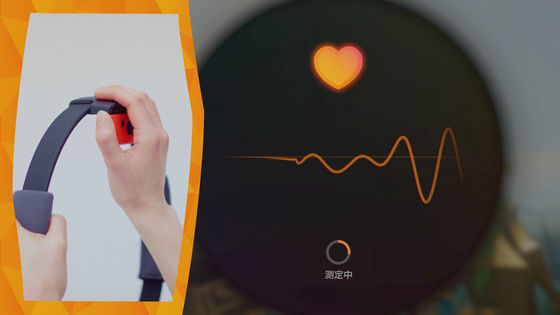 By measuring your heart rate, you can see if the load is appropriate.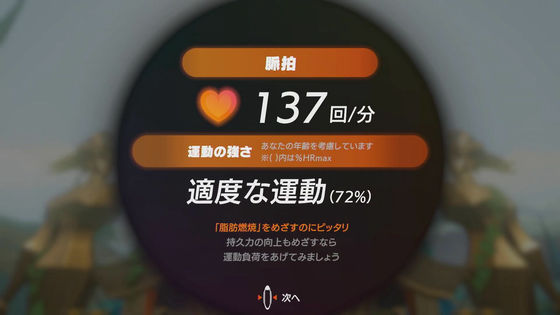 If you want to exercise but are worried about the vibration, you can switch to silent mode. Instead of stepping on, you can move forward with knee flexion and extension.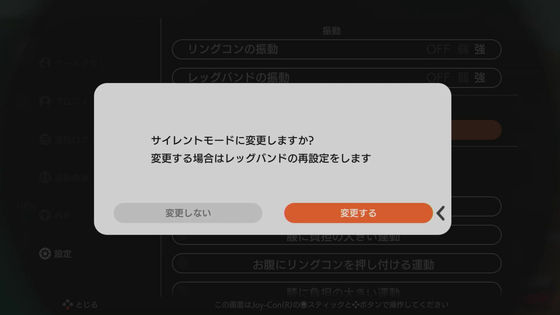 RingFit Adventure is scheduled to be released on October 18, 2019, with a ringcon and legcon as a set and tax of 7980 yen. Nintendo Switch is required instead of Nintendo Switch Lite because Joy-Con is required.