Nostalgic 'Hyper Sports' has been reborn as 'Hyper Sports R' for the Nintendo Switch, so I have actually experienced it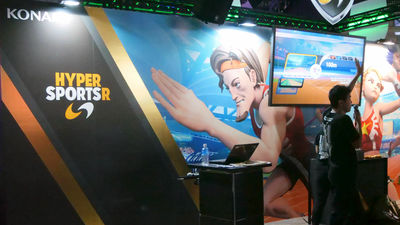 Konami 's arcade game " Hyper Sports " released in 1983 gained popularity as a sports game capable of challenging various athletics with the theme of the Olympic Games such as 100 m running, running long jumping and hit throwing. At that time it was a hyper sports that played various competitions with three buttons, but it will be reborn as " Hyper Sports R " which you can play with full use of the whole body newly, and it will be coming soon as a game for Nintendo Switch. Since such a hyper sports R had developed a trial booth at Tokyo Game Show 2018 , I have experienced how it will feel when I actually play.

KONAMI Tokyo Game Show 2018 Special site
https://www.konami.com/games/event/tgs/

Hypersport R official website
https://www.konami.com/games/hypersports/r/jp/

Hall 5 "5-S01" Konami booth has a test stand of "Hyper Sports R" on it. Three competitions of "100 m running", "running long jump" and "playing throw" can be played in the playing space, this time I will play with "playing throw".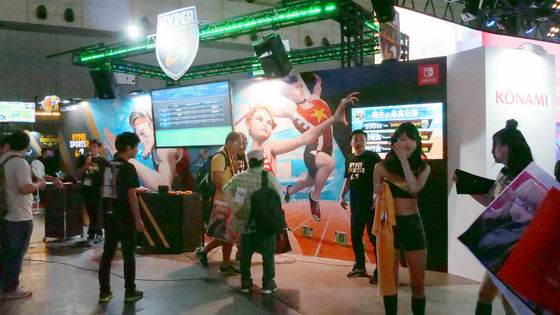 It seems there is a difference in ability of "power" "stamina" "speed" "balance" for each character. It is important that "power" and "speed" are important in "spear".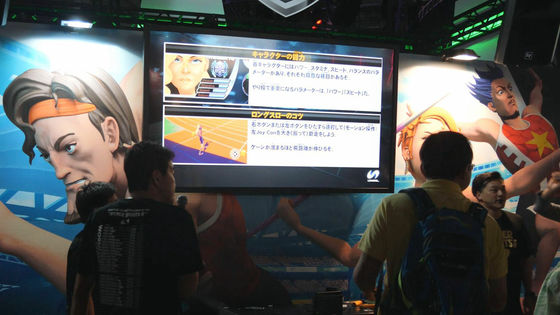 When you are playing, the tips of play are displayed on the screen. The important thing for hitting the high score is "throwing timing" and "throwing direction". If you are looking for a good result throwing position Throw your spear at the moment and direction if you try to aim the blue cursor close to the red part OK.



When playing, grasp Joy-Con on both hands, shake his arms and start running.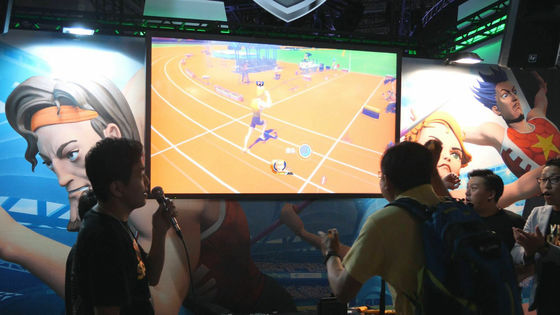 Running a certain distance will switch to the mode in which the character in the game throws the spear, so the player plays Joy-Con as if to throw a spear ......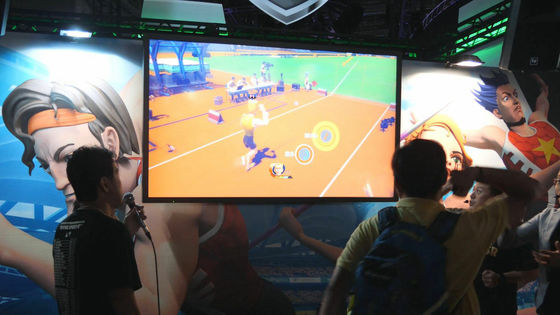 So yeah!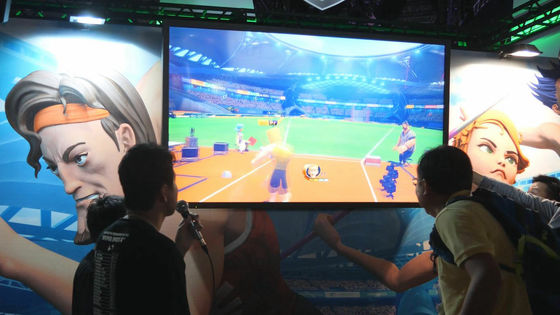 Then the spear in the game will fly with a large arc drawn.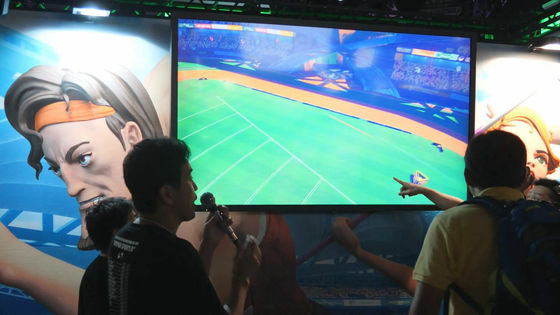 It goes beyond the last line ...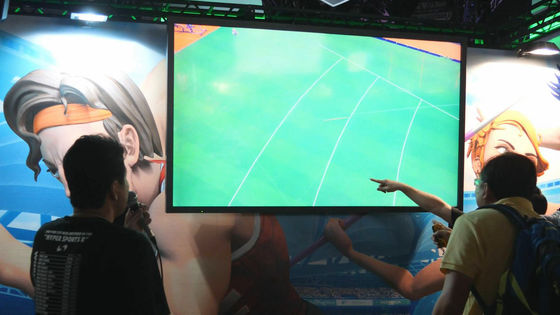 Burri.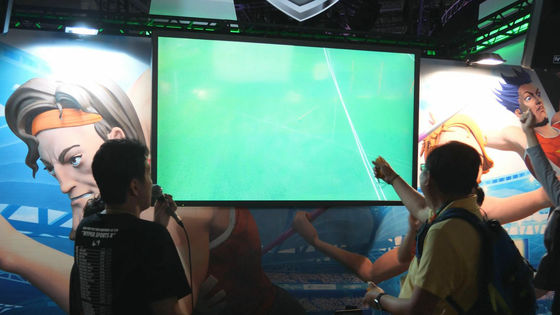 The staff bless you.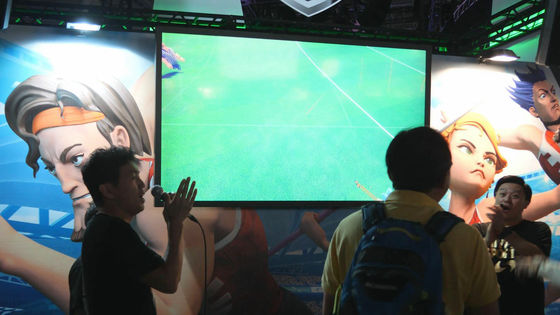 The result is 93.51 m. According to the world record of the survey, the best record in the world ranks fourth.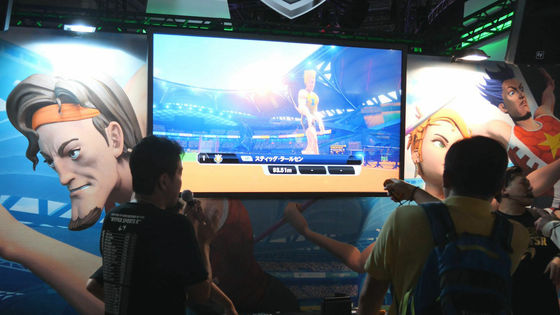 The state that you are actually playing can be seen in the following movie.

Challenge for throwing at the test stand of 'Hyper Sports R' reborn for Nintendo Switch - YouTube


Konami's "Hyper Sports R" will be released for the Nintendo Switch, the release date is undecided.