It turns out that there is a possibility that you can see photos and movies from an unspecified number of people even if you lock your account on Instagram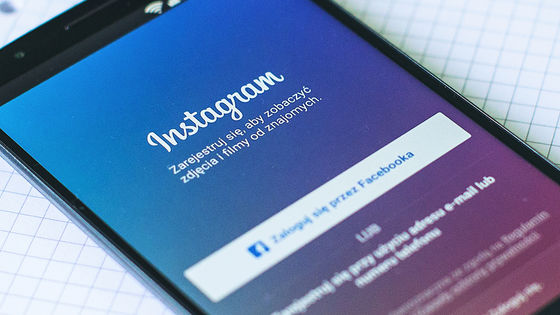 by
freestocks.org
Normally, photos and movies posted on Instagram can be viewed by an unspecified number of people around the world, but if you lock your account and make it private, it will not be viewed by users other than followers. However, there is a flaw in the way Instagram posts are processed, and 'BuyFeed News' from overseas media reports that 'photos and movies posted by private accounts can be viewed by anyone from a web browser.'
Your Private Instagram Stories Aren't Exactly Private
https://www.buzzfeednews.com/article/ryanhatesthis/private-instagram-posts-arent-exactly-private
The method for making anyone view photos and movies posted by private accounts is very simple. Just get the URL of the photo or movie loaded in the browser and type it in the address bar of the web browser, so it can be viewed not only by non-followers without access rights but also by people who are not logged in to Instagram The
If a user who follows a private account shares the URL of a photo or movie to an unspecified number, anyone can view or download it. Instagram can track users who viewed content via the app, but it cannot track people who accessed from public URLs. As a result, it is not possible to know who viewed their photos and videos.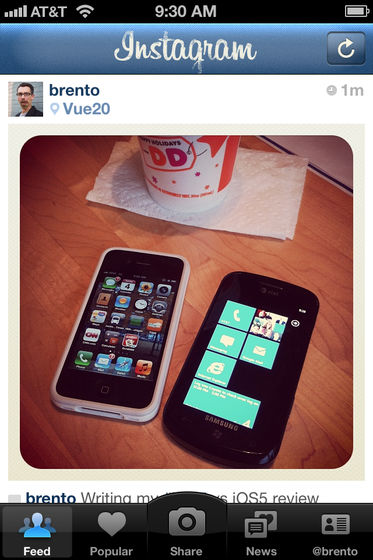 by Brent Ozar

In addition, because Instagram is hosted on Facebook's content distribution network (CDN), Facebook can share private content with an unspecified number of people as well, says BuzzFeed News.

Furthermore, according to a BuzzFeed News survey, even if the story has expired or has been deleted from Instagram, you can download it by accessing it from the public URL. It is a big problem that threatens privacy when photos and movies that should have been deleted by users and systems are stored on the CDN and made public with various information held by the content.

March 2018, Mark Zuckerberg, CEO of Facebook '(on the offer side of the service) There is a customer of data responsibility to protect. If that is not possible, it does not deserve to provide a service to the customer' and comment was doing. Also, in March 2019, the idea of privacy was clarified under the title of "Prospects for Social Networking with an Emphasis on Privacy". Among them, Zuckerberg said, "Private interactions: people should have a simple and intimate place where they can clearly control who they can communicate with and be confident that no one has access to what they share. '

A Privacy-Focused Vision for Social Networking | Facebook
https://www.facebook.com/notes/mark-zuckerberg/a-privacy-focused-vision-for-social-networking/10156700570096634/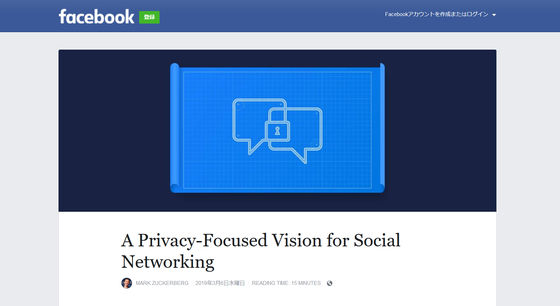 Instagram also pointed out similar problems in 2015 and was forced to fix it. BuzzFeed News said, "The fact that privately designated photos and movies are so easily accessible and publicly shared is particularly terrible considering Facebook's privacy misconduct," says Instagram and Facebook. I strongly criticized it.