Android beta version of high-performance browser `` Vivaldi '' developed by former CEO of Opera released


'Web browser Vivaldi ' is Opera is the former CEO of Opera Software to provide, Jon Stephenson von Tetzchner was founded by Mr., is a web browser that has been developed by Vivaldi Technologies. Since the desktop version was released in 2016, the version for smartphones was not released easily, but finally the Android beta version was released on Monday, September 9, 2019.

Vivaldi beta release for Android | Vivaldi Official Japanese Blog
https://jp.vivaldi.net/release_announcement/vivaldi-goes-mobile-android/

Vivaldi Browser Releases Android Beta Beta on September 9th | Vivaldi Technologies Press Release
https://www.atpress.ne.jp/news/192869

Vivaldi was developed as a high-performance browser for heavy users, and it incorporates highly customizable functions with an emphasis on user privacy. The preview of the preview released in 2015 can be read below. The country with the most users of the desktop version Vivaldi in the world is Japan.

A simple UI but a highly functional browser `` Vivaldi '' developed by Opera's former CEO Review review-GIGAZINE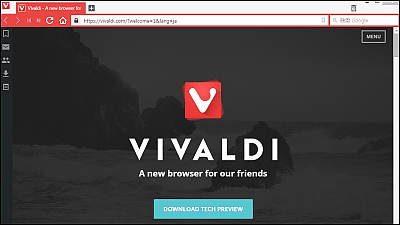 The desktop version of Vivaldi offers detailed customization items such as the position of the tab bar and menu bar, and features such as tab organization for users who open a large number of tabs. We are also putting effort into privacy protection and mouse gestures without the extended features of Opera.

In addition, Vivaldi has only 31 communications at the first startup, and it is said that the first startup is a lightweight browser compared to Opera etc.

What kind of communication does browsers such as Chrome, Firefox, Edge do at the first startup-gigazine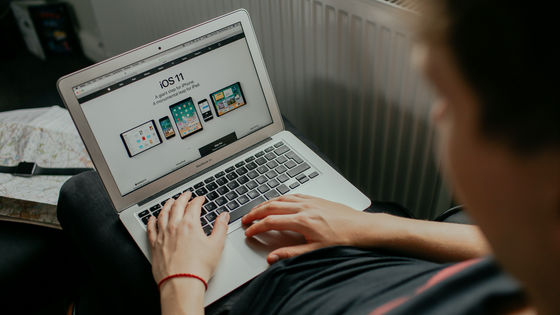 The desktop version of Vivaldi, which was officially released in 2016, worked on Windows, macOS, and Linux, but many users were also looking forward to the smartphone version of Vivaldi. Three years after the desktop version was released, the Android version was finally released. '...'

Vivaldi can safely synchronize browser data between desktop and mobile devices, and it can synchronize data such as bookmarks, saved passwords, autofill information, notes. Data is encrypted end-to-end and is not shared with Vivaldi.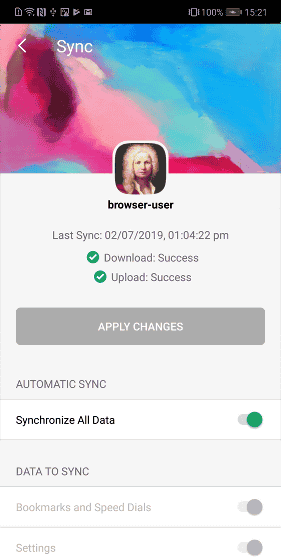 The site list "Speed Dial" that appears immediately after launching Vivaldi is still alive in the Android beta version and can be synchronized with the browser version. You can access frequently used sites in the shortest time.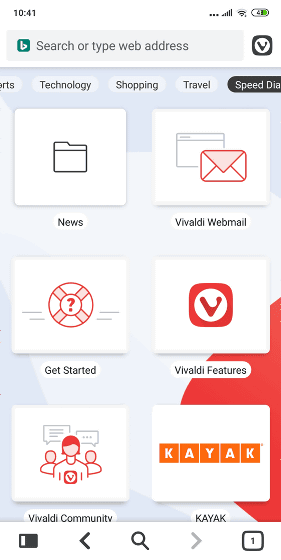 In addition, advanced management of tabs is possible in the Android version as well as the desktop version. Open tabs, recently closed tabs, private tabs, and tabs opened in Vivaldi on another device that has been synchronized can also be opened from the Android version. When searching for words from the address bar, you can quickly switch between search engines.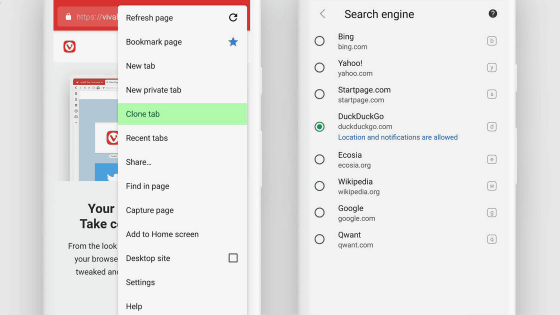 There is also a private tab that keeps no history on the device ...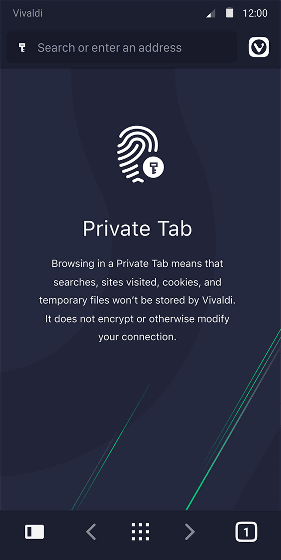 The browser version also has a popular memo function. With the memo function, it is possible to take notes and find out what you find or browse while browsing without switching the app. Notes can be synchronized across devices, and notes left on the desktop version can also be confirmed on the Android version.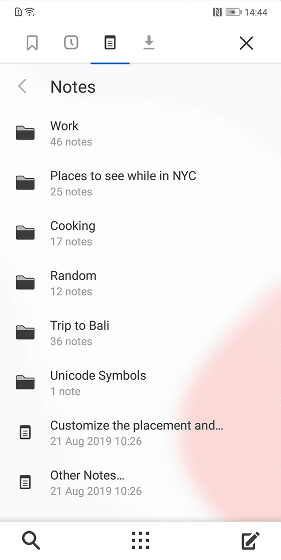 In addition, you can take a screenshot of the entire page, not just the part of the page that opens.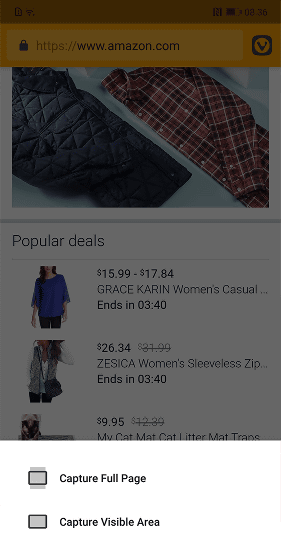 "Vivaldi has been working with users who want a lot of browsers. They have different demands not only for desktop but also for mobile browsers. True innovation is open to users We believe that this is possible only through a collaborative approach, and we will continue to work with users to develop browsers that fit into their hands. '

Vivaldi's Android beta is available for free download from Google Play .

Vivaldi Android beta version-apps on google play
https://play.google.com/store/apps/details?id=com.vivaldi.browser