Beta test of Twitch Studio, an original software that makes it easy for Twitch to deliver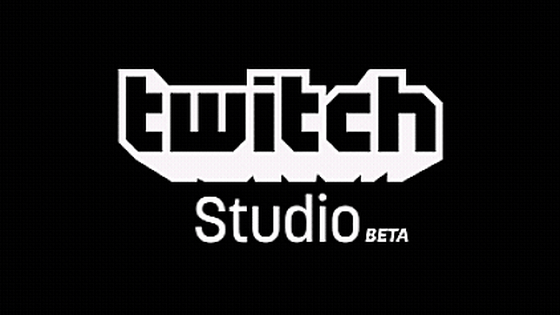 Major distribution platform
Twitch
has started a beta test of its own distribution software '
Twitch Studio
'.
It's now easier to start live-Twitch Japan
https://jp.blog.twitch.tv/twitch-studio-closed-beta-4f7ac53b56f4
Twitch has released its own broadcasting software-The Verge
https://www.theverge.com/2019/8/8/20791437/twitch-studio-broadcasting-software-live-streaming
Twitch is one of the world's largest services as a game distribution platform, but it was necessary to use distribution software such as
Open Broadcaster Software
(OBS) for distribution. According to Mr. Chen Chen, Twitch's product management department director, these third-party distribution software has a high threshold of introduction and setting, etc., and many people stumbled on the software setting before starting distribution .
"Twitch Studio", newly released by Twitch, is a software that aims to make it as easy as possible to distribute without the troublesome setting up to the start of distribution. The setup comes with an easy-to-follow tutorial so you can quickly find the best settings for your microphone, webcam, and more.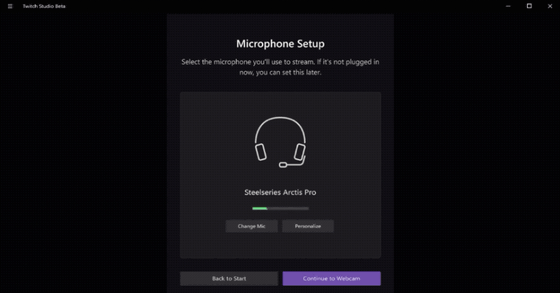 According to Chen, the settings required for distribution differ depending on the country, region, and hardware. It seems that the setting necessary for is 'optimized'.

The beta version of Twitch Studio looks like this. The left column shows the game being played, layout settings, etc., and you can check your distribution in the center. The right column is the activity feed, where you can check for chats from viewers, system alerts, and more.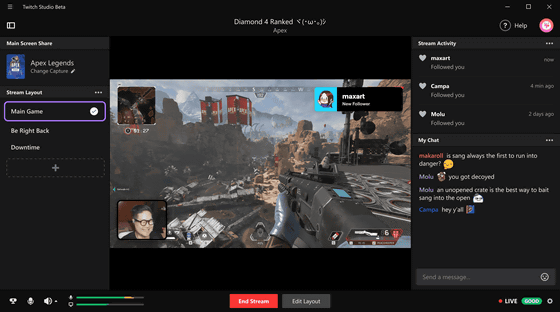 With Twitch Studio, you can also customize the distribution screen to your favorite design.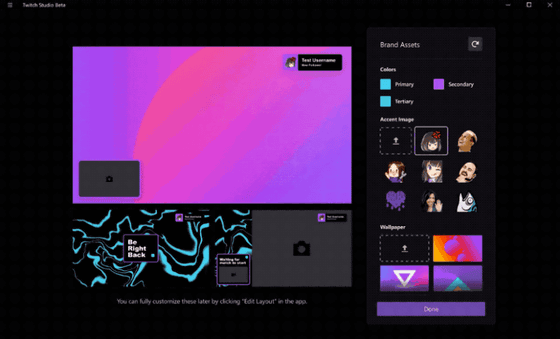 Twitch Studio is still being tested by some broadcasters using the limited beta version, but you can also apply for beta testing.

Sign up for Twitch Studio-Twitch
https://www.twitch.tv/broadcast/studio

Go to the Twitch Studio page and click "Apply Now".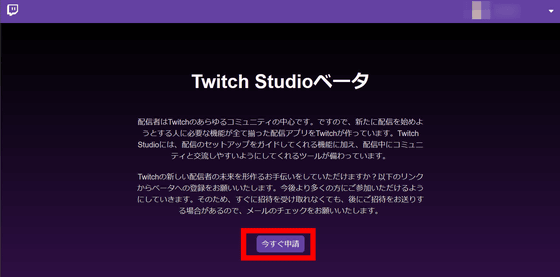 "Registration was successful" is displayed and the application for the beta test is completed.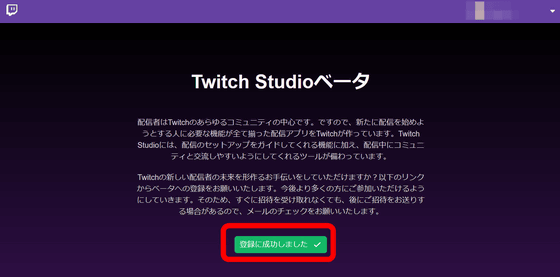 According to Twitch, 'Please check your email as we may send you an invitation later, even if you don't get an immediate invitation.'