PS4 decides to correspond to NicoNico Live Broadcasting, and a free trial period of one month is also prepared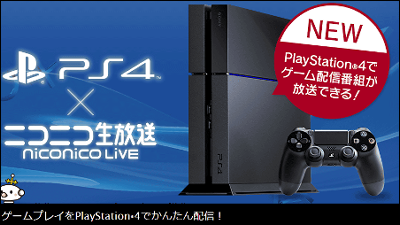 Sony Computer Entertainment Japan Asia announced that it will correspond to NicoNico live broadcast in addition to Ustream · Twitch for broadcast which can enjoy distribution of game play on "PlayStation 4" released on February 22, 2014.

Detailed on Nico Nico Live Broadcasting compliance decision Start distribution of game play on the big screen of television and enjoy live NicoNico
http://www.scei.co.jp/corporate/release/140214b.html

NicoNico live broadcast game delivery on PS4 - NicoNico Live broadcast
http://live.nicovideo.jp/s/PlayStation4

Although the schedule for Nico Nico Live Broadcasting has not been disclosed, it will start from the spring of 2014. In the Nikoniko live broadcasting which PS4 corresponds, the user who is registered as a premium member of Nico Nico Douga is installed in the PS4 wireless controller "DUALSHOCK 4" in addition to being able to watch the friend play and the game play distributed by other players in real time Raw delivery of game play is possible just by pressing "SHARE button".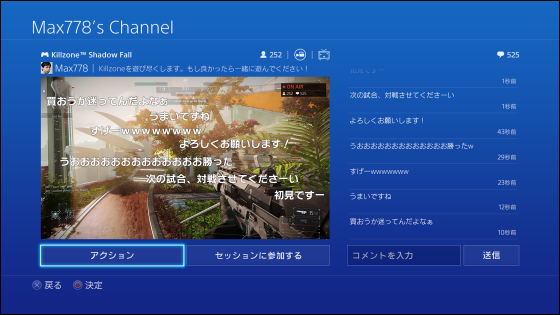 In addition, Nico Nico Live broadcast has a one-month free trial period limited to the PS4 distribution program, and even a general member can use the service for 1 month from the first game play delivery for free.