'GIGAZINE Manga Award' August 2019 Recruitment start & top picture making is like this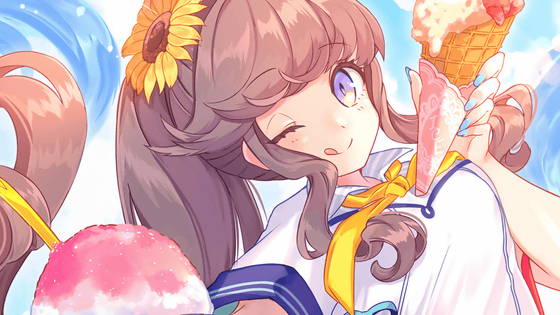 The cool climate compared to the average year is gradually changing to a full-fledged heat. Whether you want to enjoy the summer with full strength or enjoy the comfortable temperature indoors, please send the crystal of each summer to the ' GIGAZINE Manga Award '.

In July 2019, we announced the first prize-winning work '
Ame Amefurefu や ん で
'. As we move toward development from here, please continue to support me. Also, if the selection proceeds in the same way, a closed screening will be conducted exclusively for
GIGAZINE Secret Club (GSC)
members, so those who can participate in the screening should participate as GSC members.
Click here
for details on GSC.
◆ 'GIGAZINE Manga Award' Application Guidelines from here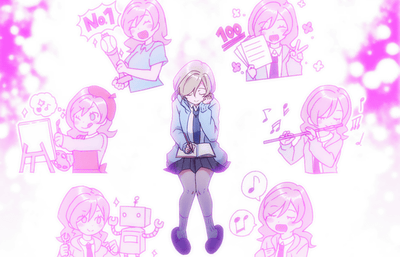 Recruitment guidelines have already been read, so apply anyway! If you are a person, please use the
application form
.
◆ Original script recruitment requirements from here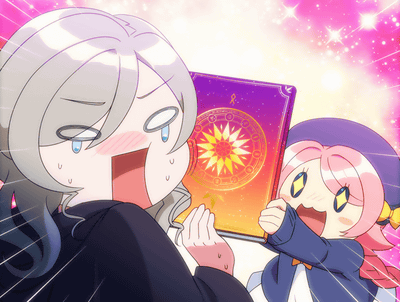 If you are thinking of applying in the form of a novel or script, please check the recruitment guidelines from the link above.
◆ Top picture, illustration offer of prize offer article
We are also looking for 'Top Picture' illustrations of 'GIGAZINE Manga Award' posted in this article. Recruitment essential point from
this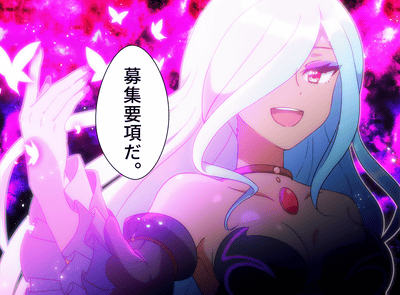 ◆ July 2019 GIGAZINE Manga Award Top Art Illustration
The top drawing illustration of August 2019 was
given by
Mr.
True Choko
. The girl who enjoys the summer with all his energy is full of heartiness and conveys the fun of the summer which is not only hot.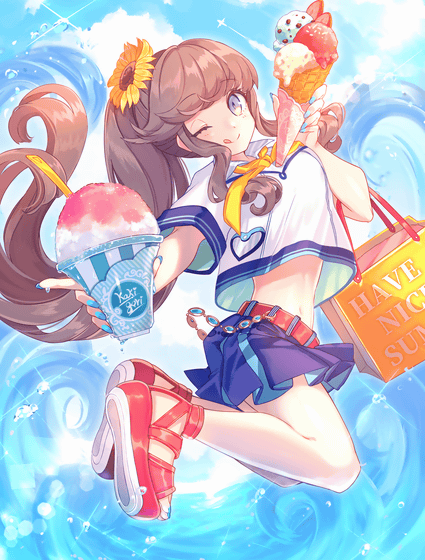 The following is the making of illustration.

Machoko 'I prepared three rough drafts this time. I had a high degree of freedom, so I made a rough that changed the image in each case as much as possible.'

Rough A draft of the theme of 'draw the sea'. Machoko 'I expressed the transport of the paint of the brush as a wave, and expressed it. The clothes of the character also became a refreshing thing of the vitamin color that is Japanese and Western eclectic.'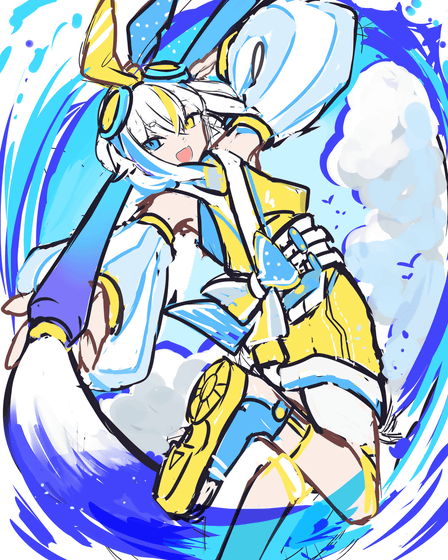 A rough B draft depicting another side of summer under the theme of 'Tolhou passing guard'. Machoko 'This changes from the refreshing summer of plan A to a fresh summer, and I tried to draw a side of the moist summer of the summer of August. I like to mix variously, so here's a strange world view of the world It has become '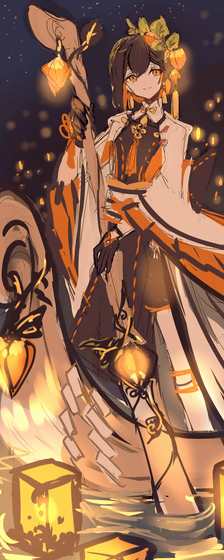 A rough C draft drawn on the theme of 'Summer enjoying girl'. Machoko 'Because it's a solid but still a girl with ice confectionery is cute. I feel like it was finished with a small amount of wrinkles.'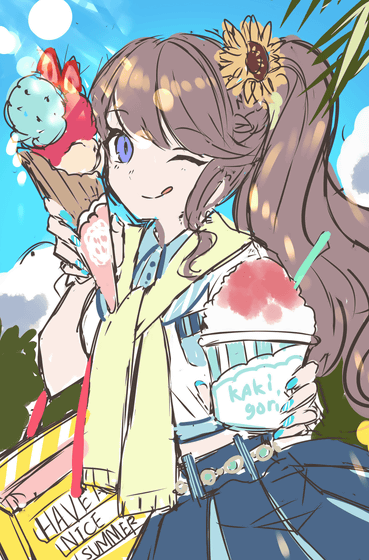 Among the rough drafts, while adopting the theme of C draft where heat and pleasure are well transmitted, it became a form of having a sense of liveliness interspersed with the pose and expression of the A draft. Click here for the final version rough that you have adjusted.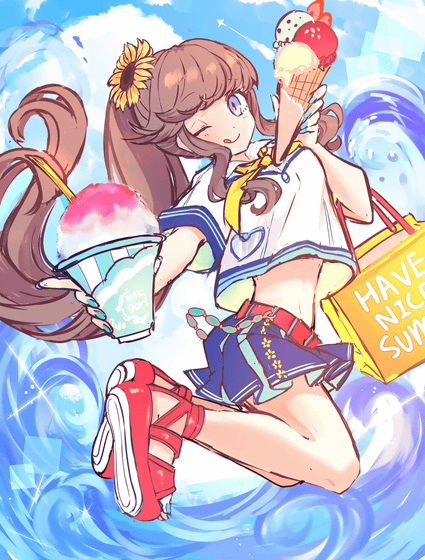 Machoko 'This time I will not use a line in the background, so the line drawing is only a person. Basically, when drawing a line drawing, I draw in a clear black at first, and then a method to make the color tress to match the paint later and get familiar I always draw in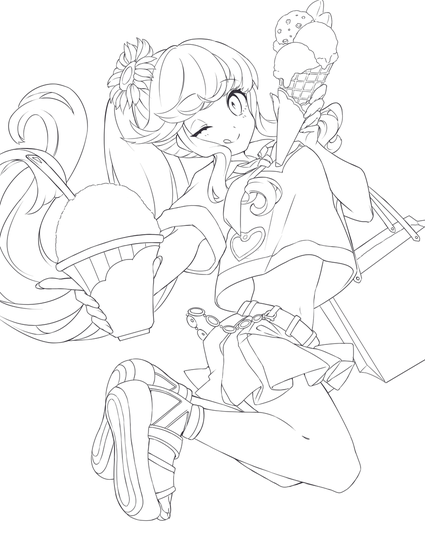 Machoko 'I separate layers for each color and perform priming. I draw a pattern by clipping.'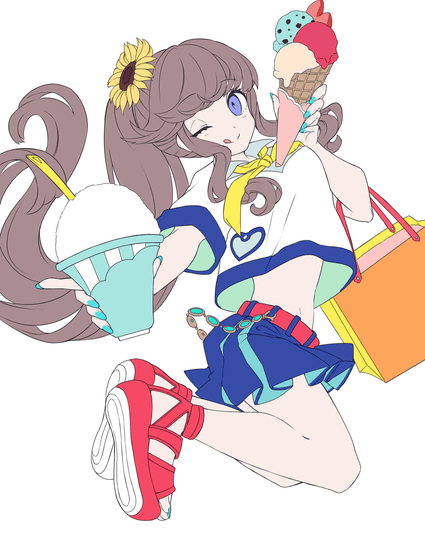 Machoko 'I paint around the face to some extent and make a standard of painting, then I will paint it over and over in order to balance evenly. From here I will clean up finally'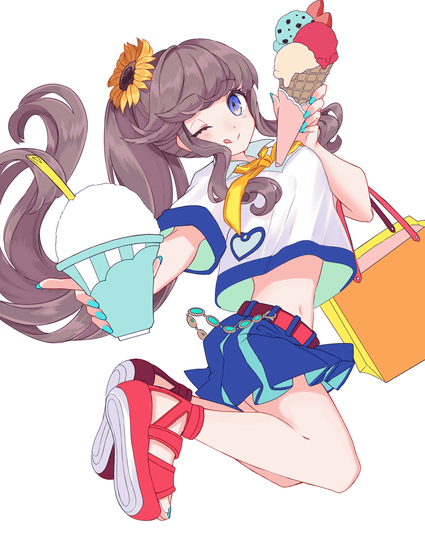 Machoko 'I put the white of the border of the person, put some adjustments, and finished the painting. After that, I will apply things like ambient light and effects, and adjust the more anxious places.'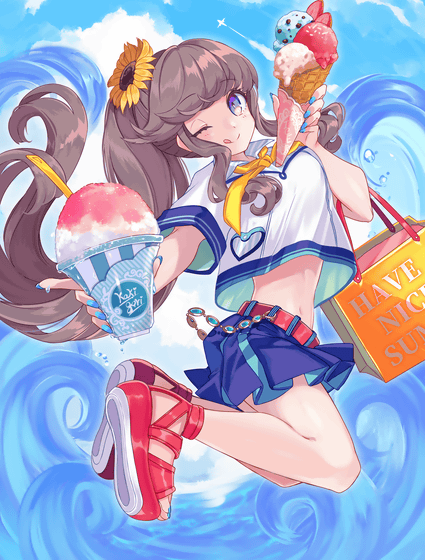 Lastly, I added a background, a summery glaring effect and water drops on the background. It is fun because it is a scene that changes visibly and visibly. We will fix it and fix the details, it's done. Thank you!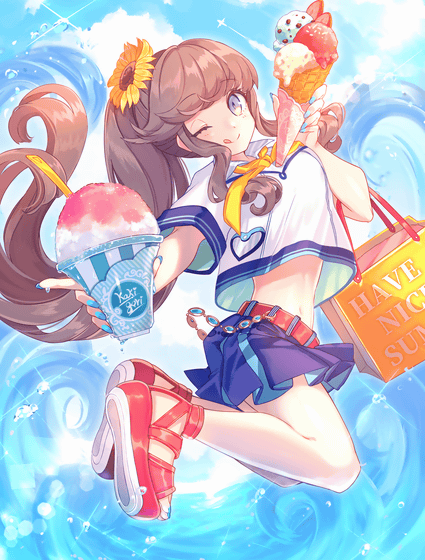 ◆ Top picture, illustration offer of prize offer article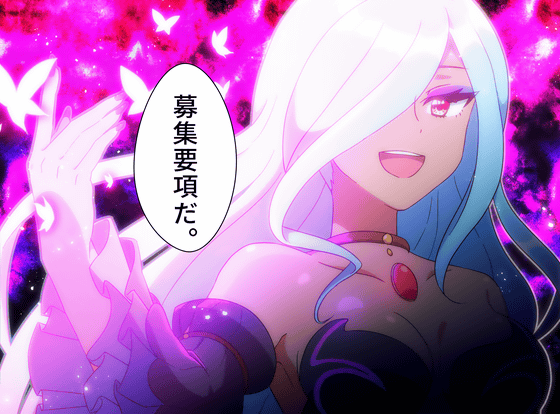 We are looking for illustrations of 'Top Paintings' as described in this article. Please check the recruitment requirements of this article and contact us from the self-recommendation application form below.

Click here (Please select 'Top Pictures / Illustrations of GIGAZINE Manga Awards Wanted Articles' as your first choice)

You can see the top drawings and makings of past manga award articles from the following.

'GIGAZINE Manga Award' January 2019 Recruitment start & top picture making is like this-GIGAZINE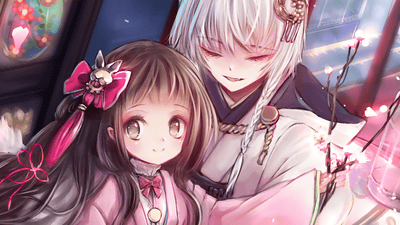 'GIGAZINE Manga Award' February 2019 Recruitment start & top picture making is like this-GIGAZINE



'GIGAZINE Manga Award' March 2019 Recruitment start & top picture making is like this-GIGAZINE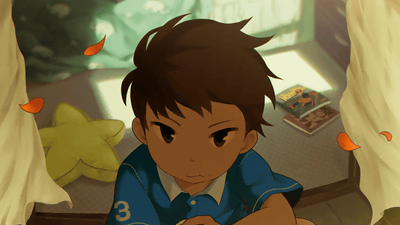 'GIGAZINE Manga Award' April 2019 Recruitment start & top picture making is like this-GIGAZINE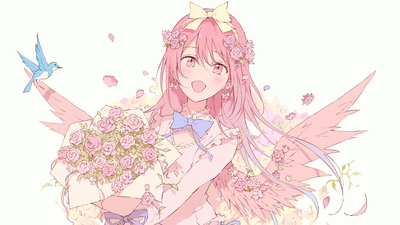 'GIGAZINE Manga Award' May 2019 Recruitment start & top picture making is like this-GIGAZINE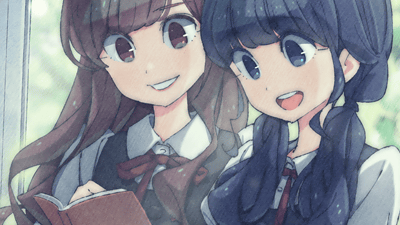 'GIGAZINE Manga Award' June 2019 recruitment start & top picture making is like this-GIGAZINE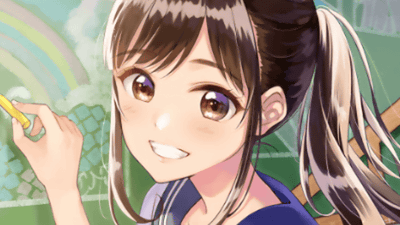 'GIGAZINE Manga Award' July 2019 recruitment start & top picture making is like this-GIGAZINE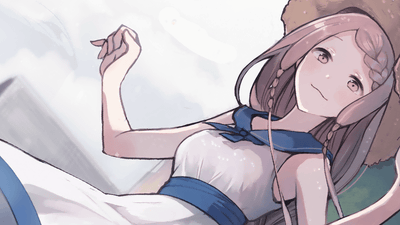 As illustrations of 2018 are put together in electronic form, please have a look.

GIGAZINE Top Paintings Collection 2018 | GIGAZINE | Kindle Store | Amazon.in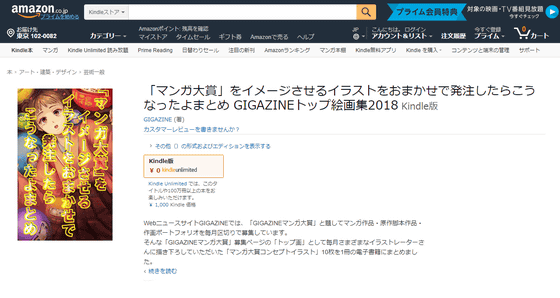 ◆ 'GIGAZINE Manga Award' Application Guidelines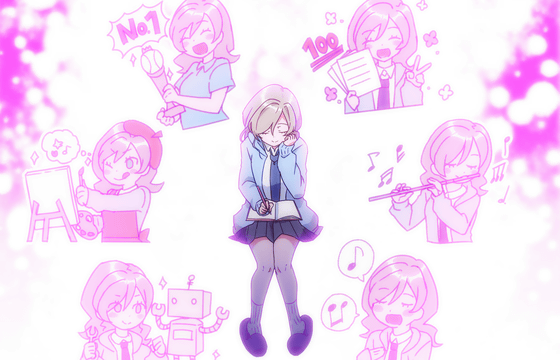 ・ Basic conditions:
・ It is premised that it can be read with a smartphone (Face spread none, vertical scroll standard)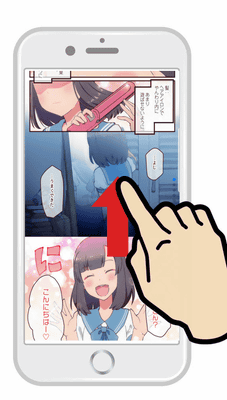 ・ Full color, full digital (In the case of black and white, we treat as 'the original')

・ It should be a complete manuscript of '1st story' and its making materials . Making materials are character design, color setting, name, draft, etc. Of course there is also an application that draws from the first story to the final story.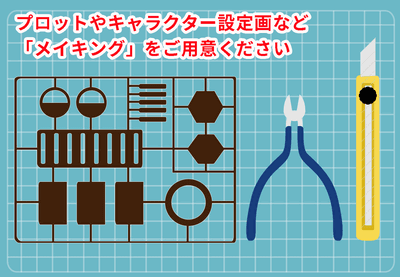 ・ Document format:
Please refer to '
Hime and Gamer
' for aspect ratio, file size and resolution.
・ Number of manuscripts:
freedom. Many pages are OK.
・ Others:
・ We carry out various procedures to be able to clear at the time of the award even if there is no age restriction, minor
・ First creation OK already announced in other media and platforms
・ A work that has been published in a magazine but has not been singled out or that has been discontinued due to a non-ban situation on the way is also OK. Please do not give up.
・ 'Drawing only' is OK if you can show the URL of the portfolio and the collection of works. The first stage screening passes will be drawn in the trial stage in the second stage screening, and will be passed to the final stage of voting after passing.
·The deadline:
23:59:59 Saturday, August 31, 2019
Examination process: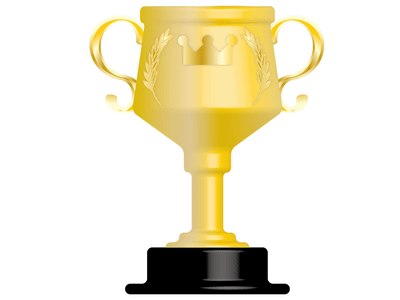 Following the initial selection by the editorial department, we will plan the following examination process.

Stage 1: Evaluation by closed environment accessible only by GIGAZINE secret club members + evaluation by making editorial materials including making materials
↓
Second stage: After making necessary items such as "plot to final story", examination by the editor in chief. If you can see the potential of drawing to the end and decide that it is likely to run to the end, you will be in the final stage.
↓
Final stage: Posted on GIGAZINE, rated points from access analysis results by readers of GIGAZINE + rated points by GIGAZINE secret club members + scored points by editorial department, etc.

・ Prize: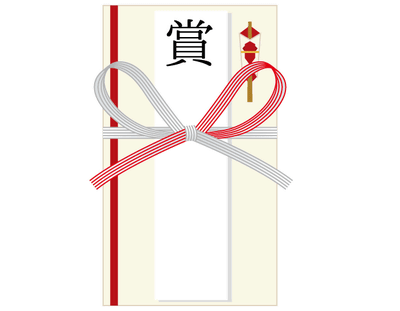 First of all, the first prize is passed and 10,000 yen will be presented as an incentive to everyone who has been selected in the first stage.

Next, an additional 20,000 yen was awarded as an incentive to all who were selected in the second stage.

And when it is chosen as a grand prize winning work at the final stage, a prize of 100,000 yen is presented. Even if it does not reach the grand prize, we will present the prize according to each result in the form of "second place" or "win".

※ You can win even if you are a minor, as the total prize amount is in the non-taxable category . Even if there is no bank account, we will do something about it.

・ Flow after the award
After publishing in GIGAZINE serialized form, it will be converted to e-book and sold on Amazon. Each will pay the prescribed manuscript fee and royalty. GIGAZINE will be responsible for selling and promoting electronic books.

・ Question reception form:
If you have any questions about applying, please click here to inquire. If similar questions continue, we will summarize it as a FAQ, so we ask for your understanding and cooperation.

・ Manga award application form:

Click here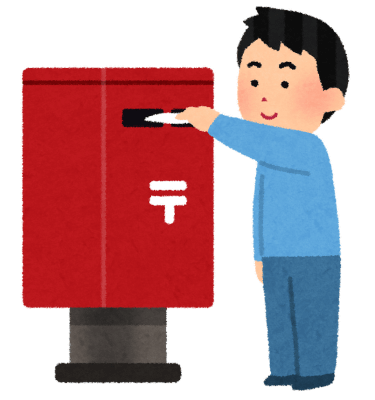 ◆ Original script recruitment requirements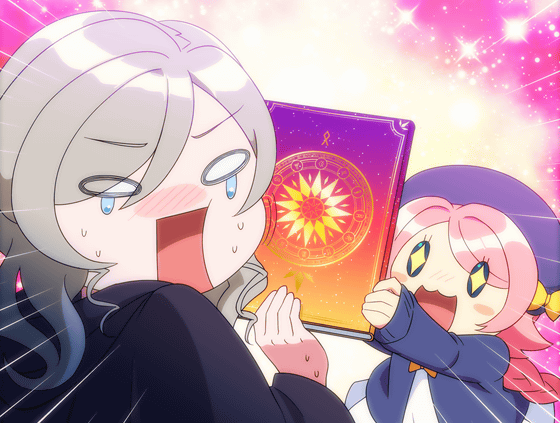 ・ In addition to the first episode manuscript , prepare a plot from one episode to the final episode .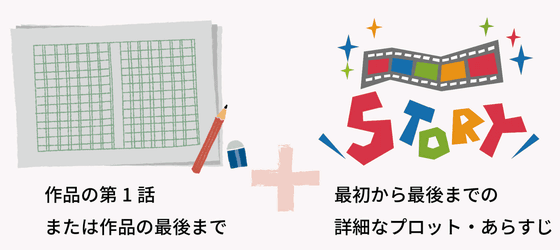 ・ At the primary screening, we look at the fun of simple stories and the completeness of one episode. If you proceed from the second examination to the final examination, we will examine 'Can you constantly create the script of the story to the final story', which is conscious of actually creating the manga original.

・ If you are applying only for originals and text only, please paste the text into Google Docs and then include the address of the shared link in the application form. In that case, please do not edit the document after applying.

Click here for the application form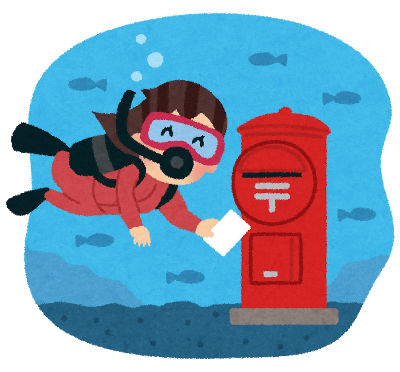 'GIGAZINE Secret Club (GSC) / Closed Examination' is one of the selection flow of the manga award. If you are not a member of GSC members, of course, please join GSC at this opportunity to witness the birth of future masterpieces. Register here for the GIGAZINE Secret Club.

Then, we are looking forward to the application of creators. Thank you.