The physical key 'Titan security key' that builds Google's secure two-step authentication and prevents unauthorized access comes up in Japan


The damage from phishing scams etc. that steals user's credentials has not lasted, and it has been pointed out that the importance of
two-step authentication
to strengthen security by strictly identifying users. Google released the physical key '
Titan Security Key
' that provides secure two-level authentication in 2018 in the United States, but finally the Titan Security Key has been launched in Japan, Canada, France and the United Kingdom.
Titan FIDO U2F Security Key Bundle, BT & NFC-Google Store
https://store.google.com/product/titan_security_key_kit
Google Online Security Blog: Titan Security Keys are now available in Canada, France, Japan, and the UK
https://security.googleblog.com/2019/07/titan-security-keys-are-now-available.html
Google's Titan security keys come to Japan, Canada, France and the UK | TechCrunch
https://techcrunch.com/2019/07/31/googles-titan-security-keys-come-to-japan-canada-france-and-the-uk/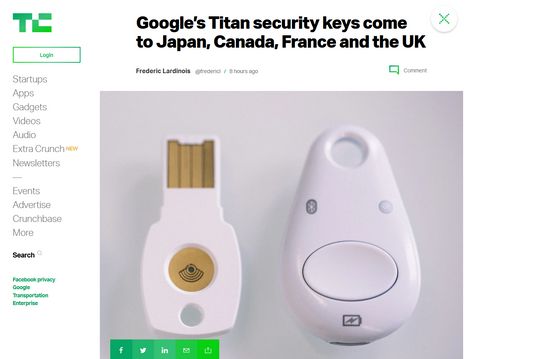 In order to prevent employees from being hit by phishing scams, Google has implemented two-step certification from within the company. Two-step authentication is an authentication method that combines the usual information such as password and ID, and additional elements for performing identity verification.

The Titan security key consists of a physical USB Type-A connection type security key and a Bluetooth connectable security key, and a set of adapters for connecting USB Type-A to the USB Type-C port is also included. . The security key is built on a hardware chip containing firmware designed by Google, and each key uses the
FIDO
standard of online authentication technology to encrypt and verify the ID and login page URL. The security level is said to be the same level as that operated in Google.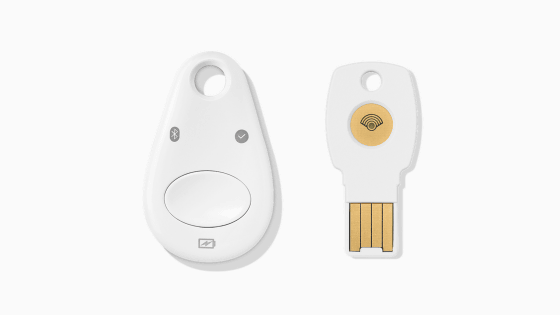 Google recommends that you always use one of the USB Type-A and Bluetooth keys for the Titan security key and keep the other in a safe place. It can be used to log in to various accounts with a single key, and it can also be used with applications and online services such as Dropbox, Facebook, GitHub, Twitter, etc. that support FIDO authentication other than Google.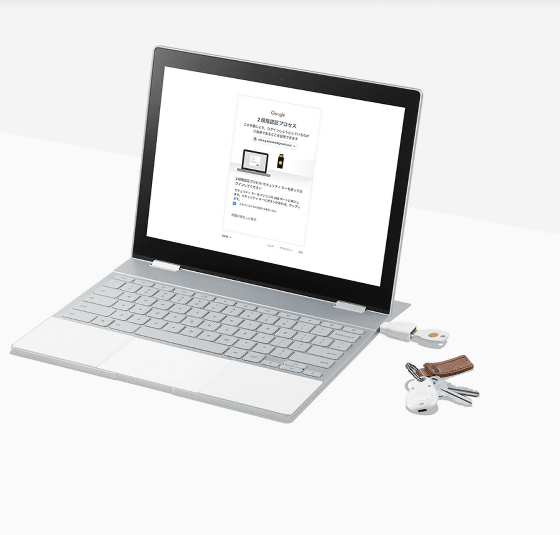 The Titan security key is sold in the US for $ 50 (US $ 5,400), Canada $ 65 (US $ 5,400), France € 55 (US $ 6,600), UK 50 pounds (approximately ¥ 6,600) It will be sold. In Japan, it is free delivery including 6000 yen per piece, which can be purchased from
Google Store
.
The actual delivery date was August 6-14, 2019, when the Titan security key was actually purchased at the time of article creation on August 1, 2019.