Wonder Festival 2019 [Summer] Cosplayer Summary [Part 2]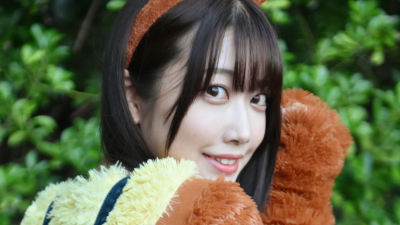 Participants of
Wonder Festival 2019 [Summer]
who sublimate everything from familiar works such as FINAL FANTASY and Pokemon to art such as
the Tower of
the
Sun
as 'cosplay'. Some cosplayers love their works straightforwardly, while others are surprised to see how they look like this ...! This is a summary of such beautiful and super-unique cosplayers.
Wonder Festival | Wonder Festival
http://wf.kaiyodo.net/
I found Mothra's feathers flapping in the corner of the venue.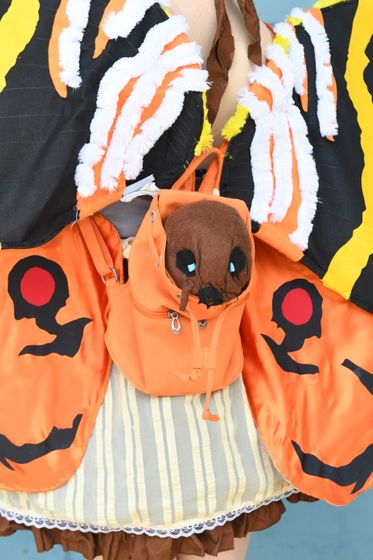 Also kill
cosplay of Mothra by Anonymous.


The colorful yellow and black Mothra feathers are handmade by Mokorosu.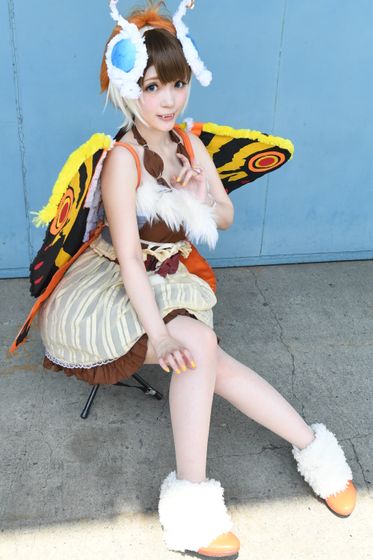 A Mothra larva was looking out from the backpack on his back.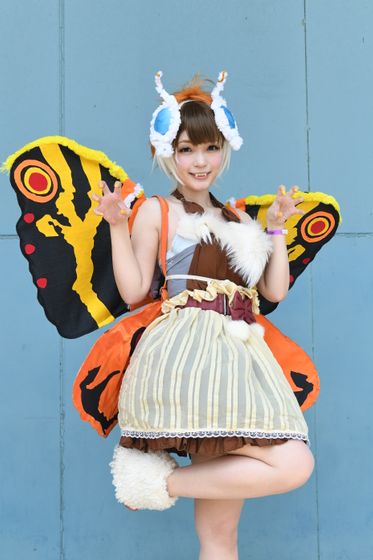 The rain clouds that covered the sky in the morning disappeared before I knew it, and the blue sky spread to Makuhari around noon. Below that was Hina Amano, the heroine of the movie ' Weathering with You '.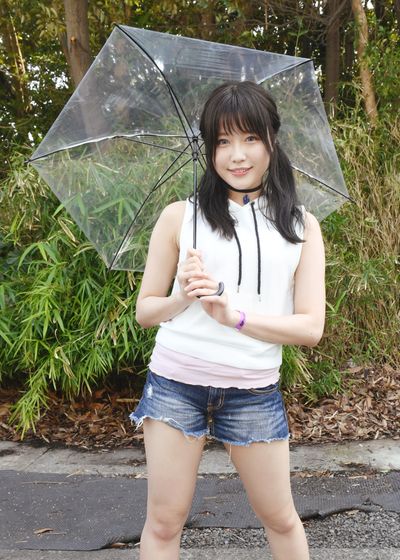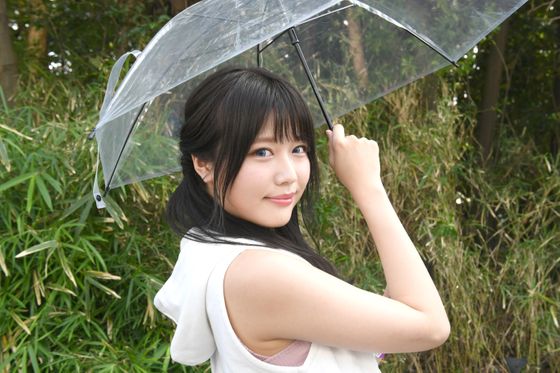 Yuka Tsubaki
is the cosplayer.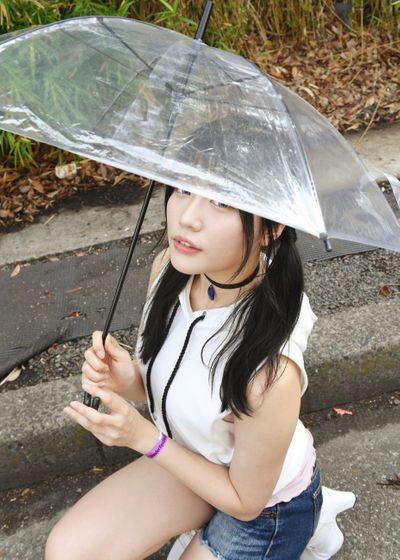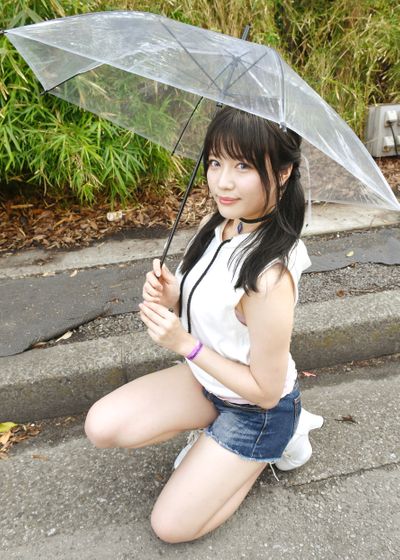 '
Blade of Onimetsu
and stove TanJiro is the main character of' steel鐡塚is the Blacksmith of demon killing Corps.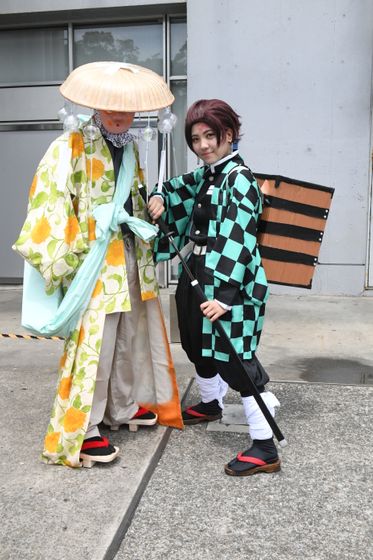 Steel mound that does not hide his anger from Kanjiro who breaks his sword every time he missions.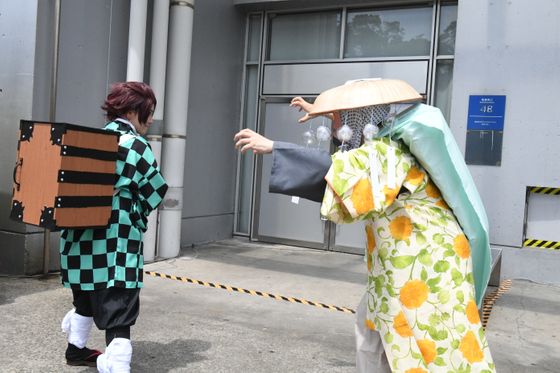 It is
Shiori
who wears a checkered step flat and black troupe and holds a black sword.


When I asked, 'Isn't my sister, Mameko, in the box on my back ...?', She was happy to show me the contents. Inside the box are a smartphone, water for heat protection, and somehow a stuffed toy of
Cyndaquil
. In the Tsukkomi called 'Hino Arashi!' By Kotetsuzuka, I could see the commitment of Sumijiro, 'No! This is Kaedeko!'.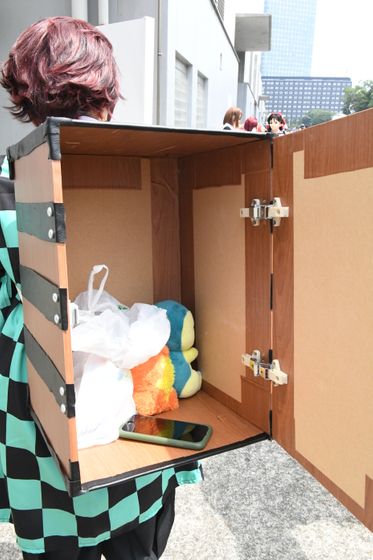 It is Marshal Nome who cosplays Hyottoko, which has a distinctive mask.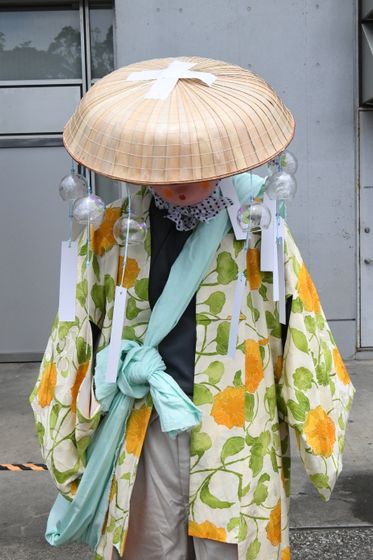 A lot of wind chimes were attached to the hat worn by Marshal Nome.

Ponzu
is cosplaying '
Darling in the Franxx
' strawberries.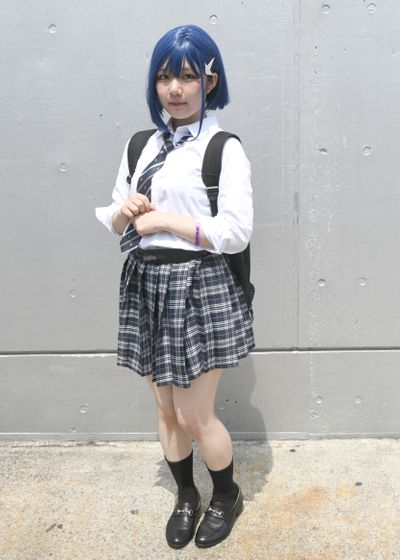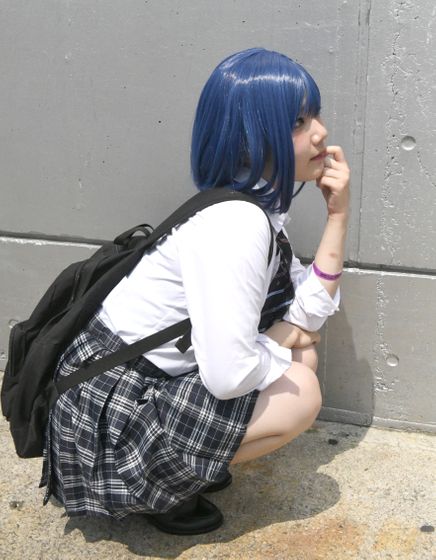 Since it is a uniform version, the rucksack is also lowered. If the world of 'Darling in the Franxx' was peaceful and the strawberries went to a normal high school, it might have been like this.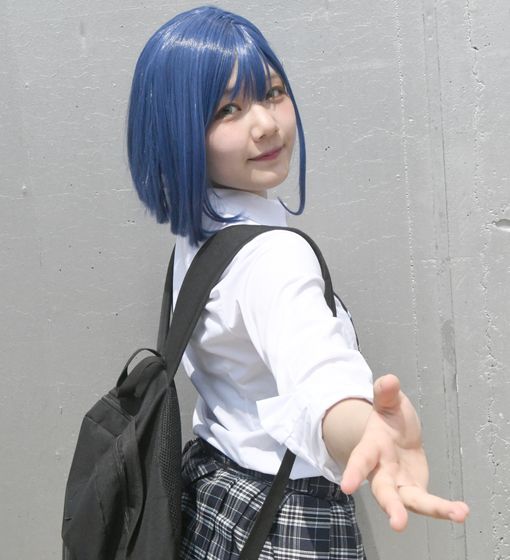 The characteristic hair clip of strawberries.



It seems that the entrance line for the Wonder Festival on that day was quite long, and it took a long time for Ponzu to enter and reach the cosplay area after lining up.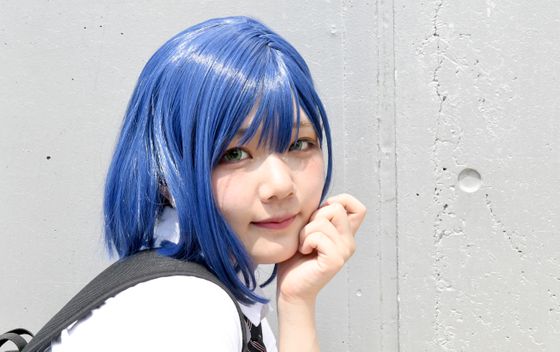 Rena Hashimoto
is a girl who was dressed as Nico Yazawa of Love Live at
Wonder Festival
in the summer of 2015
.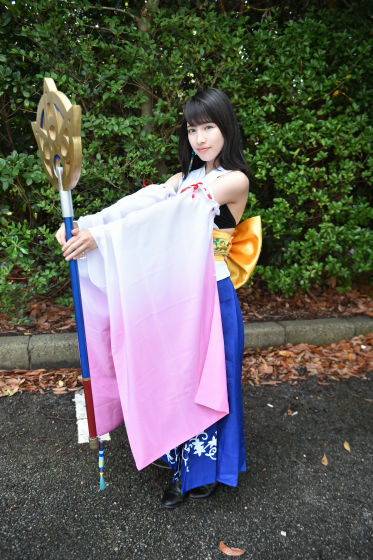 Yuna from
FINAL FANTASY X.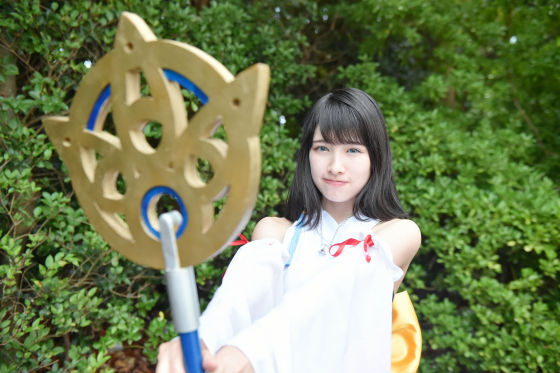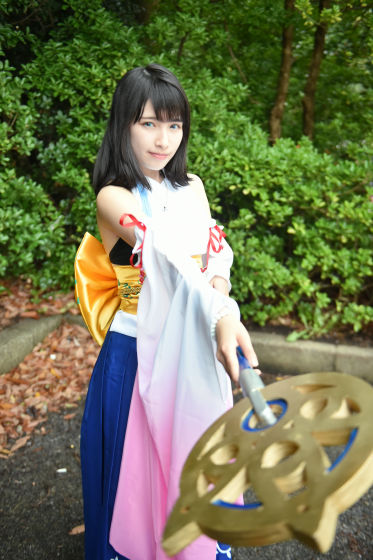 At the time of 2015, he was in the second year of junior high school, but he became a high school student.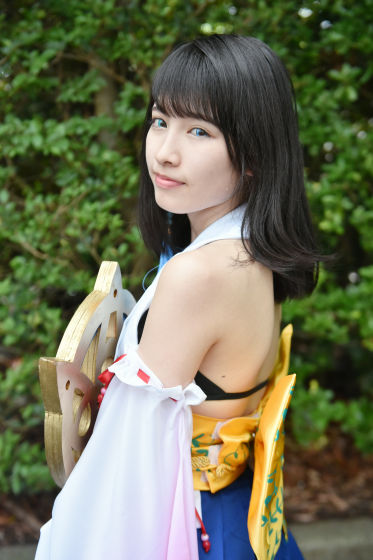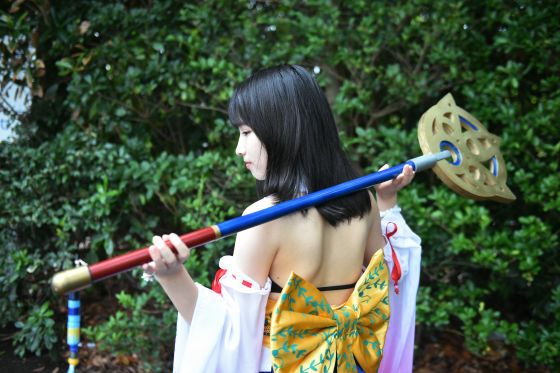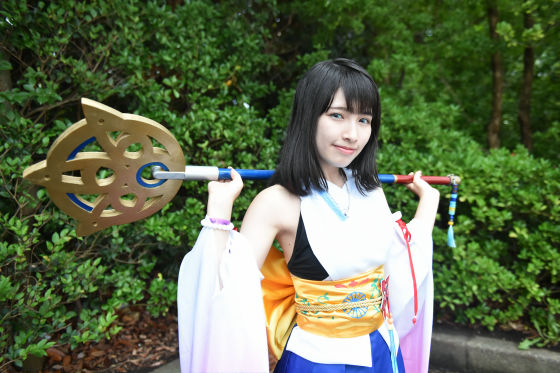 From '
Girls und Panzer
', Miho Nishizumi and Anchovy.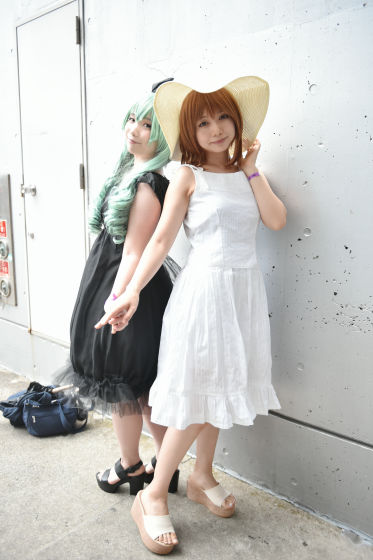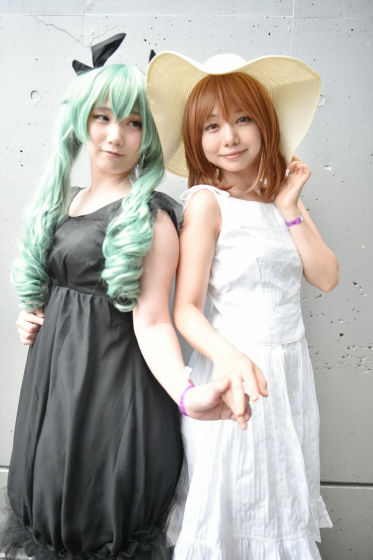 It is to impersonate the west live in Ho
somewhat
's.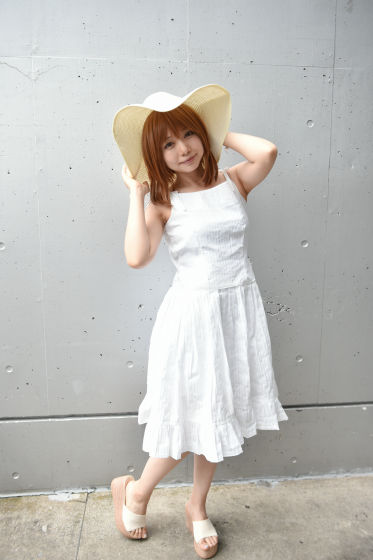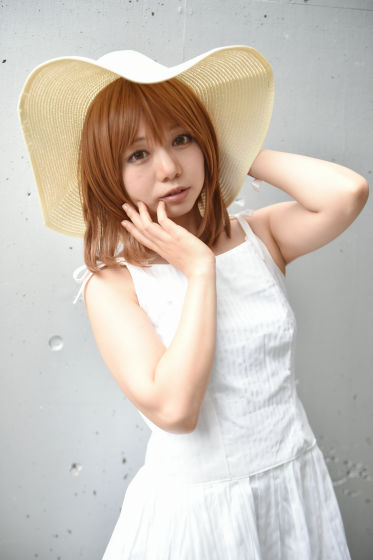 Anchovy is
Yuyu
.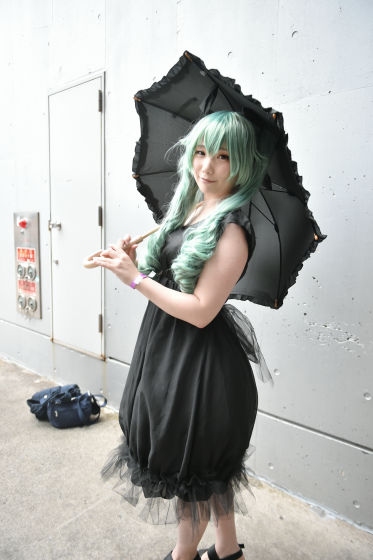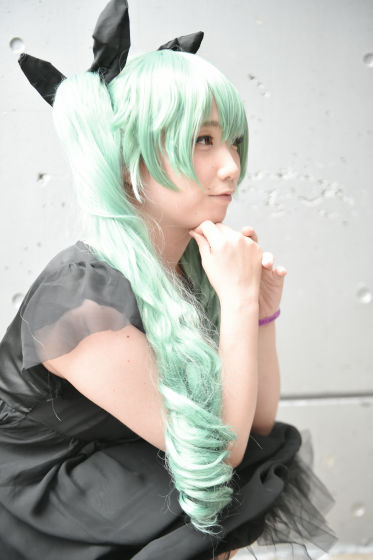 Neo
Masakazu is a gypsy avenger in the movie '
Pacific Rim Uprising
'.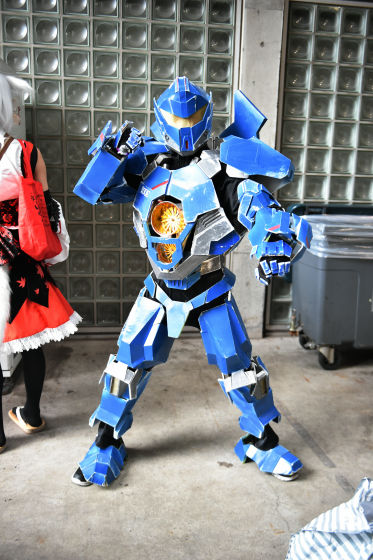 The aircraft is reproduced using cardboard and the like.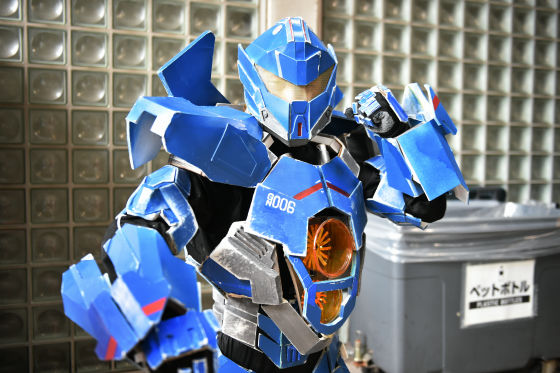 The back looks like this.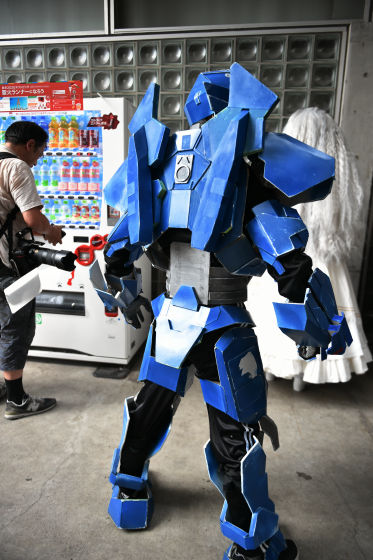 It's made in every detail, and you'll be amazed at how complete it is.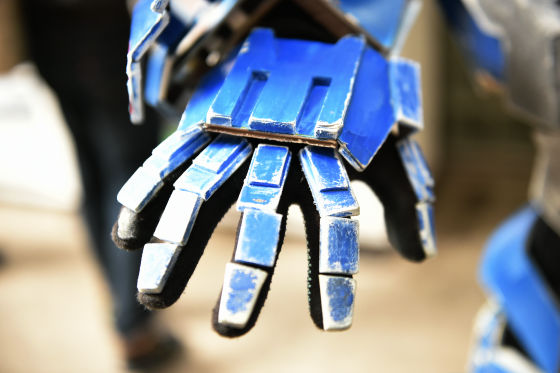 I encountered a boogie pop that stood still.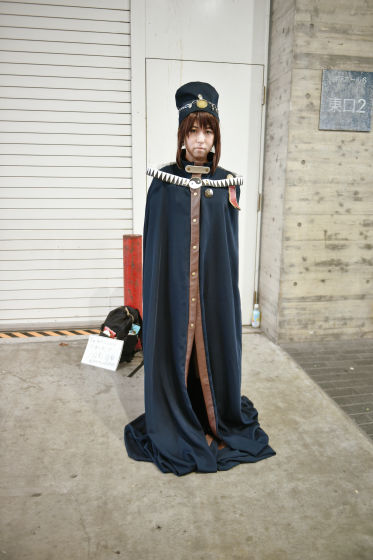 Open the cloak ...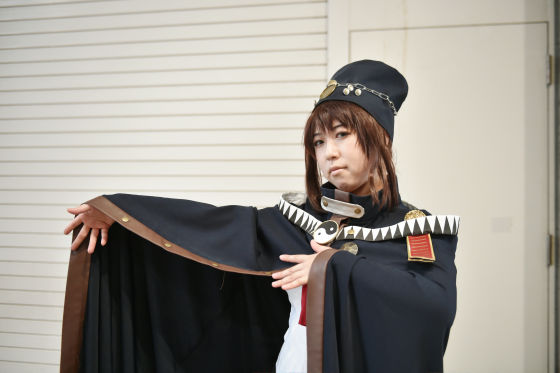 It was Mr.
Hikage Parasol
who appeared.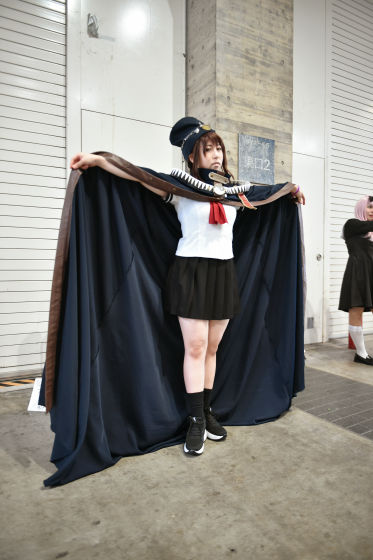 '
Mobile Suit Gundam MS IGLOO
' the tragic development untold story has been drawn in, is the prototype MS of the Zeon army
Dzuda
discovery was girl of the 'Dzudagaru'. It is Mr.
Chappy
who is cosplaying.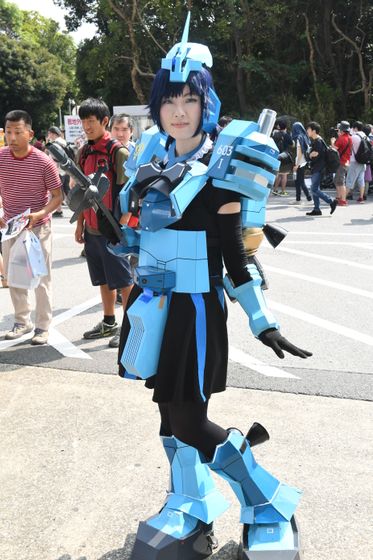 RX-78 A high-power thruster that produces thrust that exceeds that of Gundam.



And the thin armor that was sacrificed by emphasizing functionality.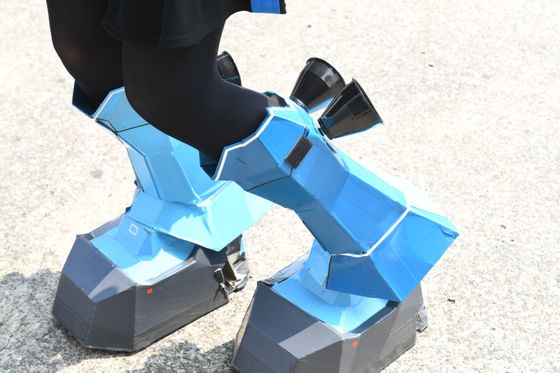 In the play, Zuda was a tragedy who couldn't stand G and disassembled in the air, but in Chappy's cosplay, I was able to see him holding a 120mm Zaku machine gun in a cute and brave manner.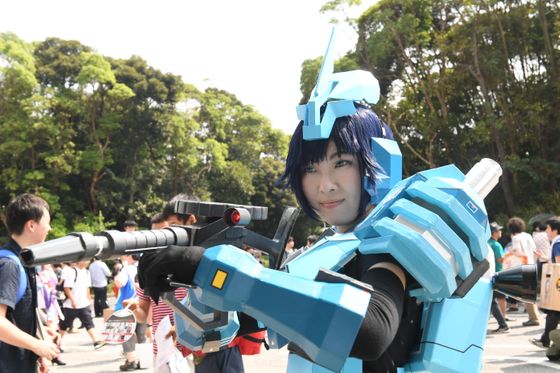 Tiamat of the smartphone game '
Megiddo 72
' was holding a ladle in the aisle.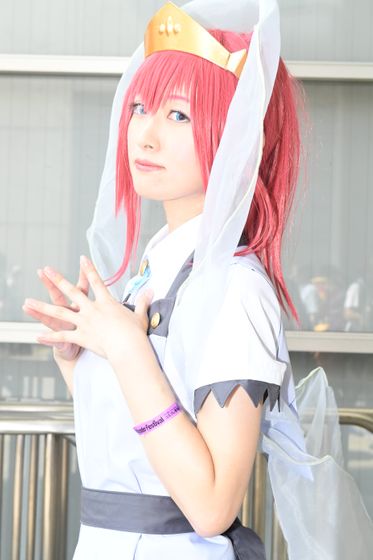 Aoi
is cosplaying.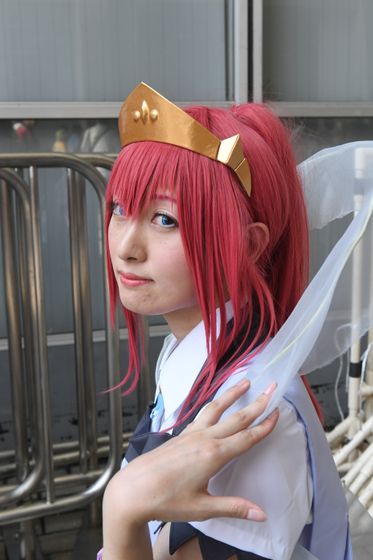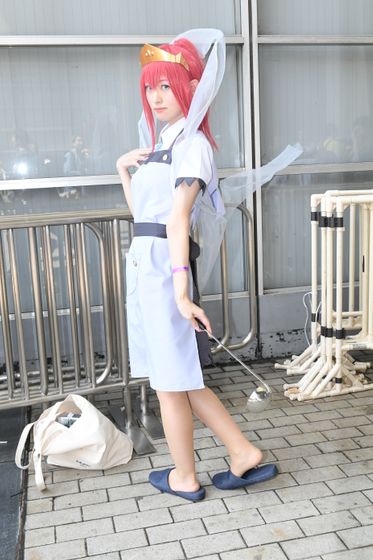 The cosplay of Coquelicot Blanche from the smartphone game '#Compass
[Combat
Calculus
Analysis System]
' is ...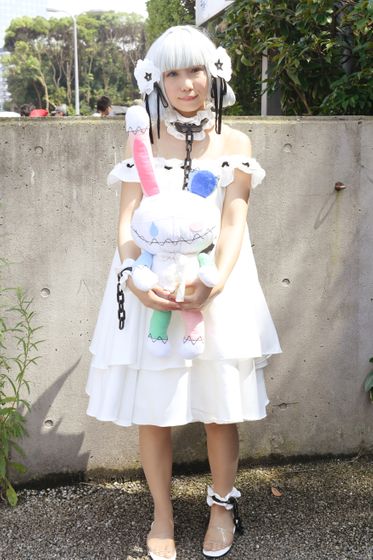 This is
Saria
.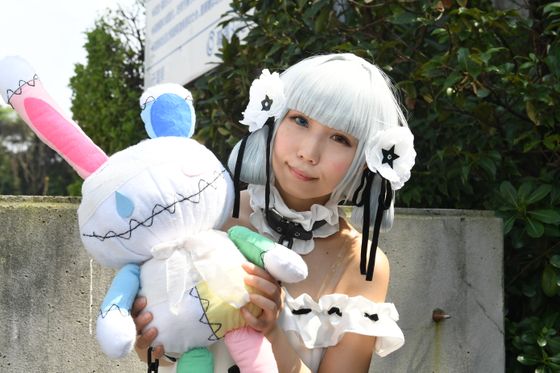 Not only the costumes, but also Teddy Rabbi, which Kokuriko always carries.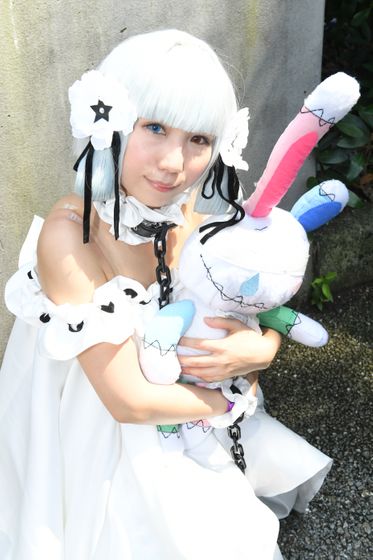 Lucia Fex, the mechanic of the Burning Rescue corps in the movie '
Promare
', participates in the Wonder Festival by holding the corps flag.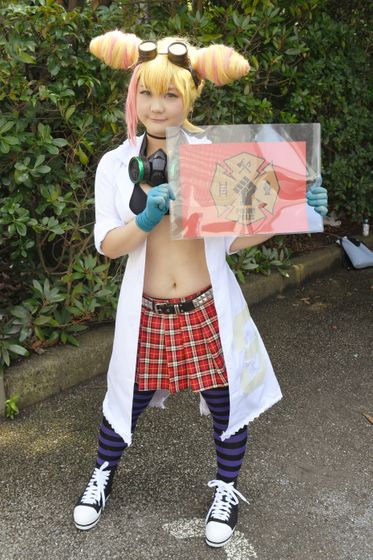 It
is a cosplay by
Madoka Yazawa
.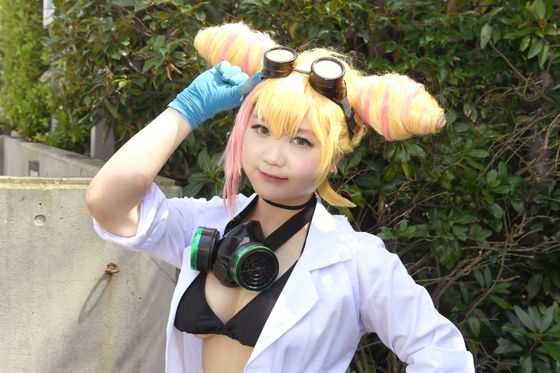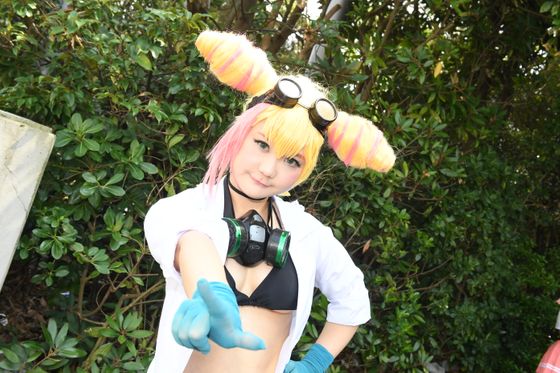 Celica Torujo is Nico Yazawa from '
Love Live!
'.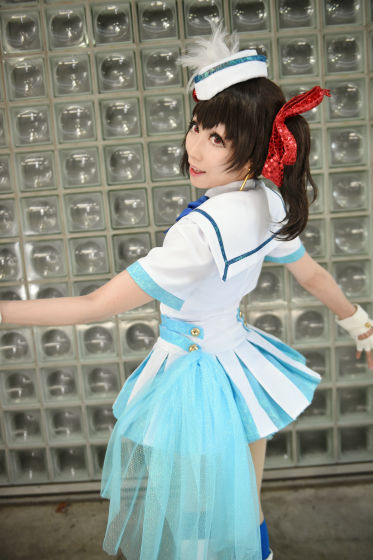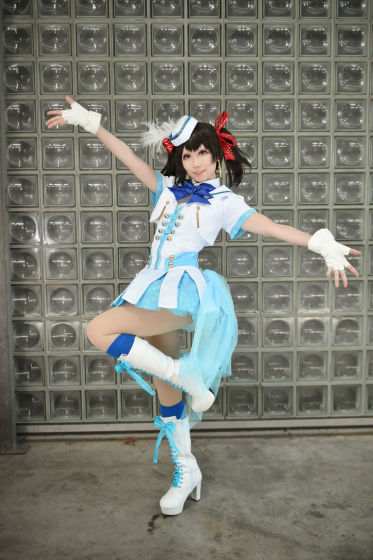 I also encountered Iyoyoshi-
kun
, who delivers one punch.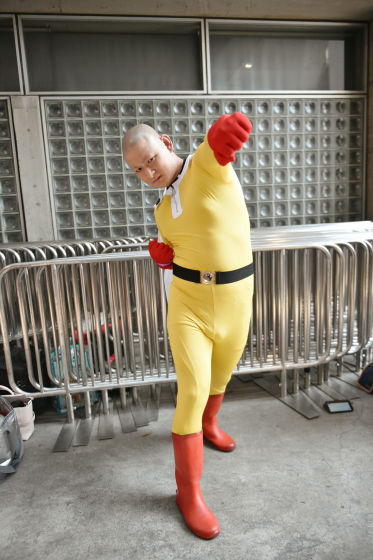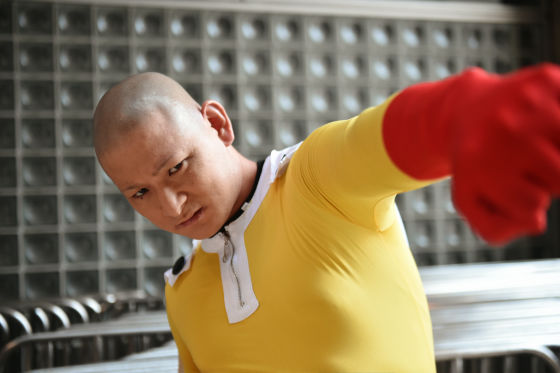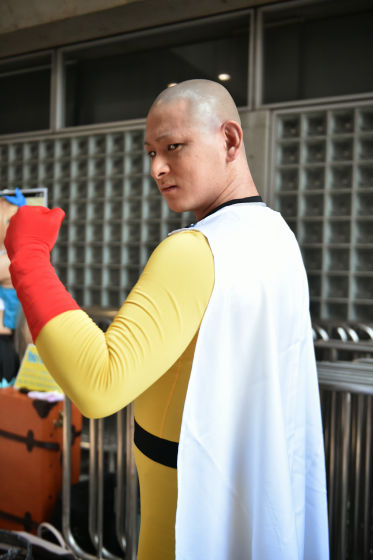 It is
opm
who is wearing Warhammer's armor in the intense sunlight. It's a game against the heat.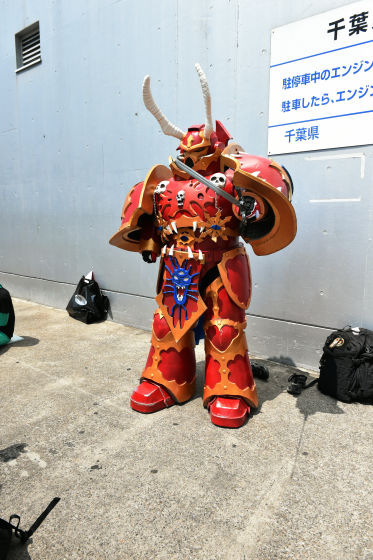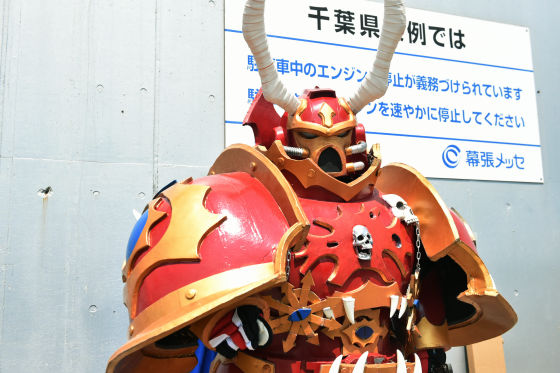 The back is like this.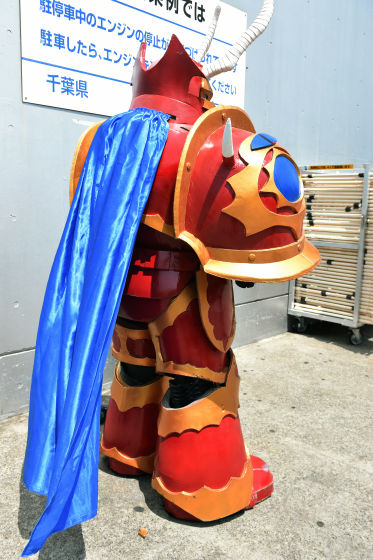 Hatsu
is Kaga from
Azur Lane
.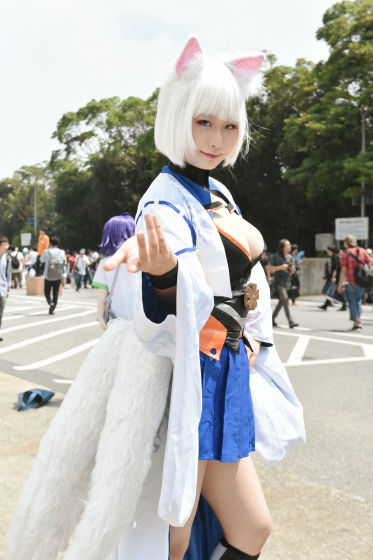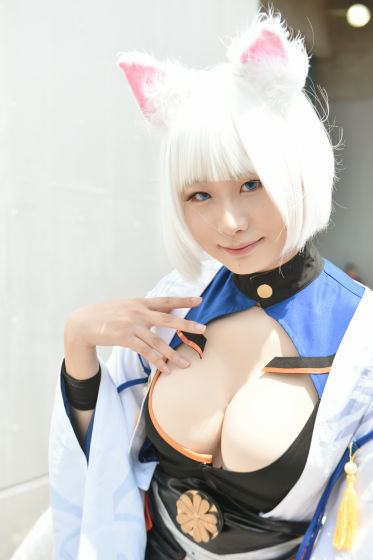 The mofumofu tail that made me want to hug myself was also alive and well.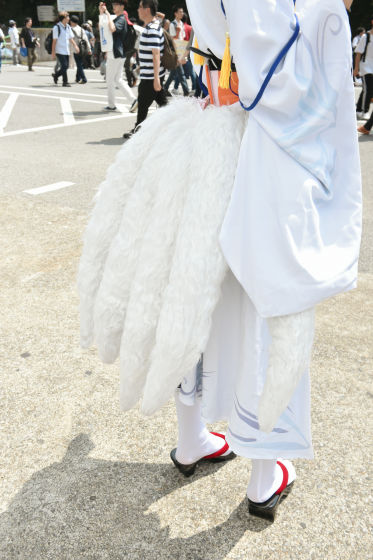 Also Arale Norimaki from '
Dr. Slump Arale-chan
'.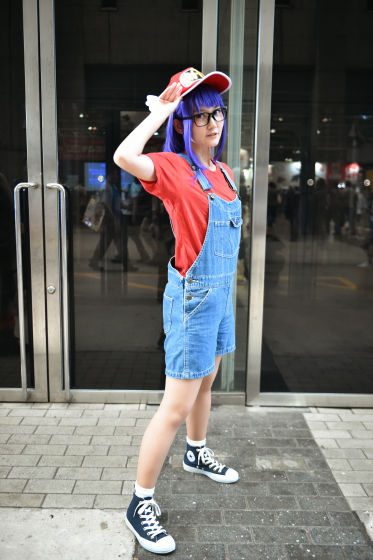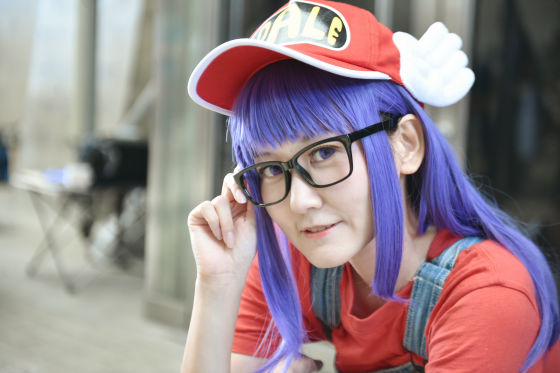 He also acted as an air poop.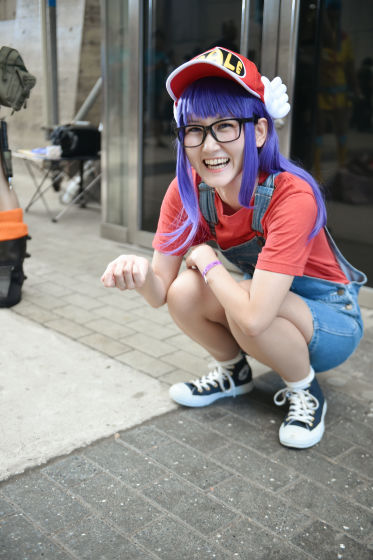 Maseki-do,
who is a fan of the Expo,
never
stopped loving himself and became the Tower of the Sun.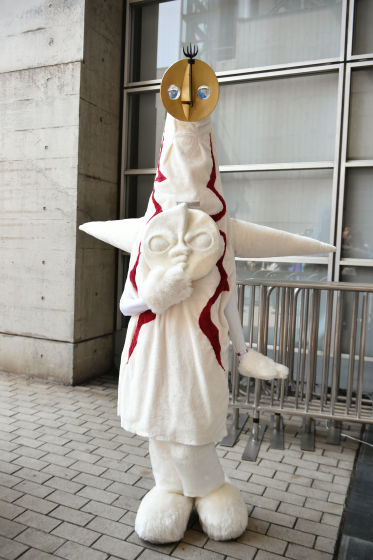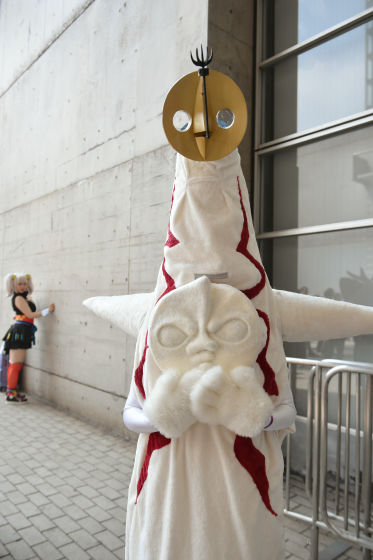 The back is also reproduced firmly.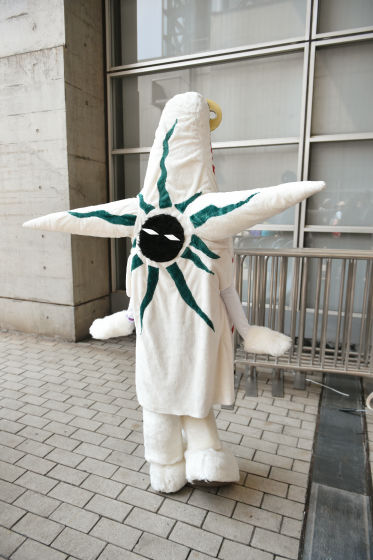 Demon. Angry. Zero
's Dragon Ball Cell faithfully reproduces the character ...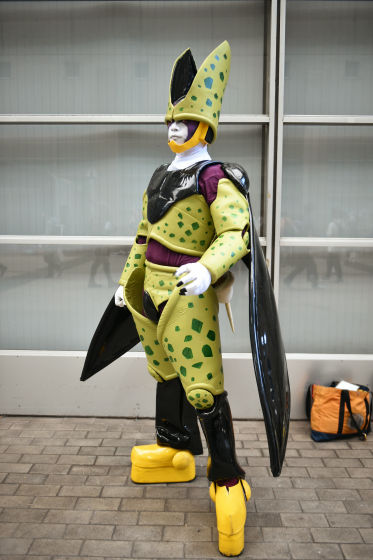 If you look closely, the costume has a hand-painted pattern.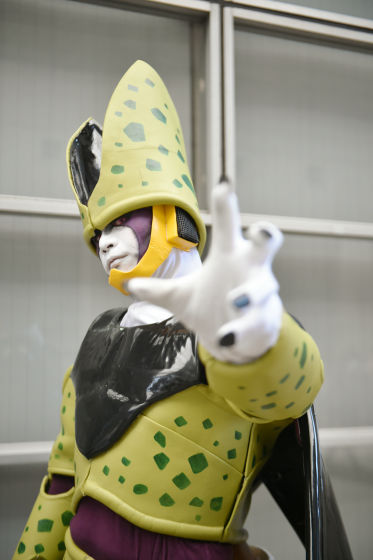 Commercially available white gloves had black nails attached.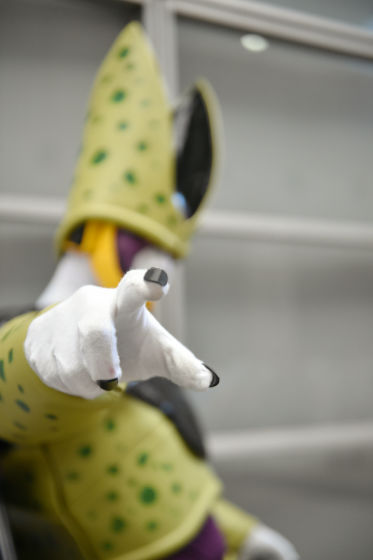 Back view.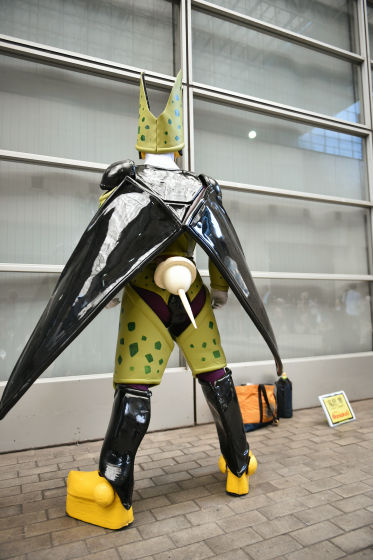 As I walked further, I discovered a strange combination of the Final Fantasy series
Cloud Strife
and
GeGeGe no Kitaro
's Nezumi Otoko.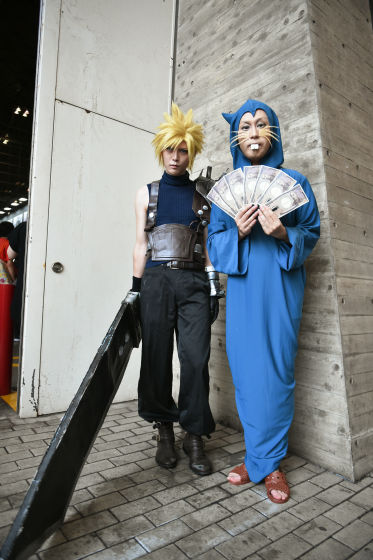 It's a combination of mysteries, but it's a good friend.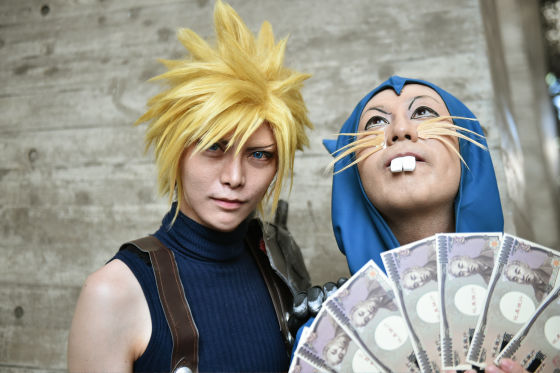 It is Mr.
Buhibuhibu
who plays the
role of the
cloud.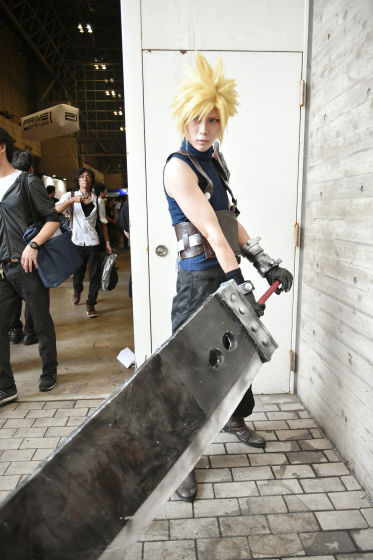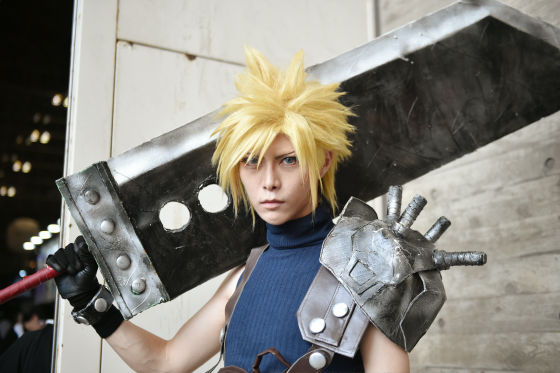 The costumes are also handmade everywhere.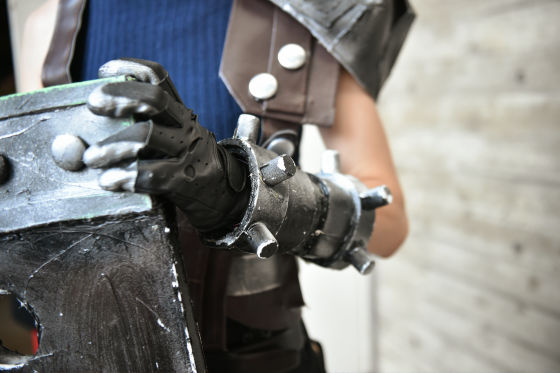 Nezumi Otoko is
Bun Nyan
.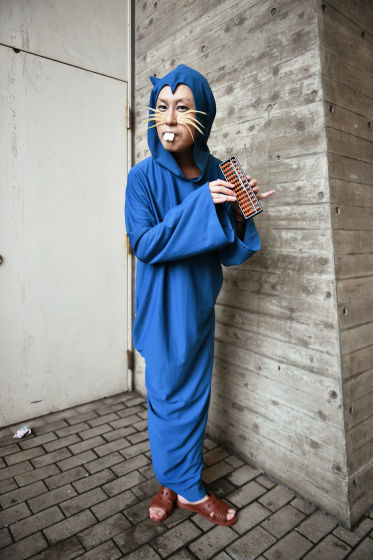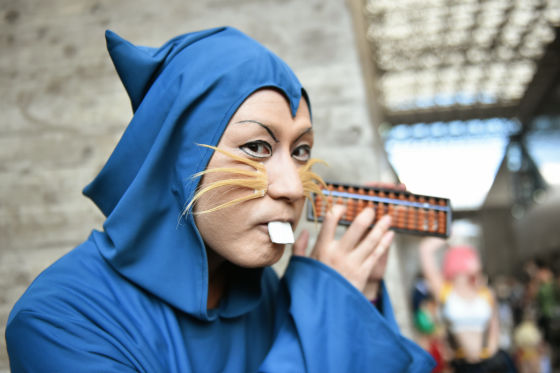 Amazon's original drama '
Good Omens
' Azrafel and Crowley are re-limits as if they had jumped out of the drama.
Good evening
and
harry
.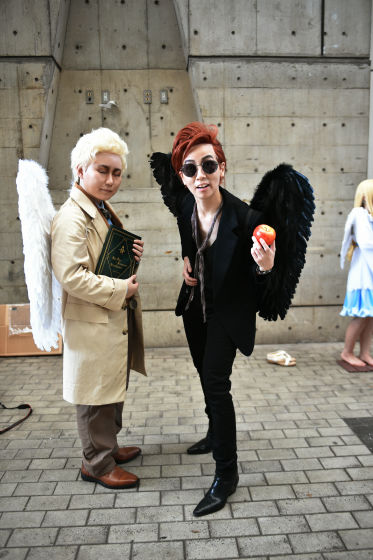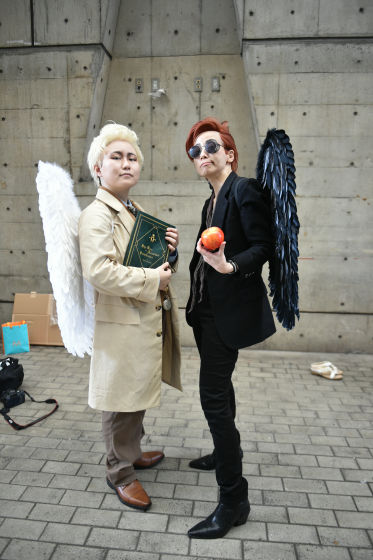 Not only apples as props ...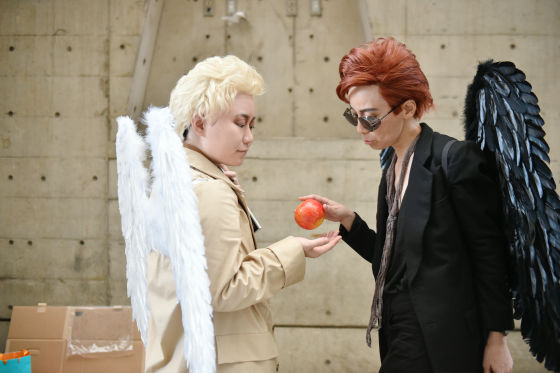 Plenty of commitment to bring even ice cream.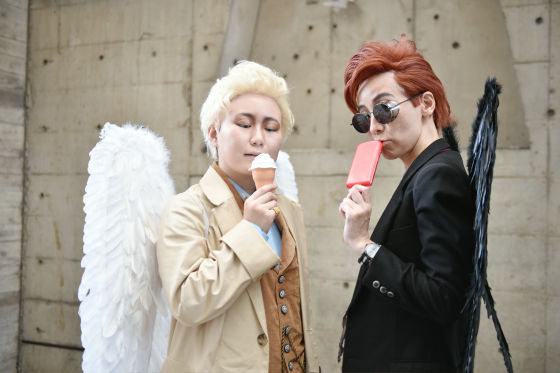 I found a dress that gives off an overwhelming presence.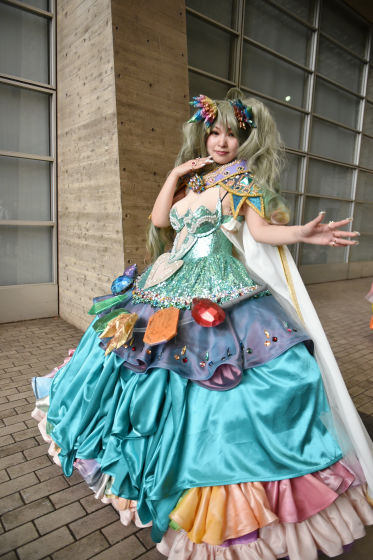 '
Grand Bleu fantasy
Refie of' is
Sarie
's.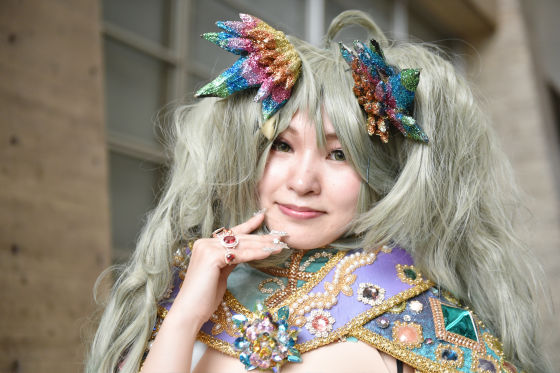 The shining jewel in front of the dress was fixed with a pipe.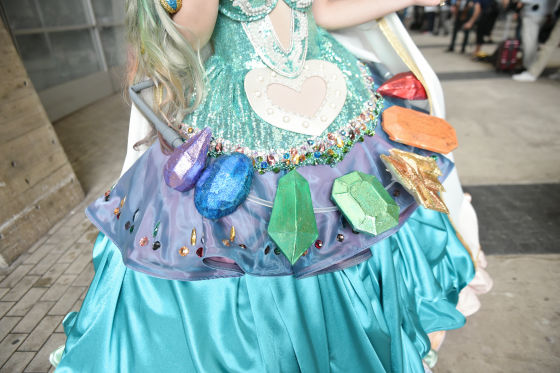 The dress production period is about one month. It seems that it usually finishes a little earlier, but it seems that it took time because it was a large dress.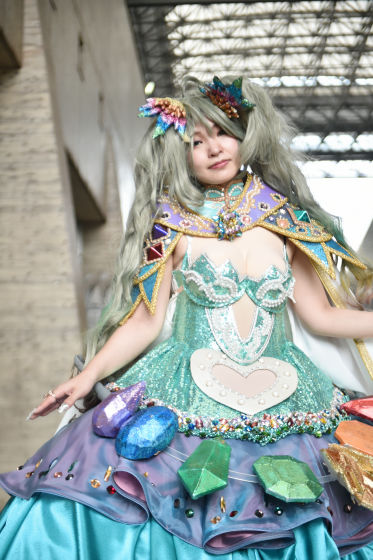 Not only cosplay of 2D works, but also people who wear original cosplay.
sawa
was a unique original cosplay that seems to be a fusion of steampunk and Japanese.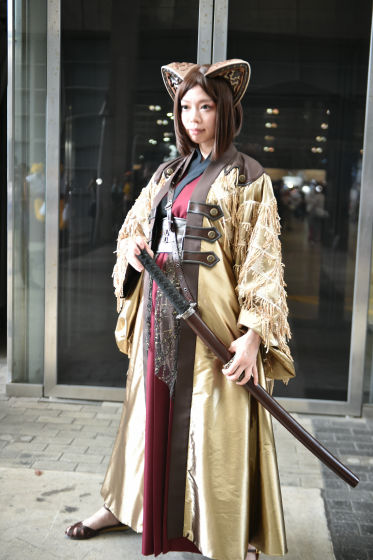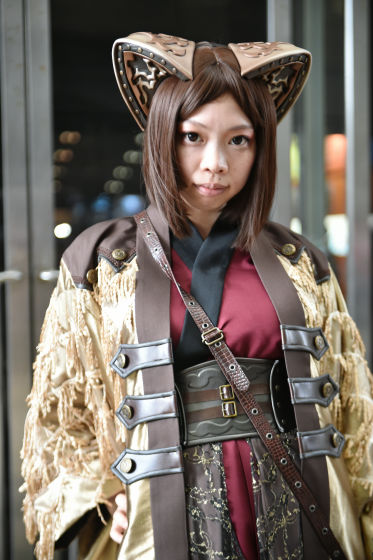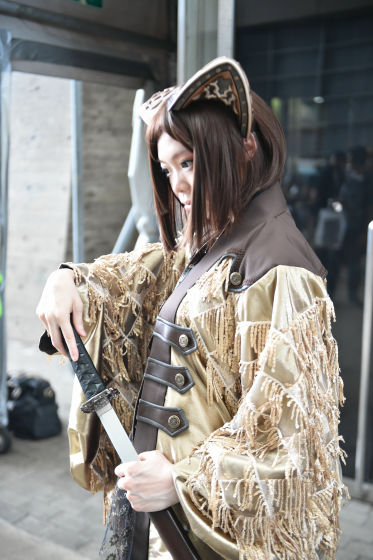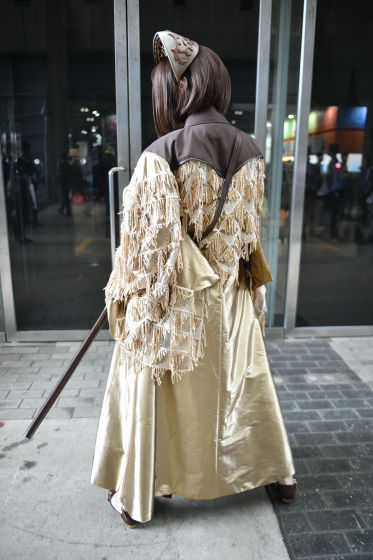 Ayane Nishii
and
Emiri Minami
are anthropomorphic Pokemon.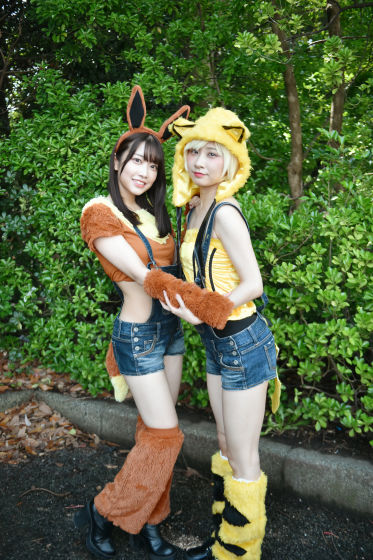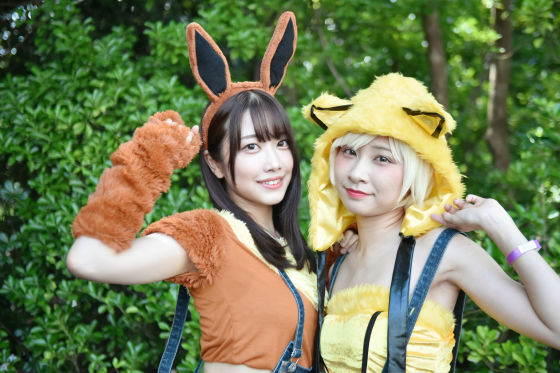 The tail was cute in the back.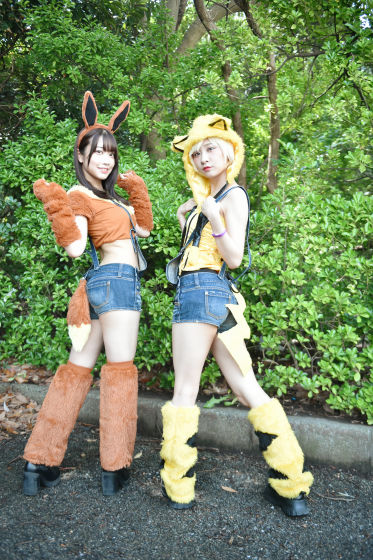 Eevee in the style of navel and overalls.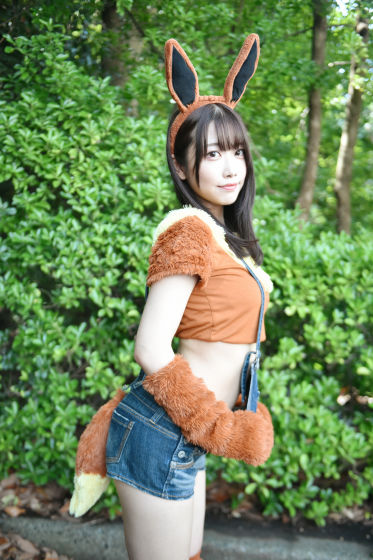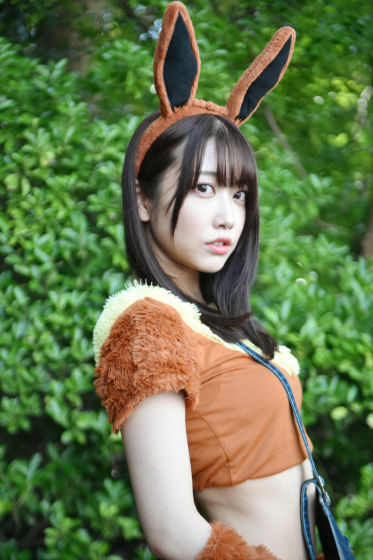 This shirt and limbs are cute.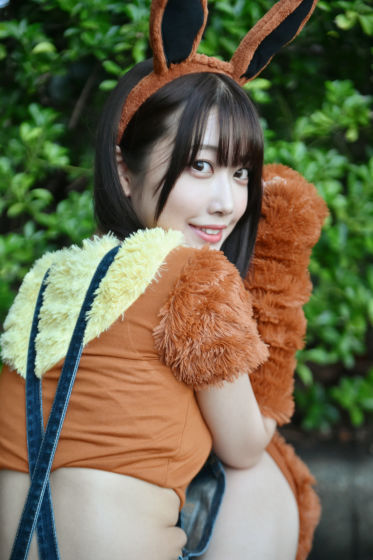 Emiri Minami's Pikachu features arm warmers and hats.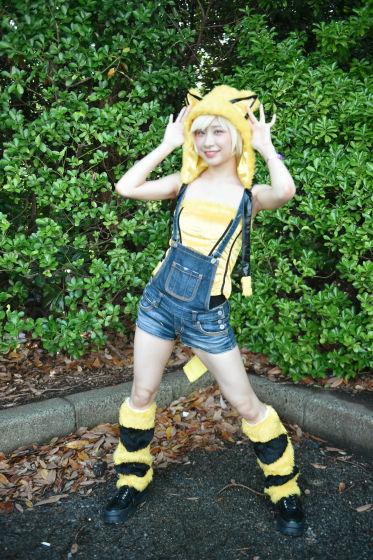 A glimpse of the tail.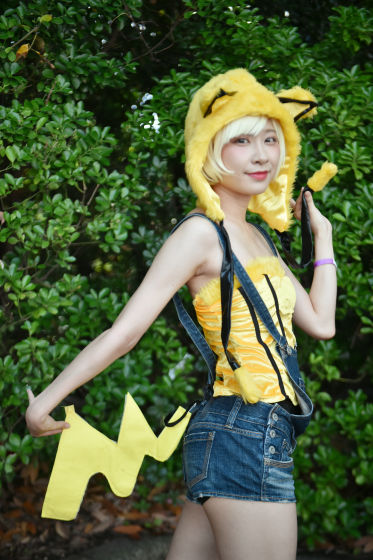 He smiled perfectly despite being attacked by the heat and humidity.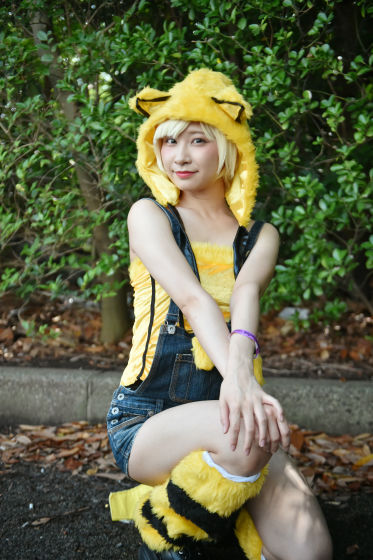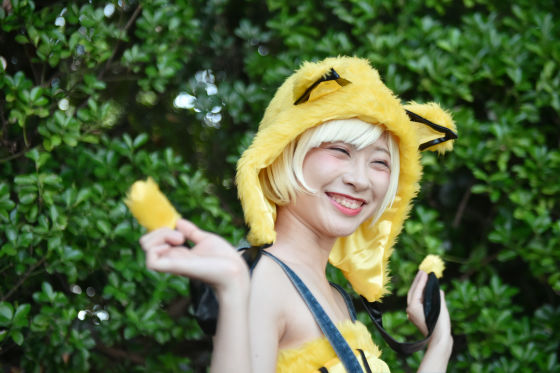 The first part of the cosplay summary can be read from the following.

Beautiful girl cosplay & one festival 2019 [summer] cosplayer summary that expresses the world view of the masterpiece [Part 1] --GIGAZINE