【Image summary】 "Pretty girl & world view explosive cosplayers gathered together" Machi ★ Asobi vol. 20 "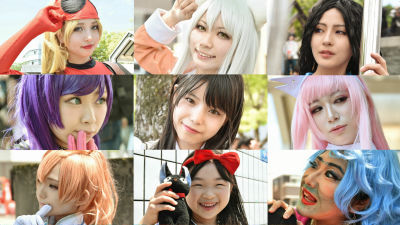 Complex large event such as animation · game, with the theme of "doing ashobi in Tokushima"Machi ★ Assobi vol.20"A large-scale cosplay event is being held, and the beautiful cosplayers who caught the gathers from all over the place filled the places. Although the cosplayers gather up the event through three days, I saw what kind of strong people are participating on the first day, and the creativity was bursting there quietly there.

Machi ★ Asobi
http://www.machiasobi.com/events/cospre.html

The cosplay event is held mainly at the Shinmachi River Shimbun Park · Shimajima Boardwalk · Poppo Street Shopping Street in front of Tokushima Station. Shimachi board walk around 10 o'clock is like this, people are still sparse. It is a peaceful atmosphere.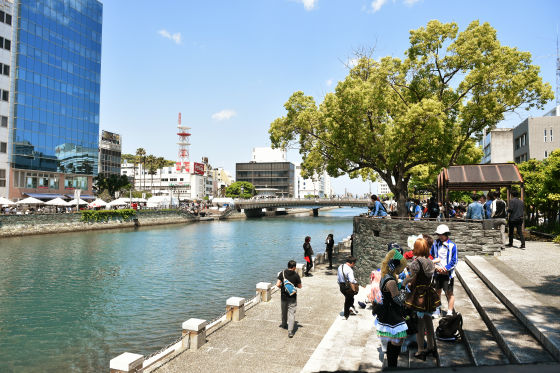 In such circumstances, I made a hairstyle with a tremendously high impactA broomDiscovered. "Pretty Rhythm Rainbow LiveIt is a cosplay of Tian Hui Jene.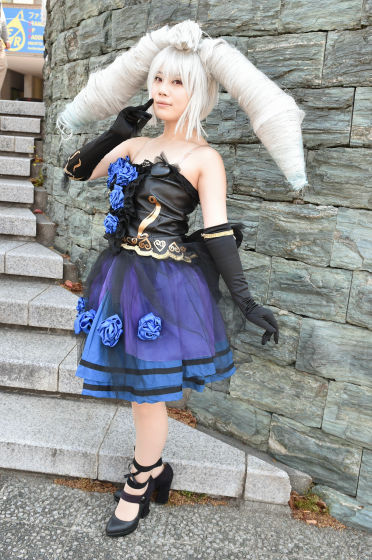 Eyelashes are white and white.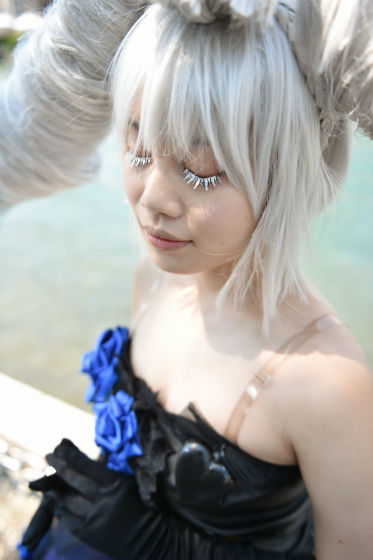 The hairstyle that makes me wonder "What's going on ???" is based on wires.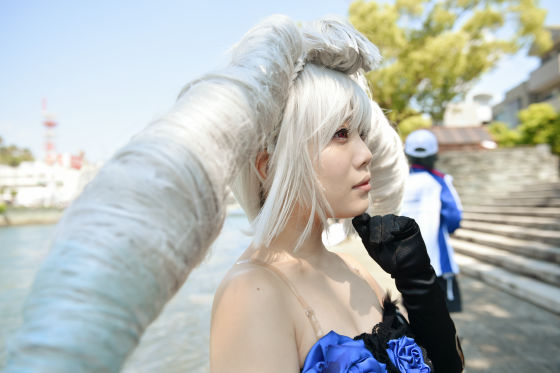 Lovely "lovelive!Toshiaki TojoAyaMr.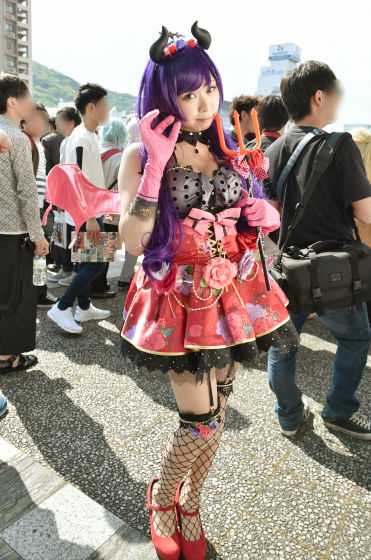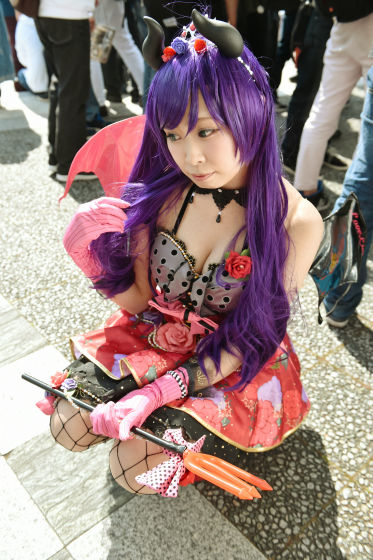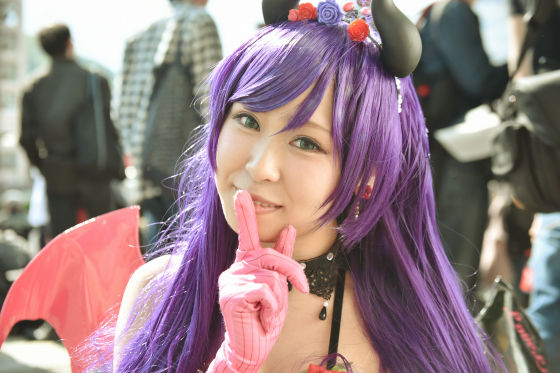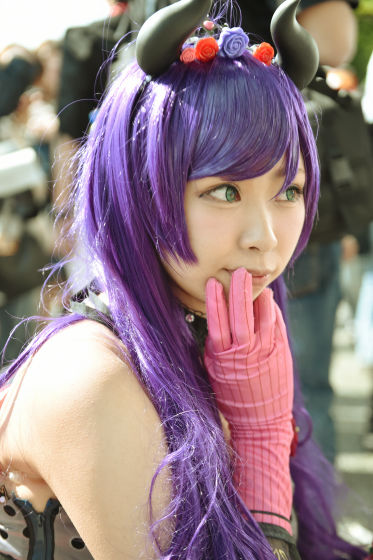 The costume is not handmade, but the stick is handmade. It seems that he made a flower of roses that I was crowded.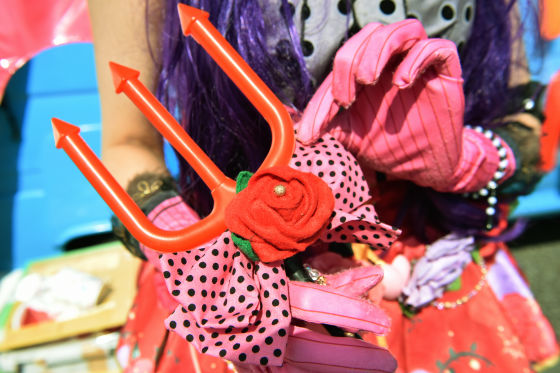 "Magical Angel Creamy MamiMr. Morisawa Yu is becomingMikoMr. Mr. Miko was a member of the "Machi ★ Asobi vol.16Sailor Chibi Moon atI was dressed.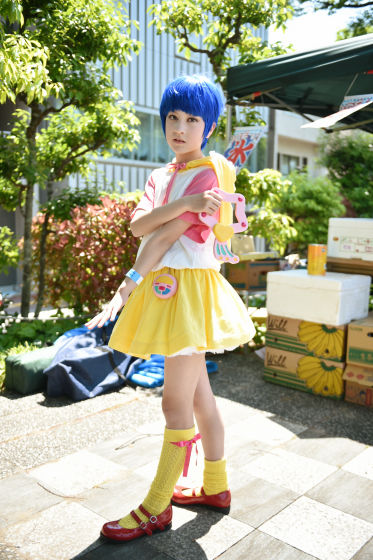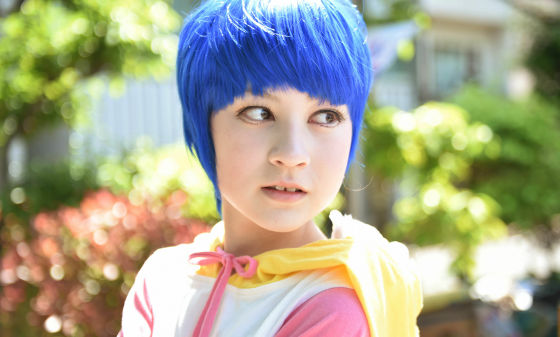 Luminar star is handmade. It is considerable quality.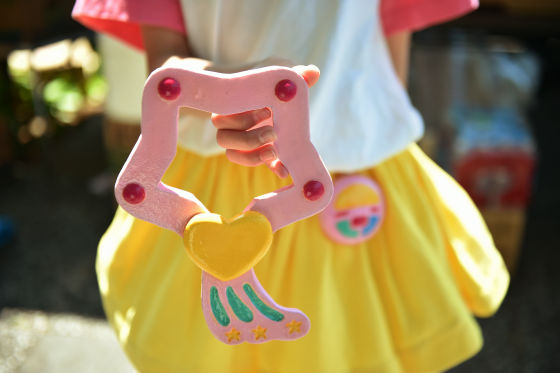 Positive and negative to the neck.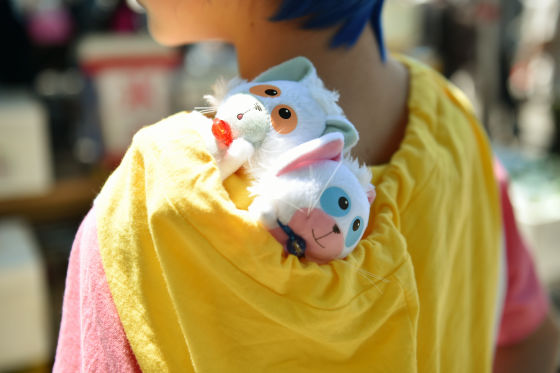 A smile is cute.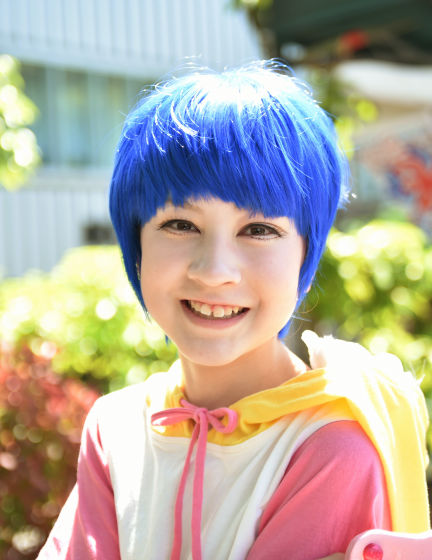 Elementary school student exquisitely matches with the shaker of the background.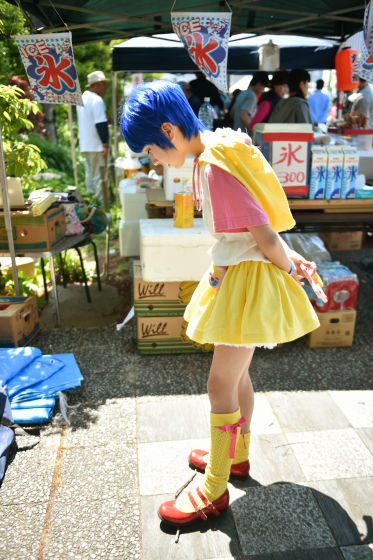 Senses sexy aura exceptionally.kotonaThinks "Fate / Grand Order"Queen Mave is.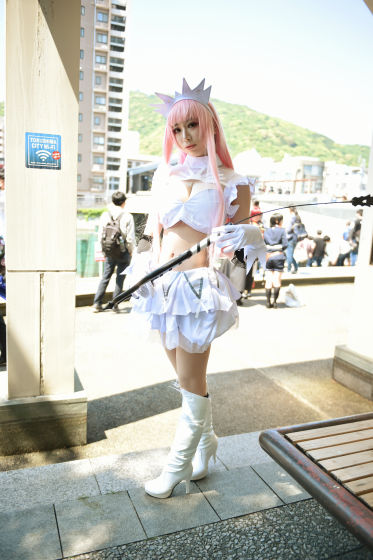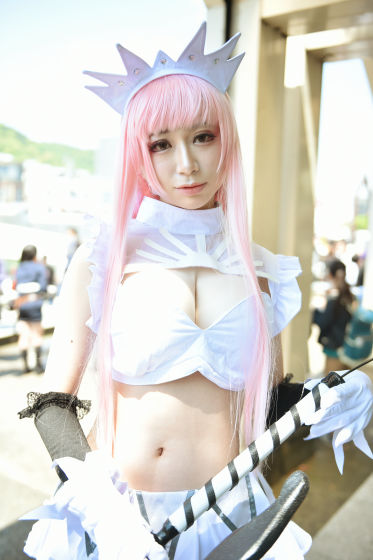 The presence of a whip that an acquaintance made makes a presence.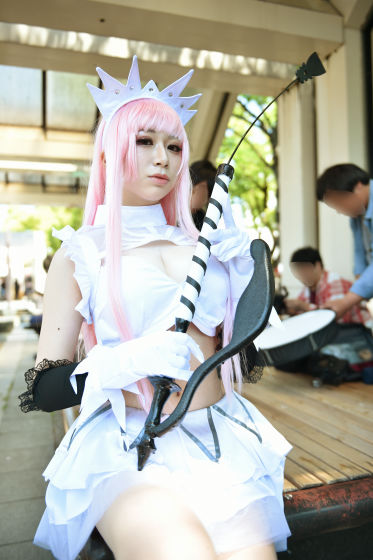 It was made using the polystyrene foam etc.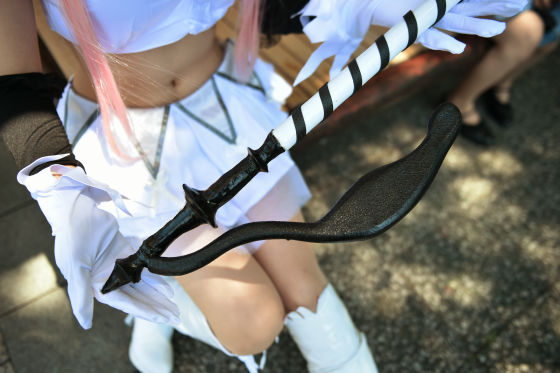 It is a mature atmosphere ......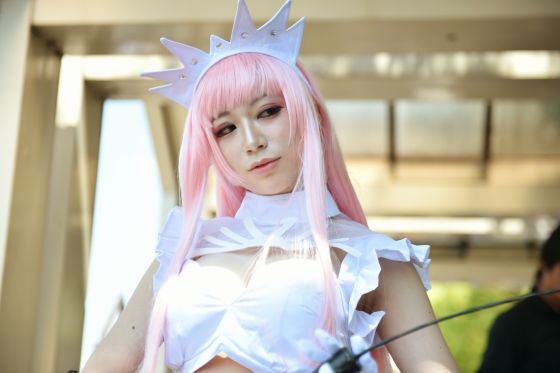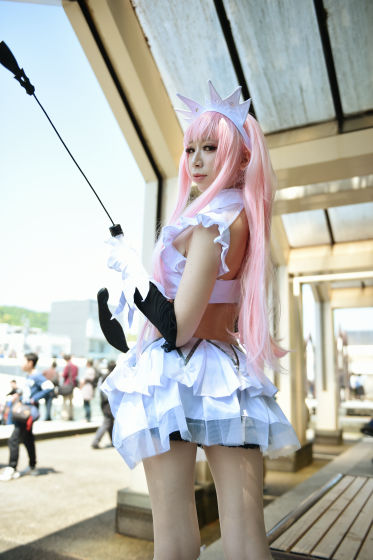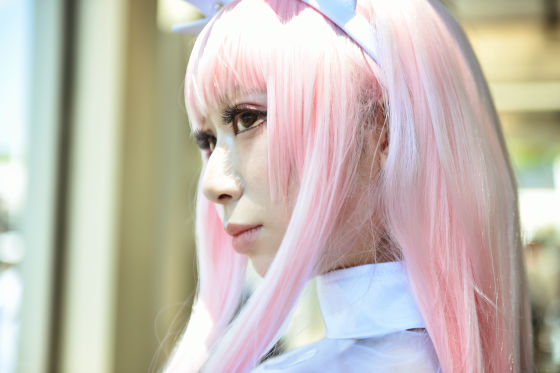 The smile was cute.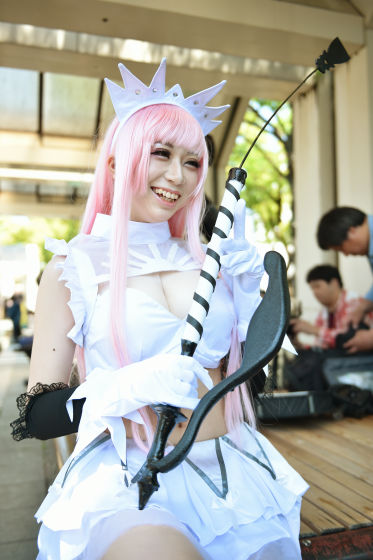 I found a corner that unexpectedly flashes.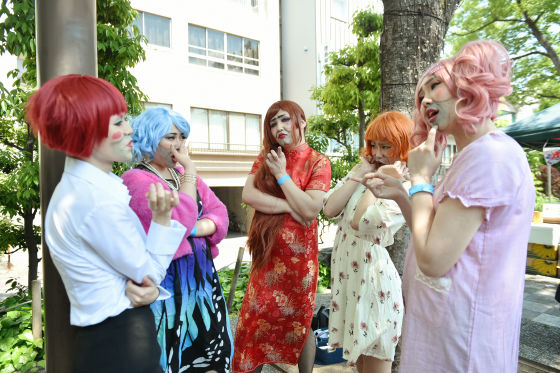 Well end meeting ......?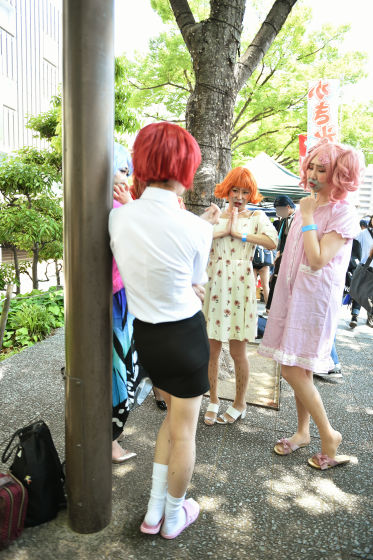 Kingdom of Kingdom of 'ONE PIECE'Cosplayers' group "Candies" reproducing.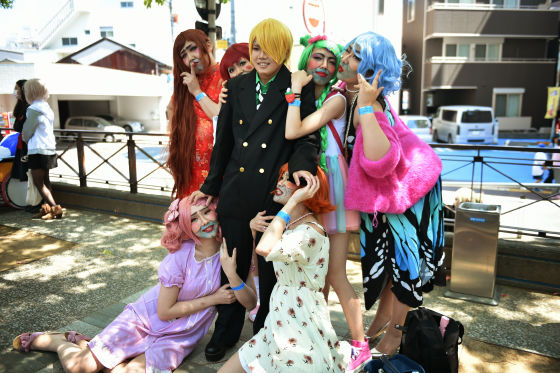 Sanji is pressed for kids.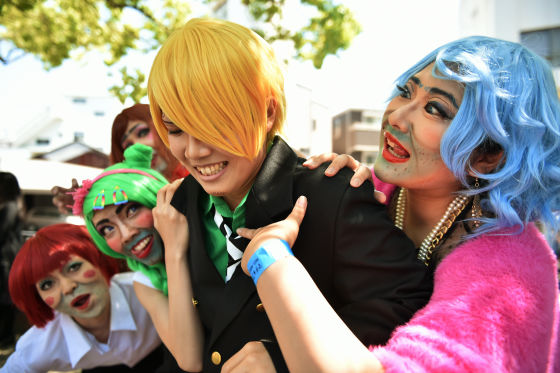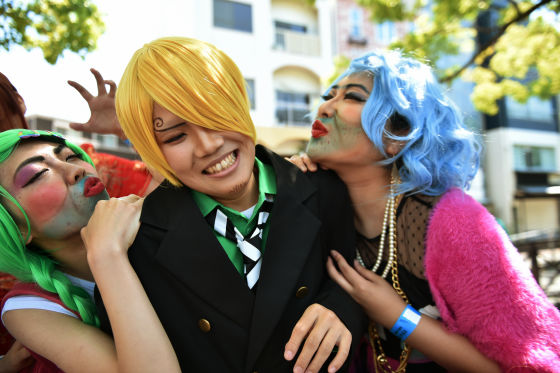 Fighting heart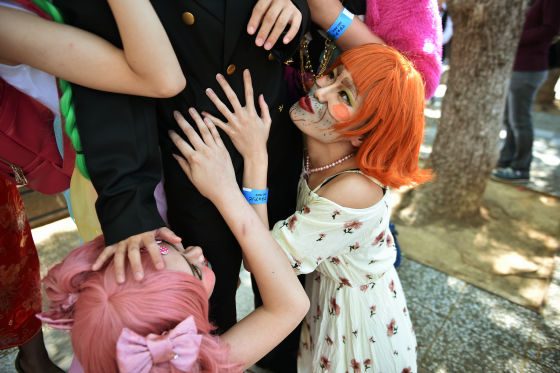 I also think that the beautiful Romani Archangman of "Fate / Grand Order" is standing in the shade.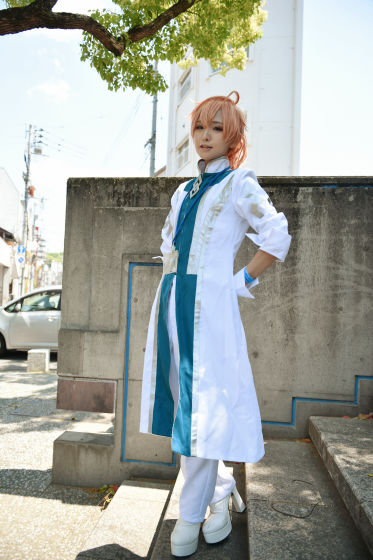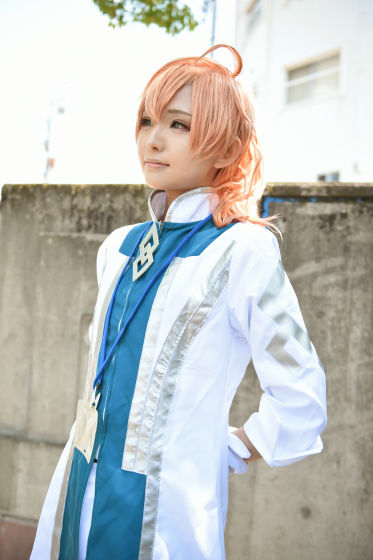 It seems that they are indulging in thought.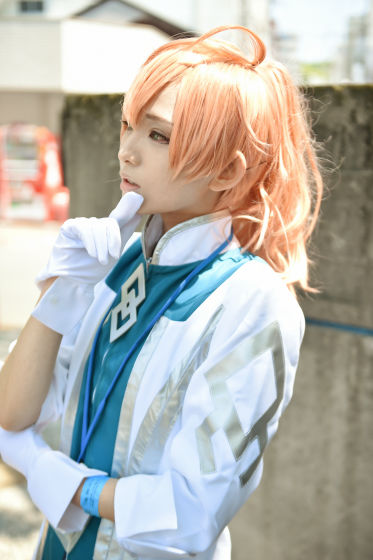 A smile is also wonderful.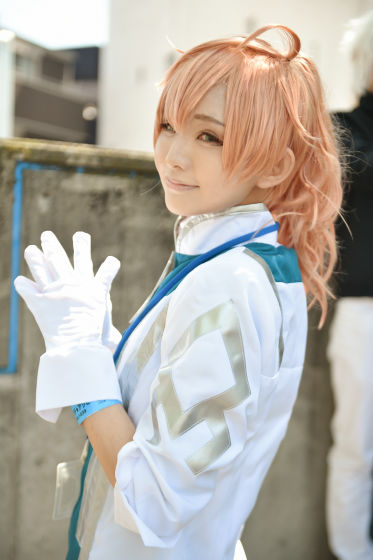 Two pairs of unique + uniformsNumataWithAsakoMr. It is a creative cosplay.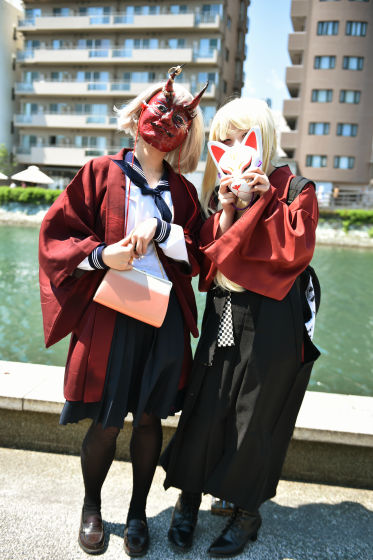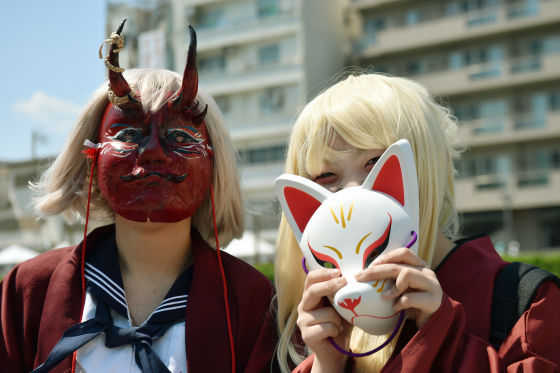 The demon 's face seems to have painted on the surface of the existing demon with paper clay. Quality of conviction that going to school of art system.



"Dragon Quest XI Passing away and seeking timeI dressed as Camus and VeronicaAotoWithIrohaMr.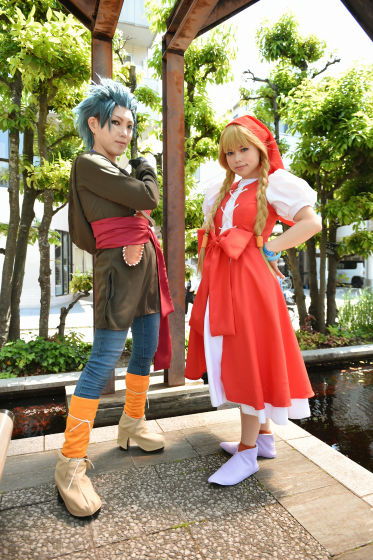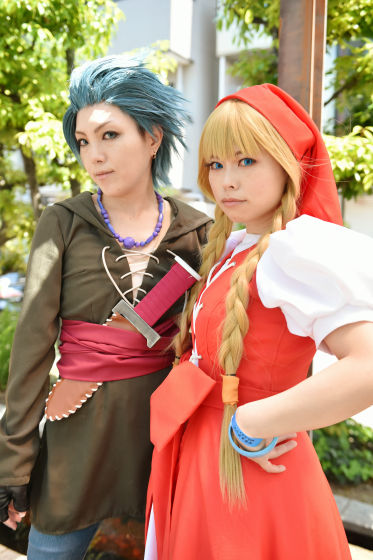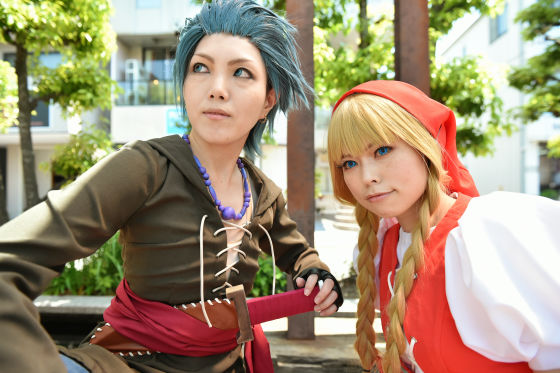 The sword stuck on Mr. Aoto's waist is real, but it is made of cardboard etc.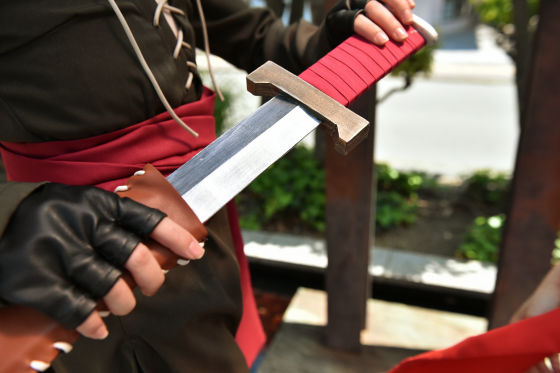 Ilooshii 's staff seems to be made by hand.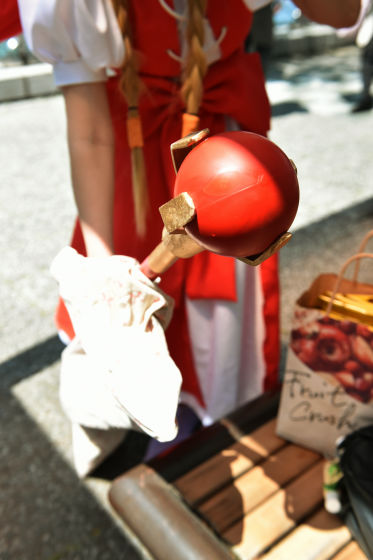 On the Shinmachi River with the Shimachi board walk there is a stand-up paddle board, but that schoolFunride TokushimaThe staff of the staff participated in Arabian cosplay as well.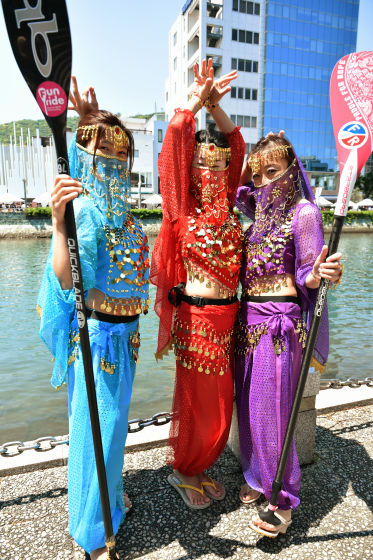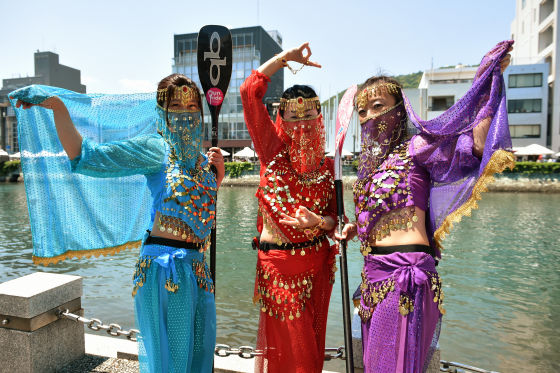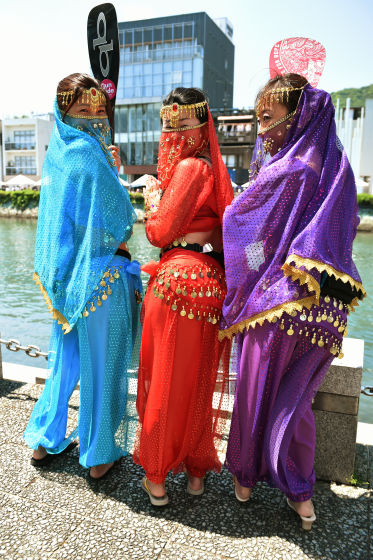 Hinoka of Japanese atmosphere "Love Live!"RudeMr.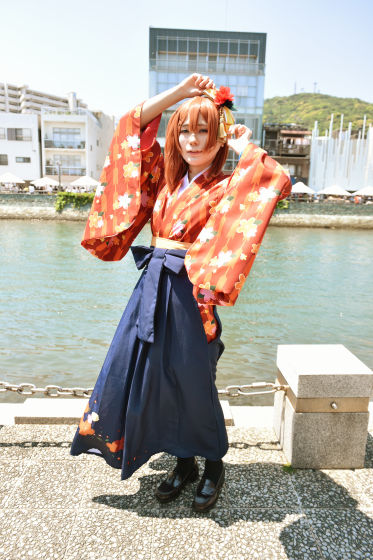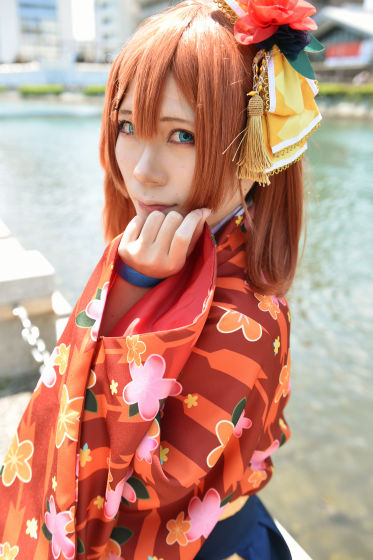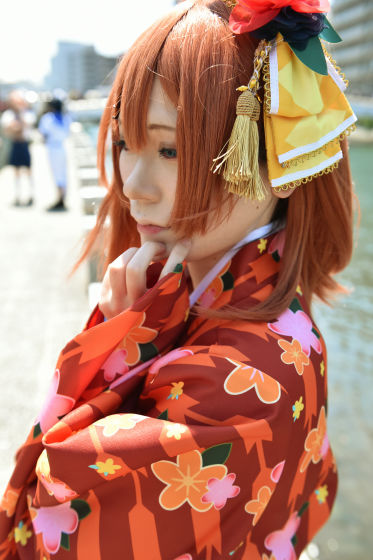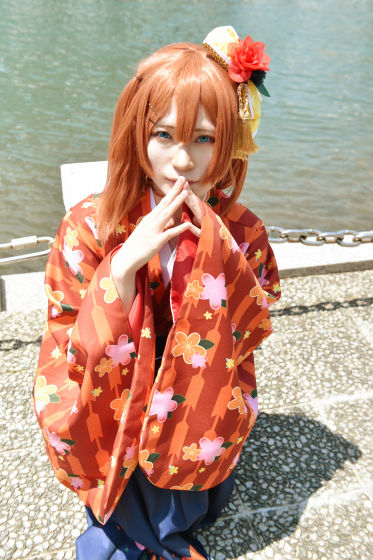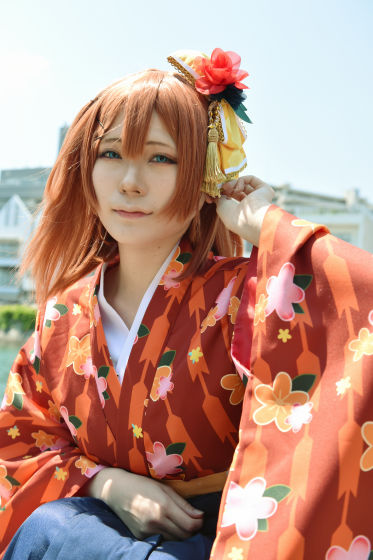 "JoJo's Bizarre Adventure Diamonds Can not BreakI found Yukigo Yamagishi.Stop it.Mr. is.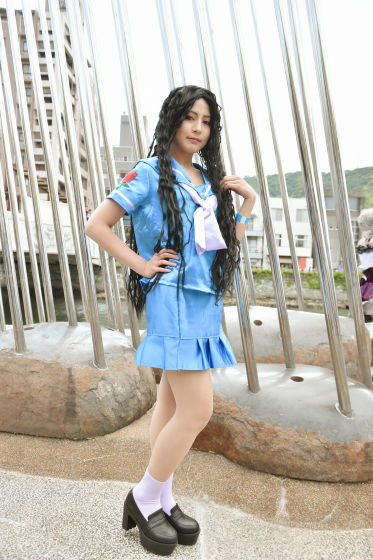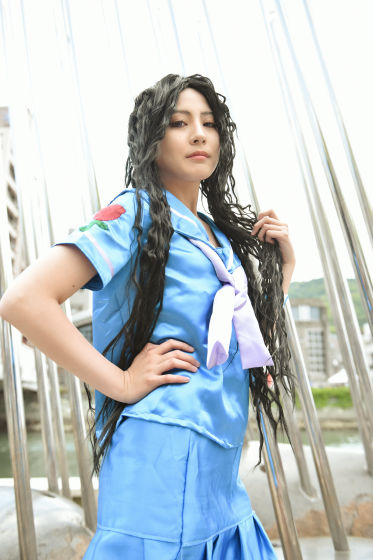 All costumes are homemade. It seems that a rose pattern was attached at night all day.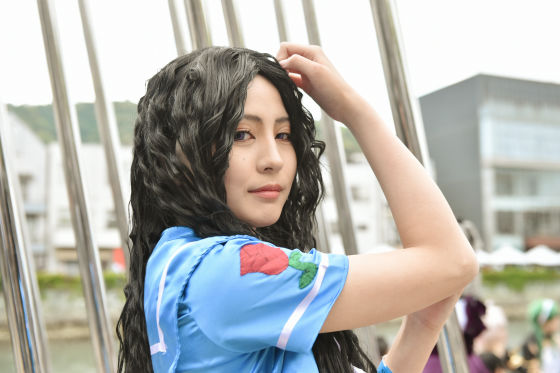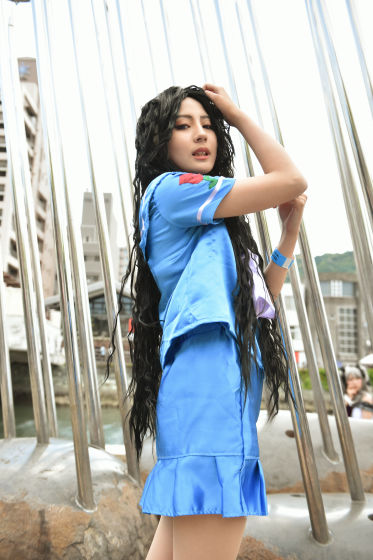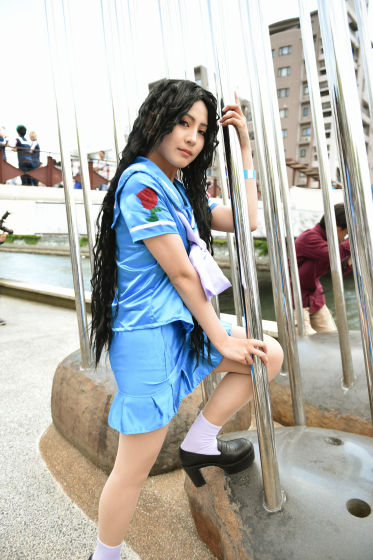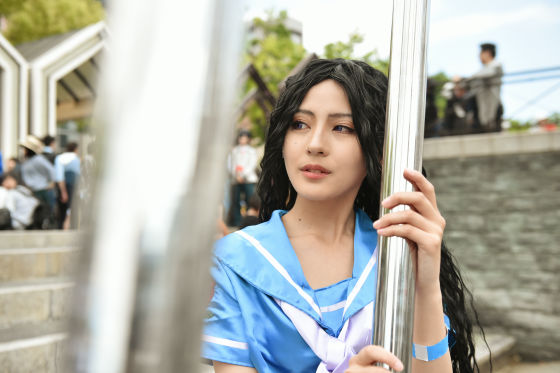 In some areas of Shinmachi River Shimbun Park the longs are OK, especially the people were densely populated there. When it gets afternoon, it is crowded with difficulty to move.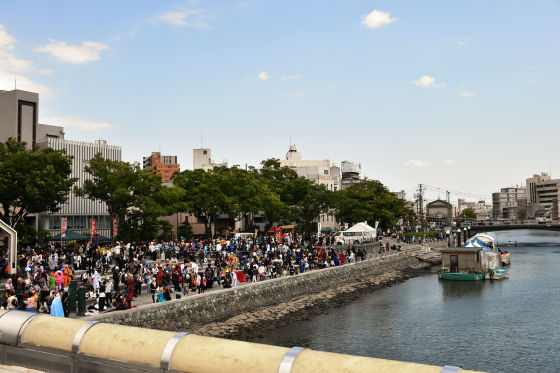 The one who had a big long shirt dressed as Jeanne d'Arc [Orta] of "Fate / Grand Order"XenonMr. It is a sacred spirit of "The wicked verwald of Shinjuku 1999".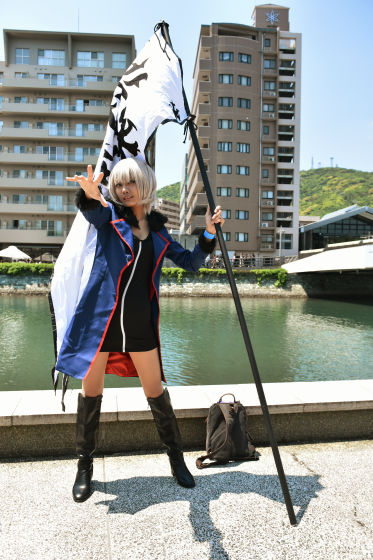 "Please stand up, my anger" that we stick to reality is over 2 meters. It seems to have used a pole used for camping etc.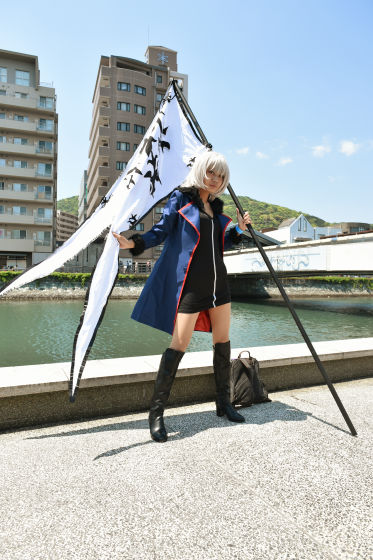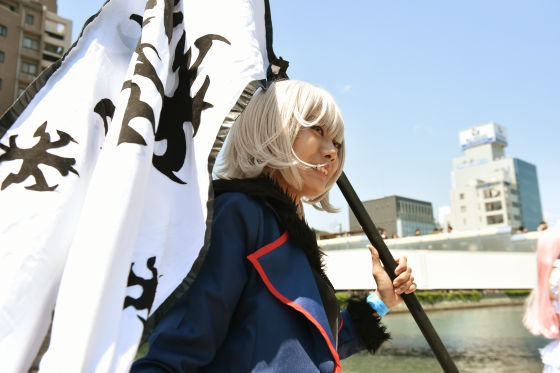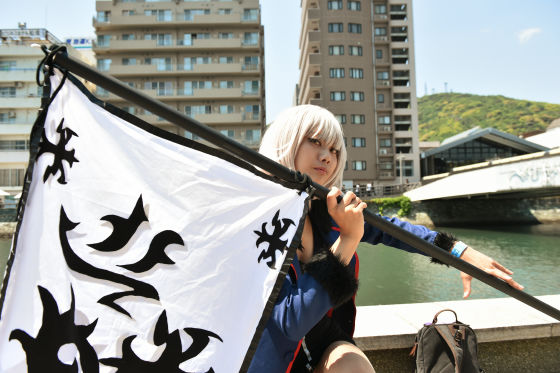 The back is also a picture.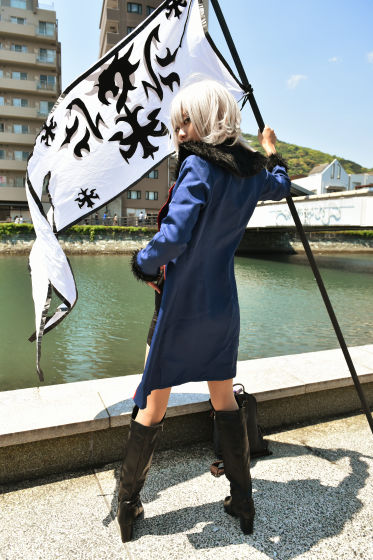 "Touken RanbuIt's a small Karasumaru figureMamihoAnd a small fox roundForeverMr.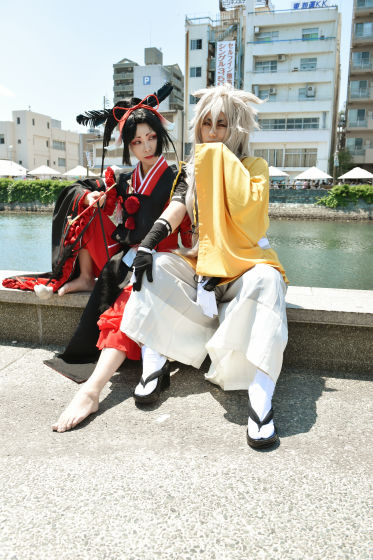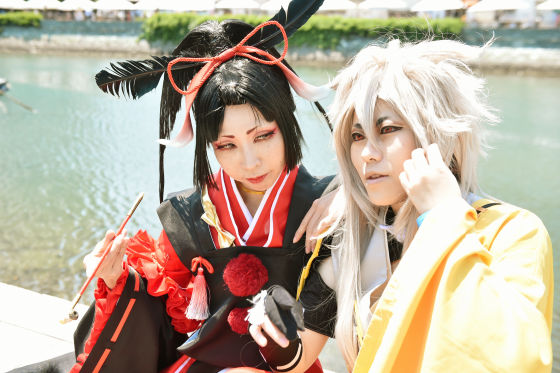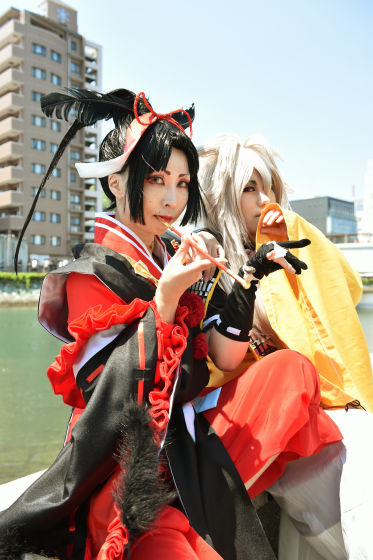 Small Karasuma overflowing with sex appeal.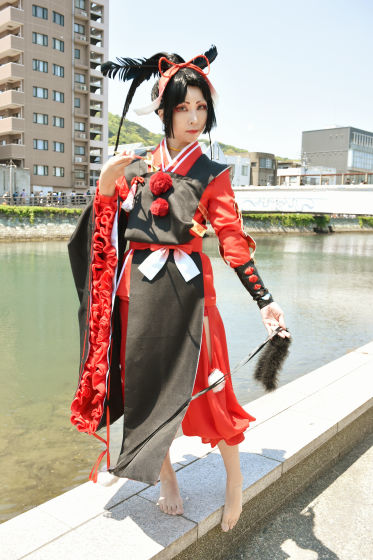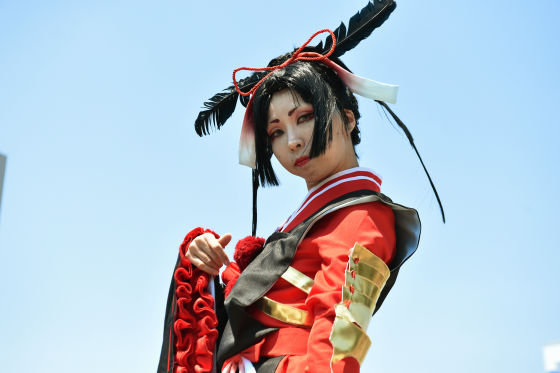 Kozo Maru is also a standing figure.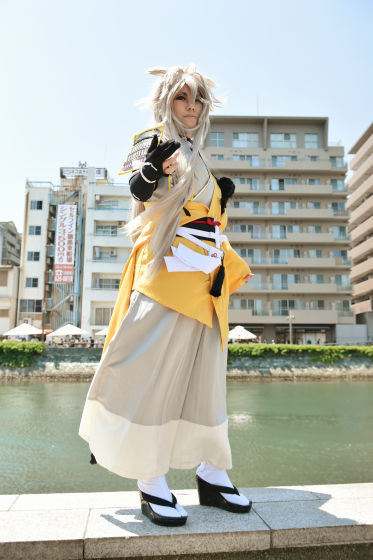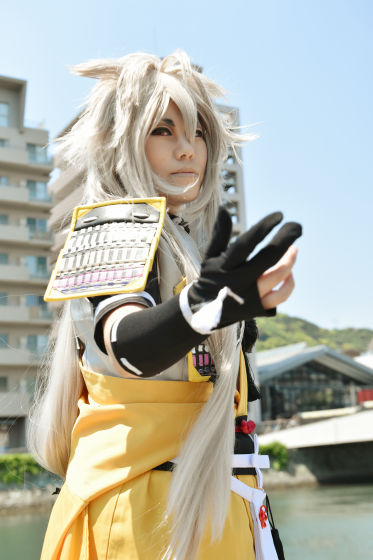 There were other swords swing dance. Misu is making a mustache.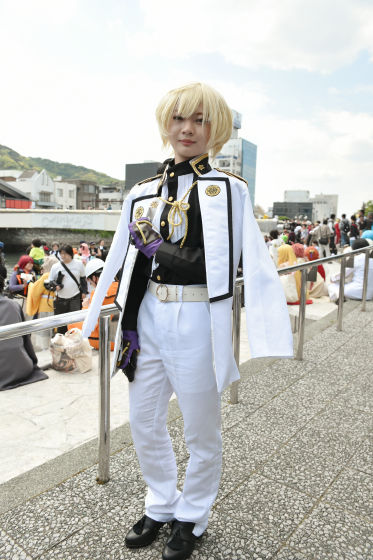 The smile is bright.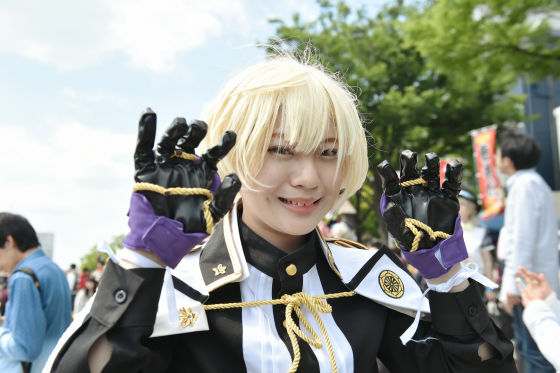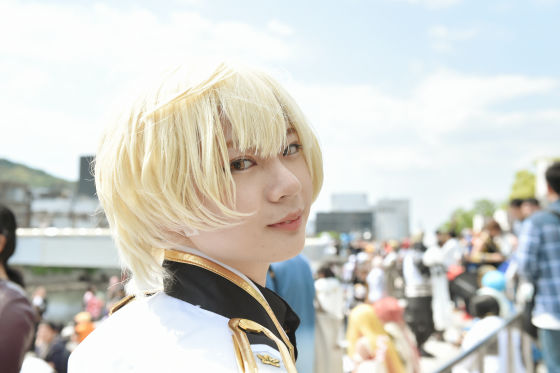 BowlMs. Tsuki, Mr. Kumagi said "Sengoku Basara"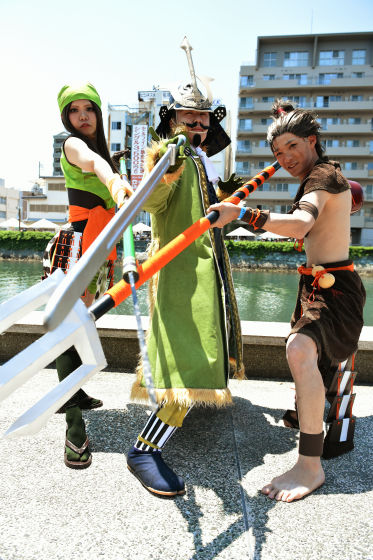 Yoshimitsu Mikami is Tsuki.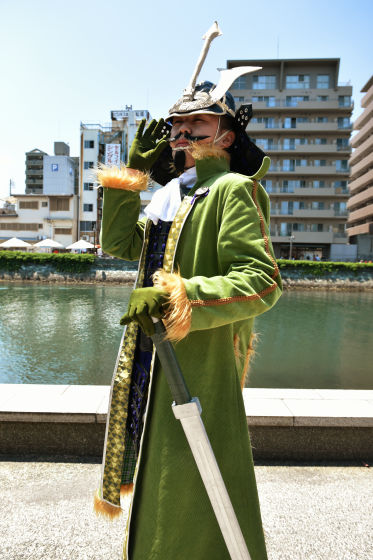 I brought a cup from nowhere.



Mr. Komushi is Maeda Toshiya.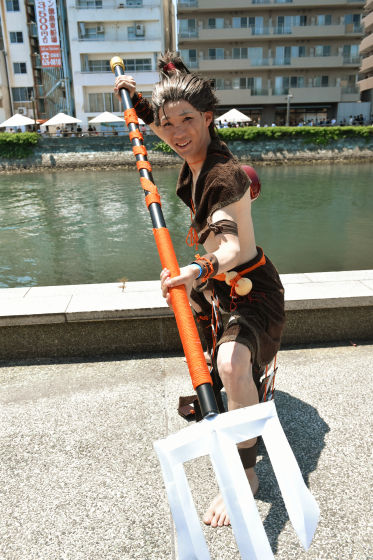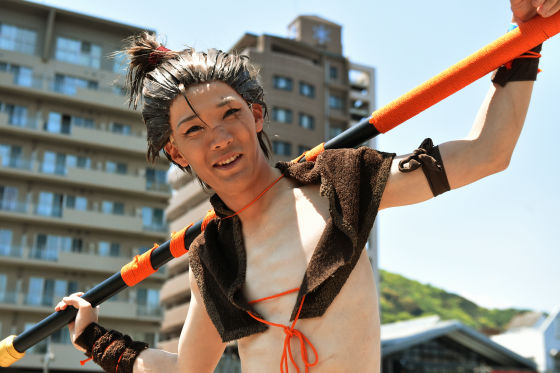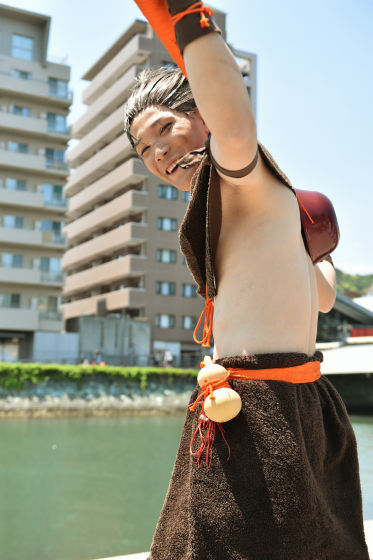 Cool & beautiful pine, Soba-san.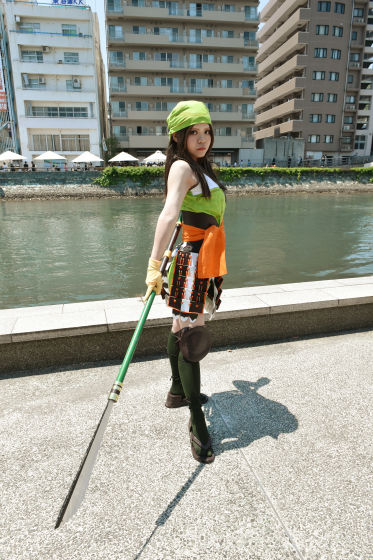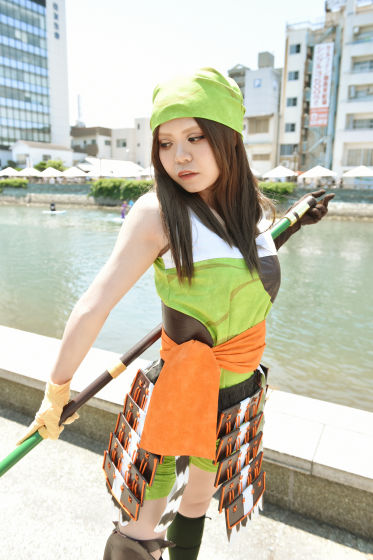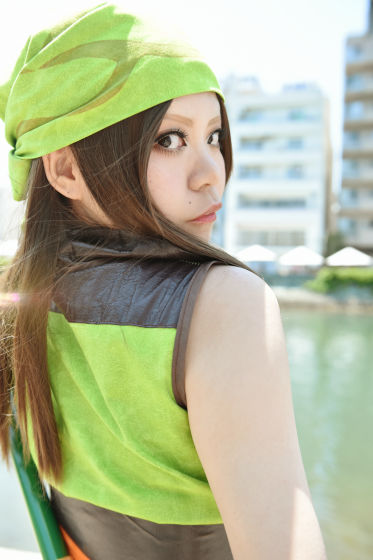 While walking hard, I caught a deck brush, I love cute hatachaKiki's Delivery Service"Discovered the kiki of. Jiji is also contained in the bag.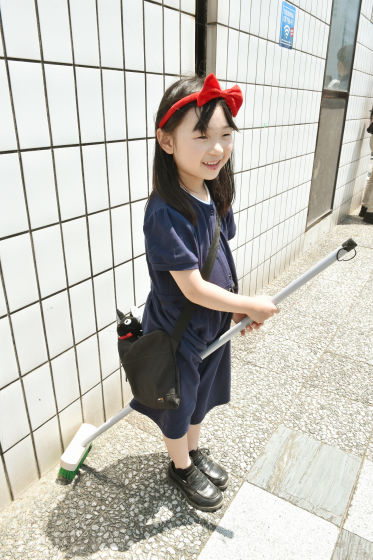 Saku chan dressed like Kiki. The appearance of Gigi and Nakayoshi.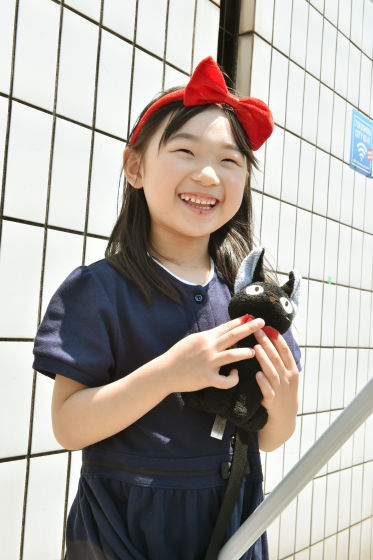 In the Poppo Street shopping street in front of the station, I tried to move by saying that one of the places where the cosplayer is .......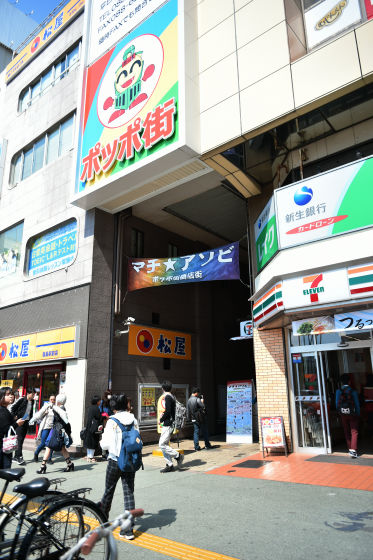 ... ... but, more than Shinmachi board walk and Shinmachi river water park, in the shopping district, a very strange atmosphere is being brought out.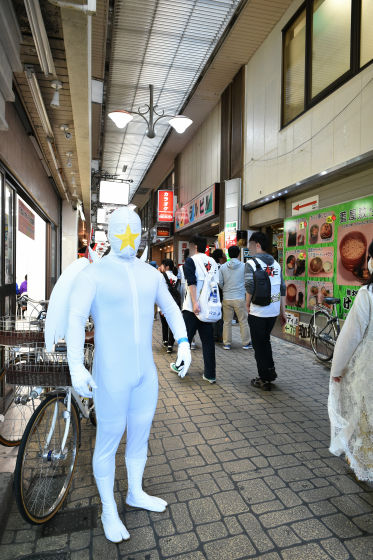 Yotsupo "KinnikumanIt has become the Pentagon of.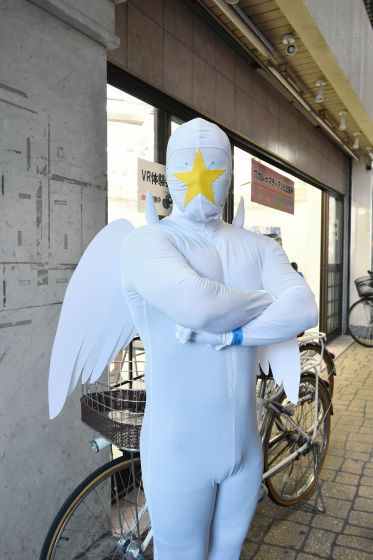 Feathers were fluctuating in the wind with fluctuations.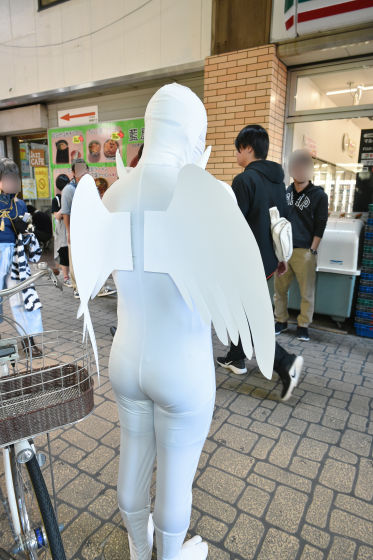 "PLEASE GOOD LUCK!" And the Pentagon got an ale. It is very refreshing.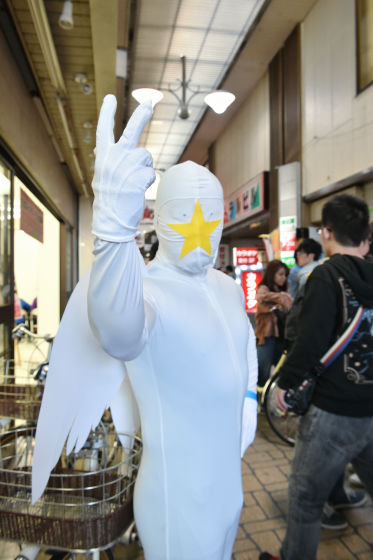 "Dragon Quest 1"I dressed as a dragon of KingSkincareMr.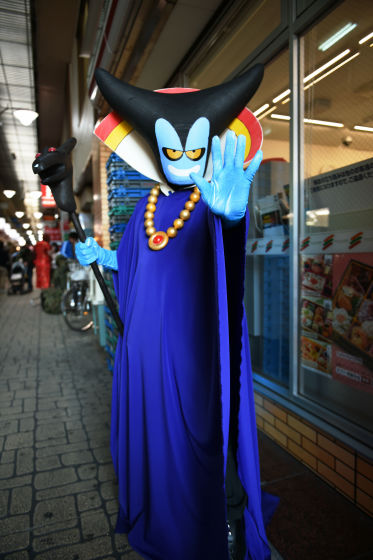 It is a bad face.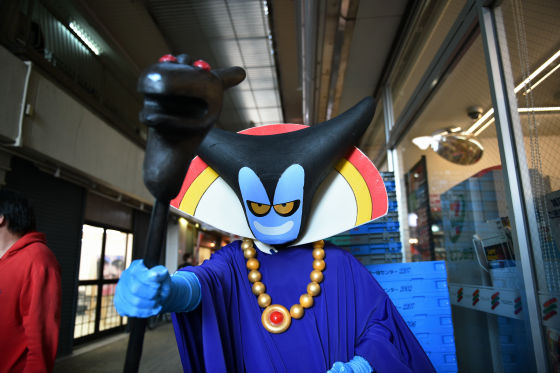 All the sticks etc are handmade ......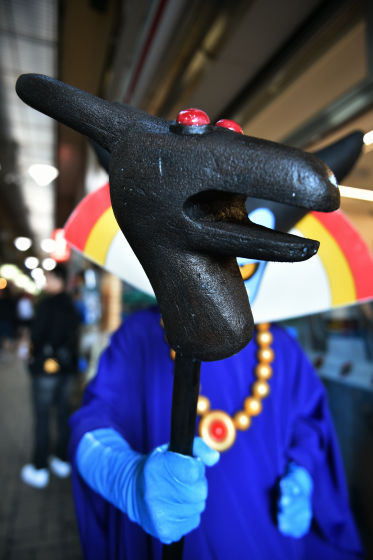 I heard that the necklace uses 100 ping pong balls. It is an idea that will become unexpectedly "I see!"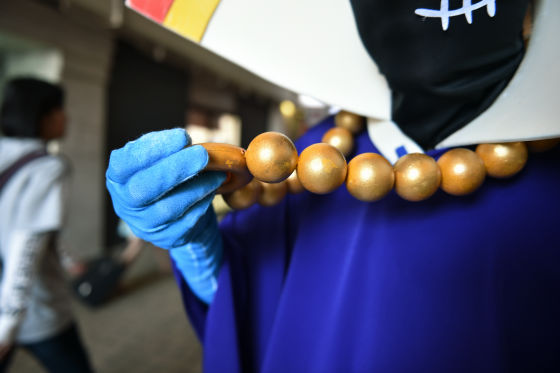 "Jewelry country"As for that, it is a neutral atmosphere that you do not know at a glance whether it is a man or a woman. It is a standing figure that reproduced the unique curve of manga.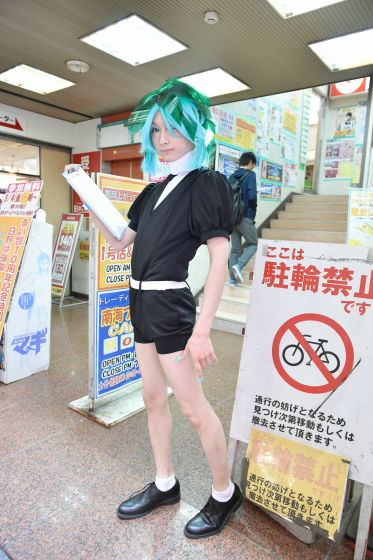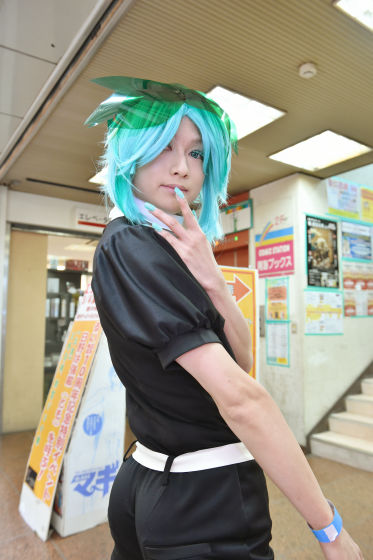 The binder at hand is pure white.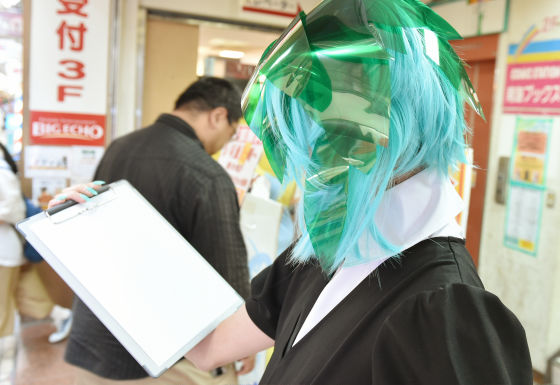 When returning to Shinmachi River Shimbashi Park & ​​Shinkumichi board walk again "Spiderman& &Movie Dead PoolWe encounter the combination of ".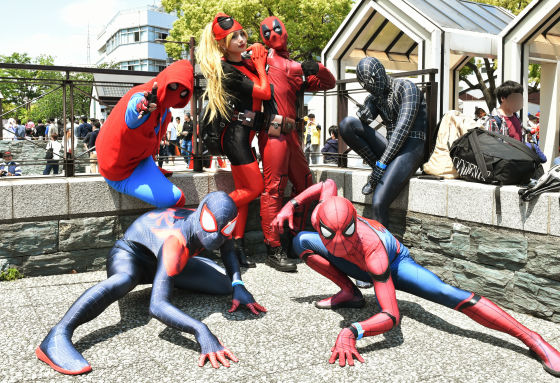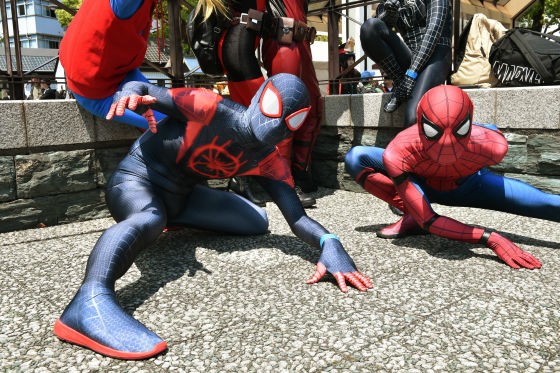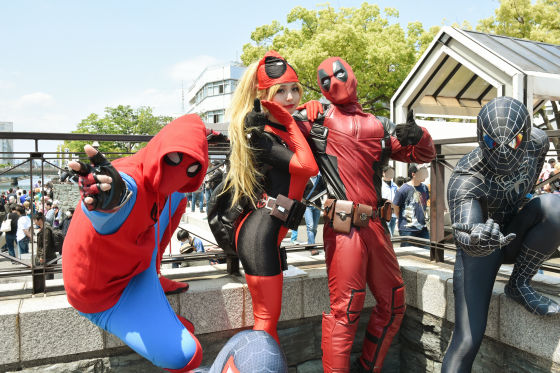 Sexy Lady Dead Pool02Mr.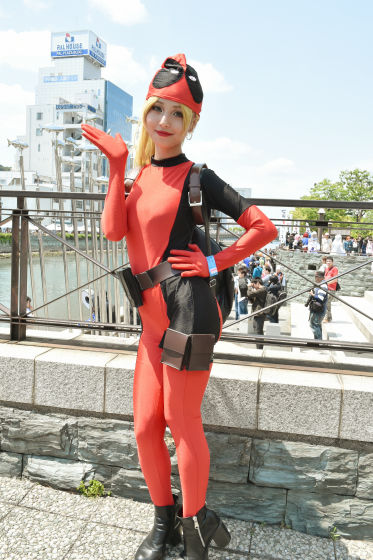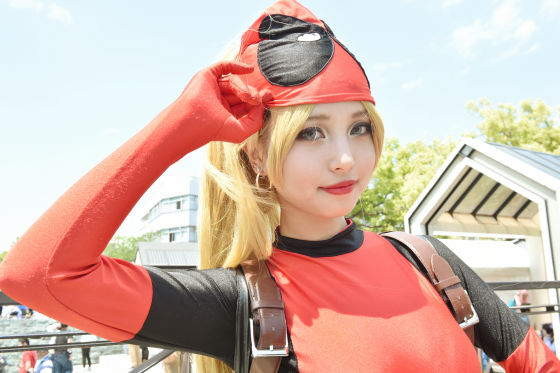 I caressed the cheers of "Cute !!!" from the surrounding deadpool.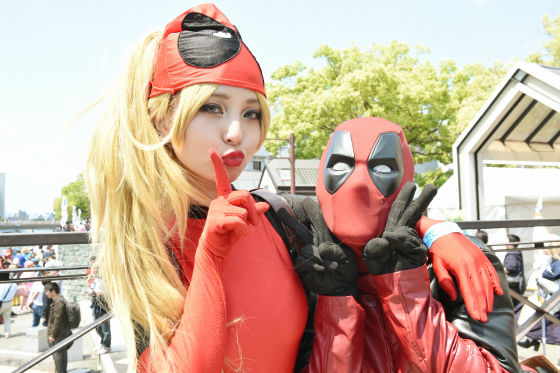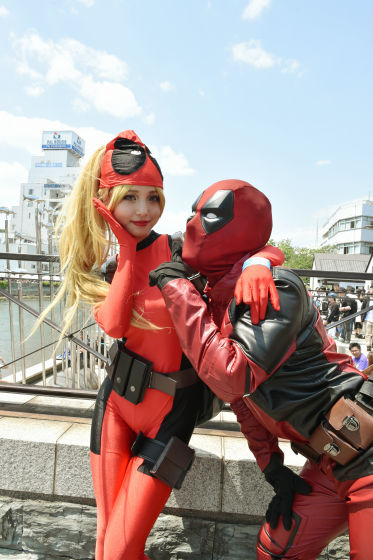 Lovely WArareThere was also. Kyan and Rushie.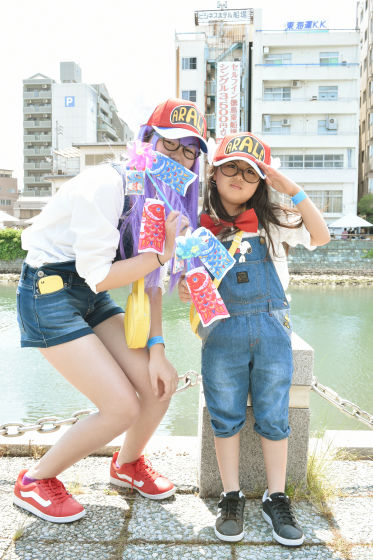 Heart mark by two people.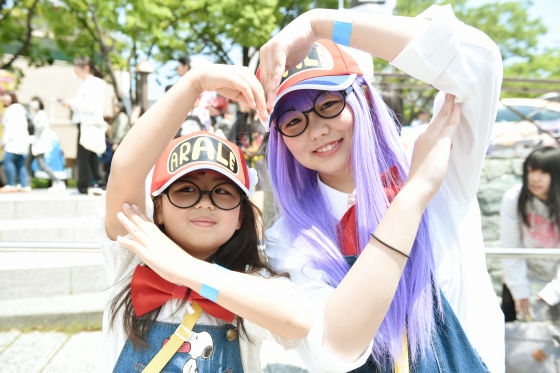 Somehow aggressive "The King of Fighters"Guise and Clark.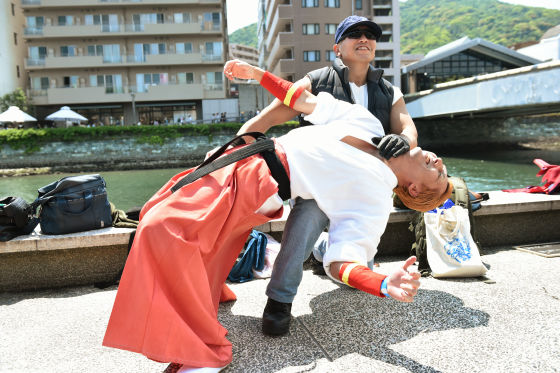 Geese isEasiness, ClarkClark brotherMr. is.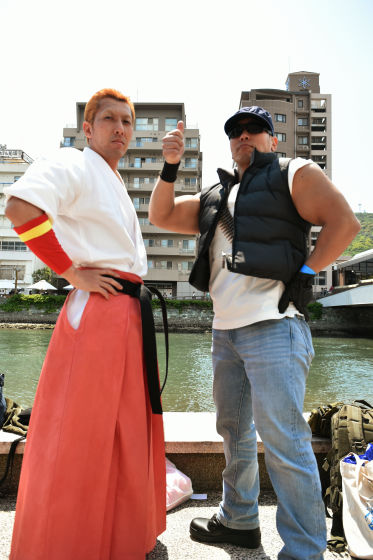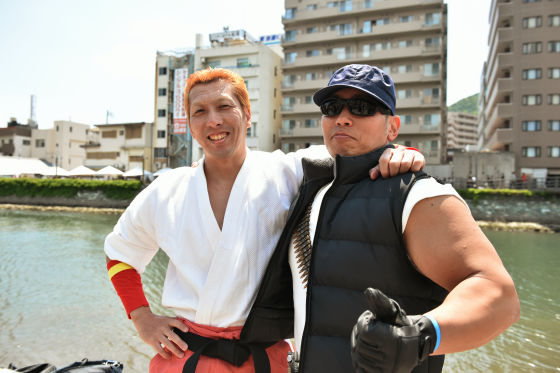 When I think that the refreshing wind ... ... from where, I will chat with each other "Card Captor SakuraOdaida Tomoyo and Kinomoto Sakura.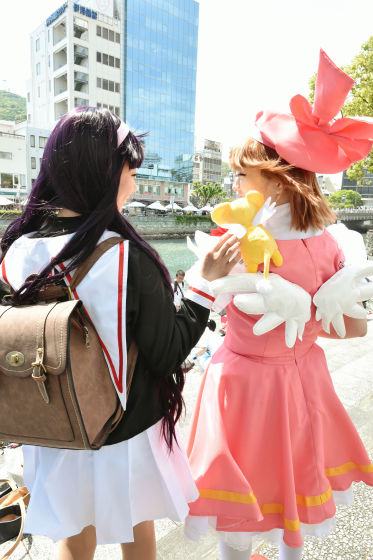 Sakura who speaks ... ...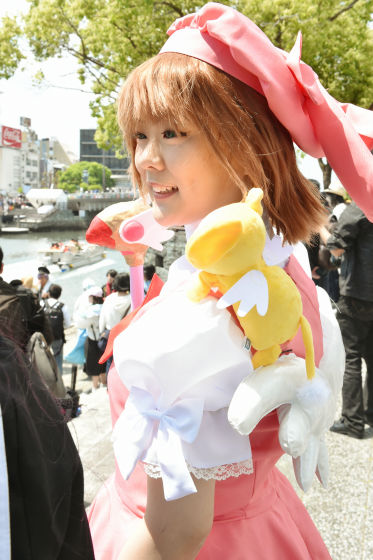 Mr. Tomoyo who checks the movie taken firmly.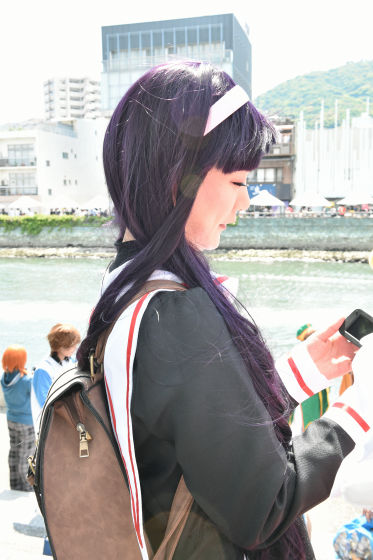 People insideAikoWithWaikikiMr. is.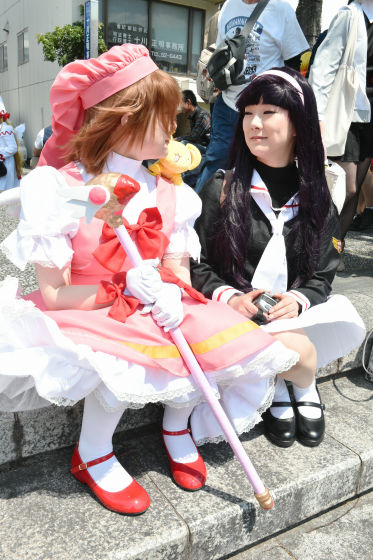 To Sakura who decides the pose ......



It was Tomoyo who turns the camera.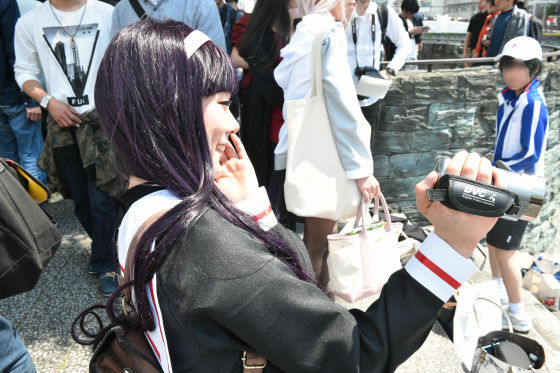 A recitalThinks "Bakemonogatari"Black Hanekawa.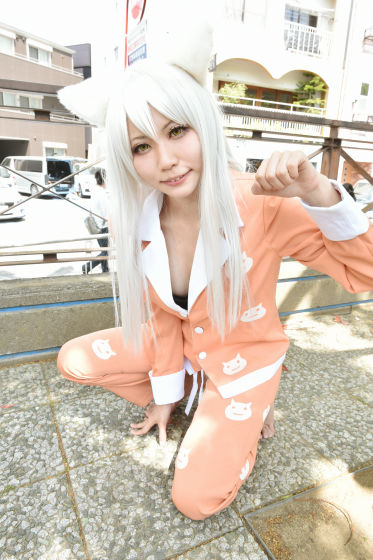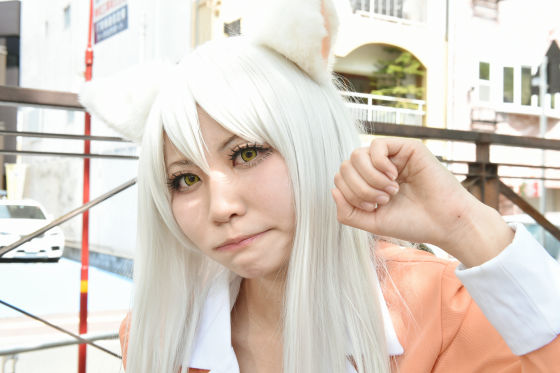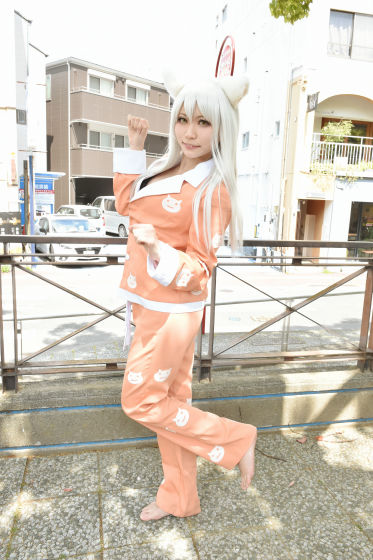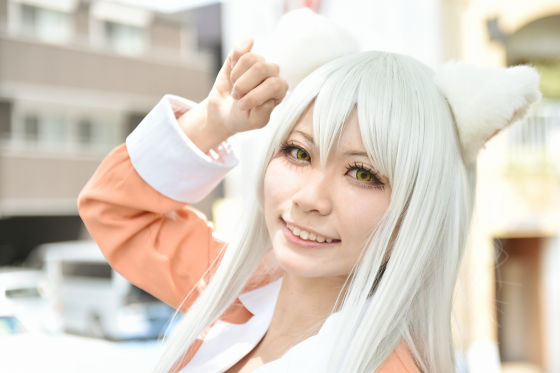 Melancholy.Thinks "Mononoke'S drug sales.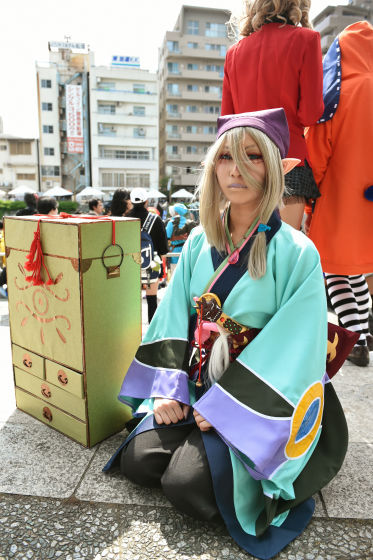 Standing appearance is also Ya.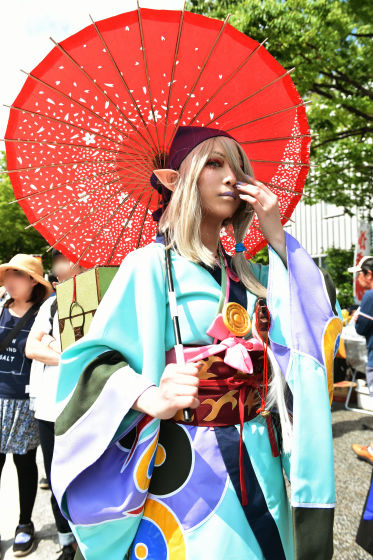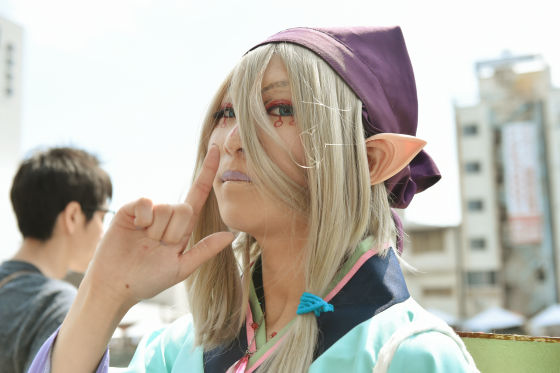 What surprised me is how handmade this medicine box is. I heard that it was made by combining 100 equal boards, and when I pulled out the drawer, I had plenty of snacks.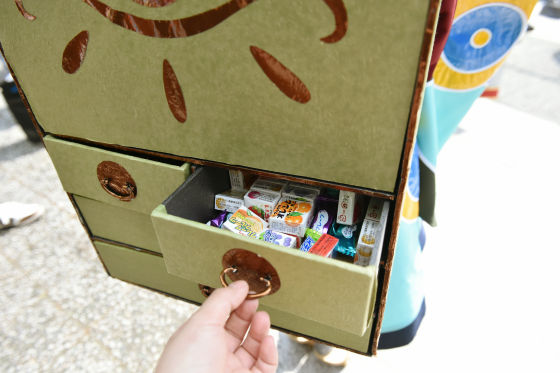 Also, as I was walking in the afternoon, I was transcending Miruko, who was excellent in the morning, to Creamy Mami.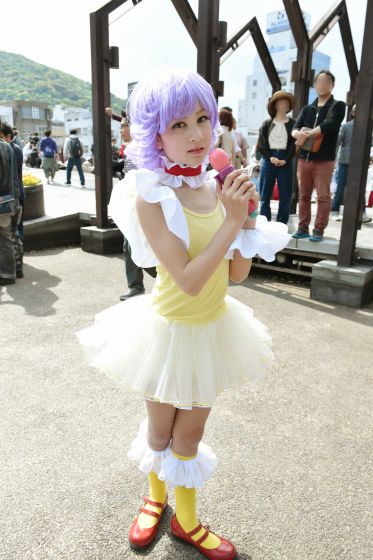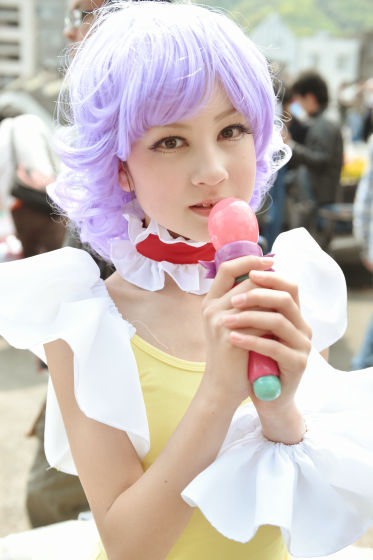 Standing idle.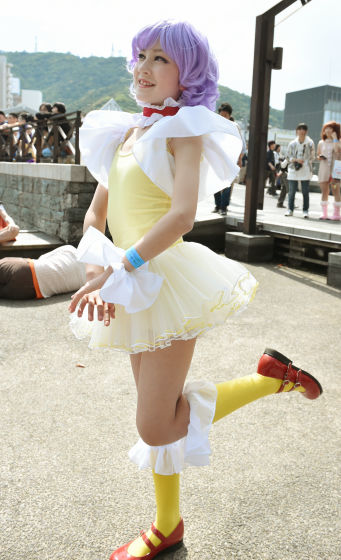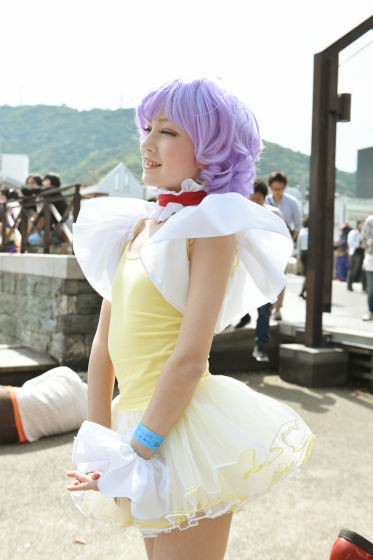 Also cute behind.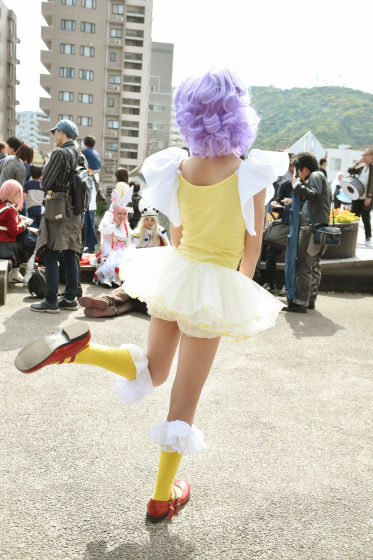 "Full Metal AlchemistRoy Mustang and Liza Hawkeye.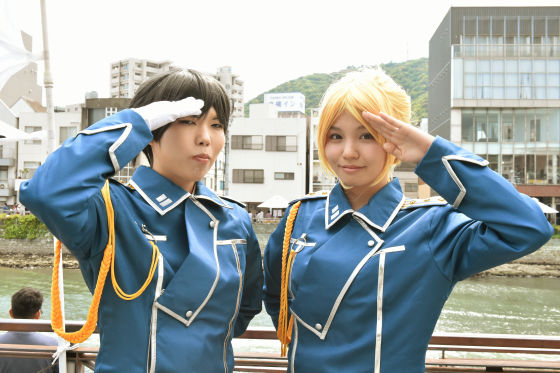 The name is a secret ...... Hawkeye's cosplayer.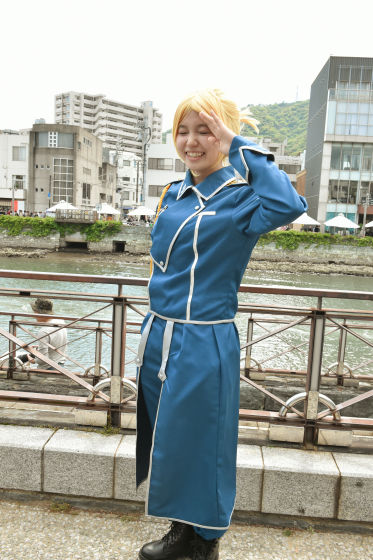 There is no gun! So I had my hands looked at guns.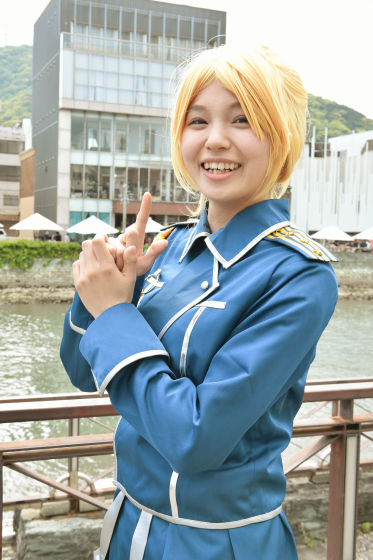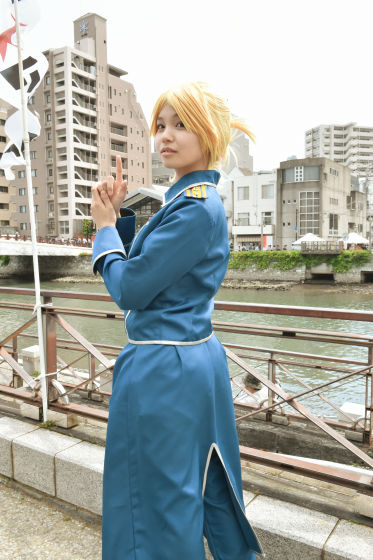 Colonel Mustang is a soldier.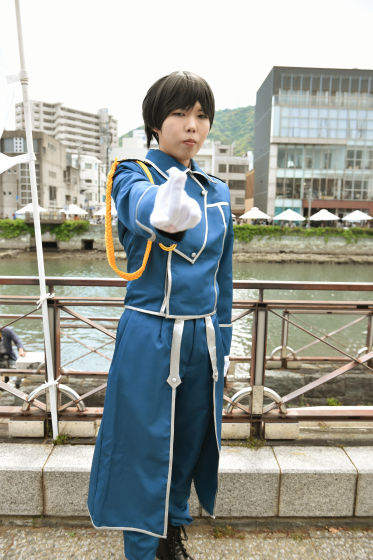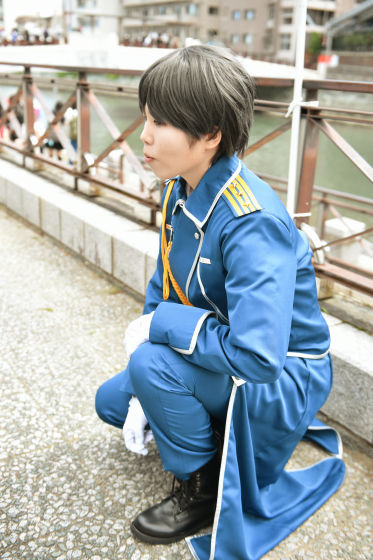 I heard a voice saying "It's HARENCHI!"To Love-Ru - Ruff - Darkness"Kinomagawa Yui, Kinomi-san.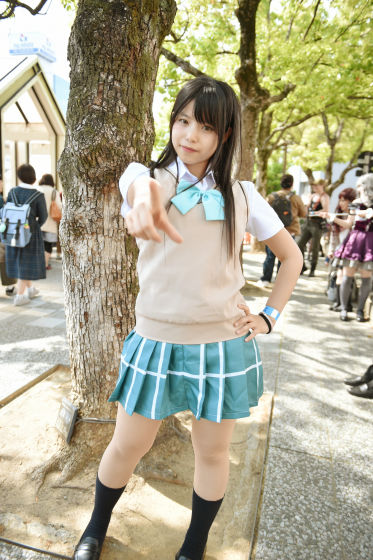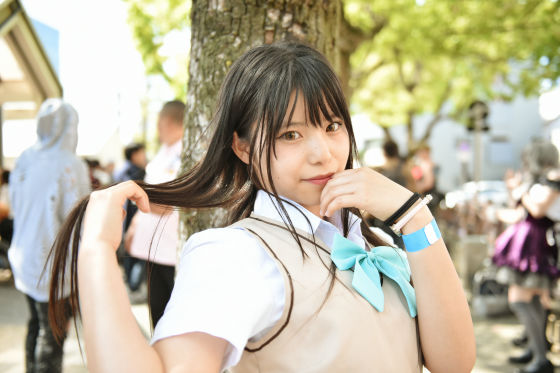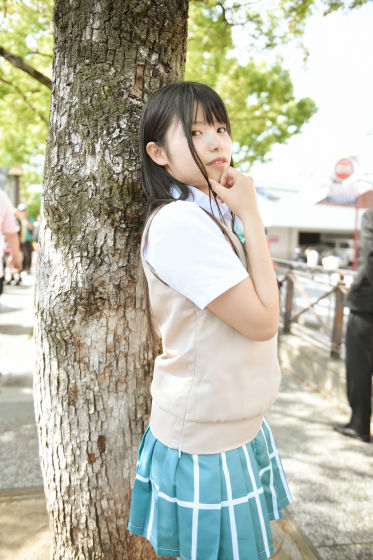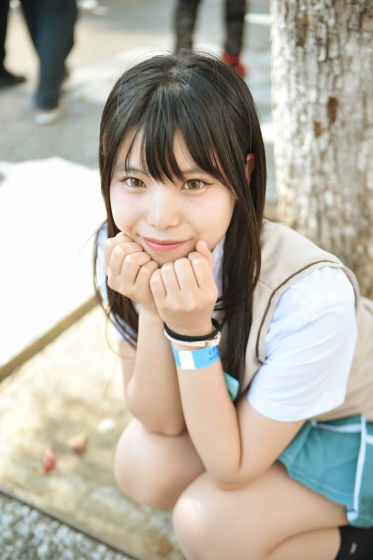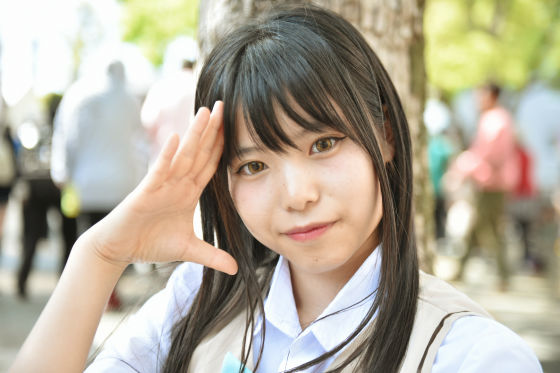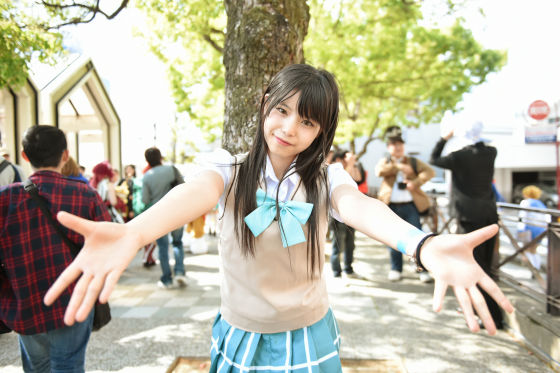 The smile was also cute.