SNS 'irori' review where you can post pictures of pretty girls quickly and you can also exchange comments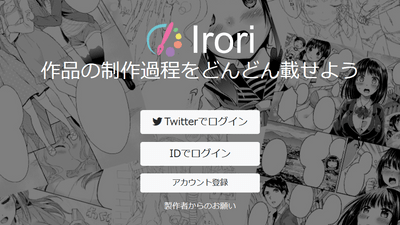 Twitter is very important as a tool for communication and advertising purposes in creating creative activities such as illustrations and manga. However, in March 2019 Twitter changed the
terms
and
conditions
to 'prohibit sexual exploitation of all children', and as a result, the account of the illustrator who draws illustrations and manga with the motif of a girl under the age of 18 as a motif is frozen. There is a possibility of The service '
Irori
', developed and operated by the cartoonist
Milk
Minsan
and
Sakuragori
Hotori
, allows you to freely post pictures on a timeline independent of Twitter, while linking with your Twitter account.
Irori
https://irori.app/
Since Lori writers can not put pictures on Twitter any more, I tried to create a site that I could interact with comments by putting bangs on the manga production process for Lori writers. The name is 'Irori'. If you want to use it → https://t.co/pg56IOr0VW pic.twitter.com/Y1dAzi6DHY

— For milk only @ image loading (@ gyuunyuunomio7) June 22, 2019


It looks like this when you visit Irori . Click 'Login on Twitter' while logged in to Twitter. In addition, even if you do not have a Twitter account, you can use it by registering with your email address.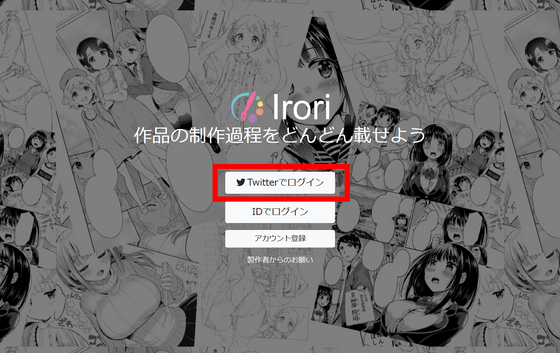 You will be asked for permission to use your account, so click on 'Certify linked apps'. There is a permission to 'perform profile' and 'tweet', but as soon as you post the picture to Irori, tweet is not automatically performed, so 'unintended tweet' is performed. It looks like nothing.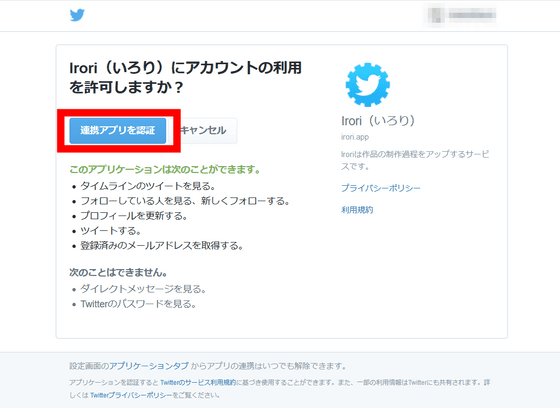 Select the settings for inappropriate images such as adult. Click OK as it is.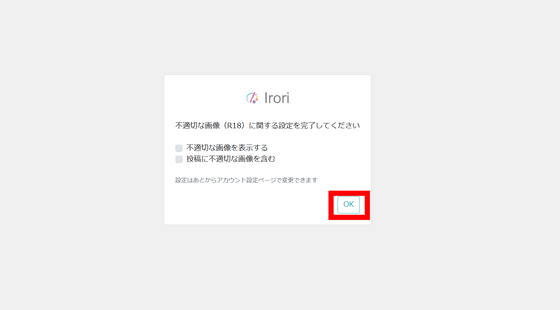 I feel like this when I log in. My page address is 'http://irori.app/@ (Twitter ID)'. Click '+' in the upper right to post an image.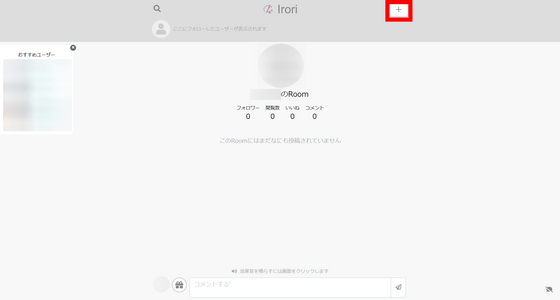 Images can be posted from 'capture from screen' and 'select image'. Click 'Select Image' this time.



If you select an image you want to post, it will be displayed in the center. You can enter a comment by clicking around the pen icon, but you can post without a comment. Click 'Post' in the lower right.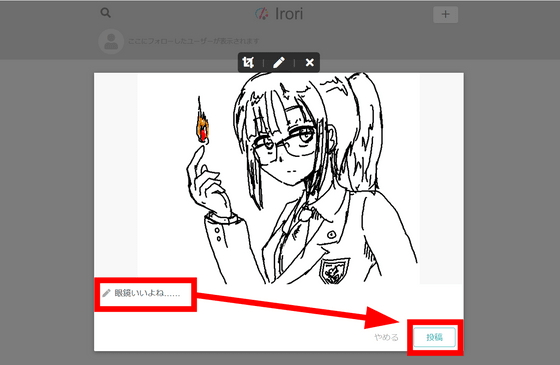 Then, it was displayed to the timeline as follows. There is no need for cumbersome tags and settings, and it is possible to post illustrations and manga in the same way as Twitter.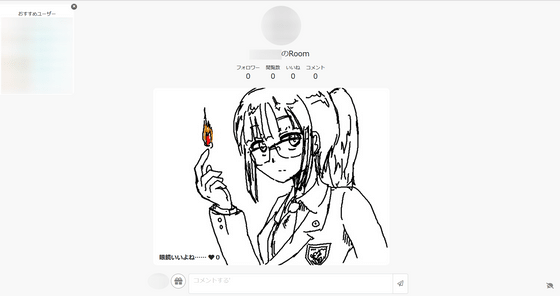 At the time of writing, 'Capture from screen' function was possible from Firefox, but it was not possible from Chrome because it was asked to install an extension that has not been published. When you click 'Capture from screen' in Firefox, a pop-up appears like the image below, so click 'Allow' after selecting the window you want to share.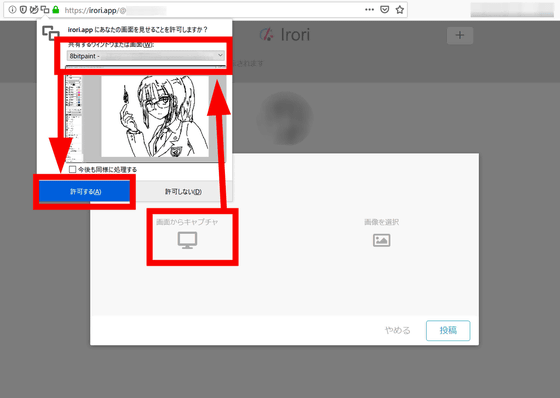 You can add a comment to the posted image. When you enter a comment in the input field at the bottom of the image and click the paper plane icon on the right ...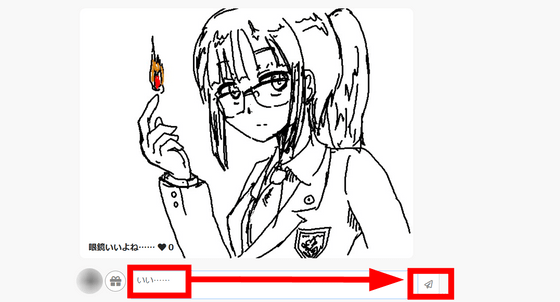 I was able to add a comment to the image. The present icon on the left of the input field is a function that can support the author of the picture, but it was not implemented yet at the time of writing.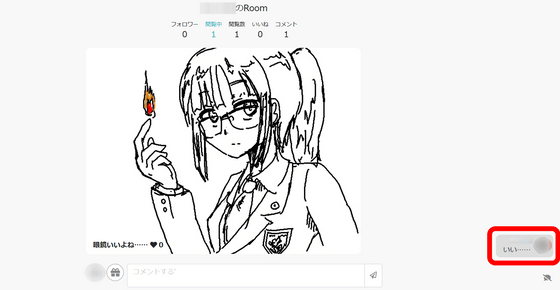 If you want to delete the posted image, click the 'x' button in the upper right of the image.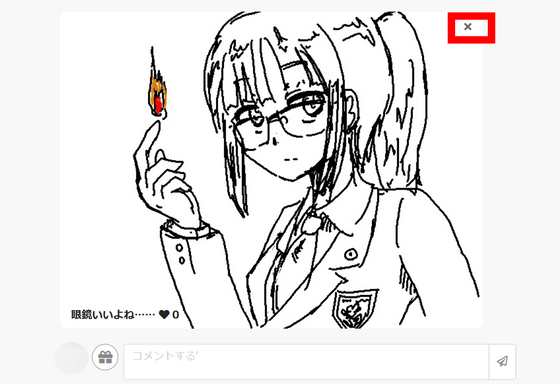 You can delete the image by clicking 'OK'.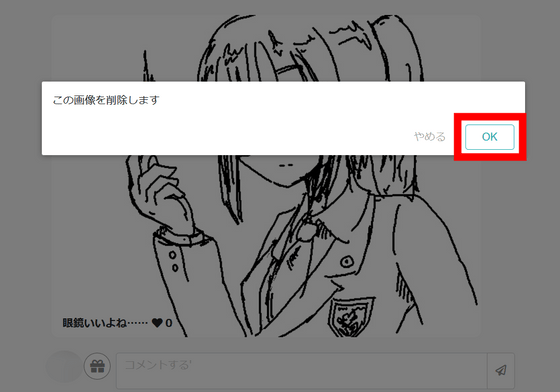 If you want to log out, click your icon on the left of the comment entry field and select Logout.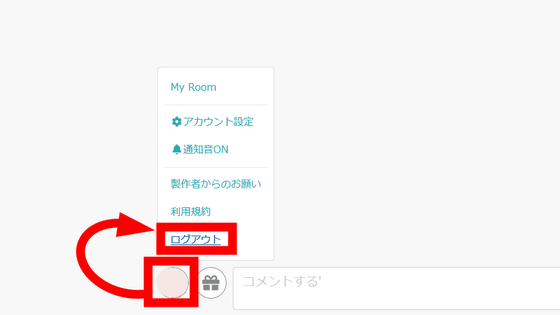 Although irori can be used in conjunction with a Twitter account, it has a timeline independent of Twitter. Therefore, it is free to keep the exchanges on Twitter by publishing illustrations and manuscripts of the manga in progress, which would make it difficult to post "Twitter may be a violation of the terms of the ......" Can create creative activities. Also, if support functions are released, you can support activities of your favorite creators without hesitation, so I hope for future implementation.

Furthermore, as described in the terms of use , posting of images that would be banned for people under the age of 18 should be made after making corrections based on adult magazines distributed to general bookstores, such as mosaic and black line processing. It is obligatory.