Google suddenly released the official image of 'Pixel 4'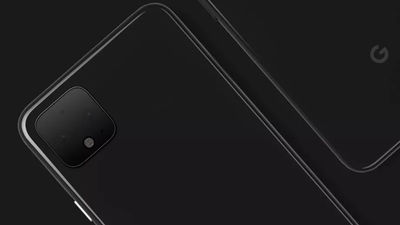 Google suddenly released the image of ' Pixel 4 ', the next flagship terminal, on the official Twitter account.

This is Google's Pixel 4-The Verge

https://www.theverge.com/2019/6/12/1861632/google-pixel-4-camera-sensor-design-official-photo
Google releases the Pixel Series, a flagship terminal, in October every year (
November in Japan
), but the information on the latest 'Pixel 4', which is expected to appear in 2019, has already been released, and the topic has been called is.
Google on the official Twitter account, 'Well, some people seem to be interested, so please take a look! Please wait until what can be done with this (Pixel 4) until it is published' Tweet with me ' We are posting a hashtag called
# Pixel4
.
Well, since there seems to be some interest, here you go! Wait 'til you see what it can do. #Pixel 4 pic.twitter.com/RnpTNZXEI1

— Made by Google (@madebygoogle) June 12, 2019


The image published by Google is a copy of the back of Pixel 4 and clearly has a design that distinguishes it from the previous Pixel series.

The back design of Pixel 3 looks like this. It has become a two-tone color, and it is also characteristic that one camera and fingerprint recognition sensor are arranged.



However, the back of the published Pixel 4 is not two-tone, the camera module is clearly larger and the fingerprint sensor is gone. At least two or more lenses are arranged in the camera module part, and it can be seen that the sensor is embedded together with the LED flash.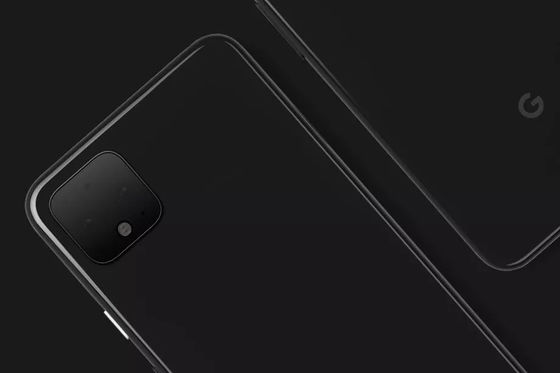 When the technology media The Verge inquired to Google, a comment from the spokesman said, 'I would like to share more information, but this is all the information that can be provided for Pixel 4' .

In the case of Pixel 3 released by Google in 2018, a
large number of
images
and
movies
have been leaked before the release, and furthermore, there has been a situation where a prototype of 'Pixel 3 XL' is left behind in Lyft's vehicle allocation service. The
Google smartphone 'Pixel 3 XL' before announcement is found as a lost item-GIGAZINE

The Verge notes that Google may have published official images to address these leaks.
So far,
Pricebaba.com Daily
has released a rendered image as a leaked image related to Pixel 4. If you look at the official image published by Google this time, you can see that it was itself.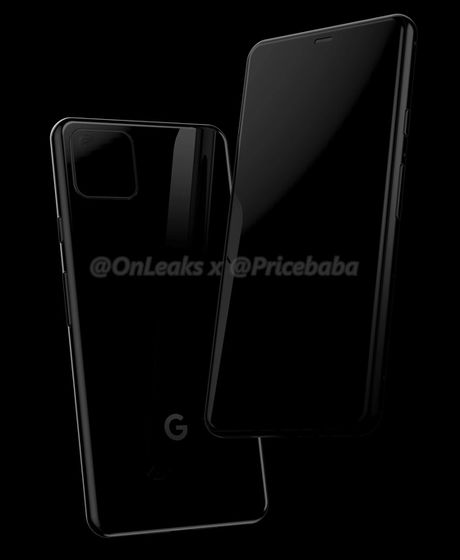 In addition, YouTube channel Unbox Therapy has introduced a mockup of Pixel 4 on its own and is introduced in the movie. In the movie, Unbox Therapy says that the larger Pixel 4 XL does not have a notch (notch at the top of the screen) and returns to a design with a bezel on the top of the conventional display, and Google Says that he plans to embed an advanced face recognition sensor.

Google Pixel 4 Leaked Model Hands On-YouTube


There is also another rumor that Pixel 4 will incorporate the technology developed by Project Soli, a project that Google is promoting to evolve gesture operations with radar chips. If this technology is installed in Pixel 4, you can see what can be done by reading the following article.

Movie that clearly shows Google's radar chip built-in gesture operation project 'Project Soli'-GIGAZINE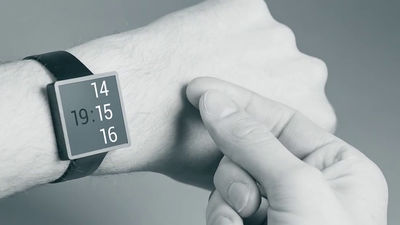 In addition, Google has announced that the next-generation Google assistant announced in Google I / O will work on Pixel 4.