Samsung mentions that the display of the folding smartphone 'Galaxy Fold' is broken by haste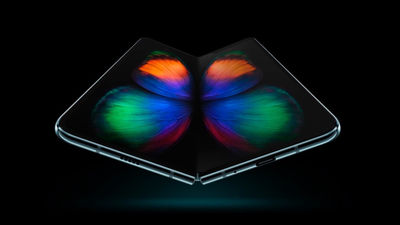 A terminal for reviewing Samsung's first foldable smartphone ' Galaxy Fold ' was distributed to media before it was released, but in a single day, reports from multiple media and reporters that 'the display was broken' were in succession The Each media reported problems to Samsung and asked for comments, but Samsung has made a statement regarding this problem.

Samsung Responds to Reviewer complaints about its Galaxy Fold phone | TechCrunch
https://techcrunch.com/2019/04/17/samsung-responds-to-reviewer-complaints-about-its-flimsy-galaxy-fold-phone/

The following article is a summary of the issues that can damage your Galaxy Fold display. It seems that there are multiple ways in which the display is broken, and in the case of 'the display has been broken because the protective sheet that should not be peeled off has been broken', the detailed cause may be unknown.

Report that the display was damaged the day when I got Samsung's first foldable smartphone 'Galaxy Fold'-GIGAZINE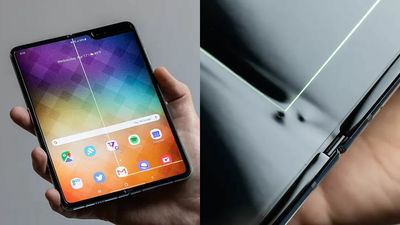 Samsung has made a statement about Galaxy Fold, which has been criticized by multiple media for 'the display is broken'. Joanne Stern, a Wall Street Journal columnist, posted the full text of the statement on Twitter.

Samsung's statement on the Galaxy Fold screen issues: pic.twitter.com/9SAQeIpoe3

— Joanna Stern (@JoannaStern) April 18, 2019


Samsung said in a statement, 'A limited number of early Galaxy Fold samples were distributed to the media for review. We received some reports on the main displays of the sample terminals we distributed. In order to determine the cause of the problem, we examine the unit that has broken down directly, claiming that only a limited number of 'sample terminals' have encountered the problem. We promise to investigate the cause of the problem.

In addition, 'Apart from this, there are reports that some reviewers have peeled off the surface layer of the display and the screen has been damaged. There is a protective layer on the surface of the main Galaxy Fold display. This is designed as part of the display structure to protect the display structure from unintended scratches etc. Therefore, this protective layer may be peeled off or another sticky one (such as a protective sheet) on the main display Bonding can cause damage, and we promise to deliver this information more clearly to our customers, 'he says,' If the protective layer on the display surface is peeled off, the display will I carefully explain that there is a case that is broken. We also promise to tell our customers that they shouldn't remove the protective layer more clearly so that the product version does not cause such damage.

In response to this statement, Recode's Walt Mossberg simply tweeted 'it's really fragile'. It is unclear if this is about Galaxy Fold or Samsung's response.

Really weak.

— Walt Mossberg (@waltmossberg) April 18, 2019


The Galaxy Fold will be released in the United States on April 26, 2019 as planned.

・ Continuing
Samsung's Galaxy Fold Continues to Post in China, Due to Display Failure Report Continues-GIGAZINE