Samsung has officially decided to postpone the release of 'broken' smartphones 'Galaxy Fold'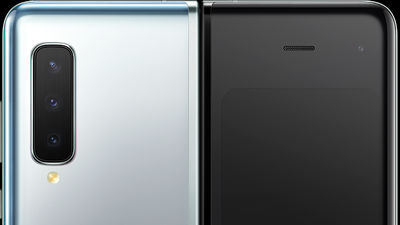 It has been announced that the launch of Samsung's first foldable smartphone, the Galaxy Fold, scheduled to be released on April 26, 2019 in the United States, has been officially postponed.

Samsung Delays Release of Galaxy Fold Smartphone-WSJ
https://www.wsj.com/articles/samsungs-galaxy-fold-smartphone-release-delayed-11555941705

Samsung officially delays the Galaxy Fold-The Verge
https://www.theverge.com/2019/4/22/18511170/samsung-galaxy-fold-delay-indefinitely-statement-screen-display-broken-issues

Samsung was distributing Galaxy Fold's review terminals in various directions for the media to post review articles for the originally scheduled April 26 launch date. Only one or two days after the media began to receive and use this review terminal, there was a series of reports that 'the display has been broken' will be the beginning of this unrest.

There are multiple types of display failures that have been reported, and there are various types, from the unknown cause to the reason that the protective sheet with 'Don't peel off' has been peeled off. It was a big topic that it was only anxious that $ 1980 (about 220,000 yen) and expensive Galaxy Fold would be easily broken.

Report that the display was damaged the day when I got Samsung's first foldable smartphone 'Galaxy Fold'-GIGAZINE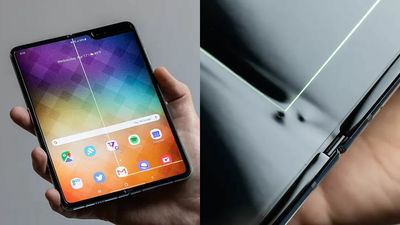 Later, Samsung promised to issue a statement to investigate the cause of the problem. However, at the time of the statement, 'a limited number of early Galaxy Fold samples were distributed to the media for review, and some reports on the main displays of the sample terminals we distributed. "It has been stressed that only a limited number of" sample terminals "have experienced problems, and at this point we are planning to be released as scheduled on April 26. It had become.

Samsung mentions that the display of folding smartphone 'Galaxy Fold' is broken by haste-GIGAZINE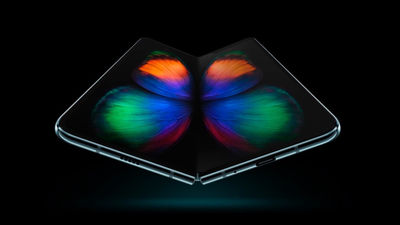 However, in China, where Galaxy Fold was scheduled to be released on April 26 as in the US, it was clear that the release event was postponed a step ahead. However, Samsung explained that the reason for the release event being postponed was 'due to the problem of the venue (which holds the release event)'.

Samsung's Galaxy Fold Continues to Post in China, Due to Display Failure Report Continues-GIGAZINE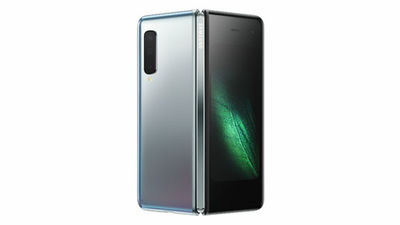 And finally, Samsung has officially announced to postpone the launch of Galaxy Fold. In a statement announcing the release postponement, Samsung 'We recently announced a whole new mobile category. This new smartphone uses multiple flexible technologies to fold, so we will use several new technologies and We use materials, and we are frustrated by the Galaxy Fold related enthusiasm, 'commented.

Furthermore, 'while many reviewers share about the vast potential of Galaxy Fold, some devices need to be further improved to ensure the best possible user experience. Shown to us that, to fully evaluate this feedback and to carry out an internal test, we will postpone the launch of Galaxy Fold, and we will announce a new launch date in the coming weeks Although it does not clearly state that 'the failure report is the reason for the delayed release', he states that 'the delayed release because there is room for improvement' and the reason for the delayed release.

In addition, 'the first thing we found by investigating the reported problems with the display is the possible failure associated with the exposed parts of the upper and lower hinges' and the causes of multiple reported display failures. Explain one. In addition, 'the substance in the terminal could affect the performance of the display,' he also notes.

As a result, Samsung is taking measures to enhance the protection of the display, and by strengthening the guidance on the handling of the display including the existing display protection sheet, the user can make the most of his Galaxy Fold. I promise to do so.