Samsung's Galaxy Fold Continues to Delay Launch in China Due to Display Failure Report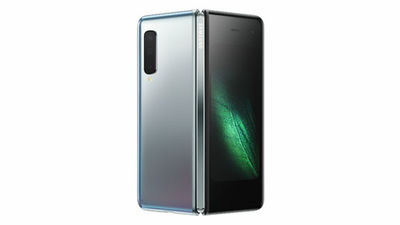 Samsung's first foldable smartphone ' Galaxy Fold ' was announced, and the terminal for review was distributed to the media at the time when it was released. There were a series of reports that the display for this review device was broken, but Samsung seems to postpone the launch of Galaxy Fold in China.

Samsung has delayed the Galaxy Fold launch in China-SamMobile
https://www.sammobile.com/2019/04/21/galaxy-fold-china-release-delayed/

Samsung has reportedly posted the Galaxy Fold's launch in China-The Verge
https://www.theverge.com/2019/4/21/18509919/samsung-reportedly-postponed-the-galaxy-folds-launch-china-shanghai-hong-kong-kong

According to SamMobile, which reports Samsung-related news, Samsung has decided to postpone the launch of Galaxy Fold in China. According to SamMobile's original information, Samsung explained that the reason for the release delay was 'due to a problem with the venue (which will hold the release event).' In addition, it seems that it will be postponed or canceled about various campaigns which were scheduled to start at the time of sale.

Richard Lai, editor-in-chief of the China branch of the overseas tech media Engadget, also reports that the launch event for Galaxy Fold, which was scheduled for Hong Kong and Shanghai, has been delayed with his Twitter account.

They were originally scheduled for this Tuesday and Wednesday, respectably. Samsung Galaxy Fold launch events in Hong Kong and Shanghai have been posted.

— Richard Lai (@richardlai) April 21, 2019


'The Verge of foreign media reports' This report is reported after a series of reports that the review terminal has been broken in just a few days of usage, such as a broken hinge or screen, or a protective sheet being accidentally removed from the display. (It has been postponed in China), 'he says, and it seems that the real reason for the postponement of sales is probably due to the damage of the acclaimed display.

Report that the display was damaged the day when I got Samsung's first foldable smartphone 'Galaxy Fold'-GIGAZINE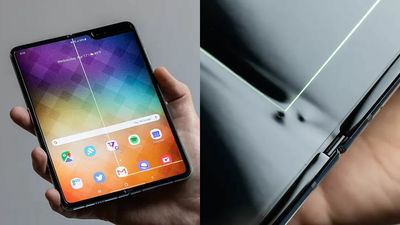 In addition, Samsung has issued an official statement in response to a report that 'the display of Galaxy Fold has been broken' within a few days of use, and only a limited number of 'sample terminals have encountered problems. Claims to be 'only'. In addition, we promise to investigate the cause of the problem. You can find out what the Samsung statement was like by checking the following articles:

Samsung mentions that the display of folding smartphone 'Galaxy Fold' is broken by haste-GIGAZINE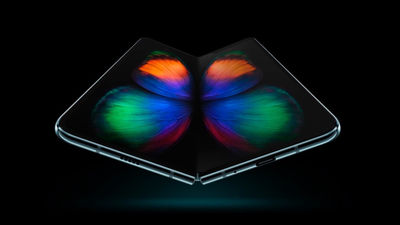 Samsung's first foldable smartphone Galaxy Fold, which was scheduled to be released for $ 1980 (about 220,000 yen), is unknown at the time of writing about the release date in Japan. However, according to the DJ · Mr. call to serve as CEO in the mobile division of Samsung, 'end of the year that you want to put into (2019) (the Samsung side) hope you have a' thing with you.

・ Continuing
Samsung's Galaxy Fold Continues to Post in China, Due to Display Failure Report Continues-GIGAZINE