I tried to eat 'Black Thunder Pretty Style Chocolate Mint' which can enjoy the sweetness and freshness well-balanced with mint in black sander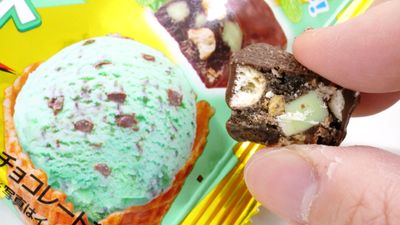 On April 15th, 2019, ' Black Thunder Pretty Style Chocolate Mint ' has appeared in Yuraku confectionery ' Black Thunder ' series, where the refreshing smell of mint and the light texture of corn flakes can be balancedly tasted. I actually ate how much 'mint' it was.

Black Thunder Pretty Style Chocolate Mint-Product Lineup-Product Information | Yuraku Confectionery

https://www.yurakuseika.co.jp/lineup/product_48.html
'Black Thunder Pretty Style Chocolate Mint' is a package in which grains are painted to make a chocolate chip image based on mint green.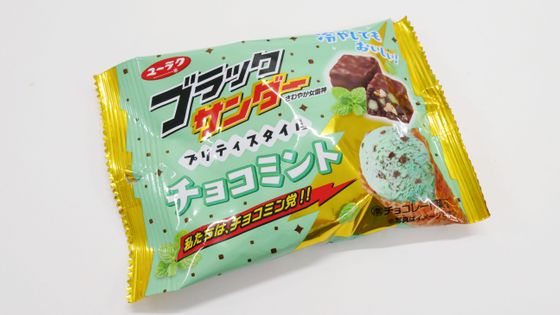 Along with the phrase 'We are the Chocomin Party !!', the lightning and chocolate mint ice cream motifs of the Black Thunder are decorated. Pretty Style Chocolate Mint has had a strong response from the Chocomin Party when it
first appeared
in
2018,
leading to its re-appearance.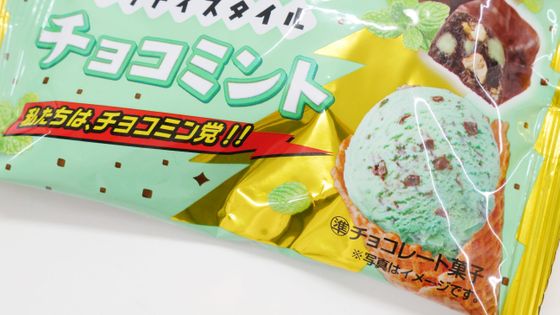 If you check the raw materials, in addition to quasi-chocolate (sugar, vegetable oil, whole milk powder, cocoa powder, skimmed milk powder, cocoa mass, cocoa butter, sodium chloride), cocoa cookies and other raw materials like black sander, mint chocolate chips and corn flakes It was included.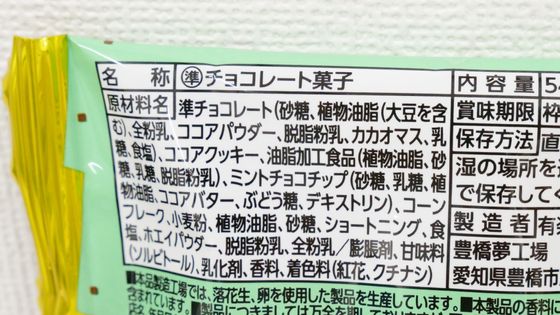 The content is 54g in one bag and the calorie is 292kcal.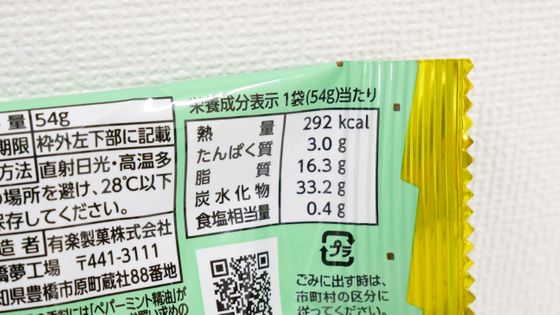 When I opened it and took out the contents, nine bite size chocolates were included.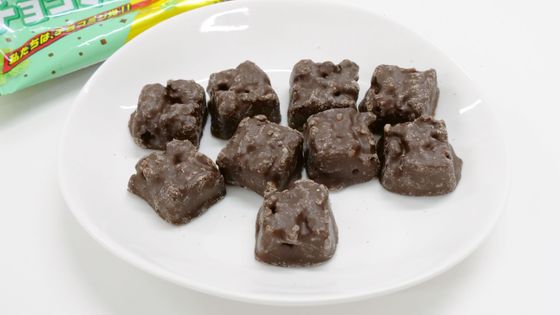 When I try to eat it, along with the texture of the black sander, the mint flavor spreads in my mouth and the cool smell goes out of my nose. Nevertheless, since the mint's coolness itself was not strong, the chocolate's inherent sweetness was strengthened as we went on eating, and in the end we were able to enjoy a balanced balance of the mint's cool aroma and the chocolate's sweetness.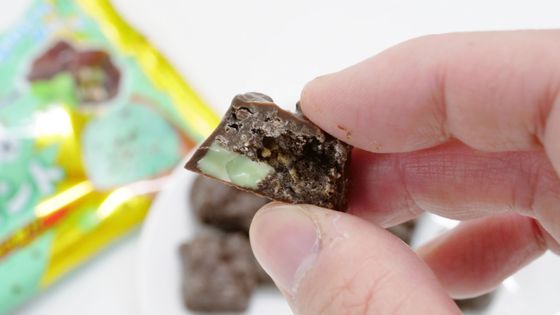 In addition, the 2019 edition of the Black Thunder Pretty Style Chocolate Mint is said to be able to enjoy a more refreshing feeling by cooling it in the refrigerator.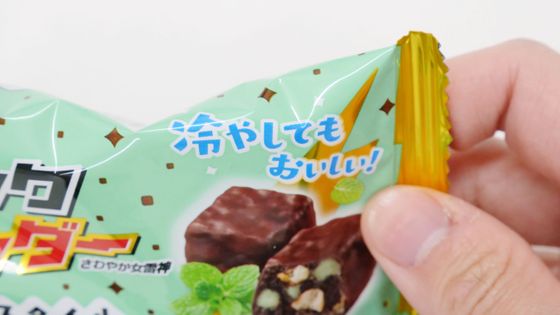 I actually try to cool in the refrigerator.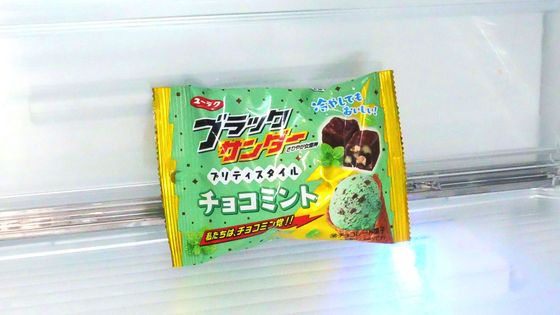 When I tried eating it, chilling enhanced the texture of the chocolate, but I did not feel any change in taste.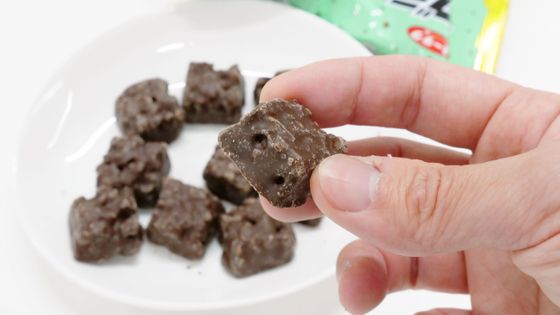 'Black Thunder Pretty Style Chocolate Mint' can be purchased at convenience stores nationwide from April 15, 2019 for a reference price of 100 yen.