I tried a pair of "Black Thunder Pretty Style Chocolate Mint" which feels a refreshing taste with mint in Black Thunder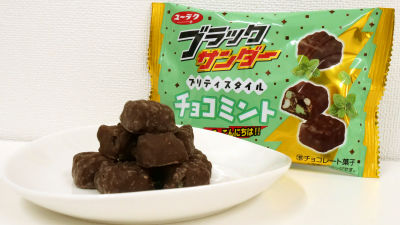 From Tuesday, April 24, 2018, the combination of chocolate and biscuit will become addictive "Black Thunder"Series"Black Thunder Pretty Style Chocolate Mint"Will appear. Since the actual item reached the editorial department before release, I tried to eat actually what kind of "black thunder god" that the scent of mint plus was to entertain.

Yuraku Cookery Co., Ltd.
http://www.yurakuseika.co.jp/

Black Thunder Pretty Style Chocolate mint's package is designed with golden lightning accentuated in green of pastel colors that imagined mint.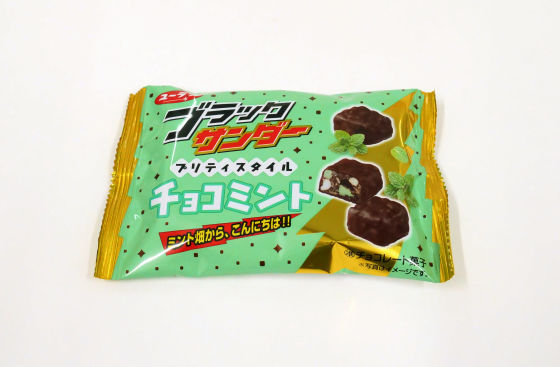 Compared to the usual "Black Thunder" package, the horizontal length is slightly longer than Black Thunder, and the vertical length is about the same size as the long side of Black Thunder.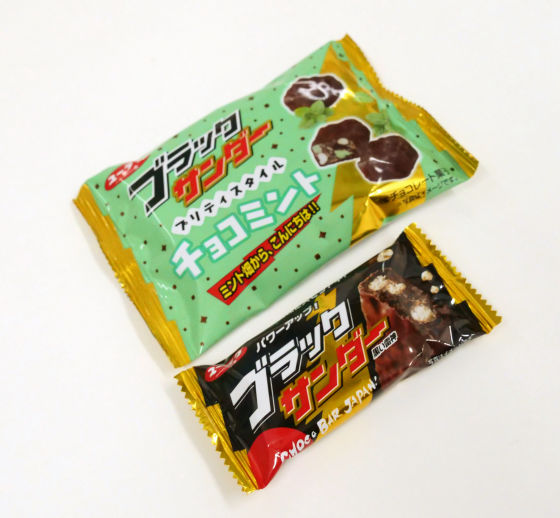 Top of raw materials are "semi-chocolate", "cocoa cookie", "oil processed food", and basically it is not different from regular black sander. However, Black Thunder Pretty Style Chocolate Mint contains "Mint Chocolate Chip" to add mint flavor.



The calorie per bag is 290 kcal.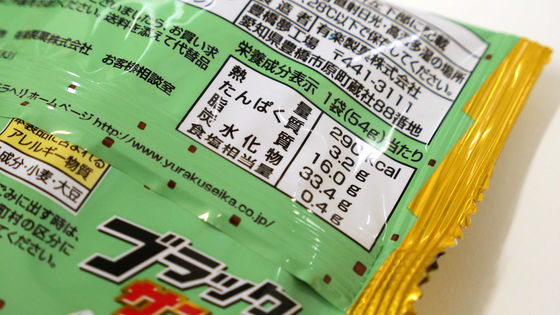 Take it out of the bag and put it in the bottle, it contained 10 pieces.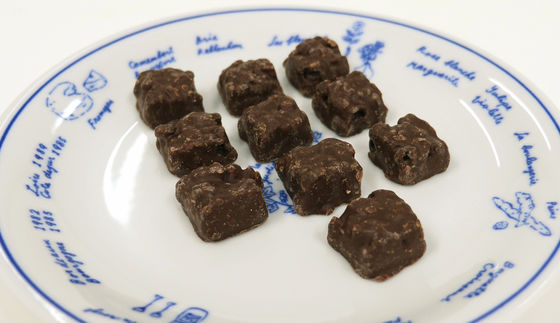 Take one out of the bottle and compare it with the usual black sander on the left, the black sander pretty style chocolate mint on the right is about 1/3 of a bite size, easy to eat. The color of the surface, the black sander pretty style right chocolate mint is darker impression.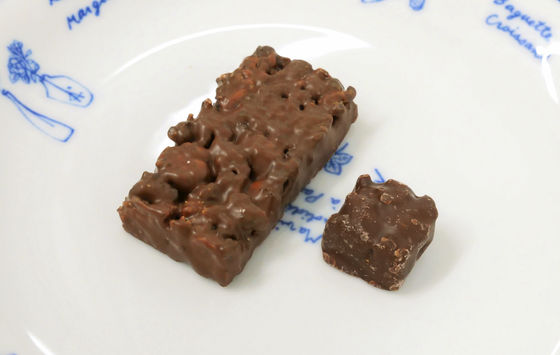 Actually eating, you can feel the slightly discreet mint scent with black sander's crispy texture and chocolate flavor intact. The refreshing feeling of mint is not so strong, and the flavor of chocolate peculiar to Black Thunder, the fresh fragrance of mint elegantly colors. Where other editorial staff ate, the opinion that "the taste of mint does not get in the way and it mixes with black sander" and the opinion "I thought that you feel a mint feeling, but unexpectedly understated," imagined from the word of mint There was an opinion that I felt unexpected that I did not feel a strong cooling sensation to do.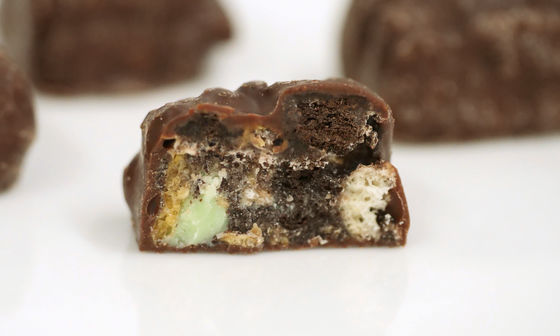 When you want to refresh a little bit with a snack at 3 o'clock, it is ant to eat "Black Thunder Pretty Style Chocolate Mint" that you can feel the smell of elegant mint.

"Black Thunder Pretty Style Chocolate Mint" is 108 yen including tax, since April 24, 2018 (Tue) it is scheduled to sell in limited quantity at Family Mart · Circle K · Sunkus nationwide, so people who are interested are early I recommend you to purchase it.