'Find out the company that can not make full use of your power, and come to my house' GIGAZINE has started recruiting and recruiting, so it is a common Q & A summary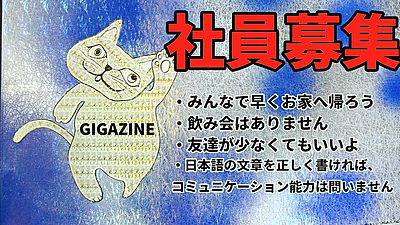 It became clear that GIGAZINE started recruiting and recruitment for almost all departments. The application form is at the bottom of this page.

Before that the Q & A summary will be read from the following.

◆ Contents・ Let's go home together early ・ There is no drinking party ・ There may be few friends ・ If you write Japanese sentences correctly, communication ability does not matter

▼ Let's go home together early



Q: It's quite an extreme catchphrase, but again, what do you mean by saying, "I'm going to find a company that can not make full use of your power"

A: To put it simply, it means "I will make full use of your ability." It's not that black is not meant to fight 24 hours a day, even if it is fully demonstrated. From 9:00 to 18:00, except for the one-hour break, I work exactly 8 hours in any case, and all the other times are free time like human beings, so let's live and cherish my life, about it. In the case of GIGAZINE, we work for eight hours as we said on weekdays, and it is closed on weekends and holidays. Also, of course, there are paid holidays, and it is safe to work at home on the day that you have to receive a package that can not fit in the delivery box today.

Q: Even on holidays such as Saturdays, Sundays, and holidays, there may be articles on coverage etc., but are there any contradictions with what you are saying now?

A: There are certainly cases where you have to create an article, even on weekends and holidays, for the convenience of the event. However, since there is a "transfer holiday", the whole weekday will always be off on the latest weekday. Also, apart from transfer holidays and paid holidays, summer holidays occur separately during the summer season, and there are also year-end holidays in the same way in the New Year holidays. Having a good rest and getting fit and getting rid of the backlash makes it possible for you to do your normal work well and comfortably.

▼ There is no drinking party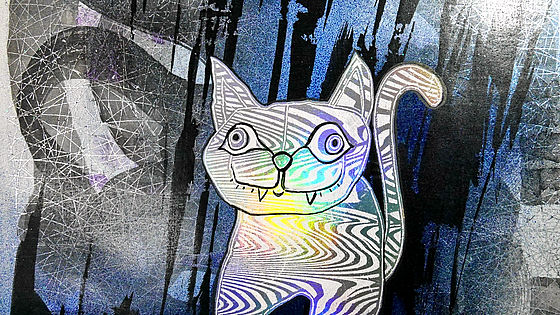 Q: If it's about working in a company, isn't it all that you need to get in touch with your company?

A: That's not true. If you say without fear of misunderstanding, there is no need for anything that means "meaningless contacts". For example, GIGAZINE doesn't have a "drinking party", but that's why nothing has happened. That doesn't mean that we do not deny all personal relationships, and you should immediately consult in-house if you have trouble. Because the greatest merit of the company is "doing something we can not do it alone", not only combining things that are good at each person, but also problems that can not be solved by one person, As the proverb says, everyone can get the answer if they share it.

Q: I don't think newcomers who have just joined the company will be useful for other employees ......

A: GIGAZINE records various things in an in- house wiki, and makes it manual and shares it with all employees. And, in order to improve as the current situation changes little by little, what we do not know is important. For the first time ever, I have never been able to come to GIGAZINE and everything can be perfect from the beginning. Even if you read the in-house wiki, it may be "?" But that's good. That's fine. Newcomers are useful for everyone only because they know what they do not know. The new findings so obtained will be immediately described in the company wiki, and will be useful for newcomers coming into the next. So that's fine.

▼ There may be few friends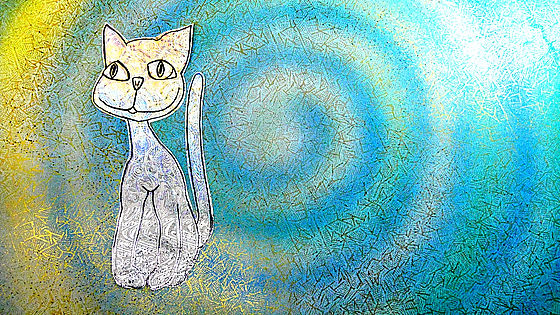 Q: No matter how much work you can do, it is an organization because it is a company, and organizations are people with multiple people, so people in a company should have a minimum human relationship. If so, having few friends is not good because it is difficult to communicate, so it is not a disadvantage.

A: It may be advantageous to have many friends and many acquaintances. However, no matter how many friends seem to be there, whether they will be helpful and helpful when they are in trouble, or will they help if they can not help them It is important. So it doesn't matter at all if there are a large number of friends. This is the same with GIGAZINE. Even if you have an extreme story and zero friends, you can do your job. Even if you can not make friends well, working properly with GIGAZINE will create your own place. It is no exaggeration to say that in a sense, power supremacy. However, in spite of their ability, there are many cases where companies can not receive a fair evaluation because they can not establish friendships with anyone in the company and can not receive a fair evaluation. In fact, while I am working at GIGAZINE, I see many other companies, but most companies have not been able to build in-house friendships with many people in-house, no matter how powerful they are. It seems that they are often not able to be justified for just that reason, but rather that they can be successful or valued simply by being able to make friends with many people well without being able to do so. "You can have few friends," even if you can not get along well, if you have the ability you will be properly evaluated properly , and that ability will create a real relationship in GIGAZINE. That is the meaning.

▼ Communication ability does not matter if you write Japanese sentences correctly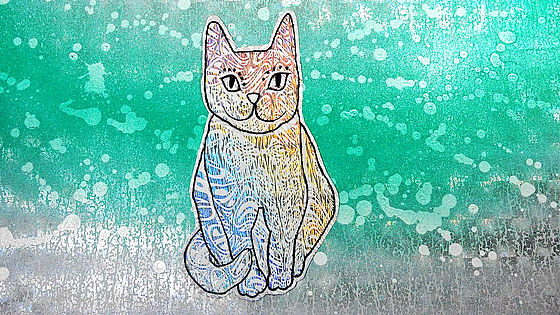 Q: What does it mean to write Japanese sentences correctly?

A: It is easy to understand that the ability to write Japanese is important in the editorial department, as it will create and publish articles, but the ability to correctly write Japanese sentences is still important in other departments as well . As you can see from what has already been explained up to this point, GIGAZINE describes everything in its own wiki. It is written for the day when someone who will follow you will read someday, rather than giving a verbal explanation to someone in front of you. Whether it's the engineering department, the e-book department, the general affairs department, or the revenue management department, it will be necessary to write various things. In addition to internal wikis, GIGAZINE manages and records all of the internal tasks in the Kanban method of Trello . That means that the ability to write Japanese sentences correctly in Trello is also essential. If you think like that, "If you write Japanese sentences correctly, communication skills do not matter" is not a little correct, if it is expressed more accurately " If you write Japanese sentences correctly, it is just communication The ability is perfect. " Even if it is difficult to communicate in verbal, real-time communication, that is to say "speak", "writing" is obviously important in GIGAZINE. It is okay if you speak badly. Brush writing faithfulness is very welcome.

Q: To find out more specific things, not GIGAZINE overall recruitment policy?

A: We have specified the detailed recruitment information (places of work, number of recruits, etc.) of each department below.

・ Revenue & system operation

・ System development & operation

・ Editing & e-book

Q: In the case of a new graduate, do you start with an intern?
A: Yes, as we have done so many times in the past. If you would like to do an intern, please indicate at the time of application that you wish to have an intern. In past cases, I have also received active high school students and college students.

Q: Do you have remote work?
A: Yes. It is OK even from outside the country, regardless of nationality.

Q: What is the deadline?
A: It is scheduled to end as soon as we have hired a certain number of people.

Q: How do I apply?
A: Please send us the necessary information specified in the detailed recruitment information of each department mentioned above, such as the resume and job resume written about you from the form below. This is exactly the same as writing an article for readers to read, and writing an internal wiki entry that others will read and understand. That's why "If you write Japanese sentences correctly, you don't need to have communication skills". Tell me about you as an article that writes about you.

Click here for a link to the GIGAZINE application form "We are expecting GIGAZINE to be the first step of your courageous you!"