Google found that women received more salary than men even with the same job content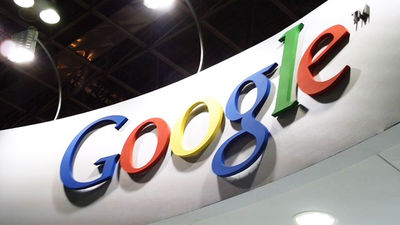 by : D

"Women are lower in wages than men" has been pointed out repeatedly in recent years, and various reasons such as " Because there is a difference in selection between men and women " " Because of high cooperativeness " are being advocated . In such a situation, many companies are working on eliminating wage disparity between men and women, but as a result of analysis of salary to realize equality of wages in men and women, "As for the same job contents, It was clear that the wage was higher ".

Ensuring we pay fairly and equitably
https://www.blog.google/inside-google/company-announcements/ensuring-we-pay-fairly-and-equitably/

Google found it paid men less than women for the same job | TechCrunch
https://techcrunch.com/2019/03/04/google-found-it-paid-men-less-than-women-for-the-same-job/

Google Moves to Address Wage Equity, and Finds It's Underpaying Many Men - The New York Times
https://www.nytimes.com/2019/03/04/technology/google-gender-pay-gap.html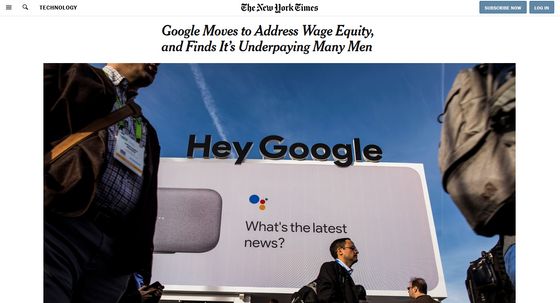 In Google, in 2017, James Damore, a senior engineer, shared internal documents such as "Women are not suitable for coding as there are biological differences between women and men", and there is prejudice against women It became a big problem. Google regards Mr. Damore's remarks as a problem and is immediately dismissed.

GIGAZINE discovered on the net that internal documents such as "Women are not suitable for coding" were shared within Google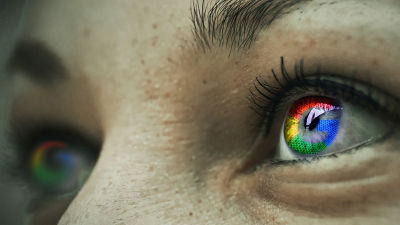 Meanwhile, in the same year, three former employees of Google filed an appeal saying "Wages are lower for women despite doing nearly the same work under similar conditions," Google said in this action There was a situation to argue. Former employees' complaints themselves have been rejected by the district court, but Silicon Valley IT companies including Google are increasingly working on eliminating gender disparities.

Since 2012, Google analyzes unreasonable wage disparities in the company, and in 2017, "We analyzed salary gaps for 89% of Google employees, and as a result of 228 people who seemed to need correction a total of 270,000 was added dollars (about 30 million yen) "to the salary was announced . As a result of a detailed analysis of 91% of Google employees who are more than previous year in 2018, a total of 9.7 million (about 1.0 billion yen) adjustment amount to a total of 11,777 employees It is said that it was decided to be paid.

About why on a whole scale adjustment schedule changed in one year, Google's wage equity analyst Lauren Barbato said, "In 2018, with regard to software engineers of level 4, the wages that men received more than women Many adjustments were made because many cases were found, and as a result of analyzing new recruits and making adjustments, the amount paid to new hires was 49% of the total adjustment amount "I said.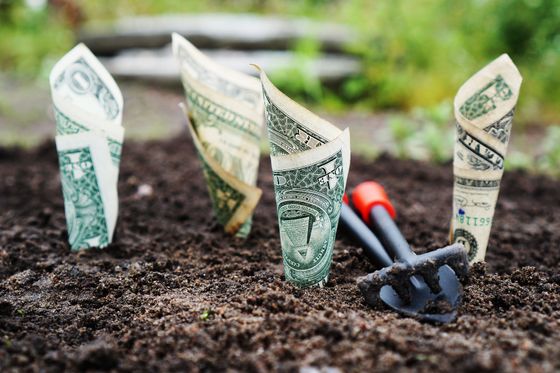 by TheDigitalWay

Google does not disclose the detailed breakdown of the employees who have been adjusted, but as the reason for the increase in the adjustment amount is "the wage is higher than the male for women", it is said that TechCrunch And the New York Times believe that "women are paying more wages than men" at Google.

Google employees are predominantly white and Asian men, but we are going to realize gender equality through various measures including salary adjustment. "By correcting wage disparities, we will ensure that Google is a great workforce for employees," Barbato said.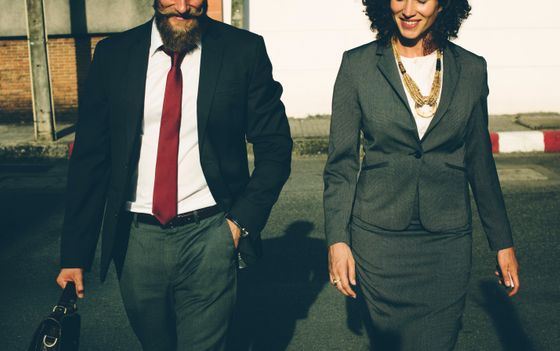 by rawpixel.com
in Note, Posted by log1h_ik