Google has granted a stock award of approximately 17 billion yen to Andy Rubin who has resigned due to sexual harassment without passing the board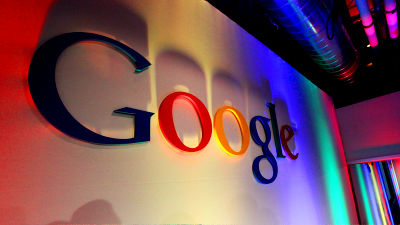 by Robert Scoble

It was revealed in 2018 that Google paid a huge amount when Andy Rubin, who is said to be "the Android's creator", resigned from Google for alleged sexual harassment. And, newly, Google's co-founder Larry Page granted $ 150 million (about 16.7 billion yen) of stock when Rubin retired, without passing the board of directors, and Rubin alone It is also reported that he paid for Amit Singhal, who likewise resigned on suspicion of sexual harassment.

Google Approved $ 45 Million Exit Package for Executive Accused of Misconduct-The New York Times
https://www.nytimes.com/2019/03/11/technology/google-misconduct-exit-package.html

Google's Page Allegedly Gave Rubin $ 150 Million Stock Award-Bloomberg
https://www.bloomberg.com/news/articles/2019-03-11/google-s-page-approved-150-million-rubin-payout-lawsuit-says

Google Agreed to Pay Rubin, Singhal $ 135 Million After Sexual Harassment Claims
https://gizmodo.com/google-agreed-to-pay-execs-accused-of-sexual-harassment-1833214767

Andy Rubin left Google in October 2014 because Rubin was asked to resign because of sexual harassment, the New York Times reported in October 2018 . According to an anonymous source, a Google employee complained that Rubin was forced into oral sex in one room of the hotel, and a Google study found that this claim was considered to be believable. .

As a result, Google co-founder Larry Page has asked Rubin to resign, and in response to the request, Rubin has retired from Google in October 2014. But at that time, the New York Times has reported that Google has been paying Rubin $ 2 million a month for four years despite having no obligation to pay.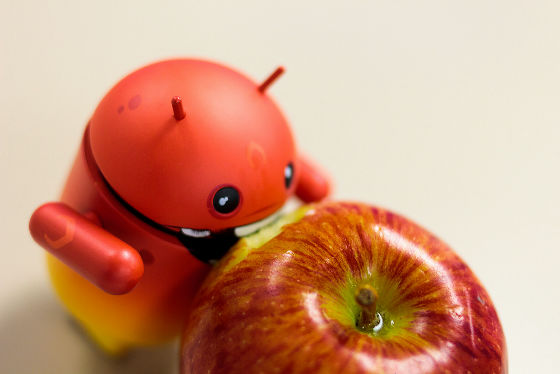 by Aidan

And as of March 11, 2019, the New York Times was also newly paid $ 45 million (approximately ¥ 5 billion) when Amit Singhal, Google's senior vice president, resigned in 2016 It is reported that After Singhal went on to leave Google, he served as Vice President of Engineering at Uber, but in 2017 his sexual harassment suspicion when he was at Google emerged, and he resigned.

That's because Google's shareholders, James Martin, have filed a lawsuit against the California Superior Court against Google's parent company, Alphabet. Martin's lawyers claim that Google's payments are "abandonment of liability." According to the content of the lawsuit, Google paid $ 15 million (approx. 1.7 billion yen) a year to Singhal for two years, and $ 500 to $ 15 million (about 5) in the third year after Uber's resignation It became clear that Mr. Singhal had received 100 million to 1.5 billion yen).

In addition, the lawsuit alleges that Google had given $ 150 million in stock without the approval of the board of directors when Mr. Rubin resigned. Mr. Page received approval from the board of directors eight days after the grant of shares was made.

Payments from Google were conditional on "do not work at a rival company". Mr Rubin has denied the fact that he had committed sexual harassment, and a series of cases have stated that "the ex-wife was a slander campaign that was used to hurt his reputation in divorce and custody battles."

1/2, The New York Times story contains many inconsistencies about my employment at Google and wild exaggerations about my compensation. Specifically, I never coerced a woman to have sex in a hotel room. These false allegations are part of a smear campaign

— Andy Rubin (@Arubin) October 26, 2018

The news that Google was paying huge sums for employees who committed sexual harassment has also led to the strike of 20,000 employees .

Google Receives Sexual Harassment-Related Strikes From Employees Announces Policy Change Including Enhanced Transparency-GIGAZINE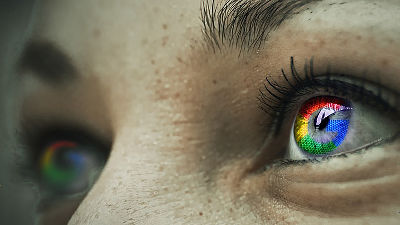 "The fact that a huge amount of money was paid by Google executives on retirement has a culture that protects and admits everyone who harasss companies," said the employee who carried out the strike. We have a duty to fulfill our responsibilities as a leader, and we need organizational and realistic change. " At the court, Mr. Page's broad power in Alphabet has been mentioned.
in Note, Posted by darkhorse_log