How can an employee become a boss who can 'speak'?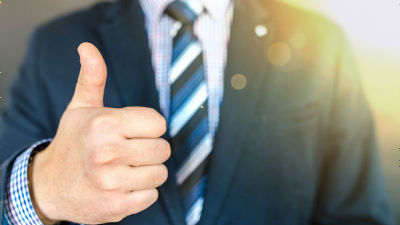 by Lukas

It is said that " psychological safety " is necessary to create an "excellent organization" that people bring in ideas and cause innovation. Whether or not psychological safety for people belonging to the organization can be reassured is said to be "by the leader", so the trick to becoming a "boss who can let the employee speak out to the employees" It is summarized by Khalil Smith who works for the NeuroLeadership Institute aiming at improving the performance.

How to be the kind of boss that people speak up to - Quartz at Work
https://qz.com/work/1540631/how-to-be-the-kind-of-boss-that-people-speak-up-to/

Only in 1% of people working in the company can speak their concerns with confidence in the survey of 2,015 people in 2016, 33% of the total is the culture of the company where you work is a conversation I felt that I did not support promotion. Meanwhile, research on hospital workers has shown that promoting conversation reduces medical mistakes and saves lives of many patients, and it is important for organizations to be able to raise voices Sexuality has become a focus of attention in recent years.

When investigating ways to eliminate harassment and ethical violations within the organization, Mr. Smith not only "to raise voices" will not only eliminate the problem behavior of the organization, but also improve creativity, problem solving, cooperative relationship among employees Let's make it. In other words, a leader creates an "environment where employees can speak" so that employees can make smarter and creative decisions, and they will be able to solve them even when problems arise .

The three steps that a leader should take in order to create "an environment where employees can speak up" are as follows.

◆ 1: Understand the science of why "an organization that no one will give opinions" is born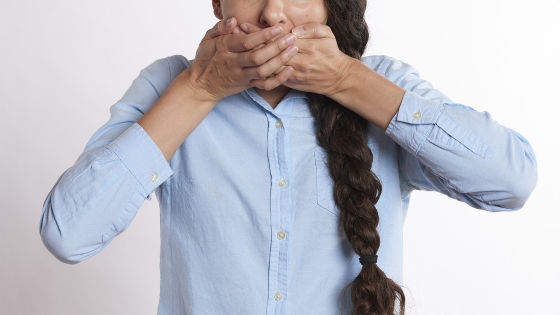 by Robin Higgins

(PDF file) In a large-scale survey conducted in 2008, it has been shown that having power has changed the brains of people. People who are in a high position will lose their ability to pick up other people's ideas and will focus on 'goals' instead of 'people'. And as a result of taking risks for your own vision, the leader will not listen to people's opinions.

Also, employees are likely to be born in a situation where "no one tells anything" in the end to think that "other people will think" even if they see someone's problem behavior. I will explain why such people did not want to be punished for reasons of silence. "Leaders who do not listen to others' opinions" and "Employees who are afraid of punishment" create "organizations that no one considers."

◆ 2: How do people get to speak up?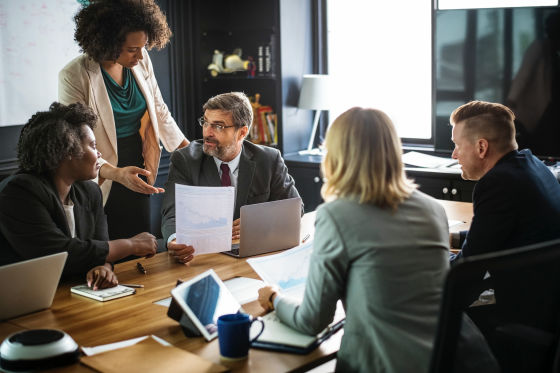 by rawpixel.com

On the premise of the above-mentioned "system where no one disagrees", Mr. Smith will tell the leader "Please create a correct environment in the corporate culture". In particular, it is important to create an environment where employees feel safe about raising voices and they do not feel a threat.

This can be realized with concrete actions such as "People in a high position at the beginning of all meetings say" welcome comments "to conference participants". The research knows that even though the content is wrong, the research knows that it is regarded as "in a high position" from a colleague, and even though it is a mistaken speech, the fact that "talked" is related to the employee's relationship It is said to have a good effect. Research also shows that leaders tend not to say their own opinions to the end, but team members tend to make wider proposals .

In order to acquire the habit of minimizing the threat perceived by the teacher, it is also effective to prepare a script in advance. A phrase such as "I will not make your position a problem" or "For this project" also helps to emphasize the goal by reducing the threat. If employees know that their position is not being threatened, they will be able to conduct difficult conversation comfortably.

◆ 3: Know what the "organization that actively interacts with opinions"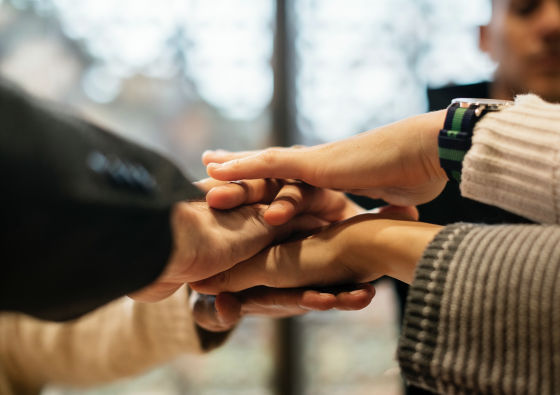 by rawpixel.com

Actively trying to listen to the opinions of other people by the leader has the power to change the function of the organization itself. Teams who are no longer silent on the wrong expertise exchanged at meetings or behaving like someone's doubts should talk with new ideas, be confident with their colleagues, feel solid personal power. Also, because people know that responsibility is accompanied by their ideas and actions, their "voice" should be filled with important things.

Since many management positions already think "people who give important opinions", it is difficult to create an environment where everyone can say opinions. Therefore, leaders need insight and humility.
in Note, Posted by darkhorse_log