I've eaten 'Triple Superb Cheese Burger' loaded with overflowing cheese 6 layers and 3 hamburger patties in Lotteria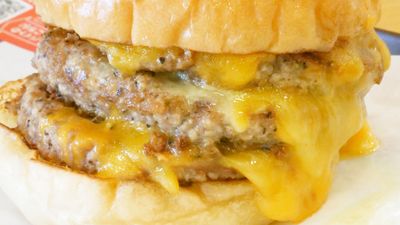 " Exquisite cheeseburger " of the Lotteria signboard menu is a popular No.1 burger that puts Gouda cheese and red cheddar cheese double cheese in hamburger patty using rough beef of 8 mm at the maximum, but with such a cheese burgers' cheese " Triple exquisite cheeseburger " piled three patties appeared from Lotteria for a limited time from March 1, 2019. We tried making hamburger patties with 2 layers of cheese on top of each other and checking with Lotteria what kind of comfort it is when we graze into a hamburger loaded with a total of 6 layers of cheese and 3 beef patties.

~ Popular in Lotteria "Triple Burger" appears at a great price! ~ "Triple superb cheese burger" Sold from March 1, 2019 (Fri)! | News Releases | Lotteria
https://www.lotteria.jp/news/000252/

Triple exquisite cheese burger Selling from March 1, 2019 (Fri)!
(PDF file) https://www.lotteria.jp/pdf/jp/store/storage/190218_cheese.pdf

I arrived at Lotteria.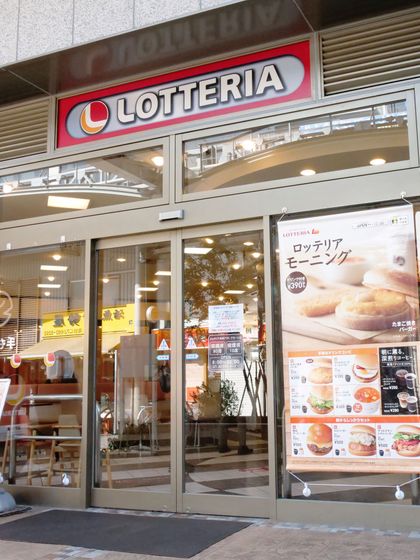 On the shop front panel, "Triple superb cheese burger" was added next to "Double exquisite cheeseburger".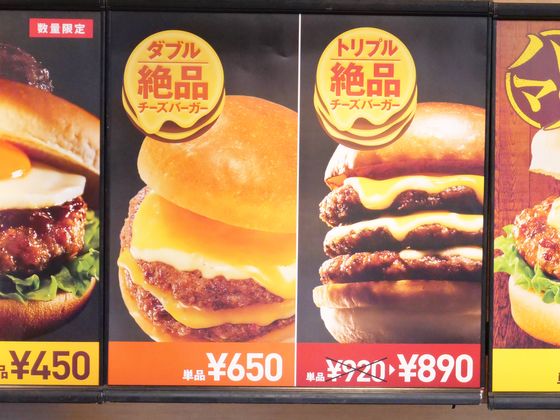 When I got a tray and waited for about 10 minutes at the seat, a triple superb cheese burger with 890 yen including tax was brought.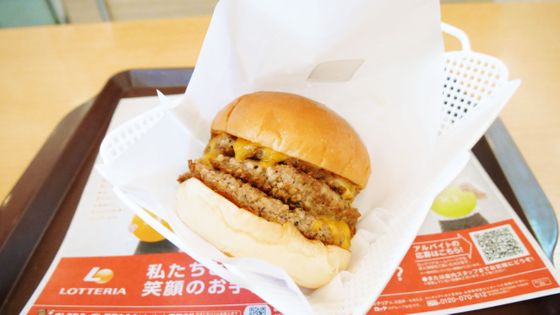 You can see two cheeses of Gouda cheese with a white color and red cheddar cheese with a deep color are used.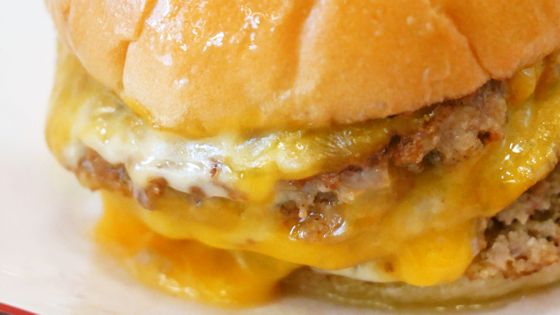 Beef patties cooked up to 8 mm rock of meat, melted cheese forms a waterfall.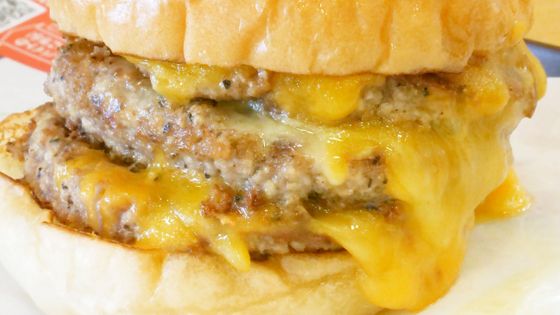 When you look cautiously, the patty, which had already been colored with cheese and became one huge meat block, felt the mouthfeel of rough meat and the meat juice overflowed into the mouth. The pepper was working well, it was a flavor like the hamburger steak that the cheese fondue got mixed with the beef's fragrant meat juice taste and the heavy richness of a large amount of cheese.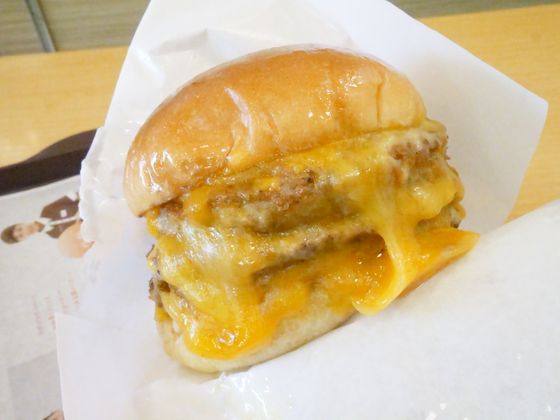 Hamburger's standard ingredients such as pickles, lettuce and tomatoes are not contained and cheese is well packed between Patti and Patti so you can enjoy the pure harmony of the meat cheese firmly even if you eat it It was.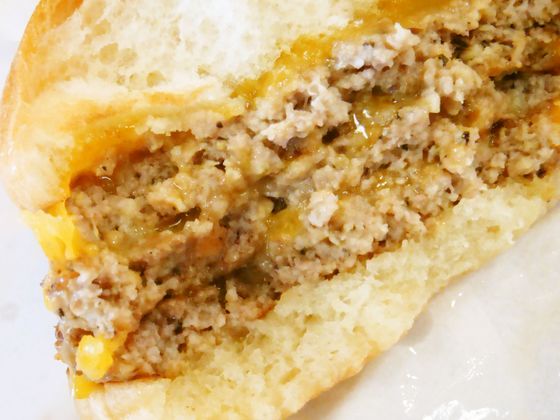 "Triple superb cheese burger" is sold in Lotteria throughout the country excluding some stores for a limited time from March 1, 2019 to August 31, 2019, and the price is 890 yen including tax.