If you submit the original Apple Watch for repair it may be exchanged for Apple Watch Series 2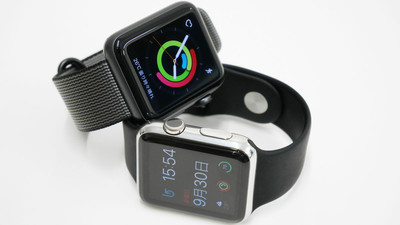 Primary Apple Watch for repair parts are missing, the document acknowledging the program to replace the Apple Watch Series 2 instead to repair the first model has been distributed from Apple, MacRumors has been reported is.

Repairs of Some Older Apple Watches May Qualify for Series 2 Replacement Due to Parts Shortage - MacRumors
https://www.macrumors.com/2019/01/28/42 mm-apple-watch-series-0-1-part-shortage/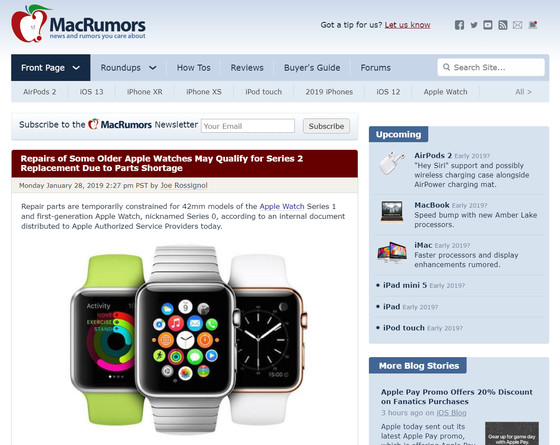 According to in-house documents MacRumors obtained from multiple proven sources, the subject to be exchanged is the 42 mm of the first Apple Watch released in April 2015, also known as "Series 0", and the Apple Watch Series 2 in September 2016 In response to the fact that repair parts become difficult to obtain 42 mm of Apple Watch Series 1 which is the first refinement model released at the same time, a program scheduled to replace the 42 mm model of Apple Watch Series 2 instead of repairing It is said that it is. This program is said to be held from February to April.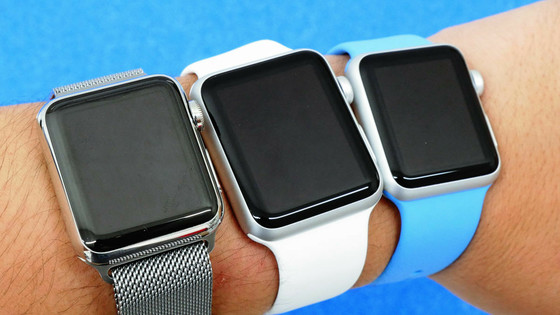 This document is distributed to Apple and Apple service providers in the United States and other countries. MacRumors anticipates that the same document will also be sent to the Apple Store and the Apple Store official support counter Genius Bar will introduce exchange guidelines for Apple Watch Series 2.

However, according to MacRumors, this document does not mention whether 38 mm model will be covered or not, it is unclear whether there is a difference in correspondence between aluminum alloy case and stainless steel case.