The US Department of Justice prosecuted criminal prosecution of Huawei and also requested Meng vice chairman who is bailing out in Canada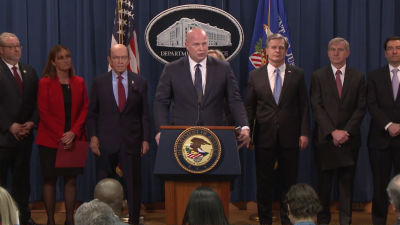 The US Department of Justice prosecuted criminal prosecution against Huawei (Farway) as dealing with Iranian companies contrary to information theft from American companies and Iran sanctions. At the same time, he also prosecuted Mr. Meng Hakiaki, Vice Chairman and Chief Financial Officer of Huawei undergoing bail arrested in Canada, and requested handover to the United States. It seems that the tension between America and China confronting with the trade war will be further increased.

Huawei Criminal Charges Filed Against Chinese Company By US - Bloomberg
https://www.bloomberg.com/news/articles/2019-01-28/us-planning-to-announce-criminal-charges-related-to-huawei-jrgrda0q

In the State of New York, the US Department of Justice prosecuted criminal prosecution for 13 illegal acts against Huawei, two affiliates and banks. The main suspicion is "information theft" that stealed confidential information from American telecom giant T-Mobile and offered a bonus to employees who succeeded in information stealing, secretly hiding a subsidiary called Skycom Tech in Iran under economic sanctions "Iran violation against sanctions against Iran" that it traded on.

According to the indictment, Huawei started organizational information theft from 2012 in order to steal the technology of the robot "Tappy" which tests the mobile phone developed by T-Mobile. Huawei violated the confidentiality agreement tied to T - Mobile, took voyeur of Tappy, measured the parts, stolen part of the robot.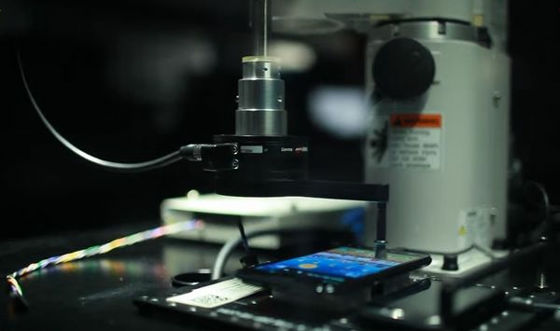 Mr. Christopher Rei, director of the US Federal Bureau of Investigation, said: "The criminal prosecution in this case is a shameless barbarity that Huawei exploited US companies and financial institutions and was threatening fair and equitable market transactions, I will expose it to the bottom. "

In addition, the Justice Department officially prosecuted Meng Late autumn CFO under arrest and bail in Canada. The following article can be confirmed about the circumstance that Mr. Meng was arrested and bailed in Canada.

Huawei founder's daughter arrested in Canada, the US government requested delivery for violation of sanctions against Iran - GIGAZINE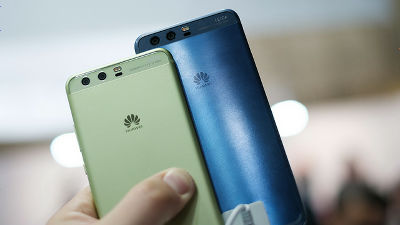 Huawei Vice Chairman arrested in Canada proved to face prison sentences for more than 30 years - GIGAZINE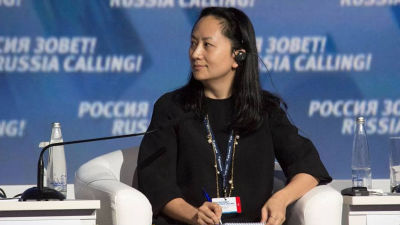 Huawei vice chairman 's bail will be accepted by Canada, the former Canadian diplomat restraint in China affected? - GIGAZINE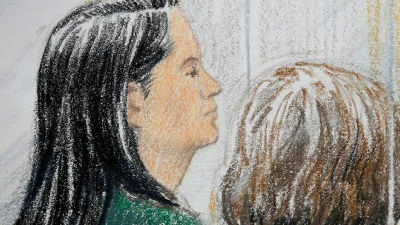 The main suspicion of Mr. Meng is "fraud" that he made a false allegation to an American financial institution "There is no relationship between Skycom Tech and Huawei" as already known. Mengoku arrested in Canada on December 1, 2018 is bailed and accepted, waiting for a trial on February 6, 2019, but the American Attorney General's Attorney General Matthew Witiker said, "In January 2018 I will formally request the handover of Ms. Meng to Canada by the 30th. "

Acting Attorney General Whitaker Announces National Security Related Criminal Charges - YouTube


If Meng prosecution's handover is requested, Canadian Minister of Justice will decide whether or not to deliver and conclude within 30 days at the latest including holding a hearing. Although the handover of Ms. Meng is an exclusive matter of the Minister of Justice, Bloomberg notes that there is little room to refuse the request for handover if the allegation of prosecution by Mr. Meng also violates the laws of Canada. Gary Bottin, a lawyer based in Vancouver based in Canada and involved in handover of hundreds of Canada and the United States in Canada, said, "In Canada's system it is difficult to defend (Mr. Meng), 90% of the requests for handover We have been approved ".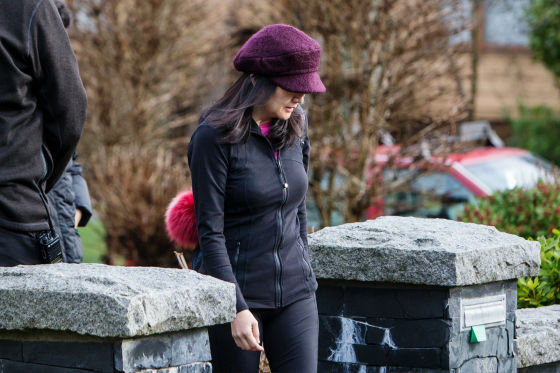 However, the Chinese government's opposition to Meng's handling of the series is strong, there is plenty of possibility that China will press Canada over Meng's handover. On January 22, 2019, Canada's Chinese Ambassador to John McCallum stated that "there is a possibility that Meng's handover to the United States may be avoided," but Prime Minister Trudeau in Canada dismissed the ambassador , Within the Canadian government, confusion is also seen over the treatment of Mr. Meng. Canada, which was driven to the pinch of America and China, is forced to make difficult decisions.

Although Huawei has not announced the statement at the time of article creation, "To ignore this incident will only result in Huawei becoming a" fugitive "impossible for business in the US, so that option There will not be, "former federal prosecutor Harry Sandik said.