I actually tried eating 'marinated cod roe', which was spicy and spicy on garlic sent out by a major Mentaiko manufacturer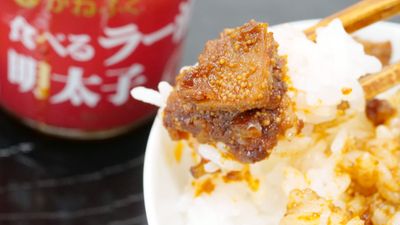 Mentai Park of management also deals with cod roe boundaries of the leading Company Kanefuku offers the "eat chili oil cod roe". Since it is said that the collaboration of Rajiru and Mentaiko is about to become an outstanding dish so that chopsticks stop when you cook rice, I actually tried it.

Mentaiko plenty of eating lucian oil | Nintendo | Kanefuku's online shop
https://www.kanefuku.co.jp/ec/goods/detail/?id=107

This is "Lacroent mentaiko to eat". The package differs from what you can purchase at the official online shop , but the contents are the same.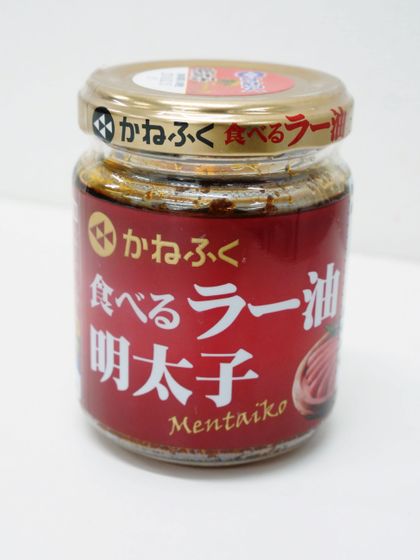 The size of this bottle is about this size that fits in hand. The content of one bottle was 110 g.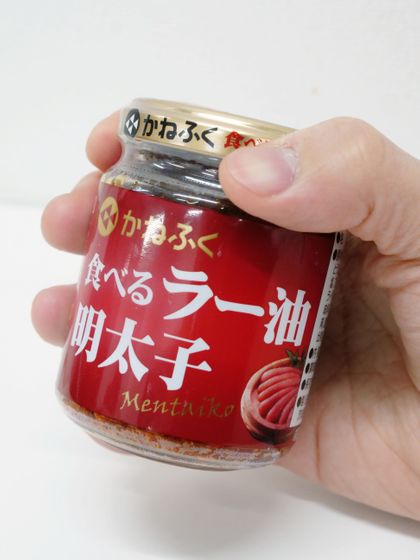 Raw material names include raw eggs of Mentaiko's raw material, raw materials such as edible vegetable fat and oil (rapeseed oil, sesame oil), red pepper, fried garlic and raspberry to eat. Almonds and fried onions were also included.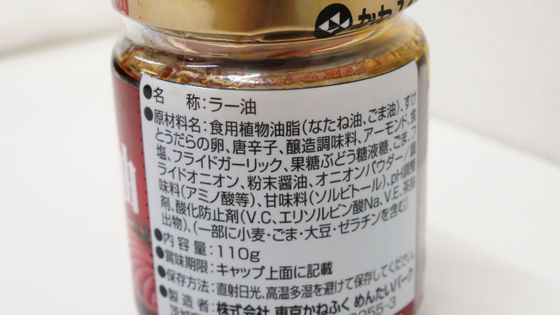 The calorie is 539 kcal per 100 g, which is considerably higher.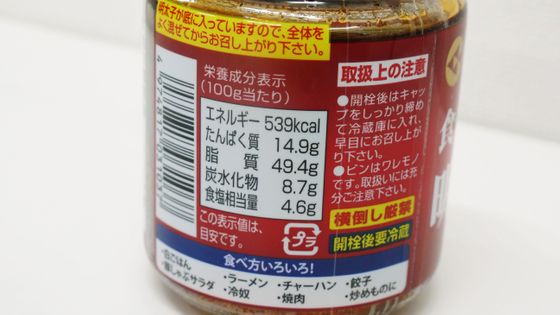 When I opened the lid, it seems that Mentaiko 's lumps are scattered in bright red oil. The fragrance smells with fried garlic punch.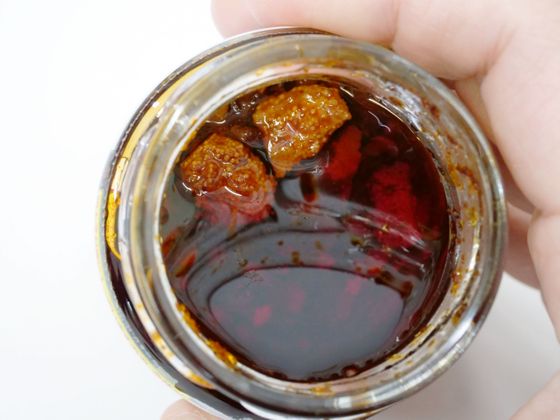 I scoop up and it looks like this. Mentaiko and plenty of spices such as garlic and peppers.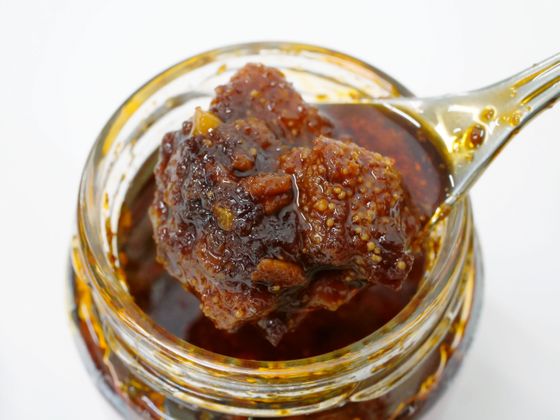 Plenty of rice ....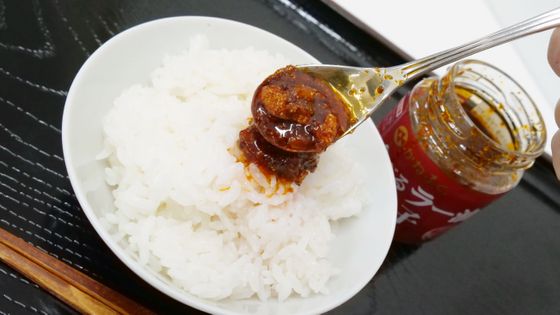 When I try to eat it, the taste of eating rice will stop stopping. However, the mentaiko of the bottom is pushed by rice oil and garlic, "It is hard to understand though it contains mentaiko." It is a taste close to "eating lucian oil".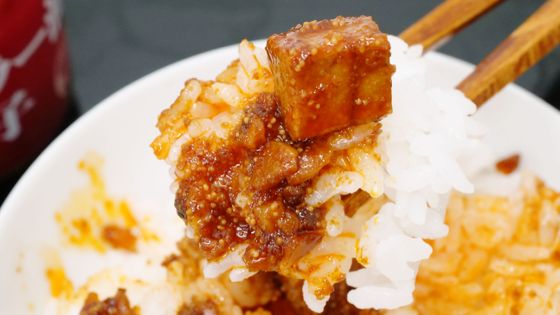 Mentaiko was quite plenty. However, because the fire is passing through, if you eat it as it is, the mentaiko feeling is a weak taste.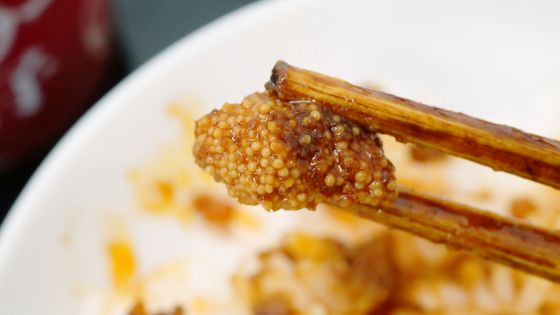 Not only rice but also ramen · fried rice · dumplings · pork shabu salad · cold and octopus · grilled meat · stir-fried things as it is recommended, so I actually try to eat it with tofu.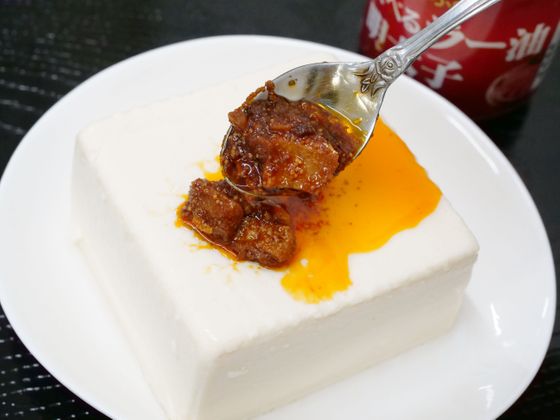 When I try to eat it, it is quite a taste, but the claim of Mentaiko is weak as a matter of course. Because the impact of Mentaiko will be diminished even in tofu, if it is sprinkled with a strong taste such as grilled meat and dumplings, it seems that it can not be distinguished from mere eating oil taste. It was simple impression to put rice and it was the best impression.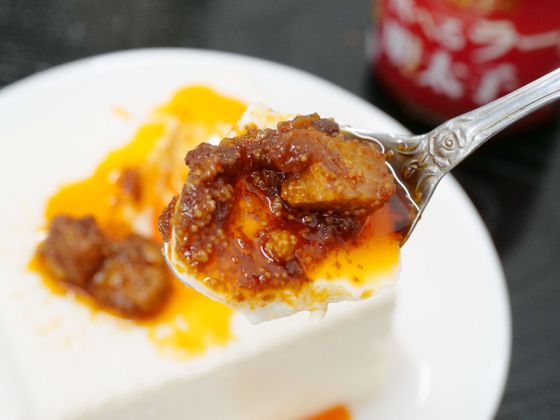 "Eat Larry Oil Mentaiko" can be purchased at retail stores nationwide including Amazon.co.jp, the official online shop and supermarkets. On Amazon.co.jp it was possible to purchase 3 sets at the time of article posting with 1490 yen including shipping cost of 850 yen for a total of 2339 yen.

Amazon | Tsukiji Marunaka Eat Rice Oil Mentaiko 3 (Hakata Kanefuku Manufacturing) | Tsukiji Marunaka (Tsukiji Marunaka) | Egg Mail Order