Cooking review using `` Kaoru Master Blended Spice '' where the seasoning of meat dishes is determined by one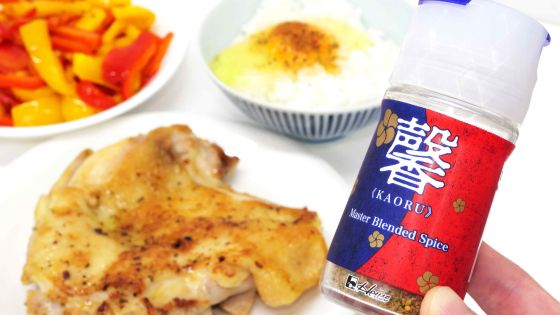 Kaoru Master Blended Spice , a versatile spice seasoning that exquisitely blends carefully selected spices and Japanese ingredients such as soy sauce and bonito flakes, has been available since August 15, 2022. If you use 'Kaori <KAORU> Master Blended Spice', you can complete the seasoning of various ingredients such as meat, seafood, eggs and vegetables with one, so I actually tried using it for meat and vegetable dishes.

Exquisite blend of carefully selected spices, soy sauce, bonito and other Japanese flavor ingredients Delicious food Kaoru All-Purpose Spice Seasoning "KAORU Master Blended Spice" New Release
(PDF file)
https://housefoods.jp/company/news/pdf/release_20220803_kaoru.pdf
The package of 'Kaori <KAORU> Master Blended Spice' looks like this.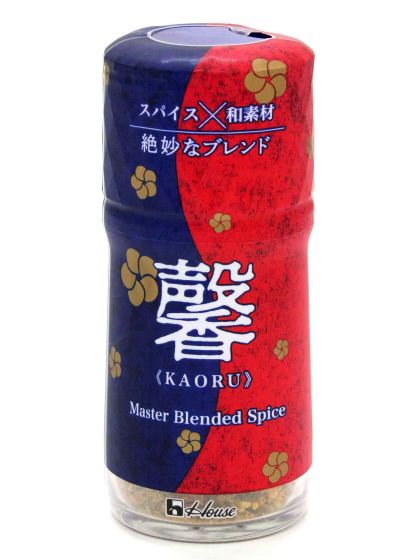 The name is a spice processed product, and raw materials include Western-style spices such as black pepper, garlic, paprika, parsley, and coriander, as well as Japanese-style materials such as bonito processed products, granulated soy sauce, and yuzu skin processed products.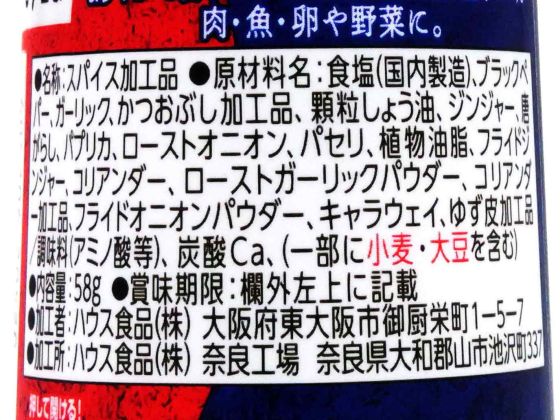 I put the contents out on a white plate. It looks brown overall, with green leaves that look like parsley adding a little color.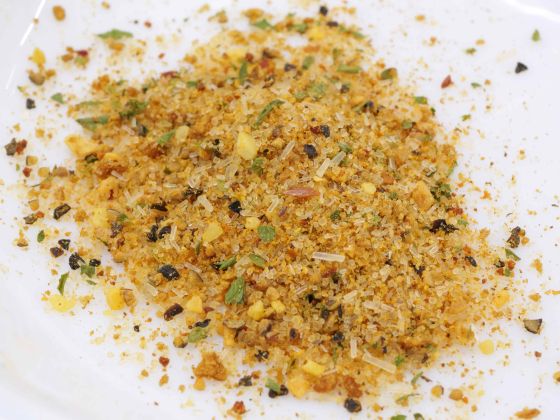 I bought chicken thighs and paprika to actually use 'Kaoru-Master Blended Spice'.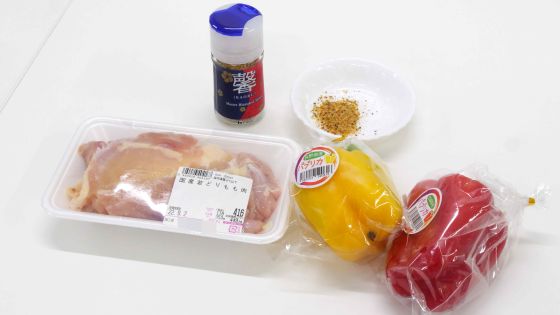 First of all, let's make a roast chicken seasoned only with 'Kaori <KAORU> Master Blended Spice'. First, sprinkle ``Kaoru-Master Blended Spice'' on both sides.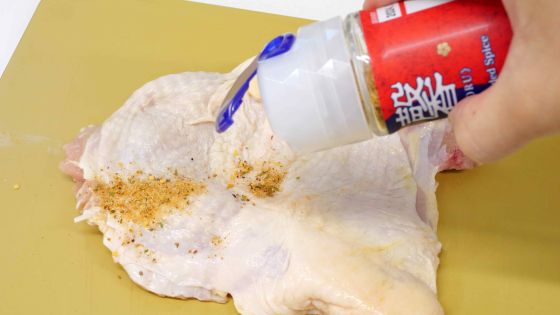 Then heat it all the way up in a frying pan.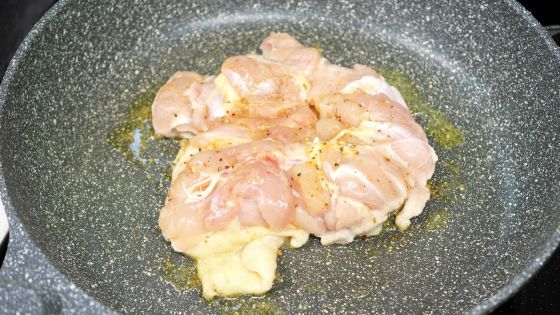 The finished roast chicken is below.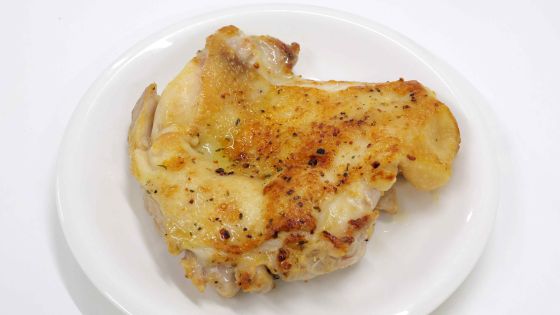 When I try to eat it, I feel 'a different atmosphere from the food I usually eat' due to parsley and coriander, but at the same time I can feel the scent of soy sauce, so I can eat it without discomfort. The scent of chicken is wrapped in the scent of garlic and soy sauce, and it has a taste that even people who say 'I'm not good at the smell of meat' can eat it.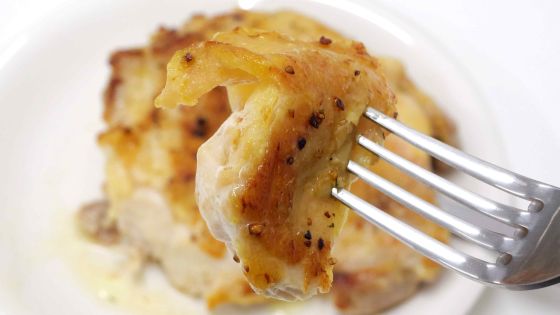 Next, let's check the compatibility with vegetables. Fry the paprika ......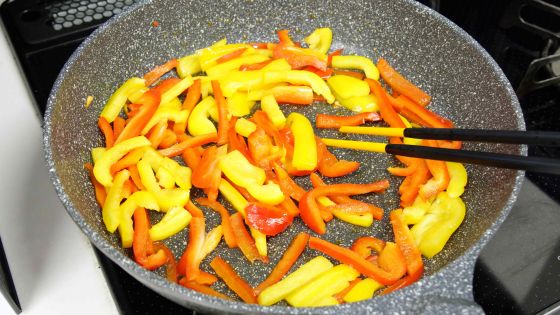 When it becomes soft, sprinkle 'Kaoru Master Blended Spice'.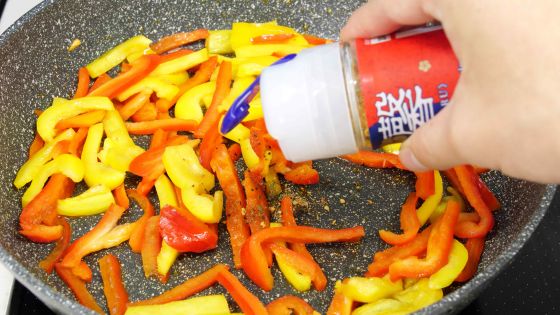 Completion of stir-fried paprika. There is an appetizing scent of garlic.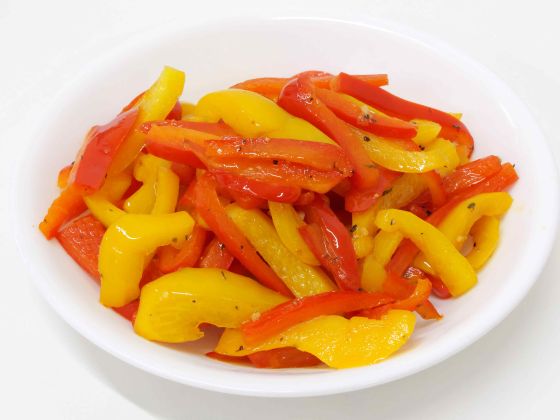 When you eat it, you can feel the flavor of garlic and soy sauce along with the crunchy texture of paprika. Parsley and coriander play a role in making the aroma gorgeous, and the main flavors are garlic, salt, and soy sauce, so it goes well with everyday dishes.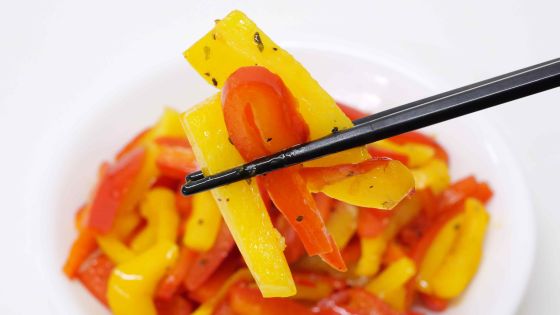 Since
the recipe for egg-cooked rice
was posted on the official website of House Foods, I will actually make it.


Crack an egg on top of the rice and sprinkle with "Kaoru Master Blended Spice".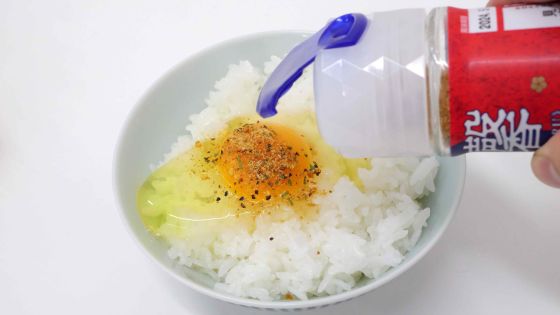 When I mixed it well and ate it, it was finished in egg-cooked rice with garlic umami. It is also good that the scent of parsley and garlic remains after swallowing. However, I felt that the taste of soy sauce was weaker than that of regular tamago kake gohan, so I wanted to add a few drops of soy sauce.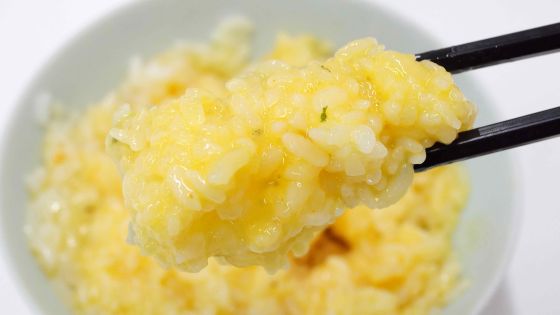 ``Kaoru-Master Blended Spice'' has a reference retail price of 420 yen excluding tax, and has been available nationwide since August 15, 2022. Also, at the time of writing the article, a set of 2 is available at Amazon.co.jp for 897 yen including tax.

Amazon | House Kaoru Master Blended Spice (Meister Blended Spice) 58g x 2 | House | Spices and Spice Gift Mail Order