I tried using the extension 'Multicopy' which makes it possible to copy multiple texts on the browser


The clipboard function which can copy text data etc. to the memory on the PC and paste it arbitrarily is indispensable for efficient PC work and browsing, but only one copy at a time can be copied, the previous data will disappear when newly copied So, there are many people who have searched for "where on the page the text you copied earlier". " Multicopy " released in Chrome and Firefox is an extension that can save multiple text and paste it on the search form whenever you want.

Multicopy - Chrome Web Store
https://chrome.google.com/webstore/detail/multicopy/bbihhbmcpmmbidebeomhomjelncfghcl

Text MultiCopy - Get this Extension for Firefox (en)
https://addons.mozilla.org/en/firefox/addon/text-multicopy/

◆ Chrome extension function First try using Multicopy with 'Google Chrome'. Visit the above Chrome Web Store on Chrome and click "Add to Chrome".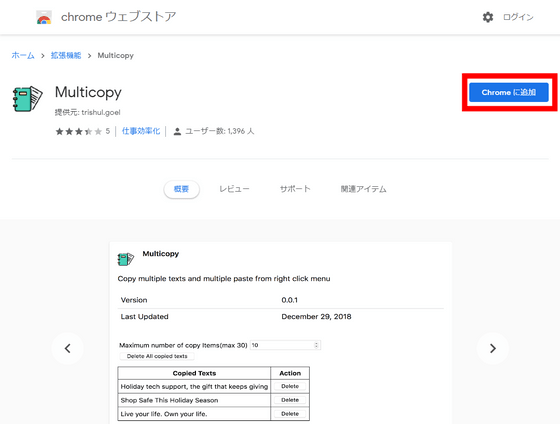 Click "Add Extension". Installation is complete.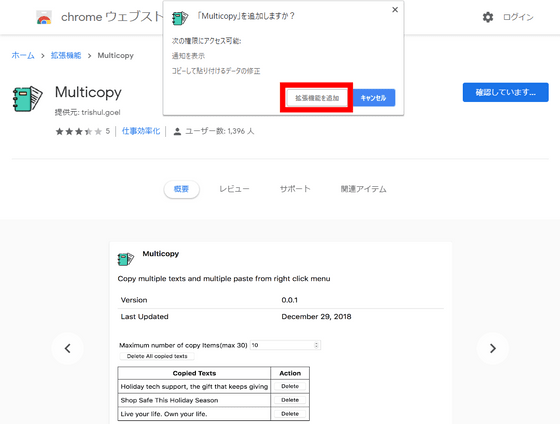 To save the text, select the string, right-click, then click on "Multicopy" and then "Copy This".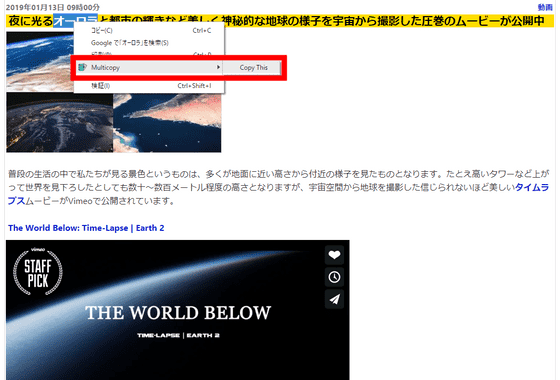 Text already copied is saved under "Copy This".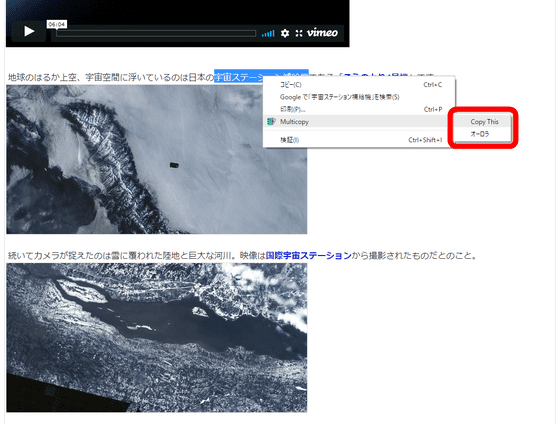 When pasting in a text box etc, right click to open the menu and select the text you want to paste. Once saved in MultiCopy, the text data is saved in a different location from the Windows clipboard, but since it is saved on the clipboard as plain text at the same time it is selected on Chrome, it can be pasted directly into document creation software etc. I will.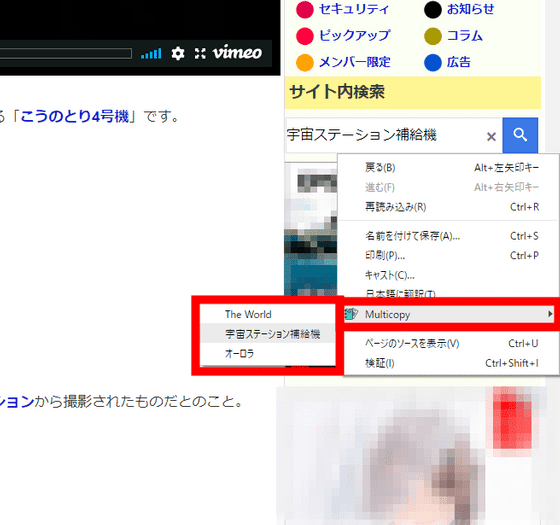 To save it by mistake or delete too much text, right click on the icon in the upper right and click the option.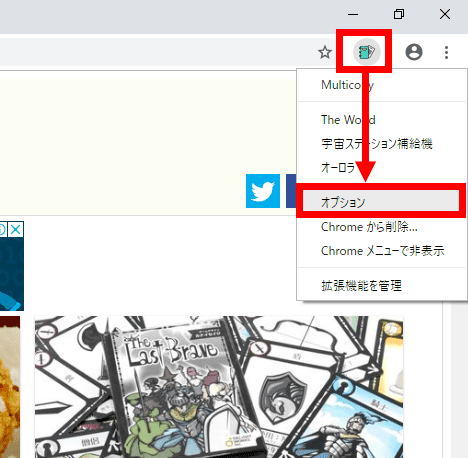 You can delete it one by one by clicking "Delete", and you can delete all the saved text at once by clicking "Delete All copied texts".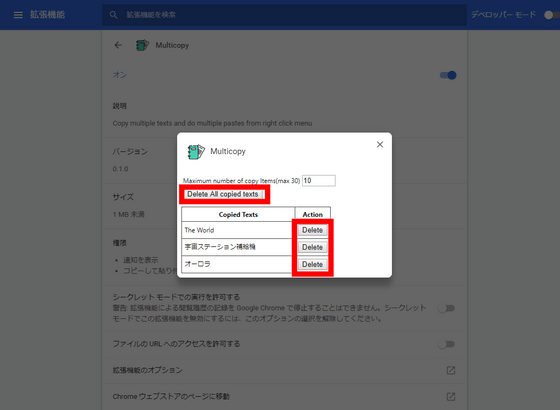 You can change the maximum saved number by increasing or decreasing the number in the column next to "Maximum number ~".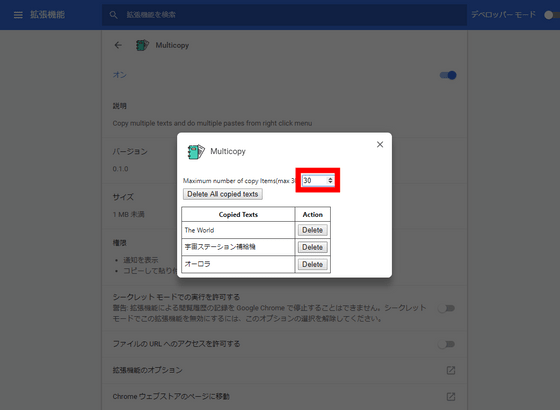 It is possible to store up to 31 texts.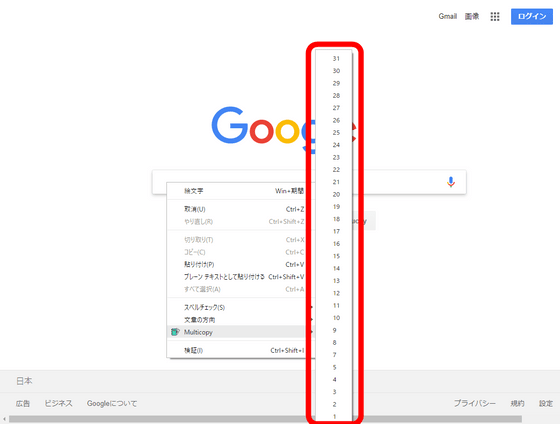 ◆ Firefox add-on
MultiCopy also has "Firefox" version. To use with Firefox, open the official page in Firefox and click "Add to Firefox".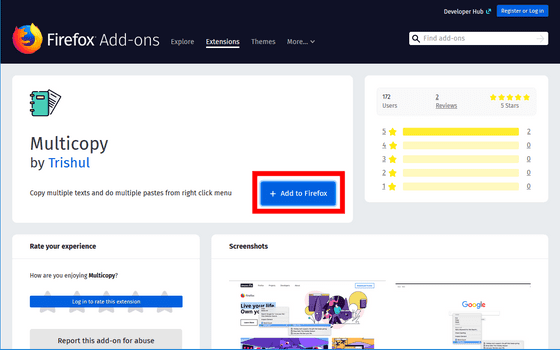 Click "Add" to complete installation. Usability and specification were exactly the same as Chrome version.