Chrome extension function '30k' that motivates your life by displaying how many days you can live for another day


The Chrome extension that shows the number of days that I have lived so far and tells the number of days remaining when assuming a lifetime of 30,000 days is " 30k ". "Life is long, there is still more room" Although it tends to postpone the schedule closely, if you calculate how many days you can live using 30k, "I can not afford to go grocery in my life I notice that.

GitHub - edwardbutler / 30k: A chrome extension that display how many days you have lived out of 30,000 each time you open a new tab
https://github.com/edwardbutler/ 30k

Use Google Chrome to open the "30k" page of the Chrome Web Store and click "Add to Chrome".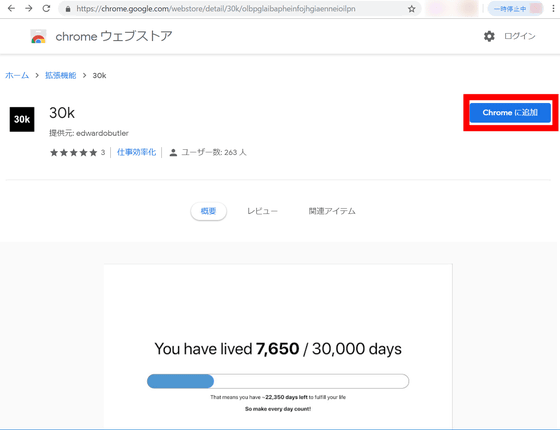 A pop-up "Are you sure you want to add" 30k "?" Is displayed, so click "Add extension".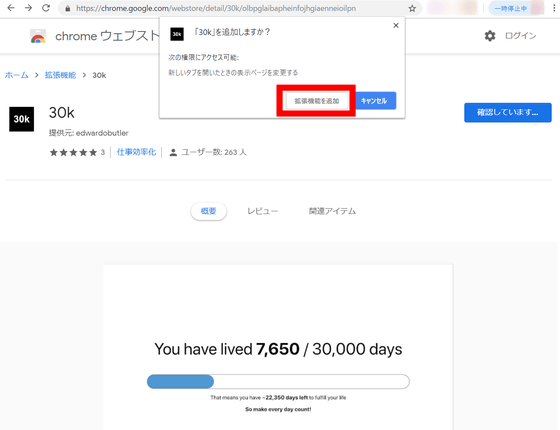 "30k" has been added to Chrome "is displayed and 30k is installed on Chrome.



Simultaneously press the CTRL and T keys on the keyboard or click the "+" icon on the upper tab of the Chrome window to open a new tab.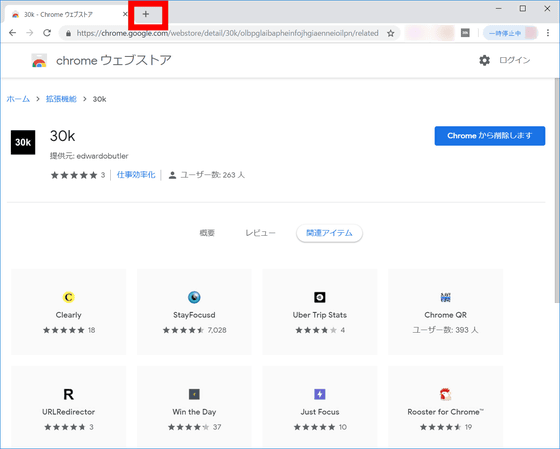 When opening a new tab, you will be asked for your date of birth, so enter your date of birth and click "DONE". This time I entered April 1, 2000 of GIGAZINE 's birthday .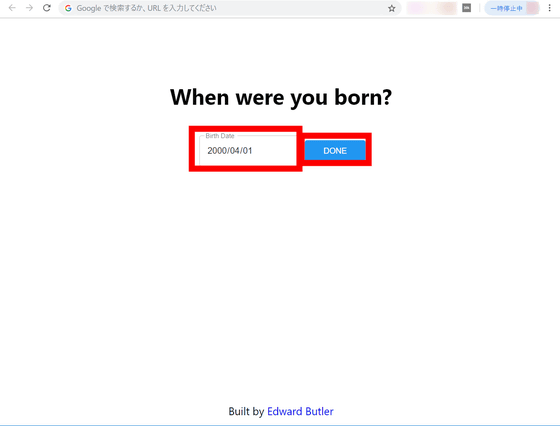 Then, out of the 30 thousand days, the number of days already live was displayed. GIGAZINE is 6851 days since birth, assuming a lifespan of 30,000 days, the remaining life seems to be 21, 249 days.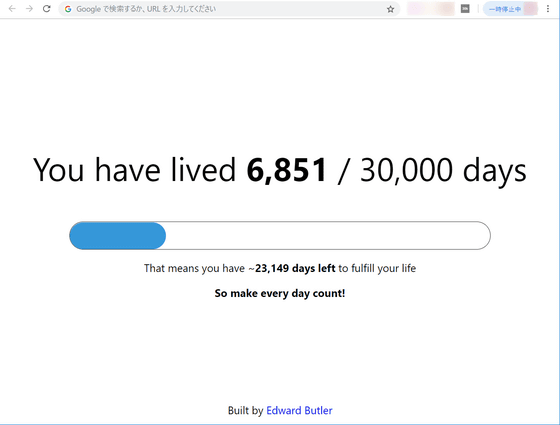 Every time I launch a new window or tab, it shows how many days I lived.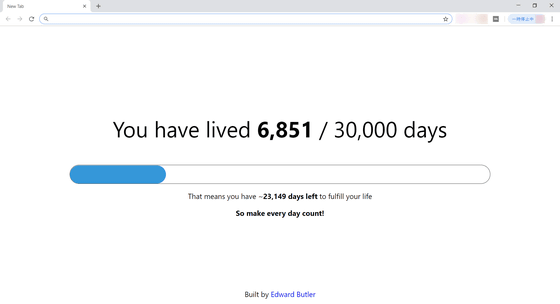 Chrome extension "30k" is the founder of Dropbox Mr. Drew Houston made a speech at the Massachusetts Institute of Technology's 147th graduation ceremony held in 2013, saying "30,000 days is shorter than I think, I realized that I had no time to care about grades and rankings, decided to stop my aim at perfection and make my life happy, "he said.