The graveyard of the Google service that celebrates Google terminated services and projects 'The Google Cemetery'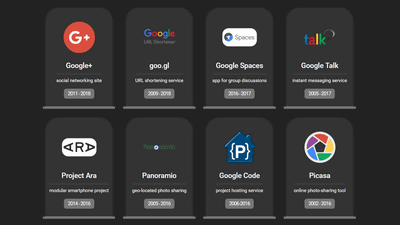 Google, which has grown from search engine service startup to a giant global scale company, offers a variety of services besides search engines. However, behind the surprising growth of Google, there are many service projects that were lost to other companies in the same industry and truncated. In " The Google Cemetery ", Google's tombs of services and projects that have disappeared are made, and you can give your thoughts on the services that once existed.

The Google Cemetery
https://gcemetery.co/

· Google+
Google+ is a social networking service (SNS) that Google has provided. Initially it was a real name system, but it became available even if it was not a real name afterwards.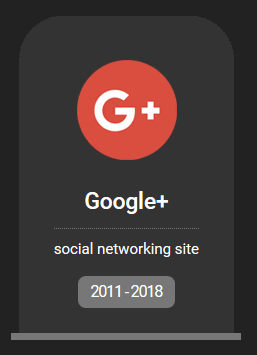 We could construct a closed community by classifying friends as "circle", and although some users were deeply popular, we could not overwhelm other SNS like Twitter or Facebook, and in October 2018 individual In spite of the leakage of information, the end of service in August 2019 was notified due to "low number of users".

Another 500,000 people leaked out of Google+ is due to service termination, another reason is pointed out due to poor use - GIGAZINE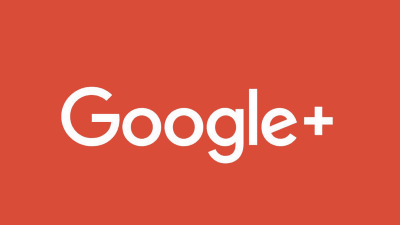 · Google URL Shortener
The URL shortening service "Google URL Shortener", which was offered since 2009, is a service that can shorten long URLs in a domain called "goo.gl".



It was announced that we will terminate the service on March 30, 2019 and move to " Firebase Dynamic Link ". The abbreviated URL previously created with Google URL Shortener can continue to be used as it is.

Google URL shortening service "URL Shortener" ended on March 30, 2019 - GIGAZINE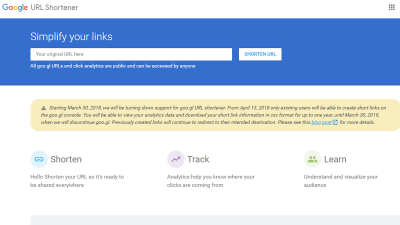 · Google Reader
Google Reader was a web-based RSS reader that was offered since 2005, but it ended its service on July 1, 2013.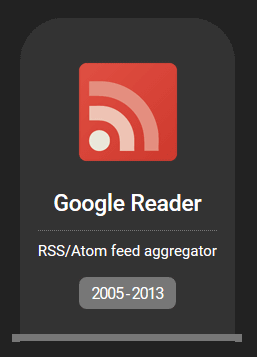 The use of the service cited "2 because the number of users of Google reader is decreasing" and "Google took a policy to focus on a small number of products."

Google's RSS reader 'Google Reader' terminates on 1 July - GIGAZINE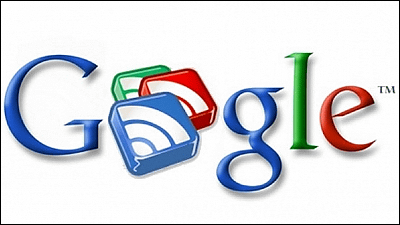 · Picasa
Google purchased in 2004 to "Picasa" in order to expand the photo function that Google can apply to "Blogger" of blog service originally.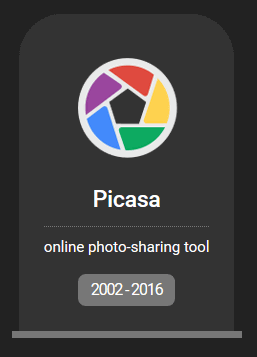 Google has been developing Picasa for more than 10 years, but released ' Google Photos ' in May 2015. Picasa has decided to terminate the service from the policy of migrating the photo storage service to Google Photos.

Google photo management service "Picasa" has ended and will be integrated into "Google Photos" - GIGAZINE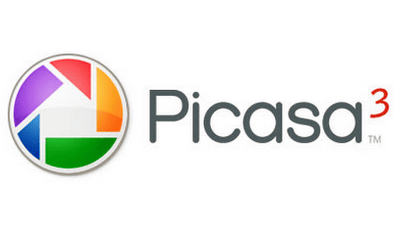 · Google Video
"Google Video" is a free video sharing service that started on January 25, 2005. Since Google acquired YouTube, which was competing in 2006, we decided to integrate Google Video's video sharing service with YouTube, and finished uploading Google Video in 2009. The movie uploaded to Google Video could be watched for a while, but as of April 29, 2011 it is impossible to play again. As of 2018, Google Video has barely a name as a video search engine.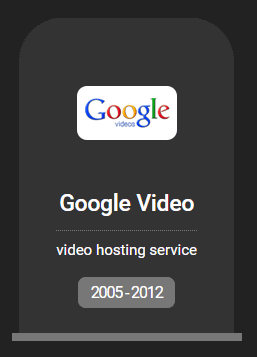 · Google Jaiku
Google was trying to advance into a "microblogging" service that posts short texts on the net that are not enough to write as blog entries and blogs and SNS as found on Twitter. In 2007 Google purchased microblogging service Jaiku and served as Google Jaiku.
Google Acquires Microblogging Service "Jaiku" - GIGAZINE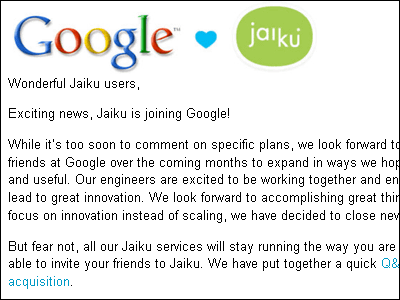 However, we can not defeat the mighty rival Twitter, it ended on January 15, 2012.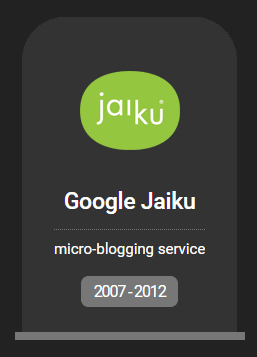 · Google Code
"Google Code" is a project hosting service opened in 2006 to support open source projects. However, after that, project hosting service such as GitHub appeared, many users flowed there. In October 2014, Google itself transferred its API to GitHub and froze the project on Google Code. And on January 25, 2016 we decided to close Google Code.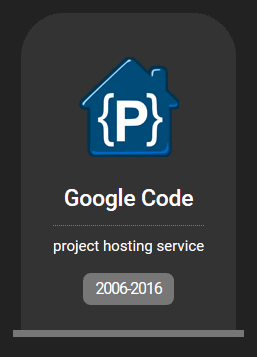 There are various other "graves of Google services", so please check them if you are interested.