As if as a 'drinking cheese tart' Kentucky drinking sweet 'Krushers apricot sauce plenty Cheese tart' Tasting review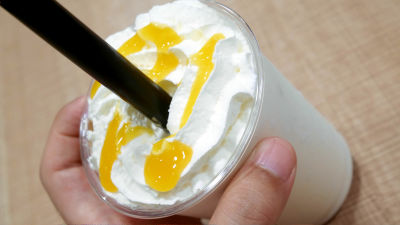 Kentucky Fried Chicken Drinking Sweet "Crashers" appeared in limited quantities from Thursday, October 11, 2018, with a new flavor " Krushers apricot sauce plentiful cheese tart " made in collaboration with PABLO, a cheese tart specialty store I will. It was said that it was finished in "just a drinking PABLO cheese tart" that plenty of apricot sauce is applied like PABLO's cheese tart and you can also enjoy the taste of thick cheese, so actually drink it and make it I have checked.

Currently melting encounter. Crushers | KFC
https://krushers.kfc.co.jp/?_ga=2.153987643.2084477805.1539137671-1603430490.1539137671

Cheese cake revolution! Fresh baked cheese tart specialty store PABLO (Pablo)
https://www.pablo3.com/news/detail/?seq=728

I came to Kentucky Fried Chicken at once. Please note that "Krushers Apricot sauce plentiful cheese tart" is handled only at 554 shops selling crashers nationwide.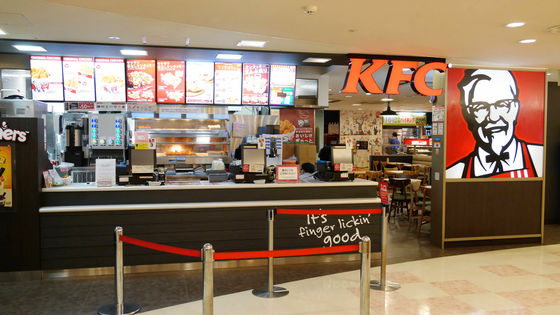 I found a poster of "Krushers apricot sauce plentiful cheese tart" in front of the shop.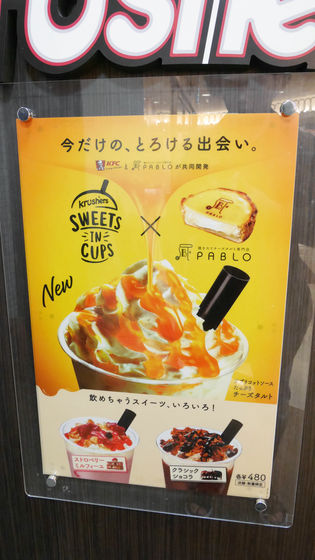 That's why I ordered it immediately. Although the straw is quite huge, the cup may feel small ... ...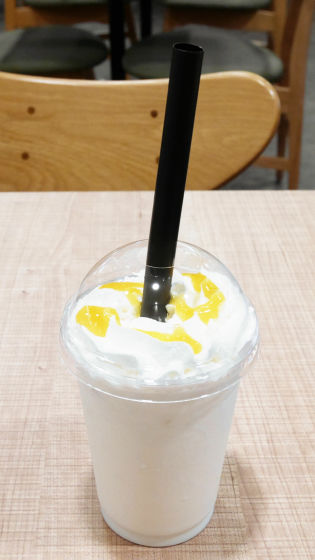 Compared with iPhone XS, you can see that it is a similar size feeling. The straw seems to be just too long & thick.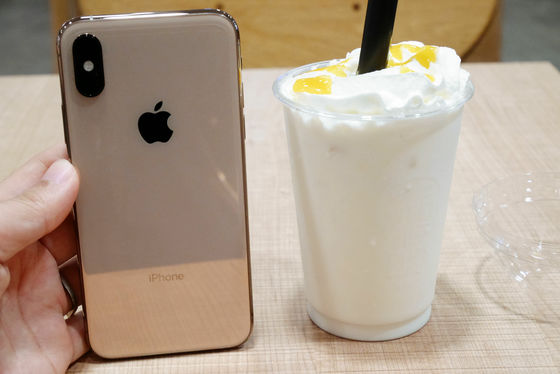 "Krushers Apricot sauce plentiful cheese tart" is a yellow yellow apricot sauce on a light whipped cream and it is initially looked like " Pablo Cheese Tart ".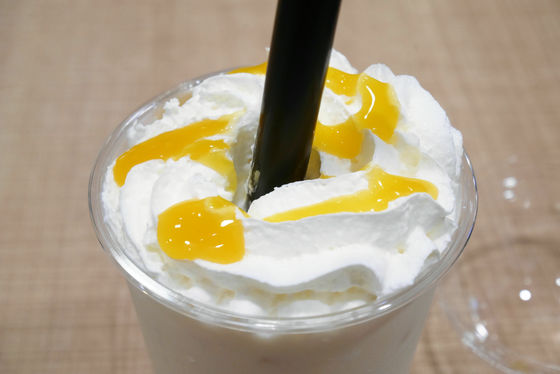 The drink part is pure white, it is said to be a thick cheese taste.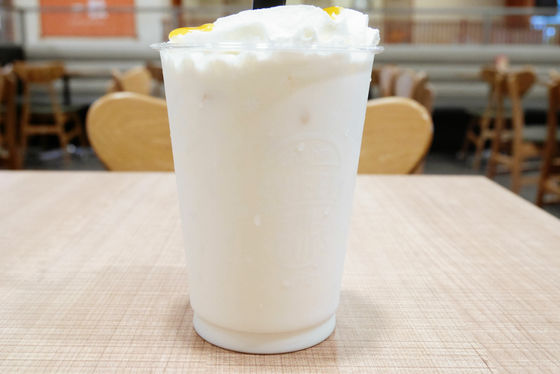 So, I will try using a thick straw about 1 cm in diameter.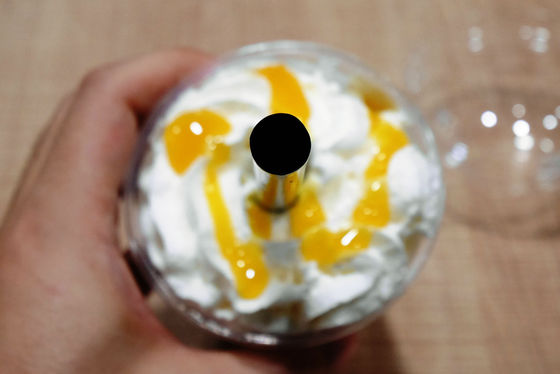 When you drink a bite, the taste of chilled cheese spreads throughout your mouth, and at the same time, whole grain crunch will flow into the mouth more than expected. This whole grain crunch has the presence enough to feel the flavor of the flour firmly, even if you absorb moisture over time, the crispy texture never goes down, plus the dessert-like eating response. Whether it is this or the whole, it is just "dessert to drink" finish.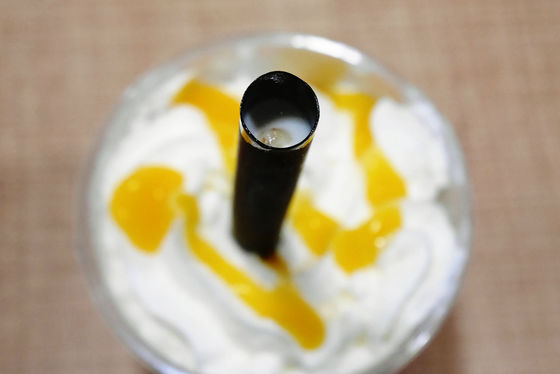 It is the whole grain crunch that sticks to the edge of the cup. Since this is contained in large quantities, when you drink, stir regular whole drinks and enjoy the whole grain crunch without sinking to the bottom.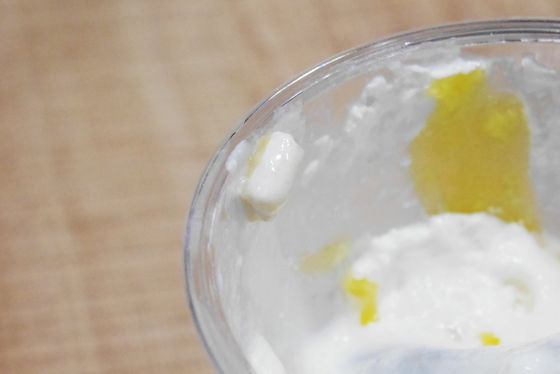 When getting bored with a cheese drink of gentle sweetness, mix apricot sauce with a straw. Sweet and sour taste are quite strong when apricot sauce alone is used, but when mixed with the drink part plus a moderately sour taste, it turns into a more refreshing and tasteless taste.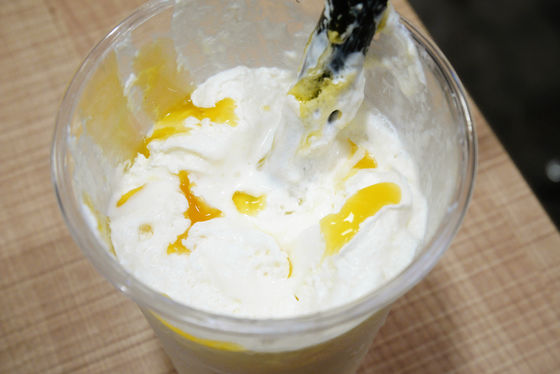 In addition, "Krushers apricot sauce plentiful cheese tart" is 480 yen including tax, and limited quantity is sold at crushers selling stores of Kentucky Fried Chicken. If you can use available trial coupons from 1st October to 30th November 2018, you can buy it for 300 yen including tax, so please check out who is interested.