I tried ``Citrus Mint Lemonade'' and ``Berry Lemonade'' for mint lovers who are cool but suddenly cool with a strong mint feeling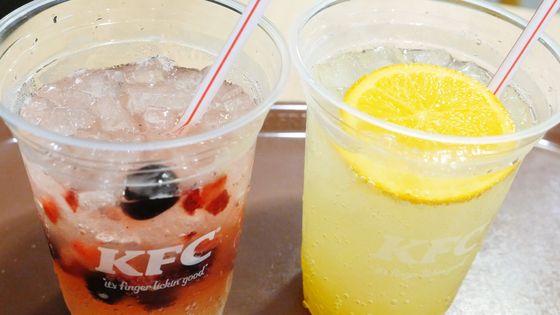 From Kentucky Fried Chicken, a limited number of new lemonade flavors " Berry Lemonade " and " Citrus Mint Lemonade " have been released from July 8, 2020 (Wednesday). I added toppings to the usual lemonade using Sicilian lemon juice, and it is said that they are all flavored lemonades that are perfect for summer, so I tried drinking and checking how it tasted.

Two types of flavor lemonade, perfect for summer, are now available! 'Berry Lemonade' 'Citrus Mint Lemonade' New release on Wednesday, July 8

https://japan.kfc.co.jp/news_release/news200703kfc01.html
Arrived at Kentucky Fried Chicken.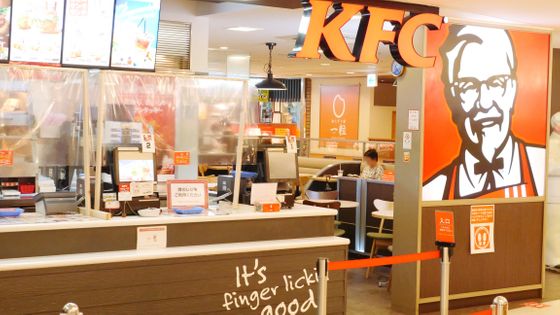 The new menu was appealing at the store.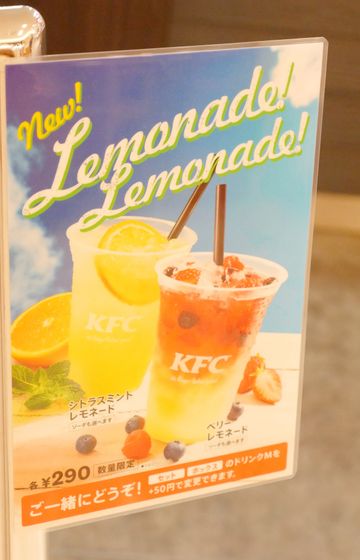 'Berry lemonade' (290 yen including tax) and 'Citrus mint lemonade' (290 yen including tax) normally do not have carbonic acid, but it is possible to change to 'berry lemonade soda' and 'citrus mint lemonade soda' with free carbonation. That. This time I tried to select soda.



The left is berry lemonade and the right is citrus mint lemonade. You can see berry grains under the ice on the berry lemonade and sliced oranges on the citrus mint lemonade.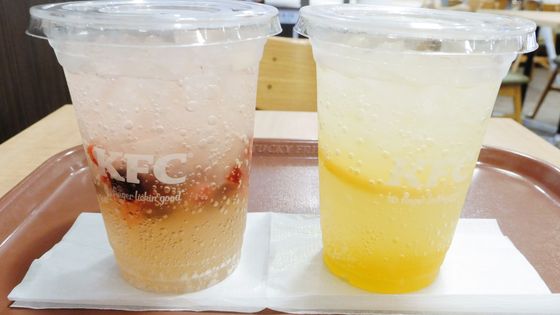 Comparing the size with the iPhone 11, it looks like this.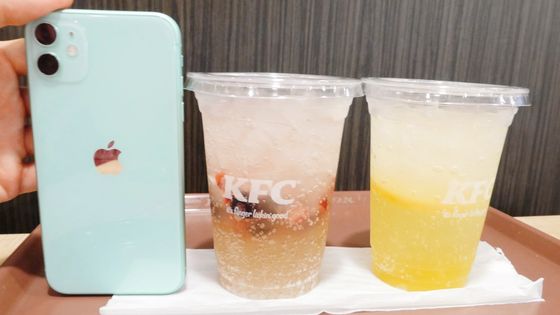 The berry lemonade has plenty of three types of berries, strawberry, blueberry and raspberry, giving it a gorgeous appearance.



When you drank it immediately, you can feel the taste of the fruit itself, which is not artificial because the sourness of lemonade and the sourness and sweetness of berry are combined. The refreshing aftertaste is perfect for summer.



When I tried eating the flesh containing rumbling, the sweetness of the berry spread in my mouth and it was a drink that I could enjoy the sweetness.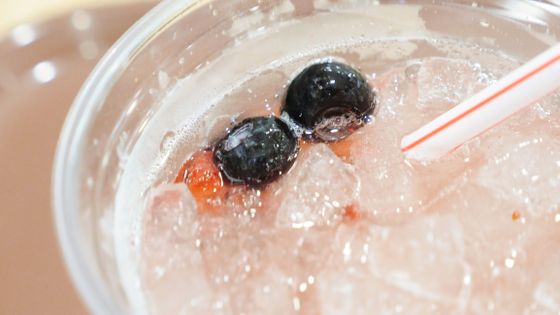 Then citrus mint lemonade.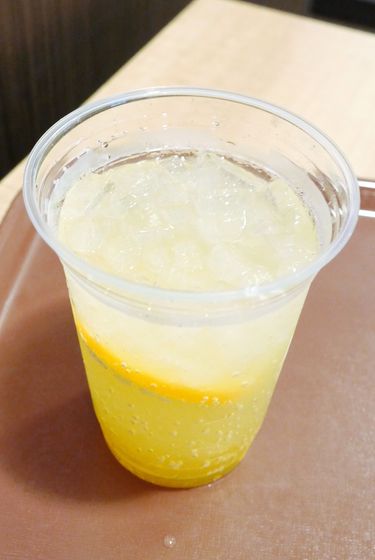 The bottom of the cup is filled with grapefruit pulp and jelly with mint.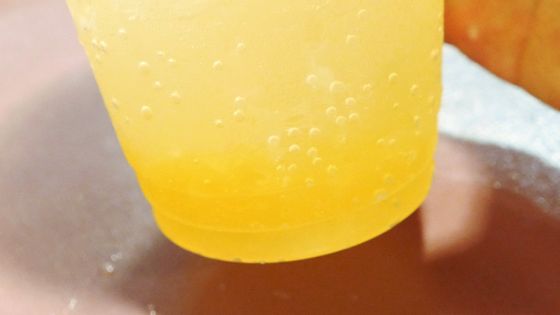 When you drank right away, the sourness and delicate sweetness of lemonade, as well as the intense mint flavor of mint jelly are claimed. When you inhale the jelly all at once, a considerable mint feeling rushes into your mouth, and even after drinking, the mint feeling continues for a while. It seems to blow away the hot summer with a refreshing mint flavor, making it a drink that irresistible for mint lovers.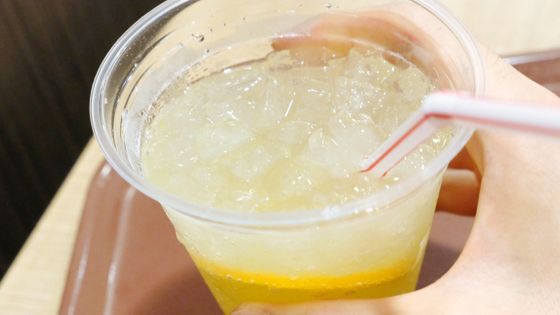 The sliced orange is quite large. When I tried it, I felt the bitter taste of the skin and the sweetness of the pulp.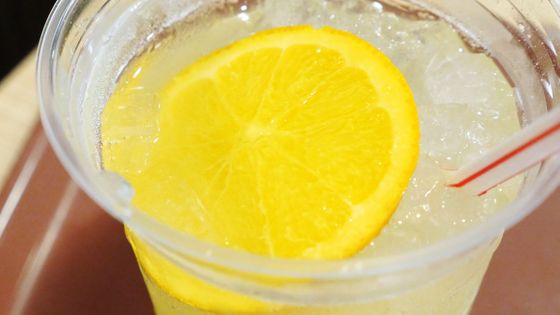 Both 'Berry Lemonade' and 'Citrus Mint Lemonade' are 290 yen including tax and can be purchased at Kentucky Fried Chickens nationwide from Wednesday, July 8, 2020, excluding some stores. Due to the limited quantity, it will end as soon as it runs out.