Mr. Donut's "Fruit Shoe" and "Fruit Shaved Ice" Tasting Review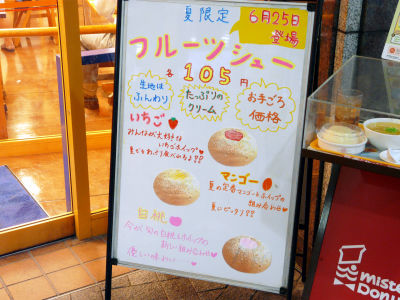 New items "fruit shoes" and "fruit shaved ice" were released on Wednesday, June 25 at Mr. Donuts, so we went eating to the store at once. I thought that the shaved ice was just a good menu as it got so steamy, but this was quite a delicate item.

Details are as below.
Fruit shoe | Mr. Donut

Fruit shaved ice | Mister donut

3 kinds of fruit shoes.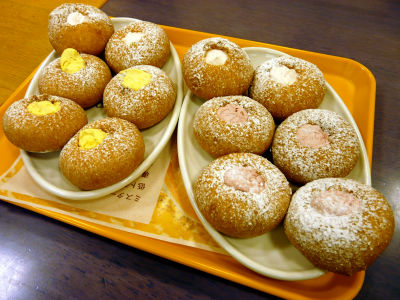 Yellow cream is mango.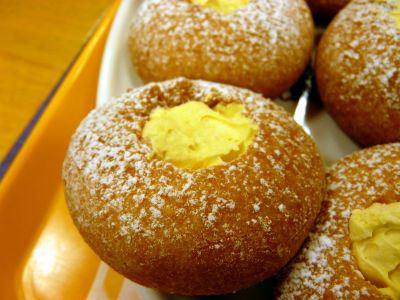 Mango was properly in the center of the cream. Sour taste is stronger than sweetness and refreshing taste.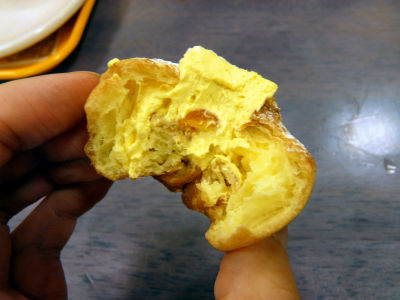 Pink cream is a strawberry.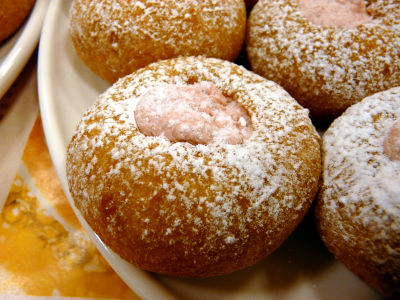 Again, the cream had a sour taste of strawberry.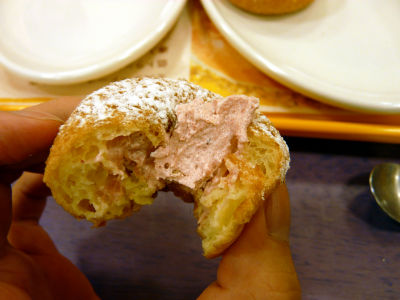 White cream is white peach.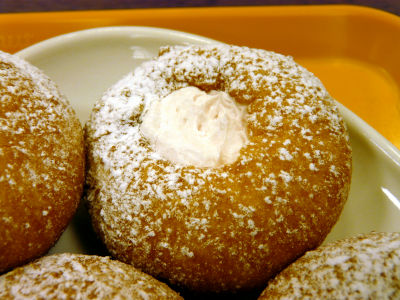 Sweetness is strong and feel like most donuts. The flavor of the fruit is appearing well.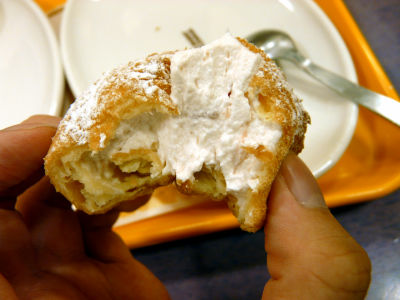 "Fruit shaved ice" where handling stores are limited. The mango on the left and the strawberry on the right.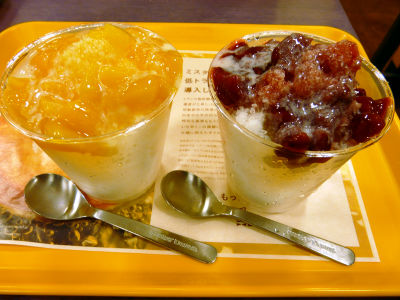 Mango is used extensively. It has a taste of fairly rich mangoes, but there is not much sweetness so it is painful to eat as shaved ice. If you eat the fruit part that is on top first, just ice is also hard.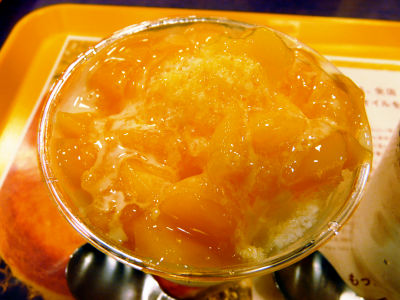 This is strawberry. Rather than strawberry itself, I felt like I put the strawberries inside the strawberry jam. It seems that condensed milk is used, but it is not that sweet. It is more delicious than mango, but it is also a taste featuring acidity, maybe I wanted more condensed milk.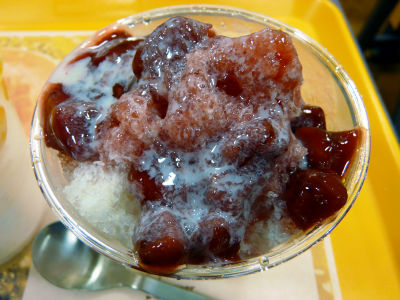 Since the fruit shoe fair is being held until June 29 th (Sunday), it is 80 yen at 105 yen, so if you are interested it might be a good idea to buy it at this opportunity .