What is the bad habit that Bill · Gates and others such as successful business success ceased before the success?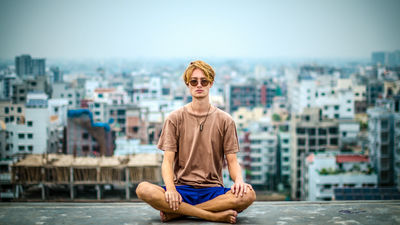 by Isabell Winter

Mr. Bill Gates, founder of Microsoft, Ellon Mask, founder of Tesla and SpaceX, and Mr. Mark Cueban of 2929 Entertainment who holds a comprehensive entertainment company, It is said that there is a bad habit. It can not be said that "I will succeed if I quit," perhaps it may be helpful for people who want to succeed.

Bill Gates, Elon Musk and Mark Cuban quit these 3 bad habits
https://www.cnbc.com/2018/10/08/bill-gates-elon-musk-and-mark-cuban-quit-3-bad-habits-before-success.html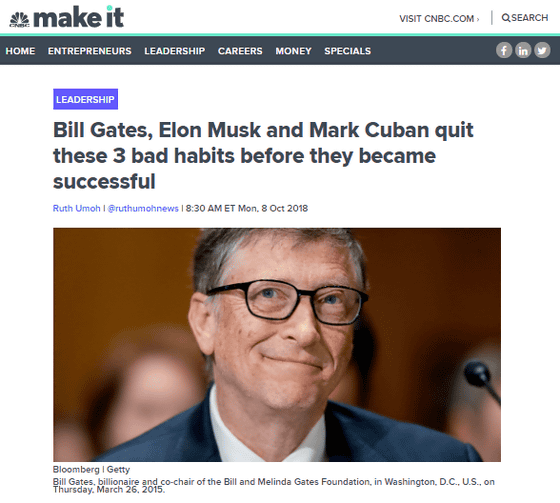 Procrastinate to do what you must do <br> Young Bill Gates when I entered Harvard University was a type to postpone everything anyway. This bad habit was as hard as talking about himself as "he liked to show that he did not do anything," and the exam seems to have done nothing until two days ago. Still, the result was almost A, and slightly, organic chemistry was only able to take C + due to poor sound of lecture video.

However, when entering the business world, "I will not do anything until just before the delivery date" will not be talked about, but Mr. Gates said he has corrected this bad habit over several years.

◆ Caffeine Poisoning Mr. Eilon Mask has taken a large amount of caffeine to realize working hours of "120 hours a week". When I was interviewed by AUTO BILD of the automotive information media in 2014, "I always drink 8 diet / coke a day, but today I have only 1 or 2 drinks" I will.

Tesla CEO Elon Musk (2014) - YouTube


Besides this, Mr. Mask who was drinking 1 or 2 cups of coffee a day and was completely into caffeine poisoning seems to be taking water instead of taking caffeine.

Improve communication
Mr. Mark Cueban, co-owner of 2929 Entertainment and owner of NBA's Dallas Mavericks, yells at Martin Woodle, a partner who jointly launched a venture company in his twenties. He seems to have done something like that. However, as time passed, I learned that I shouted about the productivity, profitability and competitiveness of the surroundings are declining and I realized that the scream is "one hundred dirty and one free".

Originally Mr. Cuban highly appreciated Mr. Woodle as "the most attractive person I met in my life so far " on my own blog, and it was such a thing that I could complement each other exactly Therefore, it seems that it became possible to move as a more powerful team by firmly communicating.
in Note, Posted by logc_nt