What is written in Amazon Amazon Nonfiction Books where Amazon's founder Jeff Bezos's wife gets criticized?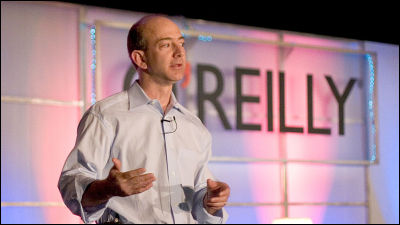 ByJames Duncan Davidson

Mr. Mackenzie Bezos who is Mr. Bezos' wife "Made a mistake in the content of the book" was attached a rating of "one star", a non-fiction work depicting Jeff Bezos's success story "The Everything Store : Jeff Bezos and the Age of AmazonJeff Bezos The Endless Ambition")". Mr. Brad Stone, author of a part of the content of the work that interests himBusinessweekIt is open to the public.

Jeff Bezos and the Age of Amazon: Excerpt From 'The Everything Store' by Brad Stone - Businessweek
http://www.businessweek.com/printer/articles/158534-the-secrets-of-bezos-how-amazon-became-the-everything-store

◆ Early life of Jeff Bezos

Amazon, which celebrates its 20th anniversary in 2014, began as an online bookshop, and now it has an annual revenue of about $ 75 billion (about 7.4 trillion yen) and a market value of about $ 140 billion (about 13.8 trillion yen) Become a top-class company among mail-order sites. In 2013, it opened a shopping site to sell high-end artworks in India, began selling new Kindle and tablet terminals, and also "can play streaming digital contents on TV"TV streaming boxWe also announced the release plan of " It is CEO Jeff Bezos (49 years old as of 2013) to support the huge mail-order site which is far larger than the original online bookstore.

Mr. Bezos in childhood seems to spend most of its time with his mother Jackie and grandparents. Mr. Bezos's mother Jackie remarried Mr. Beigos, who is immigrant from Cuba when Mr. Bezos was 4 years old. The only thing that Mr. Bezos remembers about his real father is that he wrote his real name when writing family composition in a document at a hospital. Last time I saw my father was Mr. Bezos when I was three years old, but the information on my father was not disclosed to the public at all.

Mr. Bezos' mother, Ted Yergensen, who belonged to the circus, is good at unicycling, his skill is the best in Albuquerque. In 1961, Ted, who was then 16 years old, is featured in the local newspaper with a photo as "the most universal unicycle good".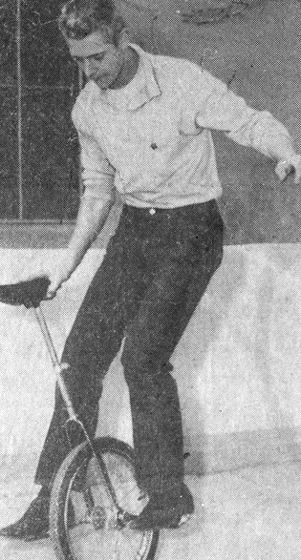 When Mr. Ted was a high school student, he began dating with Jackie Gise, who is a junior college student for two years at the same high school. When Mr. Ted celebrated 18 years old, Mr. Jackie 's pregnancy was discovered and two married on June 19, 1963. Jackie gives birth to the first child on June 12, 1964, about one year after engagement, and names the name Jeffrey Preston Yergensen.

Although the Yergensen family who started a married life smoothly, Ted who belongs to the circus group can not say that he earns a lot of earnings, and his life was very painful. Also, Mr. Ted has a drinking habit and often does not come home. Jackie 's father, who worried about her daughter' s husband, can finance Ted to finance the university financially. However, Mr. Ted dropped out of college and never got a regular job.

Mr. Jacky filed for dissatisfaction with Mr. Ted 's life applied for divorce in June 1965 and as a result of the trial Mr. Ted to pay Jackie a monthly 40 dollars (about 14000 yen at that rate) as a child support cost You are ordered. Mr. Ted's monthly income at the time of trial was only 180 dollars (about 63,000 yen). Mr. Ted visits Jackie for several years after the trial, but payment of child support expenses was stalled.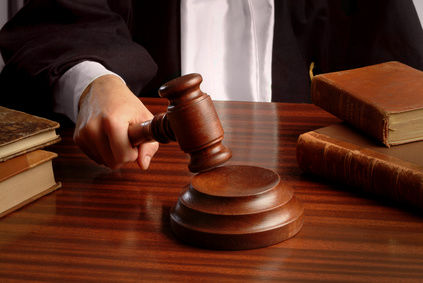 BySalFalko

Jackie moved to Houston after divorce and began working at the Bookkeeping Department of the New Mexico Bank and met Miguel Bezos who was a college student and a nighttime byte at a bank. They decided to get married after dating, Jackie told Mr. Ted to marry, and requested that "I want you to stop paying child support and never come back" again. Jackie 's mother also promised Mr. Ted not to approach her girls and grandchildren. Jackie gives his son a new husband's surname and decides to rename it to Jeffrey Bezos.

Mr. Bezos's real father Ted Yergensen's present

Mr. Brad Stone, author of The Everything Store: Jeff Bezos and the Age of Amazon, succeeded in contacting Mr. Bezos's father Ted Yergensen. Mr. Ted runs a small bicycle shop in the city in the northern part of Phoenix, Arizona as of 2013. Mr. Stone tells Mr. Ted, "Your son Jeffrey is the CEO of Amazon's online shop Amazon". Mr. Ted shows a confused appearance, "I do not know anything about Jeff Bezos," but when Mr. Stone talks about Jackie and Jeffrey, he finally started to believe "Jeffrey is still alive I heard that it was? Mr. Stone replies, "Your son is one of the most successful people on Earth," and will show Mr. Bezs' current picture to Ted. At that time, Mr. Ted decided to see his son 's face for the first time in 45 years.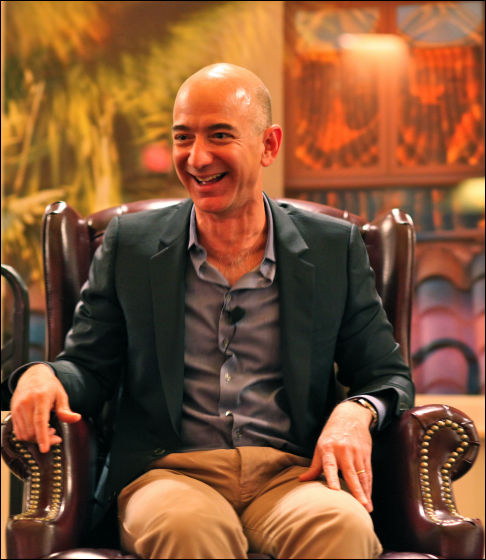 BySteve Jurvetson

Later, Mr. Stone met with Mr. Ted and his current wife, Linda, and they heard various things about the life after divorce. Mr. Ted passed various postings after divorce, moved to Phoenix in 1974, stops drinking which he liked, starts all the assets in 1980 and starts a bicycle shop. After repeating the move a few times, I settled in the present place, married and met my wife Linda.

According to Linda, Mr. Ted said he regretted the failure he did at a young age. Mr. Ted said, "I was not a good father at all, I had every responsibility, Jackie was not responsible at all," he regrets his old self.

After that, Mr. Stone was contacted by a person who is a relative of Ted, and he is told that Mr. Ted talked about his past past family to his family. Mr. Ted 's relatives who heard the fact confirmed Mr. Bezos' interview on the Internet, it seems that Bezos' laughing face was exactly like Ted.

Mr. Bezos photographed in 2005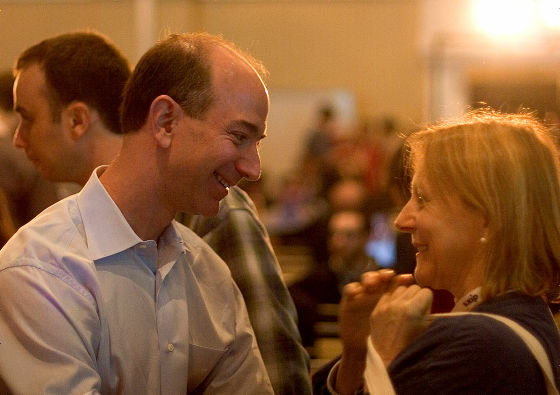 ByJames Duncan Davidson

In addition, Mr. Ted has seriously faced his life since launching a bicycle shop, and the bicycle shop management and reputation are both good.

◆ Jeff Bezos' communication skill

Mr. Bezos talks hardly at the conference and there is not much to talk about other than new product information etc. in an interview etc. Also regarding "The Everything Store: Jeff Bezos and the Age of Amazon" "To look back on the history of Amazon I refused any comment as "It is premature."

Such communication to Mr. Bezos' employees seemed to be quite intense, according to Mr. Rick Diesel, who was the director of Information Strategy at Amazon, Mr. Bezos abused his employees in the elevator and notified of dismissal Steve Jobs and Microsoft's CEO Steve Ballmer who throws a chair when angry is said to be in the same category.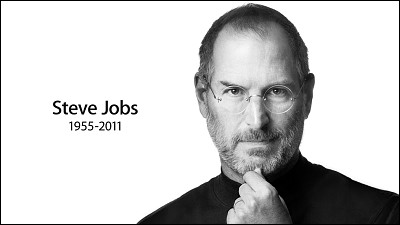 Mr. Bezos said to the employees, "Are you lazy or just incompetent?" "(After listening to the employee's presentation) Why are you wasting my time? "I do not want to hear that idea again, it seems I will commit suicide if I hear it." Only intense things just line up.

However, Mr. Bezos pointed out and criticism was always accurate, says Bruce Jones, former vice president of Amazon supply chain. When an engineering team took a presentation on a project that spanned nine months to Mr. Bezos, he looked at the documents created by the engineer's team and reads a word "everything that you guys are mistaken" and Bezos Mr. Williams writes out and writes out the mistakes of the project on the whiteboard. Despite having no technical experience, Mr. Bezos pointed out correctly, and the project team has no objection. According to Mr. Jones, Mr. Bezos was believed to be incredibly intelligent, but he said he was not merciless about communication with his employees.

Mr. Bezos photographed in 2006


ByNiall Kennedy

Even in Japan "Jeff Bezos The Endless AmbitionIt is scheduled to be released from December 19 in the title of "title", and as a result of looking at the summary like this it seems that it looks like it as non-fiction.

Incidentally,Amazon stakeholders review on Amazon"Jeff has never received an interview from the author" "I will make a person's image and drop important facts" "80% of the content of the book is correct, but the remaining 20% ​​is wrong" Although it is written in, it is unknown where it is concretely mistaken.
in Note, Posted by darkhorse_log