In the latest version of Windows 10, when it detects installation of Firefox and Chrome, a dialogue 'There is Edge' is displayed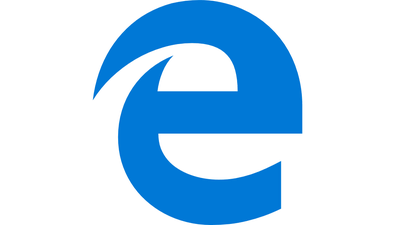 In the Insider Preview build of Windows 10 version 1809, when trying to install Firefox and Chrome, a news site · Ghacks reports that a dialog informing that there is Microsoft Edge will come in.

Microsoft intercepting Firefox and Chrome installation on Windows 10 - gHacks Tech News
https://www.ghacks.net/2018/09/12/microsoft-intercepting-firefox-chrome-installation-on-windows-10/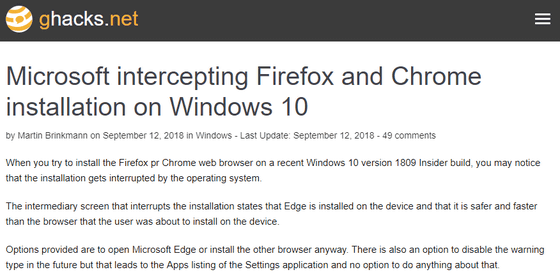 Microsoft has expressed honesty against Firefox and Chrome for a long time, and when you are using Firefox or Chrome on Windows 10, you will be notified that "Edge is safer", and on Chrome at Microsoft's site , I displayed a banner recommending Edge, and in "Windows 10 S" announced in 2017, I tried countermeasures to make it impossible to install Google Chrome because I can not register Google Chrome in the Windows store .



According to Martin Bringman of Ghacks, this time, when I tried installing Firefox or Chrome on Windows 10, I found that behavior and displayed a notification saying "There is already an Edge" It is the behavior of coming.

It is such a dialog that is displayed. Under the message "MicrosoftEdge already - a secure and fast browser for Windows 10 is installed -", "Open Microsoft Edge (Open Microsoft Edge)" and "Install anyway (Install anyway) "Button is displayed.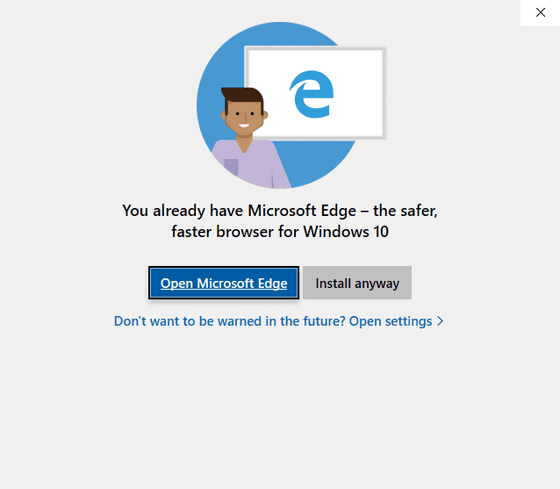 There is also a link which seems as if you can set it so that it will never display a notification, "Do not want to be warned in the future? Open settings", but even if you click on it, you can also click on the "Applications and Features" screen There is no place where you can change the setting just by displaying it.

As of September 12, 2018, such notifications are displayed only for Insider Preview builds. It is still unknown whether future will remain even when the stable version is released.

By the way, this kind of meddling is not only unilaterally done by Microsoft, but we will push to let Google, Edge and Firefox users access Google, using Chrome. If so, it can be said that only Firefox users are keeping pressure.