I tried eating 'Nissin Tomato Chicken Curry Messi AI thought about excellent compatibility of spice and tomato with AI choosing the best recipe'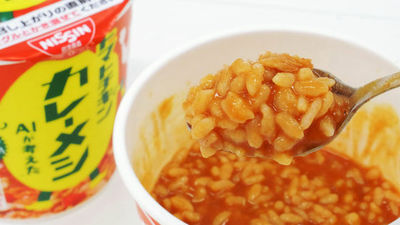 " Nissin Tomato Chicken Curry Messi AI thought about " Nissin Tomato Chicken Curry Messi AI thought "in Nissin 's" Kalemeshi "series which can eat delicious curry with" just stirring the gulgur after 5 minutes after putting hot water in the cup ", September 2018 It is sold at retail stores nationwide from Monday (Monday). As a result of selecting "the most suitable recipe that curry mes fans would like" from the combination of 24 million AIs, it was said that the curry meshes which made the main tomatoes and chicken were completed, and which recipe selected by AI I tried to eat it quickly to see if it is about level.

"Nissin Tomato Chicken Curry Messia AI thought" (released September 3) | Nissin Food Group
https://www.nissin.com/jp/news/7183

"Nissin Tomato Chicken Curry Messi AI thought" is a flashy package in which red and yellow are conspicuous.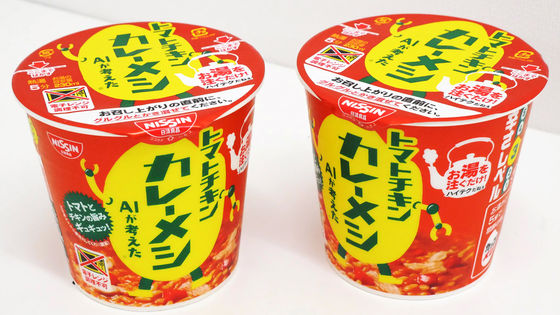 The spicy level is "3" in 5 steps.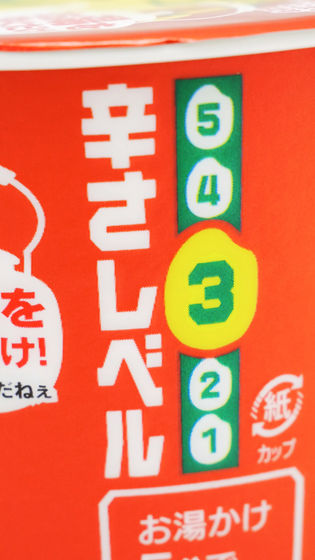 The hand of the character drawn on the lid of the cup is a robot arm, and it has a high-tech feeling. Estimated amount of hot water is 230 ml.



On the side of the cup, the wish of "AI thought about selling explosives! (Wish)" was printed small.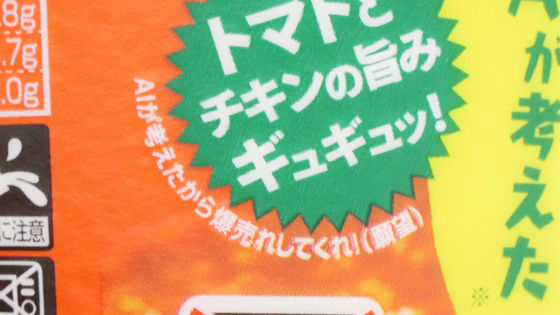 Looking at raw materials, you can see that in addition to tomato chicken ingredients such as seasoned chicken meat and processed tomato products, various spices such as " coriander " "ginger ( ginger )" " cumin " are lining up in the spice column. Even when the lid of the cup is not opened, the exciting fragrance of spice is drifting from the cup.



99 g per meal, the calorific value is 422 kcal. At the top of the nutrition ingredient display, there is a message from Kare Messes saying, "AI is uselessly used, something goes wrong." In selection of ingredients using AI, we have specialized in research on regularity discovery and knowledge extraction from big data, we have asked Professor Yuhito Owada of Tokyo University of Science to supervise, firmly and professionally It seems that AI was utilized under the guidance of the house.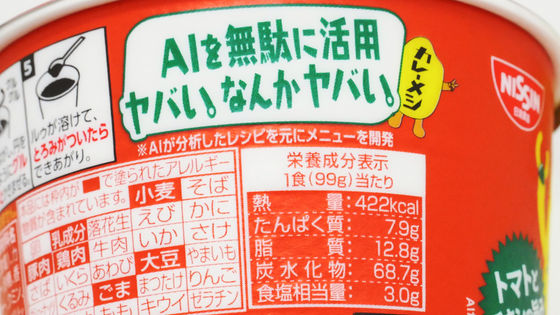 When I opened the lid, there were rice and curry roux, and chicken and tomato blocks in it.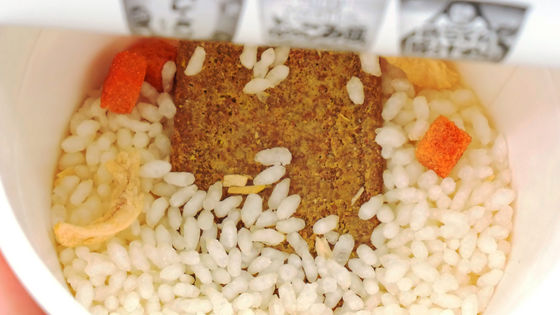 Immediately put hot water ......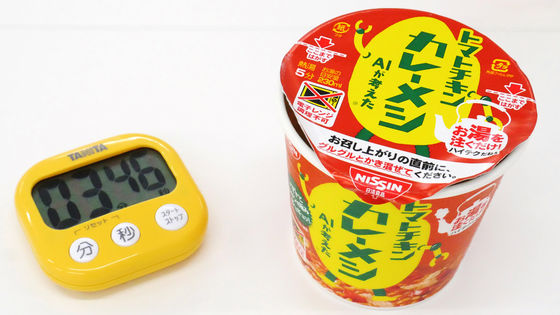 Open the lid after 5 minutes. At this time there is still no thick in Ru, atmosphere like soup curry.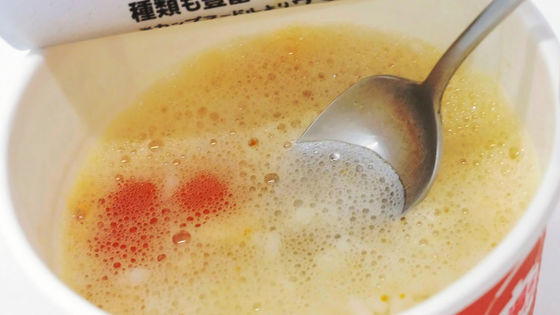 When stirring inside the cup with a spoon, it gently mixes with melted curry roux, and the whole becomes curry color.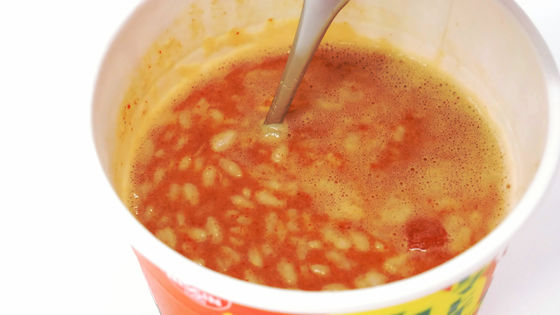 When stirring for more than 1 minute elapsed, thickening appeared in Ru.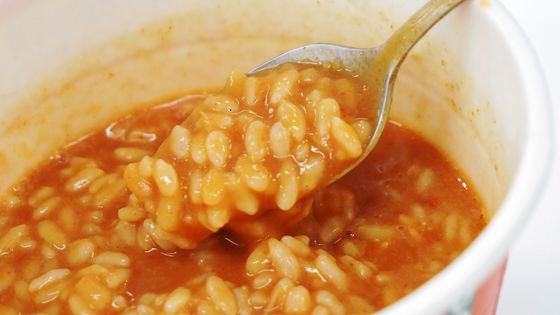 When scooping with a spoon, it mixes with the intense fragrance of spice and slightly smells the tomatoes. Putting Rou and Rice indeed is spicy but certainly not too strong, rather the tomato's sourness and gentle sweetness were felt strongly. Spicy rho and acidity of tomato are compatibility, and if it is a cup of about 1 cherries, it is likely to eat it all at once.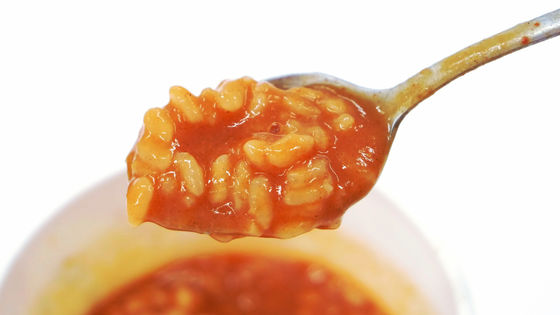 The ripped chicken was also properly returned with hot water, and I enjoyed a texture of texture. The "Nissin Tomato Chicken Curry Messi AI thought" is a suggested retail price of 220 yen (excluding tax), and it is sold at retail stores nationwide.