What is the reason why the high-class watch synonymous 'Rolex' is high?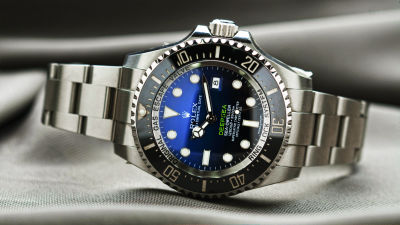 Speaking of luxury watches, the first thing many people imagine is "Rolex." However, there are few people who can answer accurately even if asked "Why is Rolex expensive?" A movie that answers such a question is published on YouTube.

Why Are Rolex Watches So Expensive? - YouTube


People who think "the world's finest watch = rolex" is like a mountain, and most people in the world as well as Japan have similar recognition. In the past, Rolex wrist watches were auctioned at about 17 million dollars (about 1.9 billion yen) at the auction, so it goes without saying that the value is high. Let's look back on history why "Rolex" is worthwhile.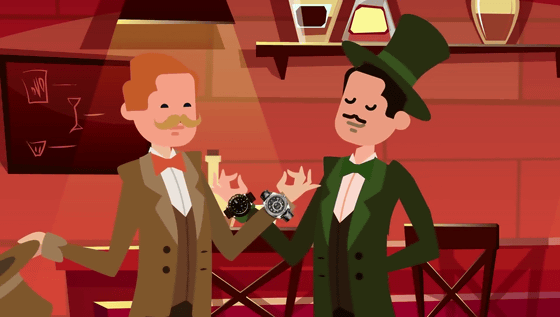 Rolex was founded in 1905 by Mr. Hans · Wilsdorf of Germany and was a company named "Wilsdorf & Davis" at that time, who ordered parts from outside to manufacture and sell watches. At that time, the wristwatches sold in general were very incorrect and it was difficult to point out the correct time, Mr. Wilsdorf said "I want to make not only an exact one, but also an elegant watch, someday" I heard he had it.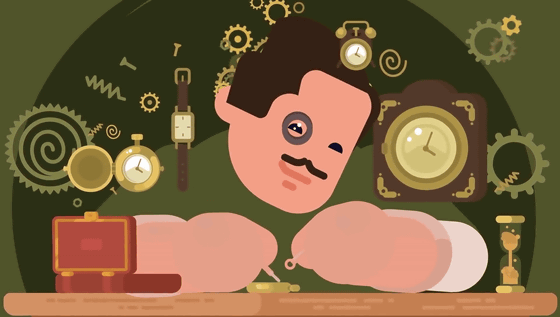 Mr. Vilsdorf started to make a wrist watch using a small movement made by a watchmaking studio in Bienne , Switzerland for the realization of his dream, and the watch manufactured using this part has the brand name "Rolex" You can now attach.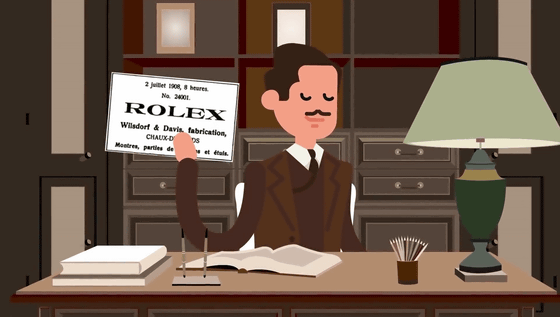 After that, Mr. Vilsdorf became concerned with the quality of the movement, and will continue to try to raise the precision of the clock thoroughly. From the Cronometer Test Association (COSC) in Bienne in 1910, it was acknowledged that "Rolex is a precision watch", it was the first time for a wristwatch to be certified chronometer . After that, he continued to improve the accuracy of the movement, as a result, in 1914 he received "A rating" at the cue observatory which carries out the most strict watch test, and the image "Rolex's watch = high quality" It was decided to plant it on a person.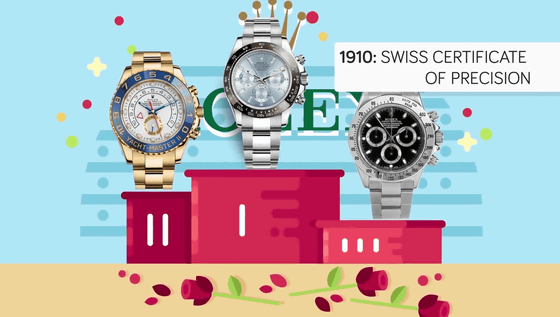 In 1915, Mr. Wilsdorf changed the company name to "Rolex" in fear of affecting sales if there was a German name in the First World War. Even after that, the momentum did not stop, in 1926 a wristwatch "Oyster" specialized for waterproofing appeared. In 1927 the next year, Mr. Mercedes · Glice, a swimmer in British television broadcasting, wore Oyster and challenged the crossing of the Dover Strait. It took about ten hours for Mr. Gright to swim in the Dover Strait, but the owner who wore it did not break and many people got to know "High Rolex Reliability" .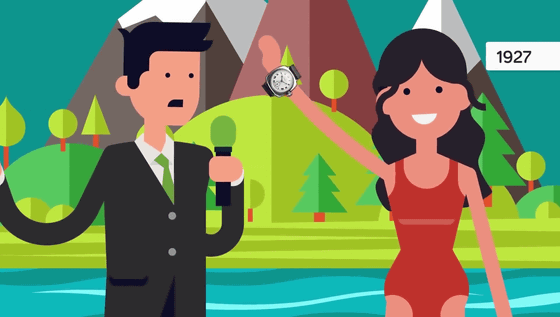 Rolex will continue to carry on the advertising tactics of bringing a watch to a high place then placing it on a car running at a very fast speed and enhancing brand evaluation. And in 1953 Sir Edmund Hillary , who later won the title of Sir (Sir), wore Rolex and climbed Mount Everest. As a result, the image "Rolex = symbol of accomplished person" will be established.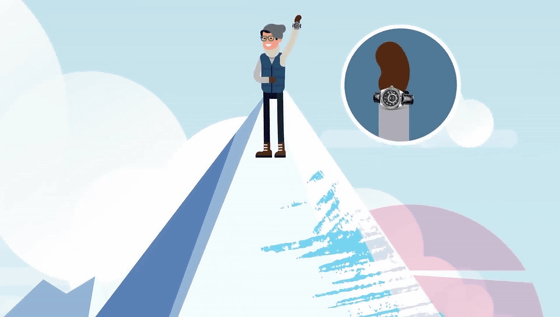 In 2000, Rolex developed the movement Cal.4130 , so we succeeded in keeping the number of parts to 290 far fewer than usual chronograph . As you can see from this, the company continues to maintain high technical skills even in 2018 as more than 100 years since its foundation, and continues to run the top of the watch market.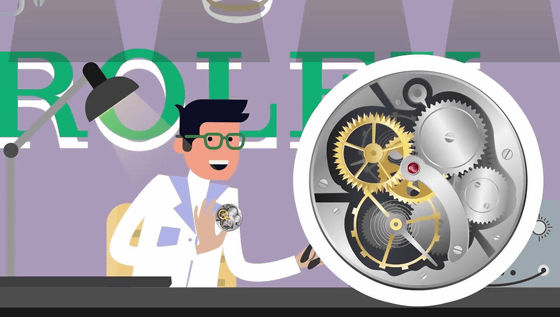 Of course, the watch manufactured by Rolex still has to go through a very strict examination and still can not be shipped unless we can clear the exam. Also, although the shipping inspection is also strict, since the test is carried out at the inspection agency's COSC afterwards, there is no worry about fraud. The Rolex wristwatch has been certified as "Superlative Chronometer" and has been proven to be "deviated from -2 seconds to + 2 seconds per day". This standard is more accurate than "a deviation of -4 seconds to + 6 seconds per day" which is considered as a strict inspection standard under normal circumstances, and it shows how Rolex is a high quality watch.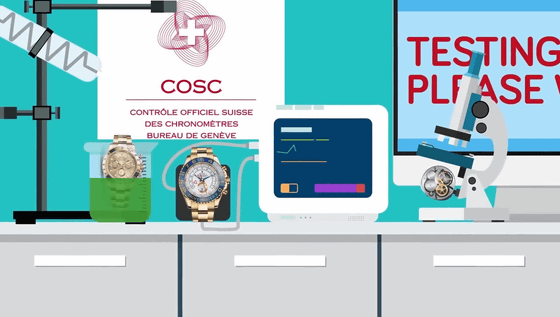 In order to develop a precision watch movement as well as Rolex, "long years" and "money" are necessary. And the parts themselves of the wristwatch are very small, the manufacturing yield tends to be low, and the manufacturing cost increases. In addition, because it is necessary to do all the assembly of the watch by hand, and since the unit price of Switzerland is the highest in the world, even watch manufacturing alone will cost a very high cost.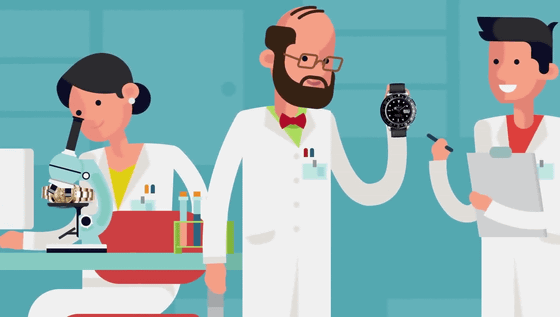 Rolex is also sticking to the materials, and it looks nice like "904L stainless steel" which is not treated even with ordinary luxury wristwatch, it uses expensive material also known as very hard thing. Of course, since it is a hard material, it is necessary to prepare special equipment to process, so it seems that the cost is higher than Omega and Tag Heuer of the same luxury wrist watch maker.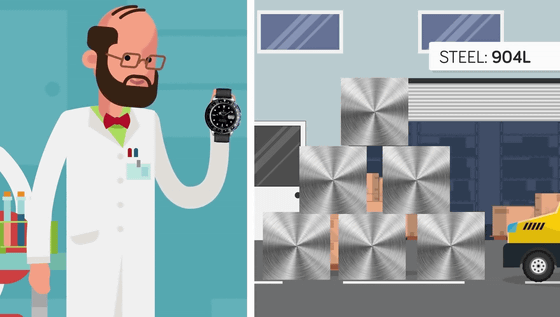 The Rolex watch is a very high price to realize "brand power", "high quality" and "high material cost", but this is not a disadvantage. As a merit, it is a point that is difficult to collapse. Even if you purchase Rolex watches at 10,000 pounds (about 1.44 million yen) and sell them after wearing them for about a year, you can trade at roughly the same price as you purchased.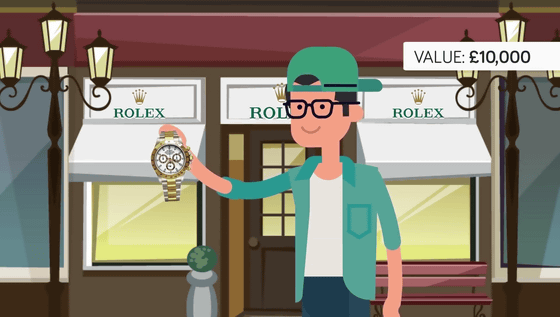 After 10 more years, if the model is a popular model, there is a possibility that it will be traded at a higher price than the purchase price. It is extremely rare that it will be 1.5 times the original price as in this example, but it can not be said that it is absolutely not.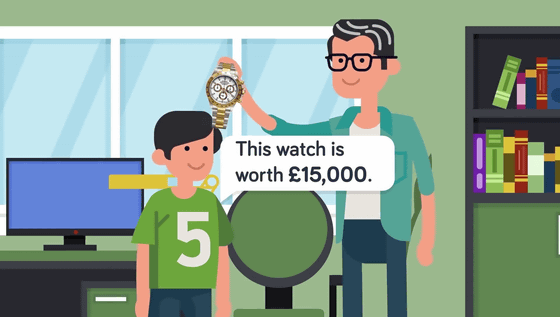 In this way, Rolex has continued to make products that will lead the industry over the years. The company continues to raise the brand value every day by continuing to make "what combines engineering and art", rather than just "making practical things that just tell people time."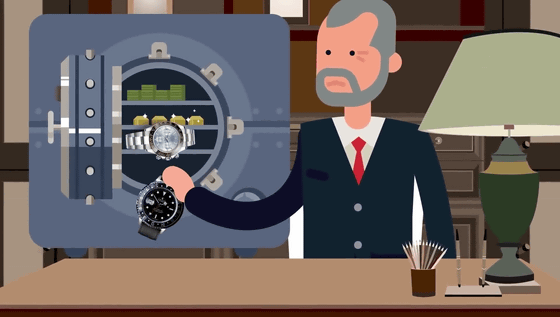 In other words, "high production cost" "research expenses to realize advanced technology" "high material cost" "brand value that has been increasing ever" greatly increases the price of Rolex watches.