Amazon will distribute 'toy catalog' and intend to get up to the Toy Usual Refugee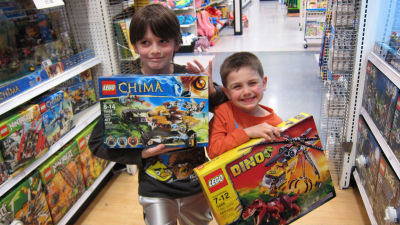 by Neeta Lind

"Toys" R "Us (Toys" R "Us)", a major toy sales company in the US, applied for the application of the bankruptcy law, and closed real shops throughout the United States . While the holiday season was concerned in a state that can be called "Toys R Us · Ross" for children who want toys and their parents, Amazon is embarking on catalog sales to accept Toys' R Us Refugees.

Amazon Takes a Page From Toys 'R' Us With a Holiday Catalog - Bloomberg
https://www.bloomberg.com/news/articles/2018-07-04/amazon-said-to-take-page-from-toys-r-us-with-holiday-catalog

In the U.S., the holiday season begins from Thanksgiving on the fourth Thursday in November, followed by large-scale sales wars such as Black Friday , Cyber ​​Monday and Christmas. The closing holiday season of the year is the most demanding time for children to have toys in the most demanding period of retail sales in the United States.

For this holiday season toy sales battle, Toys R Us so far created a special "toy catalog" and distributed it at stores, challenging the biggest sales warfare in a year. Many children in America and their parents were staring at the catalog of Toys' R Us and choosing a gift for the holiday season. This fickle poem disappears with Toys' R Us' s bankruptcy, but Amazon seems to be aiming for Amazon 's huge pie.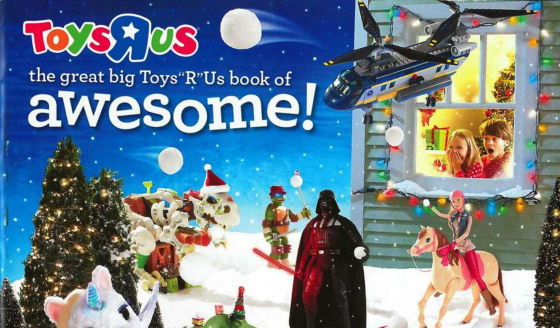 According to the information Bloomberg got from anonymous sources, Amazon plans to print a large volume of mail-order catalogs and distribute it throughout the United States to capture Toys 'R Us' s customers. This toy catalog seems to be distributed also at the "Supermarket Super Whole Foods " acquired in 2017. Amazon is trying to get toys 'rusus' customers altogether with Toys 'R Us' method.

Once Toys R Us has signed an exclusive agreement for selling toys on Amazon and Amazon.com, but as a result of Amazon admitting other toy merchants to enter Amazon.com due to poor quality, Toys 'R' Us I canceled my contract. Toys' R '' s solved the alliance with Amazon, but as a result of lagging behind the creation of its own online sales network, as a result of continued deprivation of customers to online mail order such as Amazon, there was a history that the business collapsed.

It is reported that the giant Amazon, which became a major factor of Toaisarus' business collapse, is also considering purchasing real stores of Toys' R '' s, Amazon is totally robbing Toys' R Us' heritage ', toys It seems to be a plan to expand sales.

Amazon is considering purchasing stores of 'Toys' R Us' announcing closure due to bankruptcy - GIGAZINE