Close and sell all US stores in which Toys' R Us has over 800 stores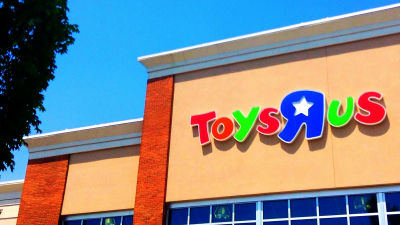 byMike Mozart

The Washington Post notes that Toys' Rose applying for bankruptcy proceedings in the United States is closing and selling all stores with more than 800 in the United States.

Toys R Us to close all 800 of its U. S. stores - The Washington Post
https://www.washingtonpost.com/news/business/wp/2018/03/14/toys-r-us-to-close-all-800-of-its-u-s-stores/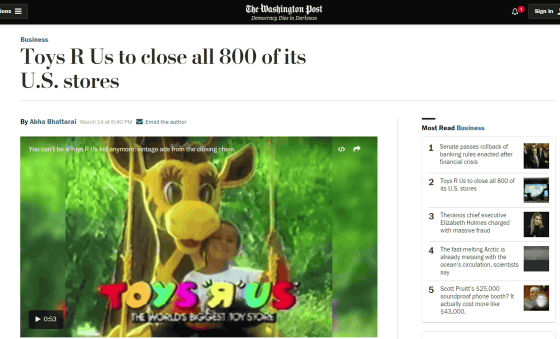 Toys R Us is reportedly shutting down its US stores - The Verge
https://www.theverge.com/2018/3/14/17121918/toys-r-us-closing-selling-stores-bankrupt-liquidate-holiday-sales-poor

Since Toys R Us in the United States had a debt of more than 5 billion dollars (about 530 billion yen), it corresponds to the civil rehabilitation law of Japan in September 2017Application for application of Article 11 of the federal bankruptcy lawDid. The closure of more than 800 stores was reported to employees on March 14, 2018 local time by Mr. Toy Usalus CEO Dave Brandon. Mr. Brandon is scheduled to hear in court on 15th.

Japanese Toys 'R Us says "There is no direct impact" on the application of the US bankruptcy law of Toys' R UsI am speakingHowever, stores such as France, Spain, Poland, Australia are considered to be affected.

According to The Verge, Mr. Brandon criticized suppliers and customers who were unable to support Toys' R Us in the holiday season, which is the biggest earnings day in the year, during a telephone conference with the staff, He said that he said "we will regret anything" in an unpleasant manner.
in Note, Posted by darkhorse_log