Firefox Lockbox application that can safely and comfortably synchronize passwords saved under Firefox account with iPhone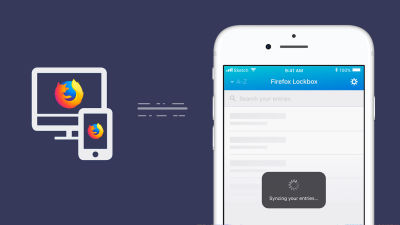 Mozilla is testing a password manager application " Firefox Lockbox " that can synchronize ID and password saved in " Firefox account " of browser Firefox with iOS application and use account information without entering characters.

Introducing Firefox's First Mobile Test Pilot Experiments: Lockbox and Notes - The Mozilla Blog
https://blog.mozilla.org/blog/2018/07/10/introducing-firefoxs-first-mobile-test-pilot-experiments-lockbox-and-notes/

How to use Firefox Lockbox is explained in the following movie.

Firefox Lockbox: An iPhone App For All Your Passwords - YouTube


When logging in with the iOS application ......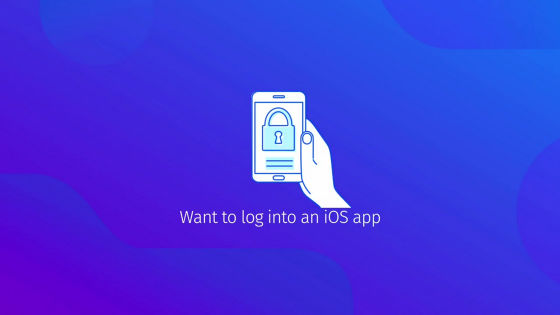 If the account information is saved in the Firefox account, if you can divert it as it is, you will not need to enter bothersome characters.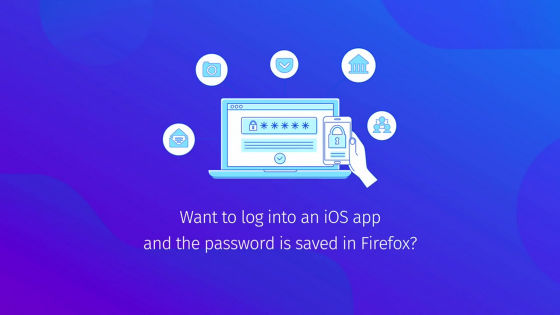 "Firefox Lockbox" is an application that makes it possible to access ID / password managed by such Firefox account from iOS application.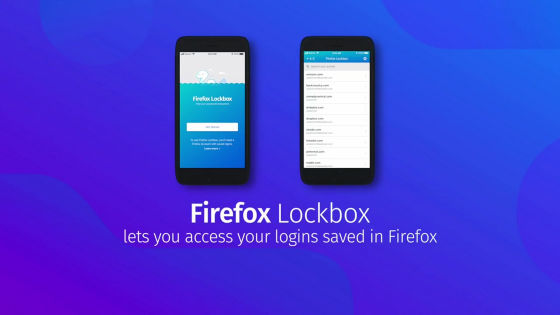 To use it, start Firefox Lockbox application ... ....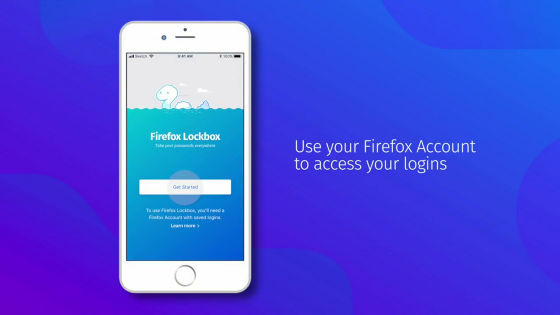 Just login with Firefox account.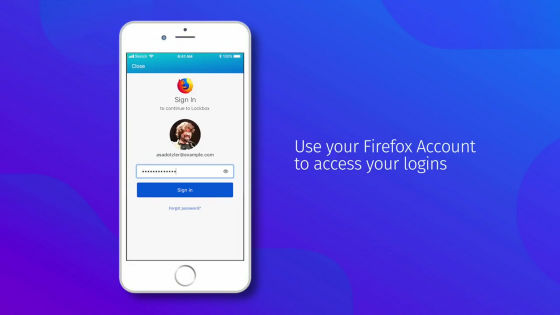 Password information managed by Firefox account will be imported automatically to iOS device.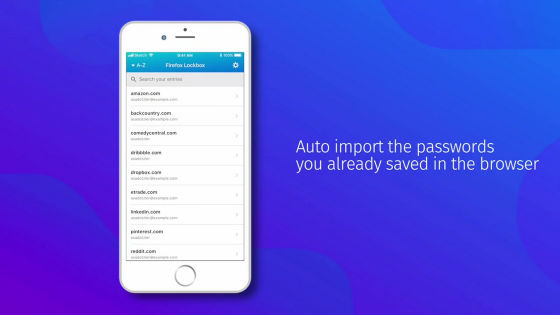 You no longer need to open a web page when logging in with the app. Account information such as ID and password itself is encrypted 256 bits and saved in iOS terminal. The Firefox Lockbox application itself can be locked and can be released with fingerprint authentication and Face ID, so account information can be safely used.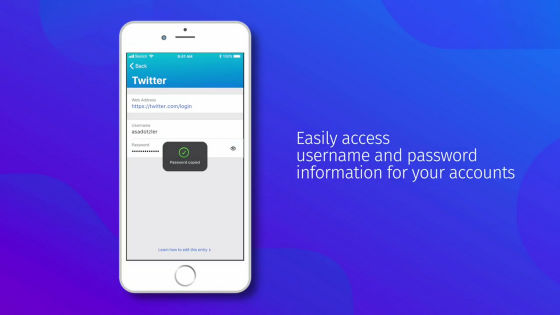 It is also possible to synchronize account information changed by Firefox Lockbox with a Firefox account.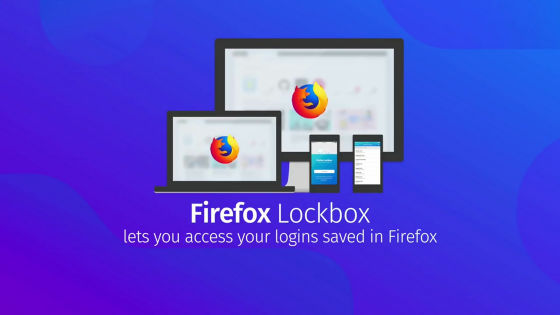 "Firefox Lockbox" corresponds to iOS only. You can download the beta application from the following Firefox Test Pilot page and use it on a trial basis, but it is only available in Australia, New Zealand, the UK, the US, Canada at the time of article creation.

Firefox Lockbox - Firefox Test Pilot
https://testpilot.firefox.com/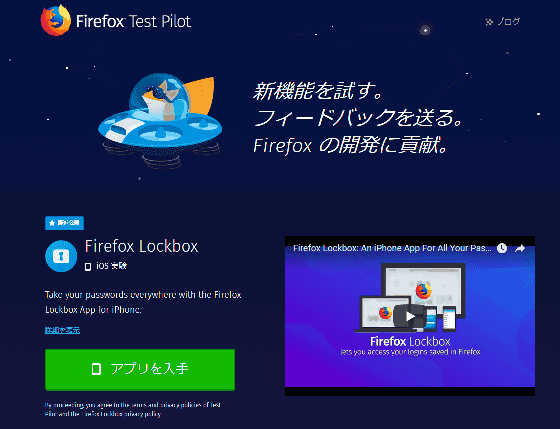 · Bonus : Mozilla is testing the Android application ' Notes ' to share memos instead of Firefox Lockbox 's release schedule at the time of making the article though there is no release schedule of Firefox Lockbox' s Android version.

Notes - Firefox Test Pilot
https://testpilot.firefox.com/experiments/notes/

By logging in with the Firefox account of Notes of Android application, it is possible to share the contents memorized in the application also on the desktop version (browser version) of Firefox. Notes notes are displayed in the left pane of the browser.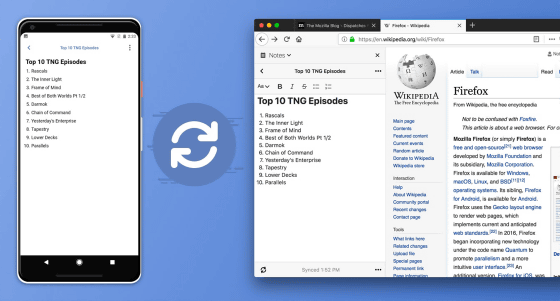 Beta version of Notepad application "Notes" that can be synchronized with Firefox is already available in Japan.

Notes by Firefox: A Secure Notepad App (Beta) - Apps on Google Play
https://play.google.com/store/apps/details?id=org.mozilla.testpilot.notes