Samsung opens the world's largest mobile phone factory in India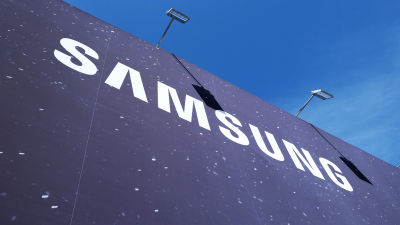 By Dennis M2

Samsung opened the world's largest smartphone factory in India, where demand for smartphones is remarkable. The company plans to double the number of smartphone production in India by 2020 and seems to want to increase sales in the Indian smartphone market, which is expected to explode in the future.

World's Largest Mobile Phone Factory Set to Open in India - Bloomberg
https://www.bloomberg.com/news/articles/2018-07-09/world-s-largest-mobile-phone-factory-set-to-open-in-india

From the beginning Samsung had a smartphone manufacturing factory in Noida, India, but it expanded the factory extensively using the vast land of 32 adjacent acres (approximately 130,000 square meters). According to the company, by 2020 smartphone production at Samsung Noida plant will be raised from current 68 million units (as of 2017) to 120 million units.

In India, the number of smartphone shipments in 2017 was 124 million units, which is 14% higher than the shipments of the previous year. As of 2017, there are 425 million people using smartphones in India, but considering that India's population is 1.3 billion people will become a market where big growth can be expected in the future It is. In fact, Xiaomi also announces that it plans to establish three plants in India, expecting the explosive growth of the Indian market.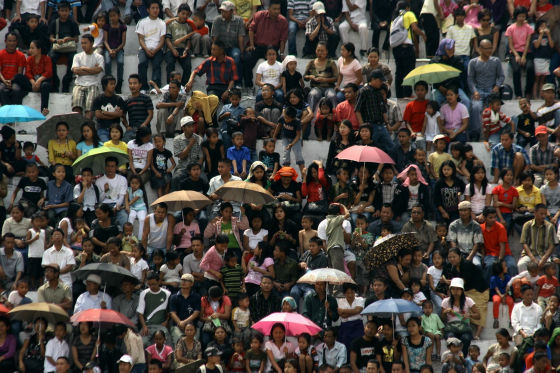 By PROrajkumar 1220

However, it is also true that there are manufacturers struggling in the Indian smartphone market, Apple is the representative. Despite the explosive growth of the smartphone market in India, the average annual income of the citizens is low, so demand is concentrated on low-end model smartphones below $ 250 (about 28,000 yen). However, as Apple's smartphone accounts for the majority of models with more than $ 500 (about 55,000 yen), it is hard to get support from Indian citizens.

Samsung said, "We plan to manufacture every model from low-end smartphones below 100 dollars to Galaxy S 9 for flagship models at Noida's factory," not only the mainstream low-end models of smartphones in India, but also high-end models We will manufacture smartphones of all price ranges and so forth and explain that we will be able to cope with future changes in domestic demand in India.