I tried drinking Fuwafu Purupuru's 'Strawberry & Jelly Frappe' using strawberries with Famima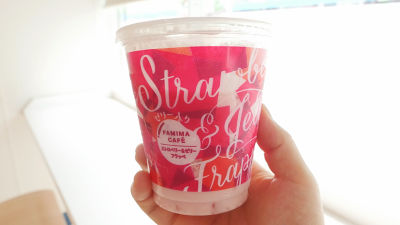 " Strawberry & Jellyfrappe " using strawberry has appeared on July 8, 2010 (Sunday) in the Frappe series which is provided in the FamilyMart store freshly. I tried to taste it because I feel strawberry jelly with pulp and it is a frappe which can be enjoyed together with the texture of the shaved ice.

Strawberry & Jellyfrappe | Product Information | FamilyMart
http://www.family.co.jp/goods/cafe/0211895.html

First time in Famppe's Frappe history! New flavor using jelly is born "Strawberry & Jellyfrappe" released! ~ Exquisite texture of jelly and shaved ice! Celebrate with a special heart-shaped straw! ~
(PDF file) http://www.fu-hd.com/company/news_release/fm/20180705_strawberry% 26 jellyfrappe.pdf

Arrived at Family Mart.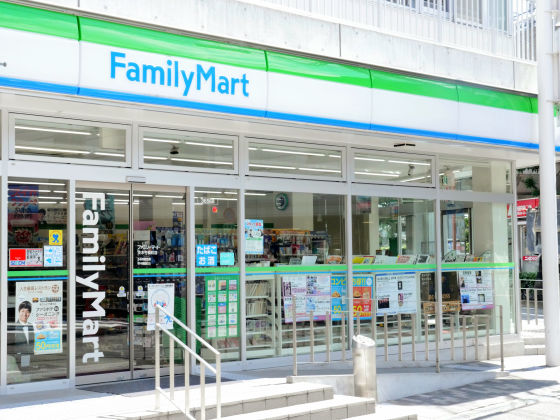 In the menu of "FAMIMA CAFÉ" that offers fresh coffee and drinks inside the store, it was affixed to a place where a poster announcing the appearance of "strawberry & jellyfrappe" stands out.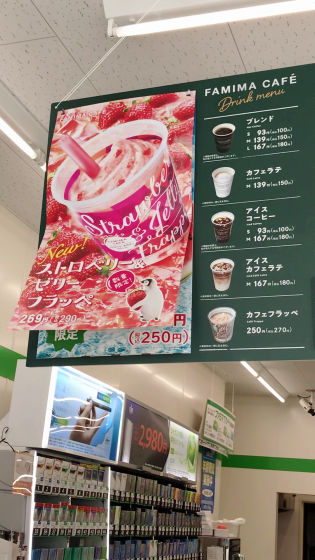 "Strawberry & Jelly Frappe" is OK if you bring "Strawberry & Jelly Frappe" cup that is frozen in the caskberkin displayed in the frozen box as well as other frappe to the checkout counter.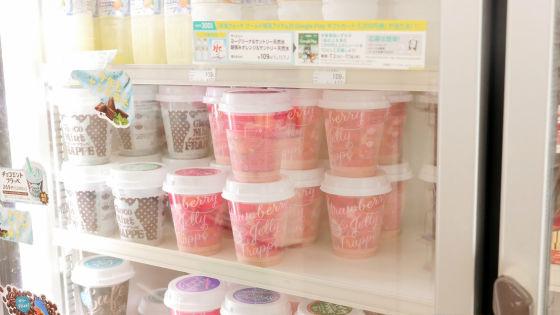 When we finish the accounting, the clerk removes the lid of the cup and hands it over.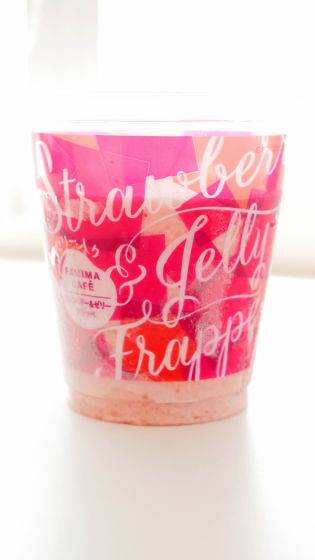 "Strawberry & jellyfrappe" capacity is 215 ml. Ice cake by type. Raw materials are strawberry jelly, strawberry juice, sugar, etc. line up.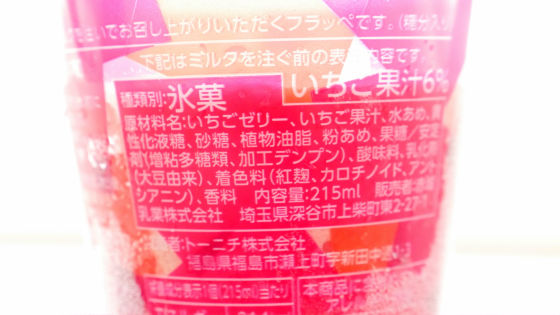 The energy per piece is 214 kcal.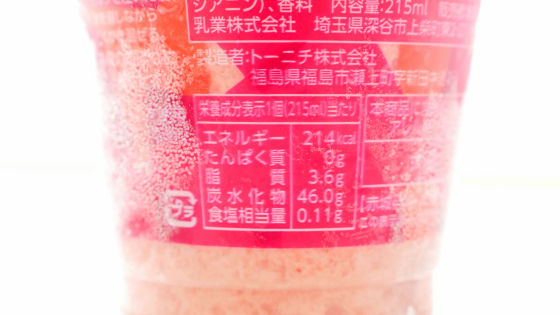 Introduction Crush the ice with the whole cup of "Strawberry & Jelly Frappe".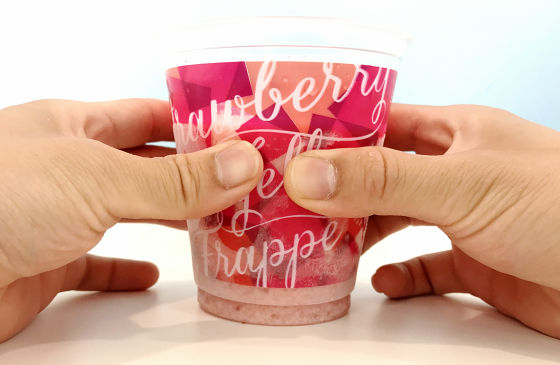 Next, take it to the coffee machine in the shop and set as cups just below the pouring spout as shown in the picture.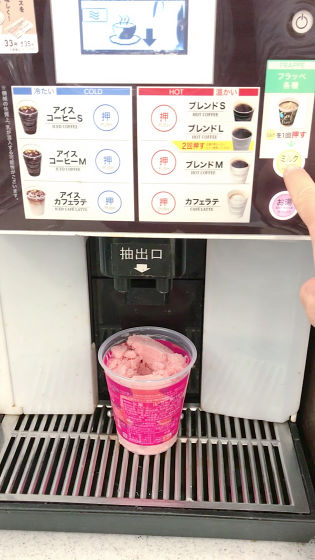 Next, press "milk" just under the button labeled "various kinds of frappe" once.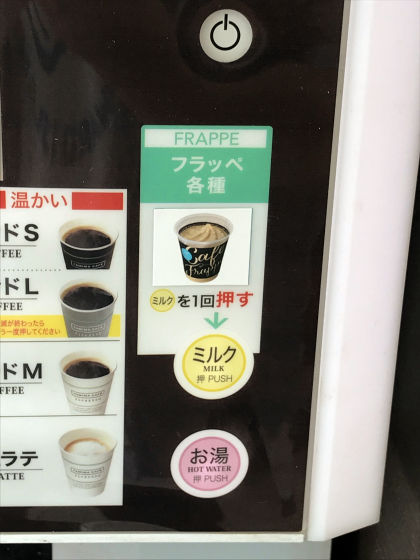 When you press the button, hot milk is poured into the cup of "Strawberry & Jelly Frappe" with ice.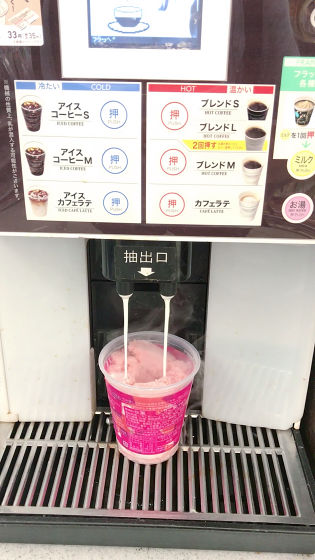 When hot milk is poured ......



Prepare straws and lids for Frappe. In addition, "Strawberry & Jellyfrappe" at the store offered a special specification "Heart type straw" should be prepared, but was not prepared whether the timing was bad at the stores visited this time.



"Strawberry & Jelly Frappe" (290 yen including tax) has been completed after mixing straws.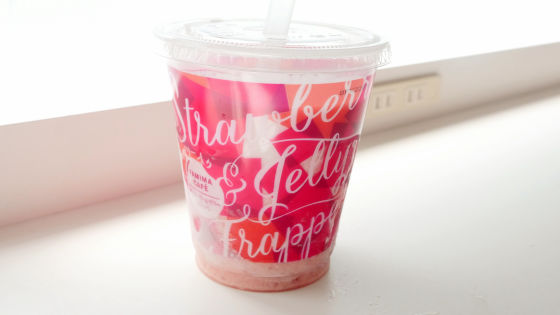 The height of the cup of "Strawberry & Jelly Frappe" is slightly higher than the traffic type IC card (long side 85 mm).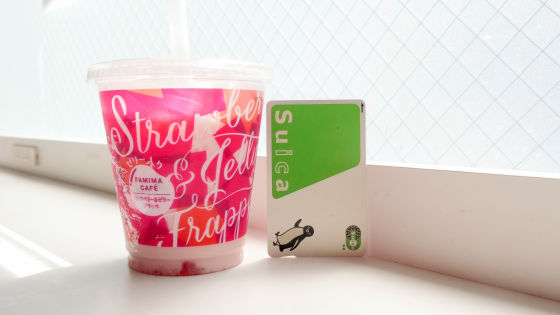 Frappe inside is foaming with hot milk that has been poured.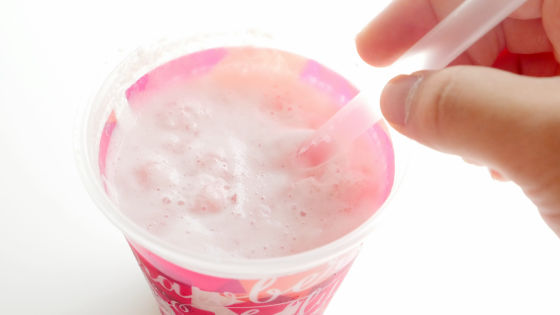 "Strawberry & Jellyfrappe" is a shaved ice with strawberry puree using strawberry of Camarossa variety ......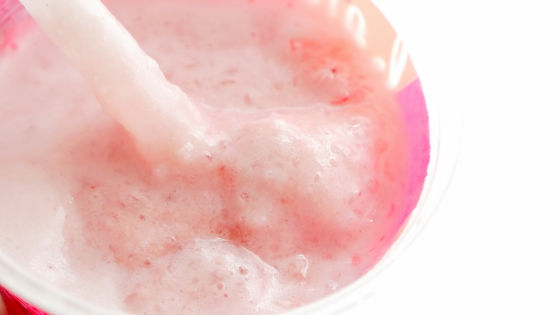 Ichigo jelly is included. It is said that it is the first attempt to mix jelly into the Frappe series of FamilyMart.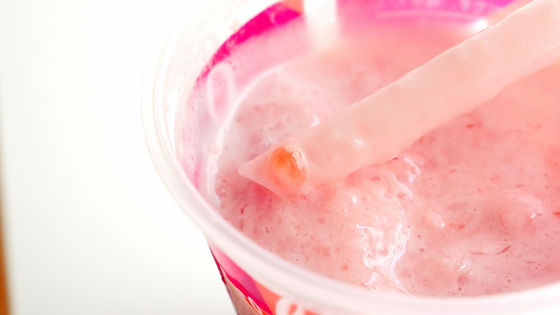 It is cold and fluffy strawberry taste when drinking. Frappe has a sweet taste and smell of strawberries and a sour taste modest. Ice has kept a sense of rough texture, and froppe which felt cold and toro felt perfect for hot days.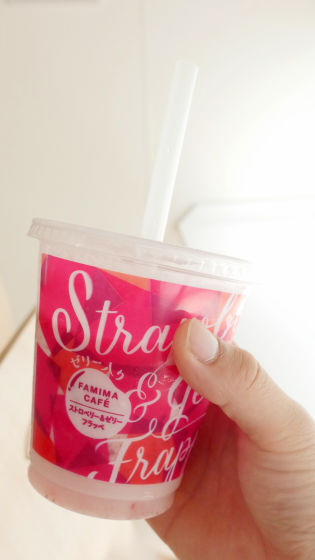 Strawberry jelly is a sweet seasoning strawberry scented, and it jumps in with Turlun from a thick frappe straw. I was able to enjoy the delicate texture of shaved ice and the texture of jelly with Puyo Puyo, and finished in a drink that was rich in texture.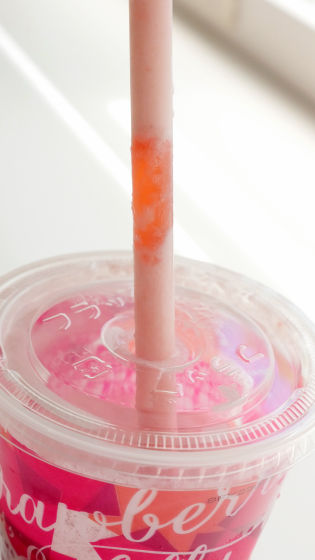 "Strawberry & Jelly Frappe" is sold in limited quantity at Family Mart · Circle K · Sunkus throughout the country.