I tried Godiva's 'soft cream caramel yuzu' that can enjoy the yuzu's fresh sweet and sour and rich chocolate soft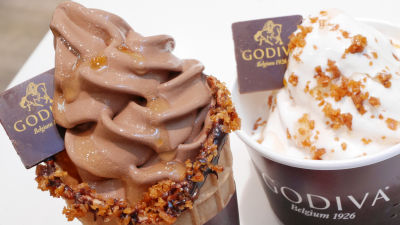 " Soft cream caramel yuzu " using caramel chips and yuzu sauce has appeared for a limited time from July 4, 2018 (Wednesday) in GODIVA (Godiva) soft cream. I tried a soft cream using a refreshing Yuzu that is perfect for summer and a caramel tip with a crisp texture

A soft-cream "Soft cream caramel Yuzu" rich in topping of caramel chips with refreshing yuzu sauce and crispy texture ~ Limited time sale from July 4 (Wednesday), September 30 (Sun)
https://www.godiva.co.jp/onlineshop/NewsDetail?seqNo=414

Arrived at Godiva.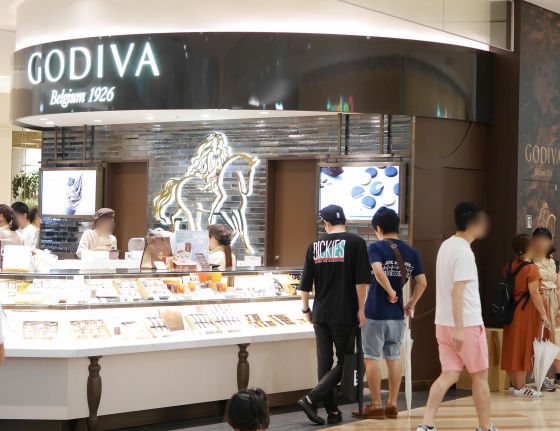 I ordered "Double Chocolate Caramel Yuzu" and "White Chocolate Caramel Yuzu". Since we can choose cup or waffle cone for vessel, we selected waffle corn for "double chocolate caramel yuzu" (left) and cup for "white chocolate caramel yuzu" (right). A mix of both soft creams is also available.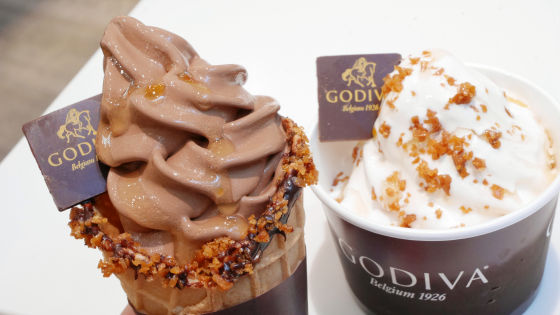 "Soft Cream Caramel Yuzu" is a soft cream born inspired by " Tokyo ", one of the five types of chocolate made from the inspiration of the five cities in the world entitled " Wonderful City Dream Collection ". "Tokyo" is a yuzu flavored chocolate, and each "soft cream caramel Yuzu" born from that chocolate is all yellow "Yuzu sauce" is applied.



"Double chocolate caramel yuzu" (510 yen including tax) is a premium soft ice cream combining yuzu sauce and caramel chips etc. with soft chocolate flavored soft cream blended with milk in two kinds of dark chocolate.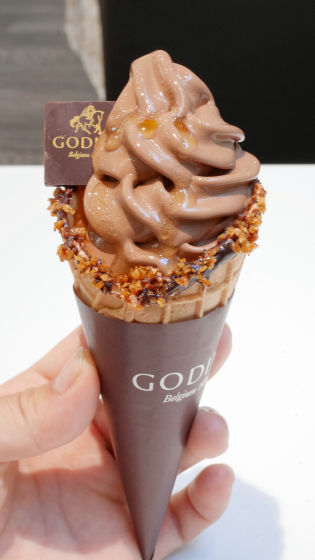 There is plenty of caramel chips on the rim of the waffle cone.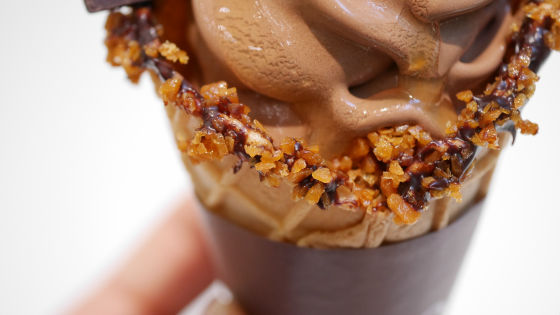 Another golden letter was added with a chocolate board with a Godiva logo and it is slightly rich.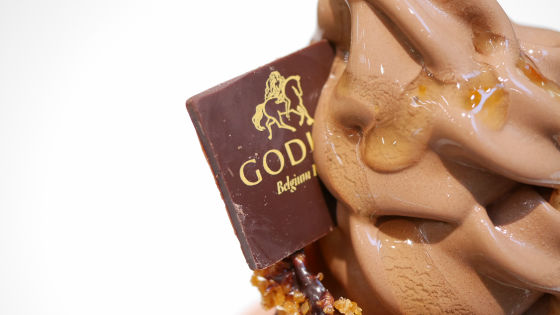 A refreshing sweet and sour taste of yuzu sauce and a rich chocolate soft cream of Godiva are joined together. Yuzu sauce has a citrus scent of yuzu and sweet and sour taste, it has become an accent of soft cream using dark chocolate with mouthfeel. Because the balance of Yuzu source and soft cream differs depending on the location, you can scoop the sauce with a spoon and adjust the taste balance to your liking, or you can enjoy the different balance for each person.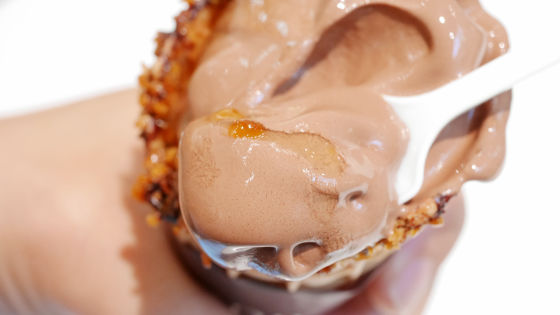 The caramel chip is fragrant and crispy like a candy.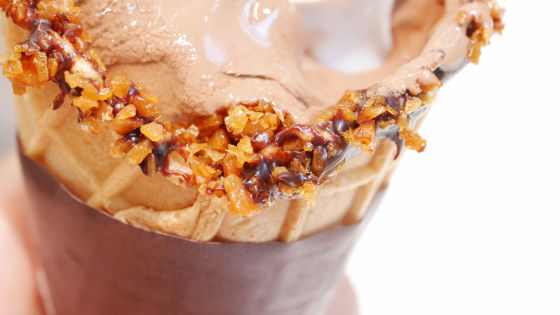 The plate chocolate with the logo is small, even if it is small, I will assert the taste of rich chocolate like Godiba when eating with crispy.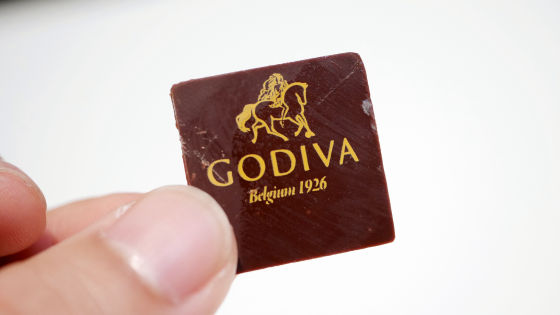 "White chocolate caramel yuzu" (510 yen including tax) is a premium soft cream that combines yuzu sauce and caramel chips into white chocolate and vanilla soft cream.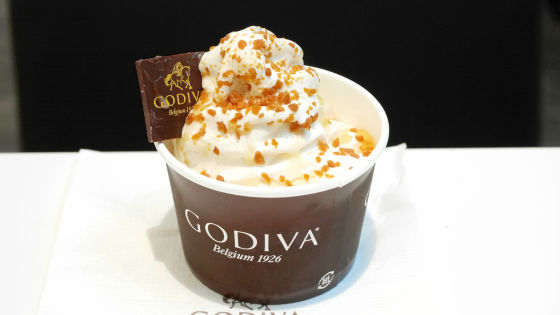 It is a white soft cream and you can understand the yellow of the yuzu sauce.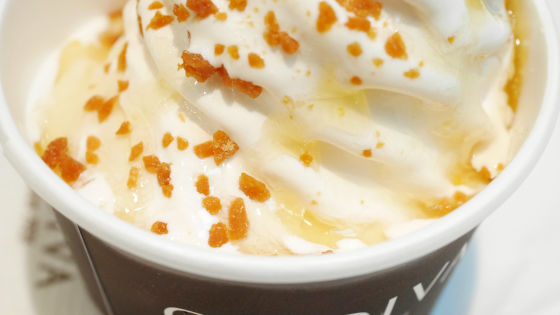 Since there is no corn, caramel tips are sprinkled directly on soft ice cream and a delicate texture is added plus.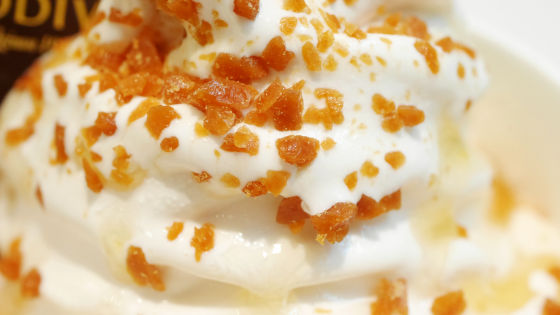 "White chocolate caramel Yuzu" has a delicate sweetness and aroma of white chocolate. The fragrance of vanilla is modest, milky taste but clean sweetness. Compared with "double chocolate caramel yuzu", I felt the acidity and sweetness of yuzu sauce and the smell more strongly.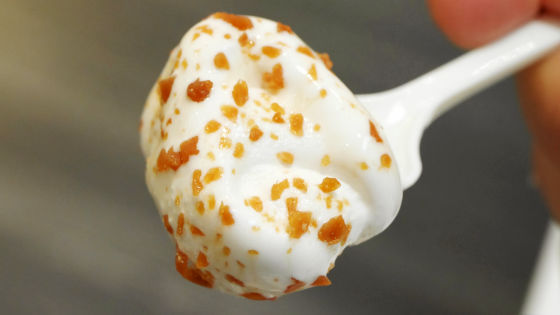 "Soft Cream Caramel Yuzu" has become a limited-time product until September 30, 2018 (Sunday), and it is an item that can be ordered only at Godiva's soft cream dealer. Please check the shops that can be ordered from the link below "Soft cream dealer is here".

GODIVA | Product Catalog - Soft Cream
https://www.godiva.co.jp/items/softcream.html