The rich collection of crispy cream · donut 's chocolate donut is surprisingly sweetness discreet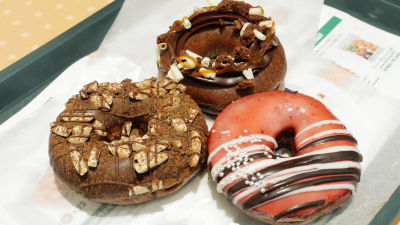 Crispy cream · donut has been conscious of Valentine's Day since last week "Rich collection of chocolate donuts"We started a campaign called" Speaking of crispy cream donuts is characterized by sweetness, but I was concerned about the workmanship of donuts using chocolate for valentine and drinks with strawberry taste so I immediately went to a shop and ate it .

Krispy Kreme Donuts | Campaign
http://krispykreme.jp/campaign/richchocolate/

Arrived at Crispy Cream · Donut.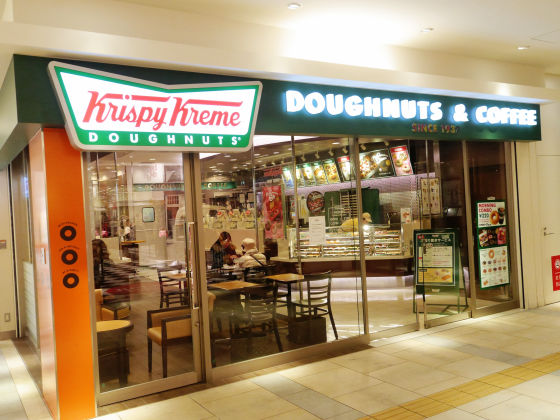 Many colorful donuts slide in the showcase of the shop.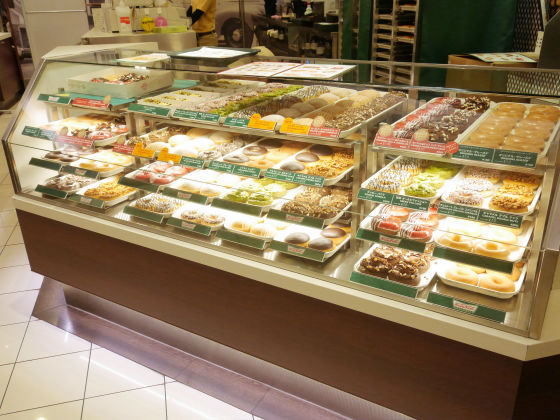 For the target "Chocolate Donut's Rich Collection", the item tag was a little conspicuous.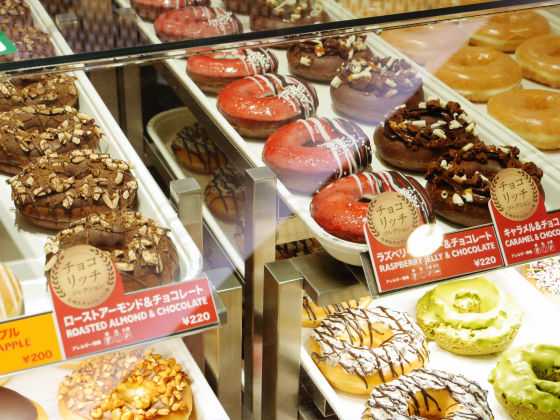 A poster of drinks was also pasted on the cash register. I will order two new drinks as well.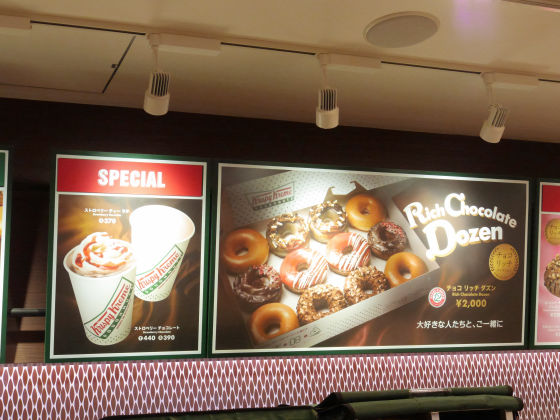 Although it took a while to make a drink, all items arrived in about 5 minutes to wait.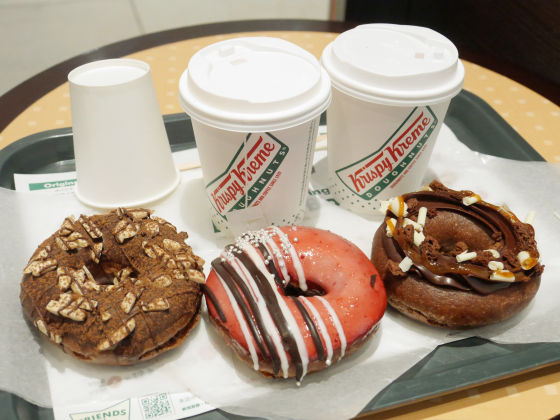 From the left "Roasted almonds & chocolates"Raspberry Jelly & Chocolate"Caramel & Chocolate Rich Cream"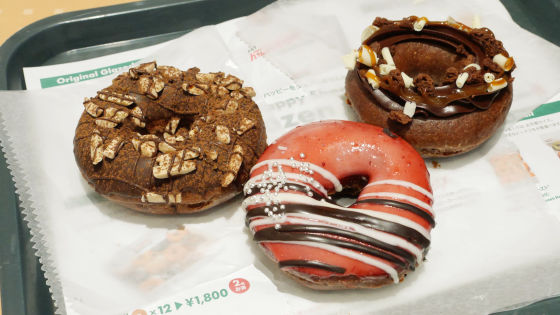 Roasted almonds & chocolate is a donut that topped a large roasted almond and candy chips on chocolate and chocolate not too sweet.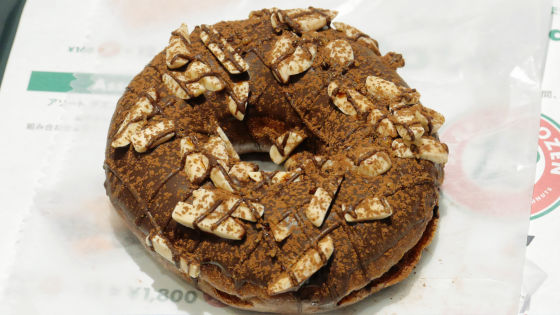 Roasted almonds and powdery chocolate are on the chocolate-coated donuts.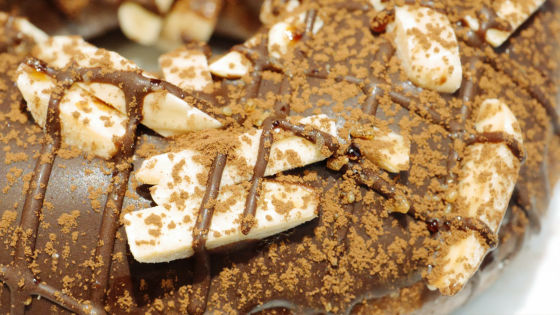 Fabric was made with original recipe for this campaign.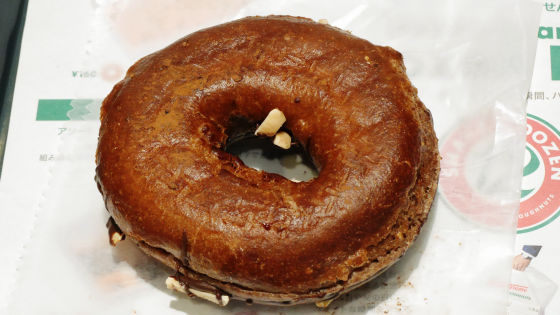 When I try it, I first feel the texture and fragrant taste of almonds that are crunchy and crunchy. It looks pretty sweet with plenty of chocolate, but when you eat it, you can suppress the sweetness and make you feel the bitterness of chocolate. The texture of fluffy fabric made with original recipe isOriginal · glazedIt feels like close to, it tastes chocolate slightly.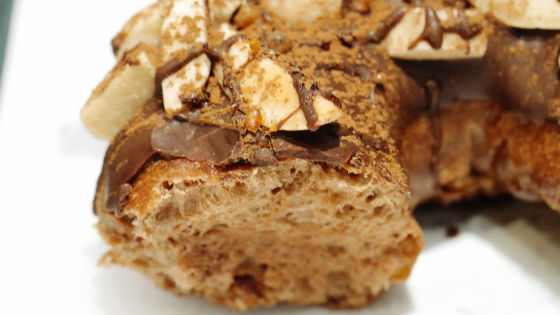 Raspberry jelly & chocolate coats white chocolate with raspberry juice napaje and topped with bitter chocolate · white chocolate · alazan.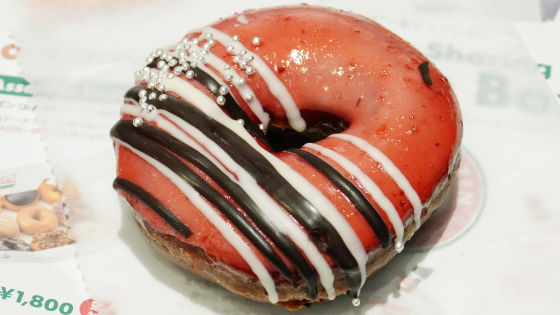 Impression that the decorate of bitter chocolate · white chocolate · alazan is gorgeous.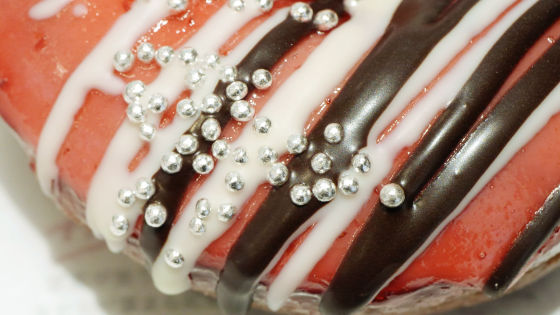 Under the naspage of raspberry juice is coated with white chocolate.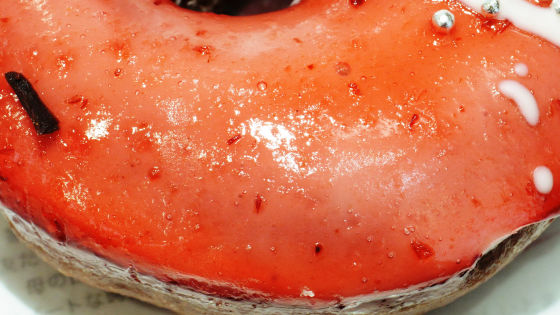 Looking from the side, it looks like this. The same thing as roasted almond & chocolate is used for donut fabric.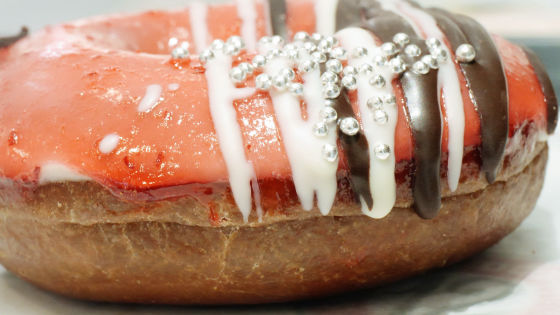 Sweetness Good combination of the spicy raspberry juice Napaje and the white chocolate's sweet taste is good. I do not feel the bitterness of chocolate, but the sweetness is modest. Alasan's crispy texture is also a good accent.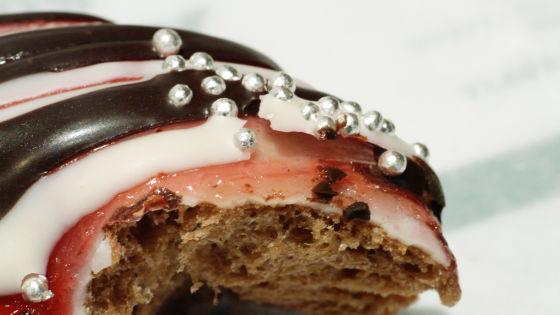 Caramel & Chocolate Rich Cream is a dish decorated caramel sauce with chocolate crunch and white chocolate cream with raw chocolate.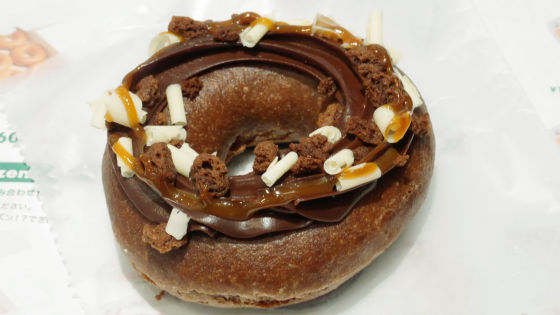 There is a caramel sauce on white chocolate and chocolate. The fabric is the same as the previous two types.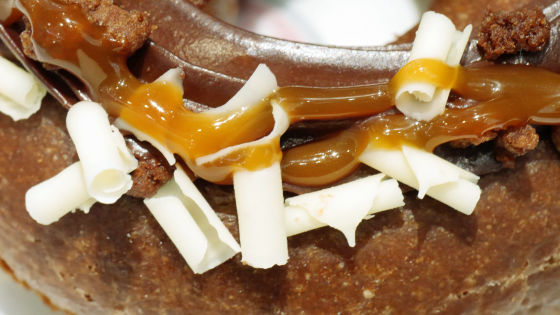 A raw cream containing cream comes in and there is a volume compared to the two previous donuts. The sweetness of the caramel sauce is added to the bitter taste of chocolate, and it is a fragrant and bittersweet taste. Crispy donuts have many sweet donuts such as original · glazed, but the donuts of this time were all sweetness suppressed.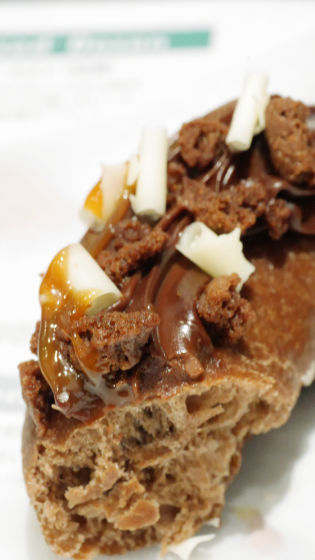 Next I will drink a drink.Strawberry chocolate (hot)A chocolate drink that poured chocolate powder with warm milk and sweet and sour strawberry sauce. The price is 390 yen including tax including tax, 440 yen including tax if it is tall.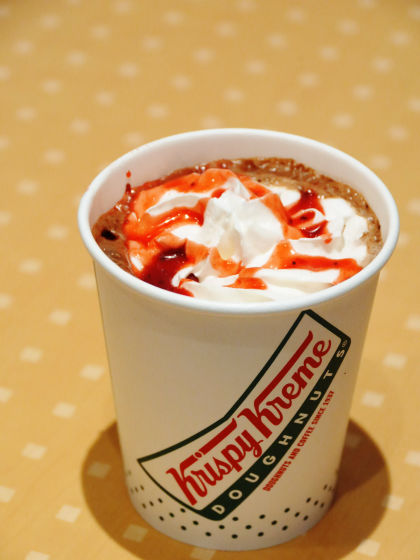 Strawberry sauce and cream are on the drink.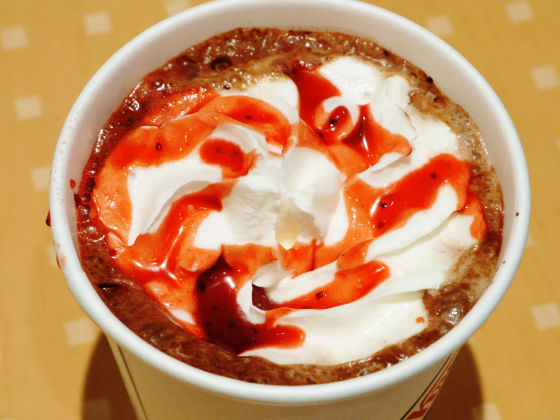 Sour taste of strawberry sauce is added to the soft mouthfeel of milk and bitter taste of chocolate powder, but it is rich but does not become sticky as aftertaste.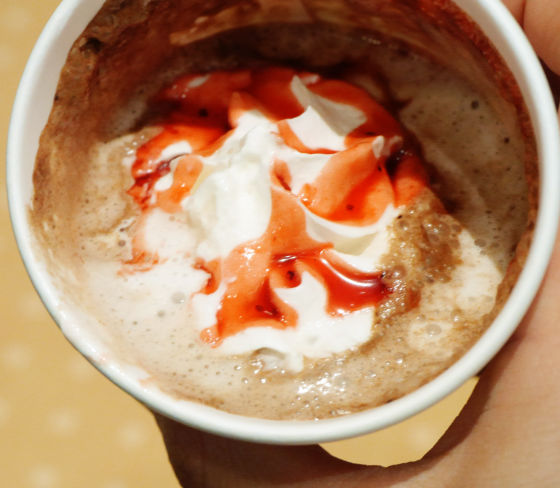 Strawberry tea latte(Hot) is a drink with strawberry sauce and vanilla syrup added to Royal Milk Tea using Ceylon Tea. Size is only 370 yen including tax due to short.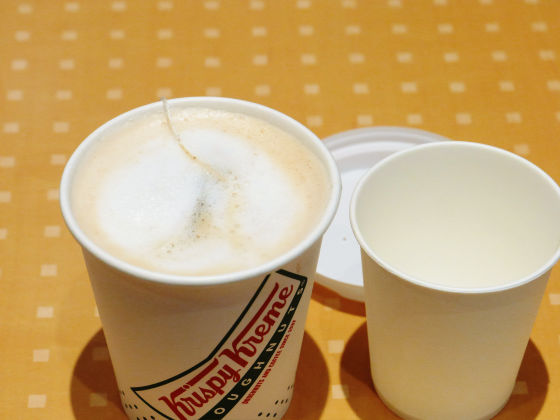 Since the strawberry tea latte is provided with the tea bag in it, take out the tea bag after about 2 minutes.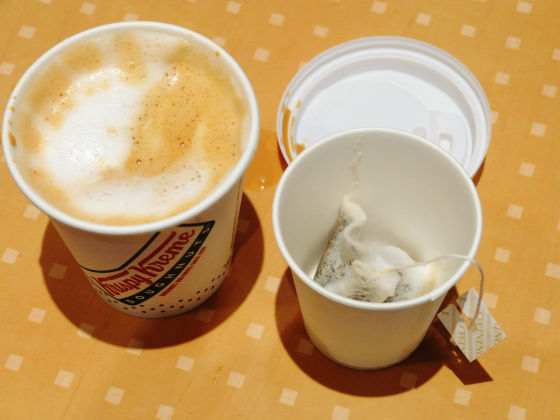 Strawberry sauce and vanilla syrup will sink at the bottom, so it is a point to mix before drinking.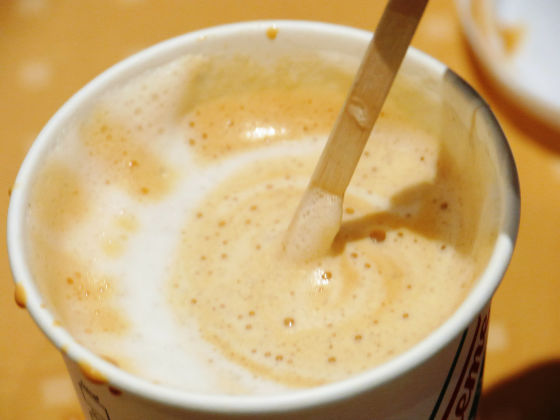 Drink with flavors of strawberry flavored with creamy royal milk tea with modest sweetness. I did not feel the taste of strawberry or vanilla to that extent and it was about the degree of flavor.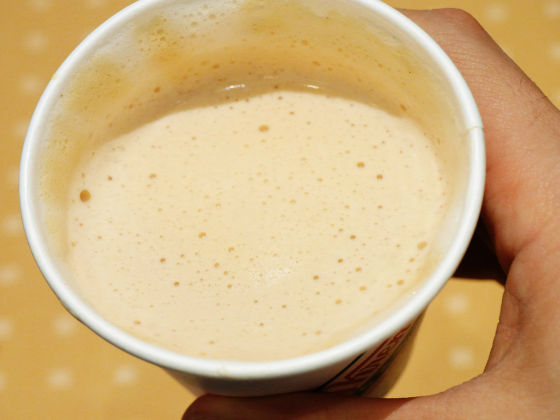 For a limited time for takeawayChocolate rich dazzle(2000 yen including tax) purchased.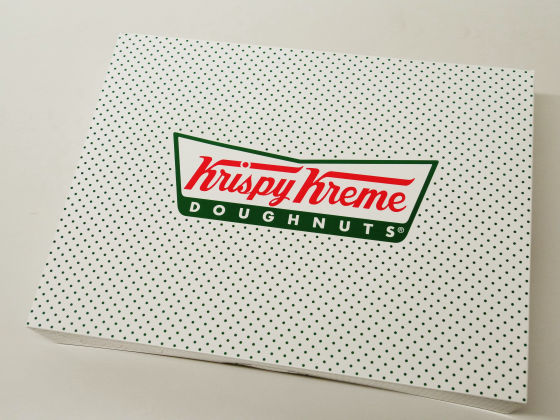 When it opens, 2 kinds of donuts of 3 kinds of limited period, 4 pieces of original · glazed classic crispy · cream · donuts, and furthermore limited to chocolate rich dazzleChocolate cake & strawberryThere are two of them.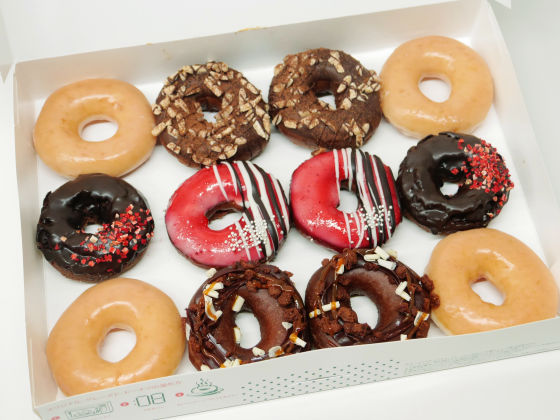 Limited chocolate cake & strawberryOld fashion chocolateIn the dough, chocolates of freeze dried strawberry are decorated.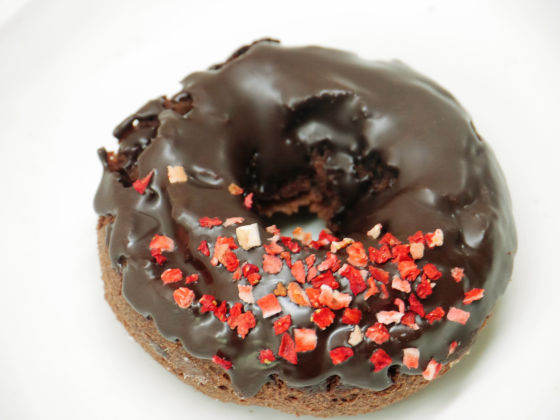 Freeze dried strawberry looks brilliant.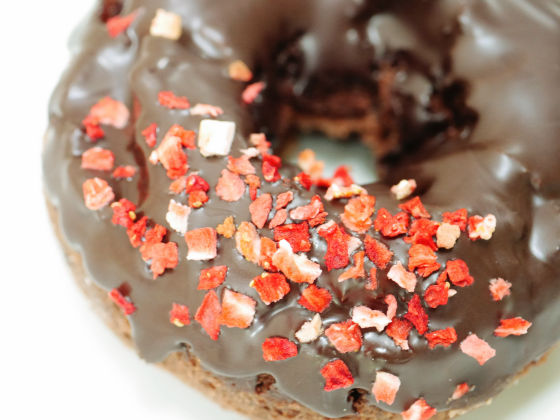 The dough has less moisture and is rugged.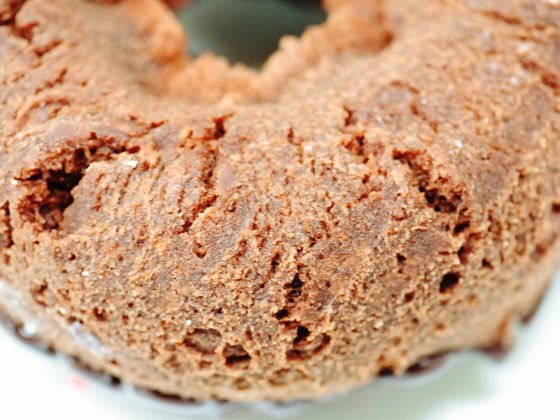 A bitter donut with a texture like somewhat consolidated Gateau chocolat. Because the taste of chocolate is strong, I did not feel the taste of strawberry much.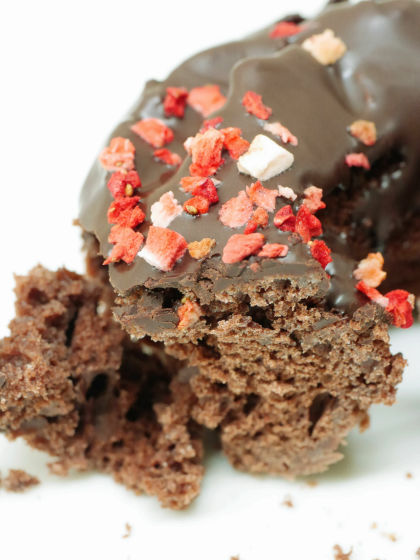 Both items are for a limited period until February 14 (Friday). From Saturday, February 1, Valentine's onlyChocolate rich boxSince sales also begin, it seems to be good for gifts to loved ones.