I bought 'Odashi Tokyo' that made use of the soup's taste 'I baked soup stock of cold porridge & Japanese style curry pot'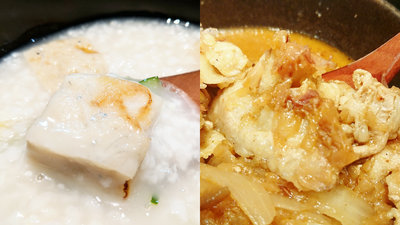 At the Japanese restaurant " Otsuki Tokyo " developed by soup specialty shop "Soup Stock Tokyo", as "new cold porridge of baked soup stock " and " Japanese style curry sauce " appeared as new products in the summer, go to eat I have done it.

Odashi Tokyo | Soup stock Tokyo fell in love with Japanese food culture
http://www.soup-stock-tokyo.com/odashi/

Arrived at 'Otashi Tokyo' inside the ticket gate of JR Shinagawa station.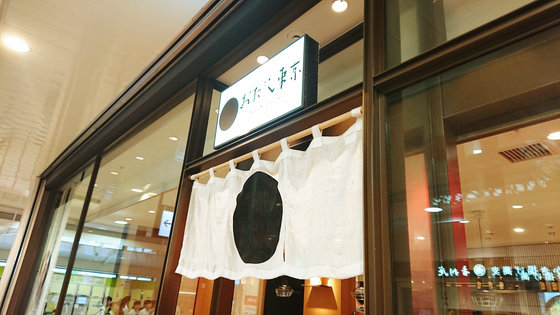 As the name says, menus using "Dashi" line up.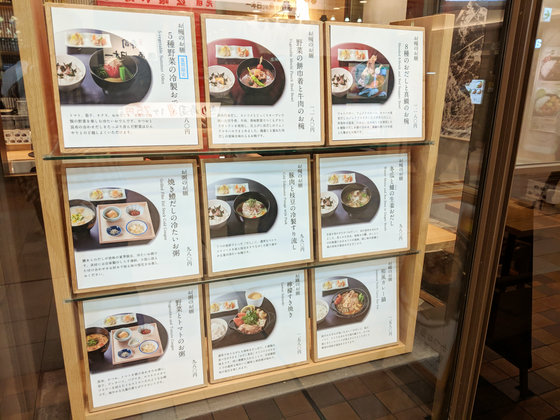 This time, "Cold Rice porridge of baked soup stock" (980 yen) added as a new seasonal product ... ...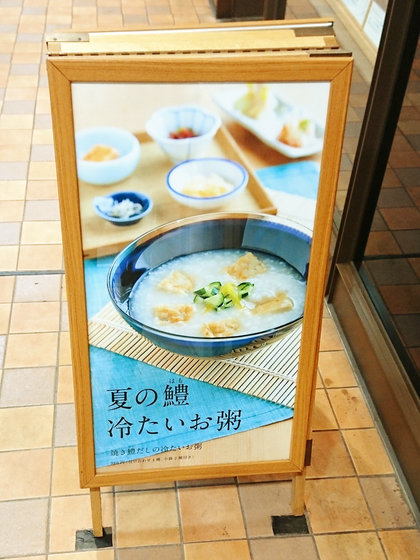 I order "Japanese style curry pot" (1580 yen).



About 5 minutes from the order, "Baked soup stock of cold porridge" arrived. Condiments line up next to porridge. At the same time, "Japanese style curry saucepan" came also, but first we will eat from porridge that seems to have a strong taste of "sushi".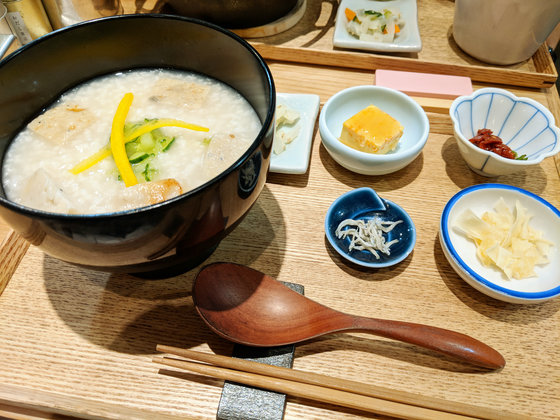 Porridge served in a cool instrument. In the center is cucumber and paprika, the shabu-kamaboku which is homemade to arrange so as to surround the surroundings. "Momo" Its itself is not contained.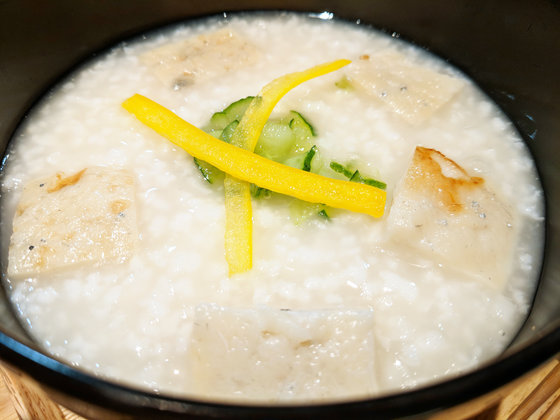 The coldness of porridge is not "lukewarm" but the expression "cold" is perfect. Rice with a texture that can sense one grain of rice to some extent has a strong flavor of soup picked from grilled thyme, porridge, but the impression of "light taste" does not apply at all. The taste of Kamaboko which shakes a little elasticity is also strong, and you can pour into the belly after a while without even having a condiment.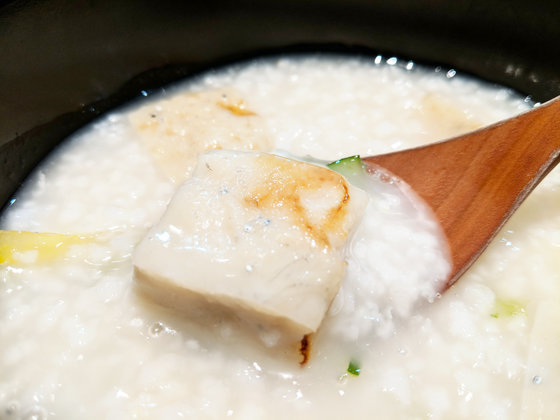 One 'Japanese style curry sauce' is an item that seems to come out at a beef - bow chain store if it is just looks.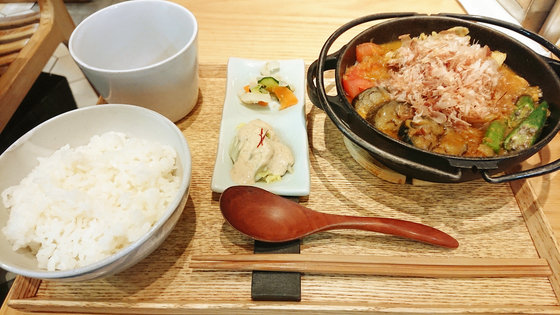 I cook ingredients such as tomatoes and tomatoes with curry soup with an overfish flavor.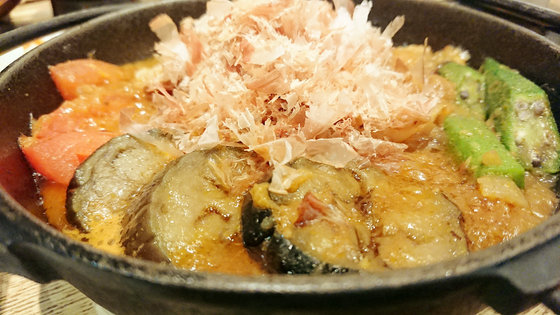 Pork is sinking beneath the vegetables. Although it tastes somewhat like curry like taste when it is carried to the mouth, the impression that the sushi rolls the taste as a whole, the impression that "pork of pork with the flavor of curry". I felt that I could have tasted the curry itself a bit more.