The legendary sushi baron noodle shibai 'Dandruff Shi' Dandruff 'Tangled fried rice' with fried chicken fried chicken fillet is rice cooked dish


A set meal with fried chicken from fried chicken and spicy spicy sauce and shakijaki raw onion " Damn" Shibuya "Drool" Tangled fried rice "is a legendary shop donburi · specialty bowl shop in June 2018 It has appeared on the 18th (Monday). Sichuan cuisine originated from deliciously deliciously delicious delicacies just imagined. It fuses to a bowl-style flower that made a drool chicken, and since it is said that it is finished in "a dish that stimulates appetite even in a hot summer" it actually eaten.

【Limited Time】 6/18 (Monday) Release ★ "Tameaki Shimizu" Drooling "Karate fried Rice" | Legendary Sota Bon noodle / Specialty Donburu Store 【Official Site】
http://sutadonya.com/2018/06/08/ 【Limited time offer】 released in 618 months ★ "Pilate! Sumimi Nayo /


\ Deep fried chicken summer flavored /
Items finished in summer flavors of popular items Tonkya style Summer taste goods # Komatsuki Shimura drool fried rice Rice is on sale!
I want you to eat well in summer! I made such thought so much ??
Let's take plenty of water and nutrition so that it will get hotter and hotter so that it will not become a heat stroke or summer bat! pic.twitter.com/xJYxpkjibP

- Legendary soup bowl shop official (@ suutadonya) June 19, 2018

Arrived in the legendary Sotabe restaurant.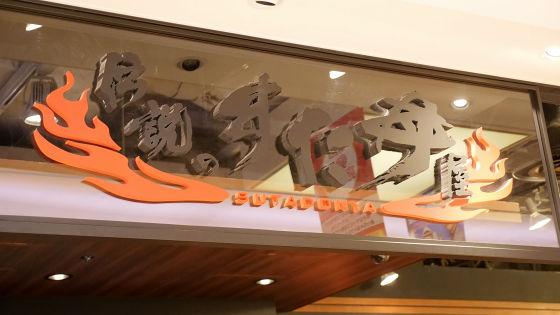 There is a panel in front of the shop notifying of the appearance of the set meal "Yamatsuki Shibi" drool "Karate fried rice" using the deep-fried dish of the new menu.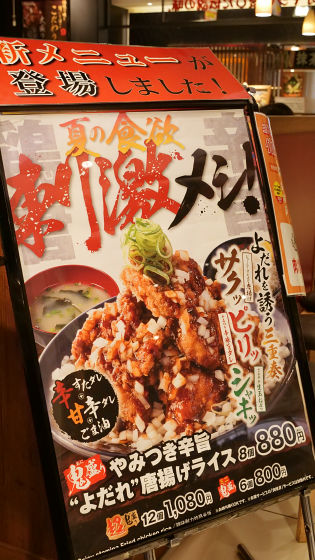 "Stickiness Shiba" Drooling "Tangled fried rice" can choose the number of fried chicken from 3 types, 6 fried mini onigiri, prime of 8 "demons", 12 fried chicken "super demons" There is a prime. For this time, we will order "Dynamite Shiba" Drooling "Karate fried rice" in a deep-fried 8 "Ogre" heap.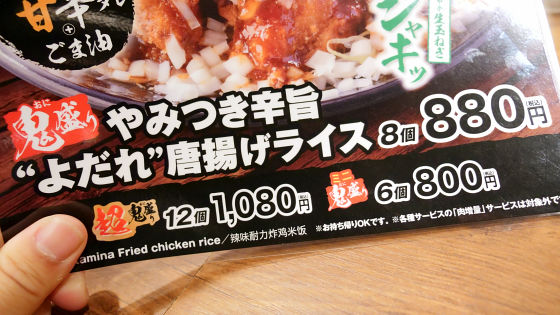 "Dandruff shit" Drooling "Karate fried rice" (Onigumi prime: 880 yen including tax) arrived with eight fried chicken in a heap. It is a set of rice, miso soup and fried chicken.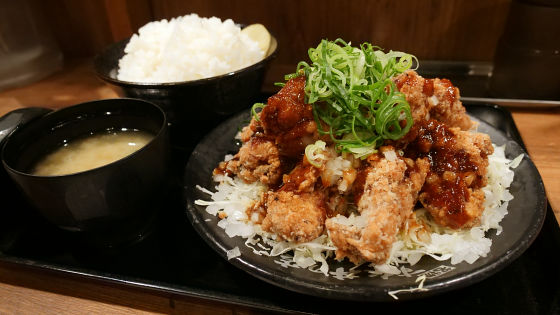 When arranging the traffic system IC card (long side 8.5 cm), the size of the deep-fried mountain can be understood well.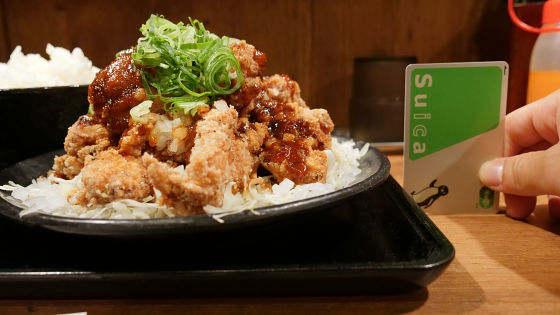 On the summit of a deep-fried chrysantling like a mountain, it is covered with chopped nuts.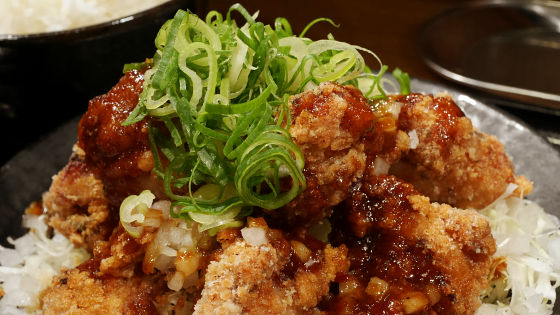 For karate fried "sweet sagaru" and "original sweet sagar sauce" combined with "addictive pungent saga", there is a sweet smell based on soy sauce and a spicy scent.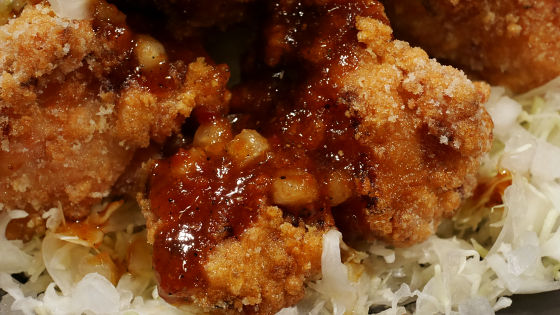 Under the mountain of fried chicken, chopped raw onion and chopped cabbage are laid.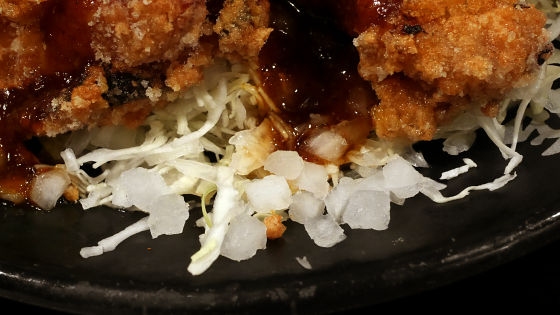 Deep-fried is big and the size per piece is about 5 cm square and slightly larger than the bite size. Fried chicken is one that applied "squashing pungent" sag to the "Sumitomo karate fried" that garlic was soaked in a special sauce based on "sauce of secret garlic sauce sauce" which is sau bowl 's sauce It is getting.



Fried deep-fried in the store after receiving an order is hot, clothing is thin and crisp. Chicken soaked in garlic sauce sauce is soft, juicy gravy containing crispy umami and garlic punch fills the mouth.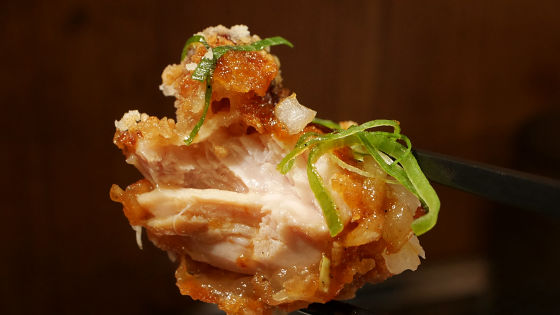 Tora is a bitter addiction on the fried chicken Dirt is a sweet seasoned blend of syrup, garlic, lemon juice, and sesame oil in the original sweet saga. At first it feels sweetness and salty taste of soy sauce, but as we continue to eat, the hot spicy of pepper and the spicy spicy peppers (San Sho) are getting more spicy, "It is good with rice and the chopsticks do not stop stopping" Finished convincing to a sort of phrase . As long as it is not a person who is not good at sweet seasoning and juicy chicken and spicy food, rice should go on stimulating appetite.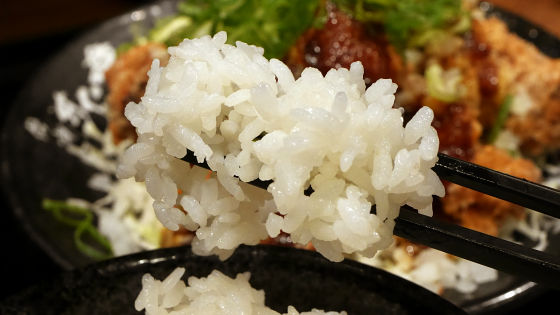 Sweet spicy sauce and crispy Eat juicy fried chicken ......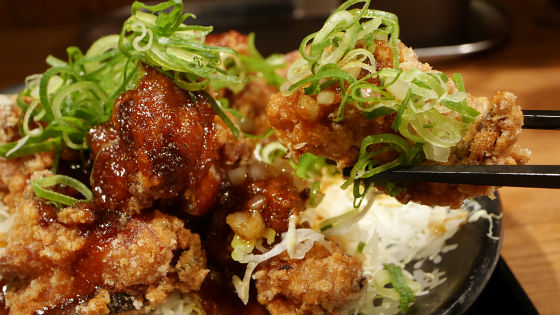 Scraping with rice ......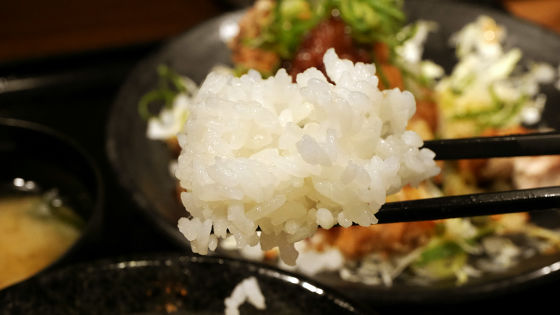 It is possible to reduce the mountain of fried chicken with the cycle of shredded cabbage and eating fried chicken again.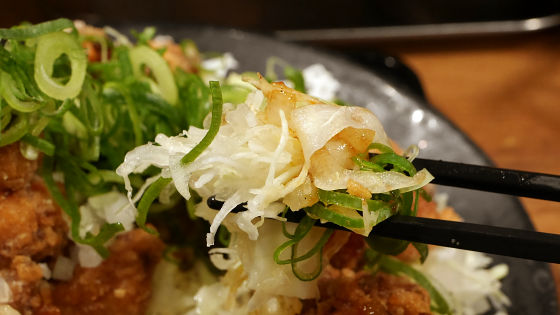 Even if plenty of shredded cabbage is added to the fried chicken and plus the texture of chrysanthemum.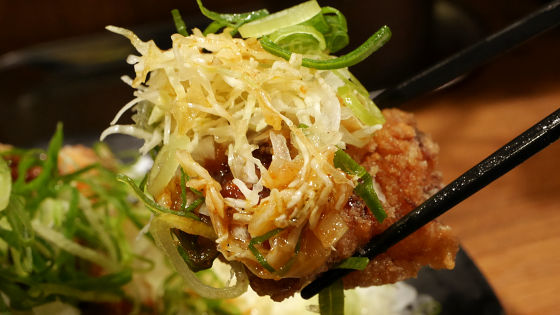 Purple flavor Dale is perfect for both cabbage and onions of Shakijaki, and even with this combination, the rice advances. "Damniness spirit" Drooling "Karate fried rice" was a volume that was adequate enough for adult males to meet hunger.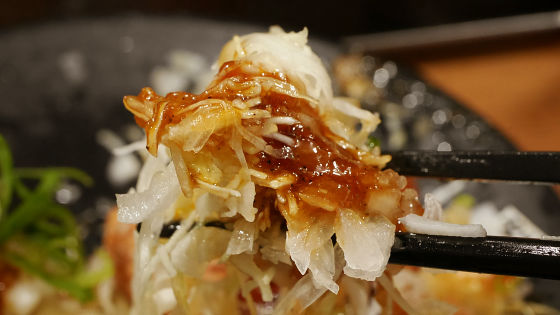 "Stickiness Shiba" Dandruff "Tangled fried rice" is a set of 6 "Mini Demons" with tax 800 yen, tax for 880 yen for 8 "demons" prime, 12 "super demons" in 1080 including tax It is a circle. You can order at the shop of the bowl of a legendary sushi baron / specialty bowl of the legend of the whole country, but please note that you can not order at the following shops.

◆ addictive spirit "drool" deep-fried rice offer not covered shop list
· Okachimachi store
· Takadanobaba store
· Nakano Shimbashi store
· Mr. ~'s store
· Fussa beehama shop
· Hachioji Higashi Asakawa store
· Ome river bank shop
· Yono station front store
· Higashi Yamato store
· Koriyama Yasumi store
· Yume Town Hatsukaichi store