I tried to eat a dream collaboration ト リ プ ル `` Triple Sutamina BBQ っ た '' with all stars of beef, pork, chicken meat at the legendary stadium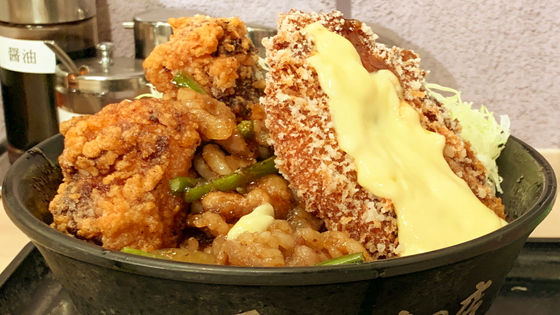 By offering limited-edition
salmon on
the menu of the
legendary Star Tsuboya,
which is familiar for a limited time from the good meat day on Friday, November 29, 2019, `` Beef '', `` Pig '', `` Chicken '' A triple bowl that combines the three types of meat '
Triple Star Minna Bokuban
' is added. I was wondering what the three kinds of meat would be like to eat, so I went to the store and checked.
[Limited Time] 11/29 (Fri) Appearance ★ "Triple Stamina Barbecue Bowl" | Legendary Sta Tsuboya / Specialty Stauta Shop [Official Site]
https://sutadonya.com/2019/11/22/[Limited time] 1129 Gold Appearance ★ "Triple Sutamina BBQ /
A dream collaboration on the day of good meat

We will release "Triple Sutamina BBQ" from November 29 ~ ???
This is the first sushi bowl of 3 meats! Moreover!
You can also increase the amount for plus 360 yen ????
We look forward to your visit ???? 店 ️

* Please check the website for details * Meat days are not eligible. pic.twitter.com/OFUZ1Ud6aD

— Legendary Star Tsuya Official (@sutadonya) November 28, 2019


Arrived at the legendary Star Tsuboya.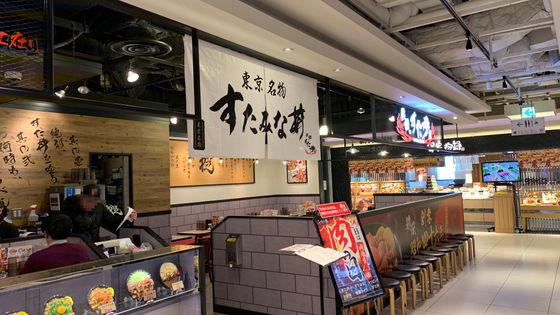 Enter the store and place an order. About 15 minutes after ordering, a " Triple Sutamina BBQ " (990 yen including tax) was carried.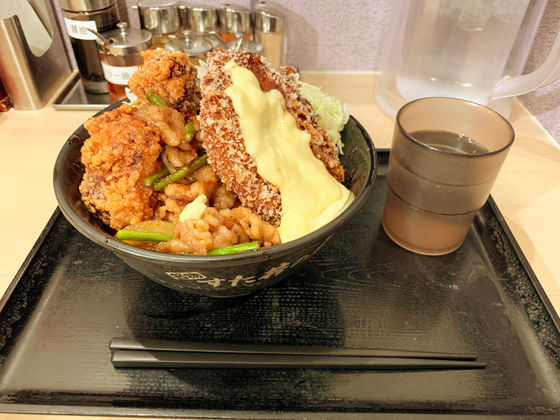 Compared to the size of a traffic IC card, it looks like this and is quite high.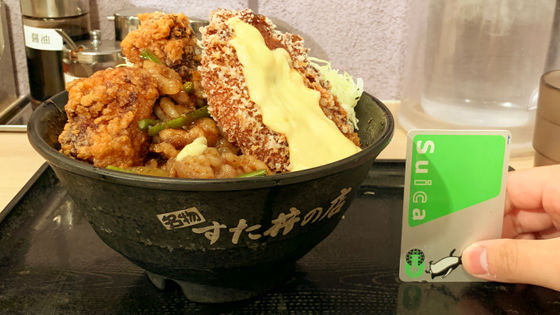 Among them, the fins are quite large, and one piece occupies about a quarter of the cocoon.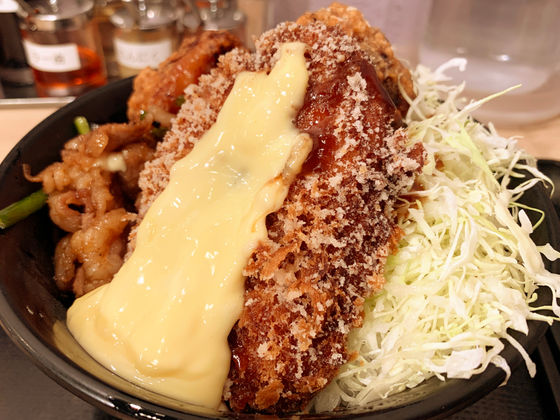 Because it is a triple bowl, the bowl is filled with beef ribs and mayonnaise, and three deep-fried chickens. Beef ribs are fried along with onions and garlic buds, and the green color of the garlic buds gives color.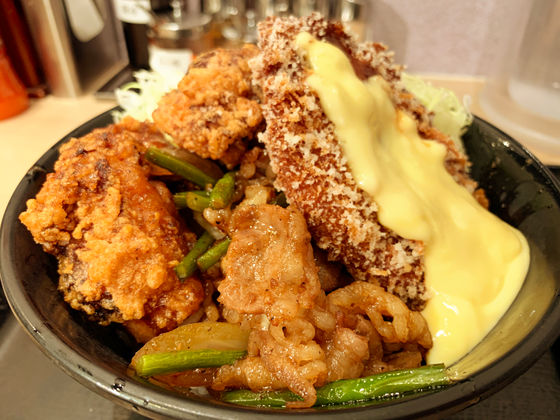 First of all, when the beef ribs were cheeked, the rich sweetness of the grilled meat sauce that was covered with soft meat rushed into the mouth. If you chew the meat further, juicy gravy that is concentrated in the beef and onion flavor will overflow.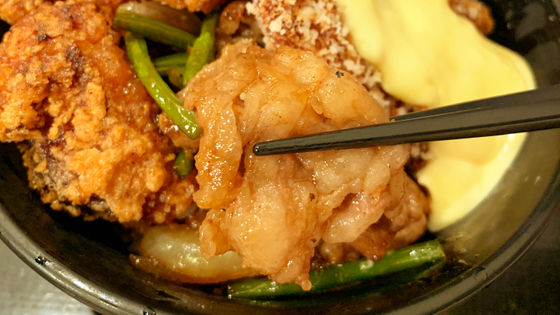 Next, let 's eat the fillet. A combination of crispy tonkatsu and a spicy sauce and spicy garlic mayonnaise, it tastes like a bite to eat.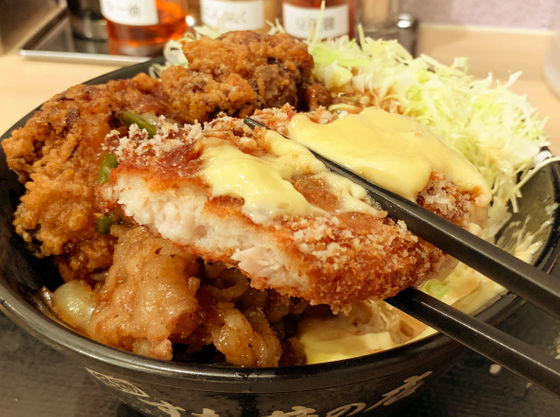 Finally, when you eat fried chicken, you will feel a little refreshed because you have eaten beef ribs, fins and stamina. When the meat was chewed, the savory flavor of the soaked garlic soy sauce was felt.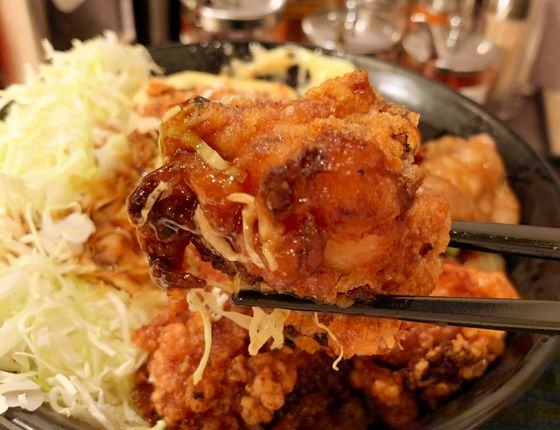 A crispy shredded cabbage is served in one corner of the bowl, and it will refresh your mouth covered with fat from meat. The ingredients are perfect for beef, pork and chicken, and the seasoning is perfect, so you can eat without getting tired.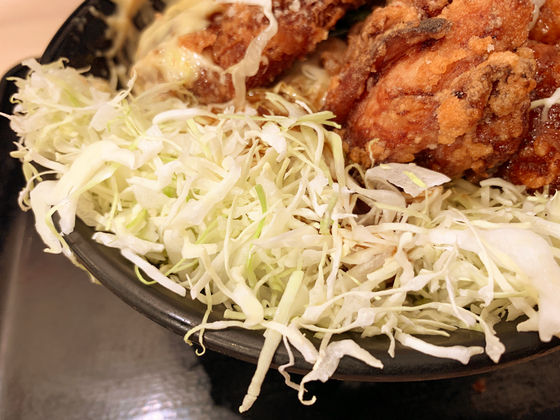 "Triple Stamina BBQ" is available for a limited time from Friday, November 29, 2019, and the price is 990 yen including tax. In addition, "Triple Stamina Bakuban" is a menu that is not covered by the legendary "Sutaya" meat day campaign , Okachimachi store, Diversity Tokyo Plaza store, Nakano Shimbashi store, Mino-san store, Danzaka It is said that it is not handled in SA (down line) store, Shimizu PA store, Pasar Hasuda (up line) store.