I tried eating a joyful bowl of meat lovers `` Gokai Rock Steak Fried Fried Rice Bowl '' at the legendary Star Tsuboya with a forbidden combination of steak and deep-fried food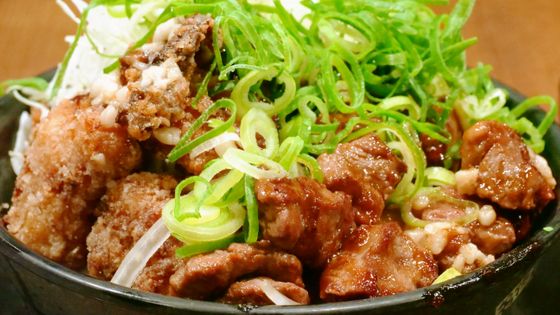 The legendary Star Tsuboya has been offering " God Rock Steak Deep Fried Soup " for a limited time from Friday, November 1, 2019. I was wondering what it would be like if I ate a garlic steak sauce with a juicy back fat and a special garlic steak sauce on an
Angus beef
's aged lean meat and mix it with a fried chicken with garlic punch. I went to the legendary Star Tsuboya shop and tried it.
[Limited] 11/1 (Friday) Appearance ★ 'Godly Rock Steak Fried Rice Bowl' | Legendary Star Tsuya / Specialty Star Bowl Store [Official Site]
https://sutadonya.com/2019/10/23/4727/
From November 1 tomorrow, we will be selling "God Rock Steak Fried Gomori" for a limited time ????

Sprinkle "back fat" on the steak to make it more succulent.

Please eat once by all means \ (◡̈) /

* Prices are different at some stores.
* Please check the website for sales outlets. pic.twitter.com/TlE1lFNE5f

— Legendary Star Tsuboya Official (@sutadonya) October 31, 2019


Arrived at the legendary Star Tsuboya.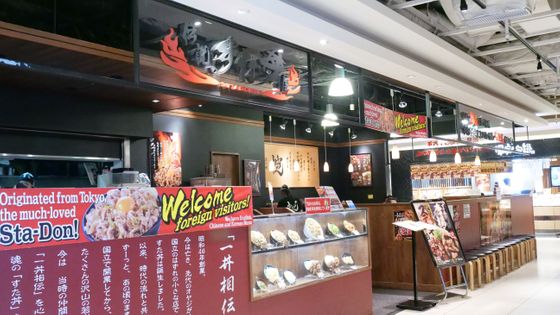 At the storefront, there was a signboard that appealed the appearance of a limited-time menu. Immediately enter the store and place an order.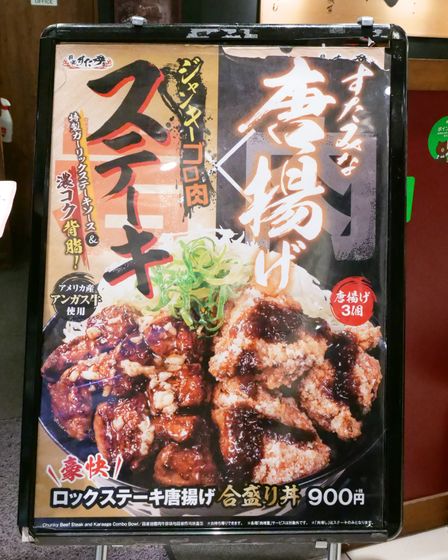 In about 10 minutes from the order, " Gokai Rock Steak Fried Rice Bowl " (990 yen including tax) has arrived.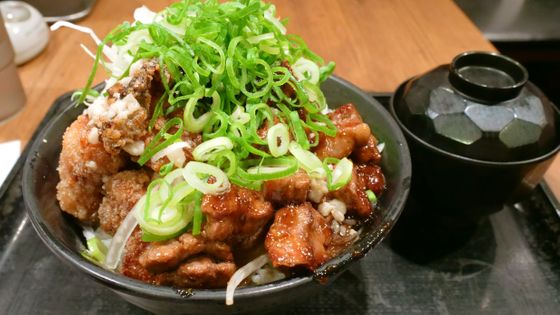 Compared to a transportation IC card.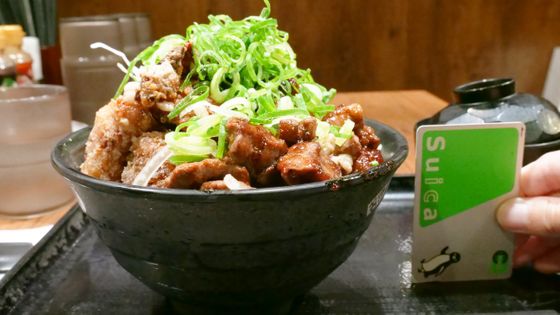 Miso soup with seaweed is also included as a set.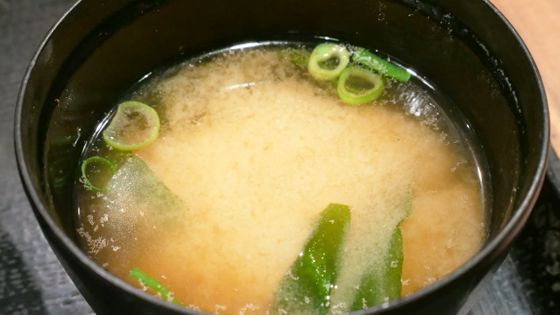 There are 3 large fried chicken in the bowl ...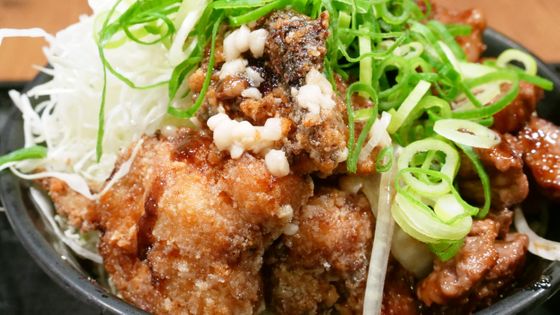 Rock steak with plenty of special garlic steak sauce is served.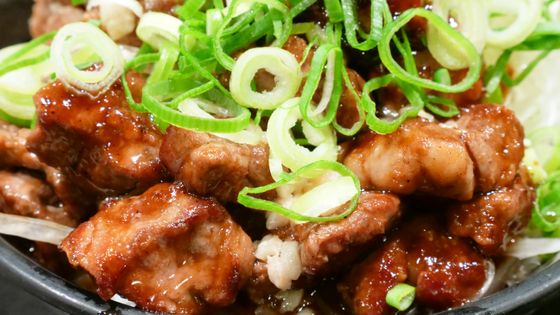 First, when you take a bite of a rock steak, the scent of garlic sauce goes out of your mouth and into your nose. When we chewed the meat further, the "feeling of eating meat" full of beef taste and the richness of rich back fat rushed into the mouth.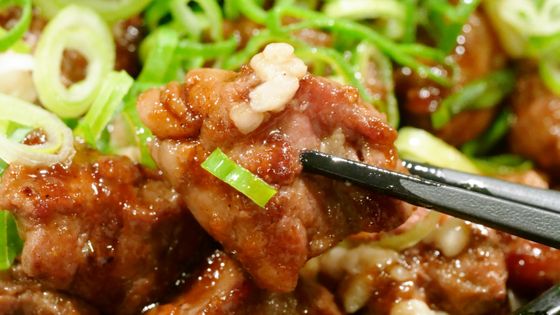 Next, when you squeeze into the deep-fried chicken, the juicy juice pops out from the spicy chicken, making it the best match with the secret sauce of garlic.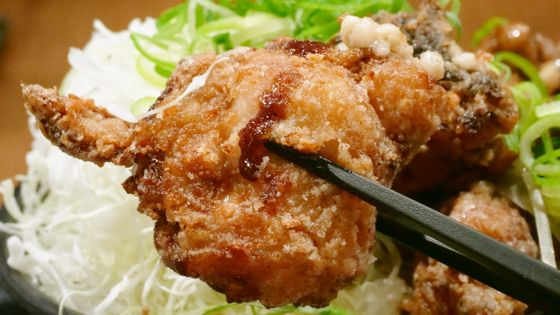 The crispness of shredded cabbage with plenty of sides makes the mouth refreshed with fat, so you could taste the steak and fried junkie without getting tired until the last bite.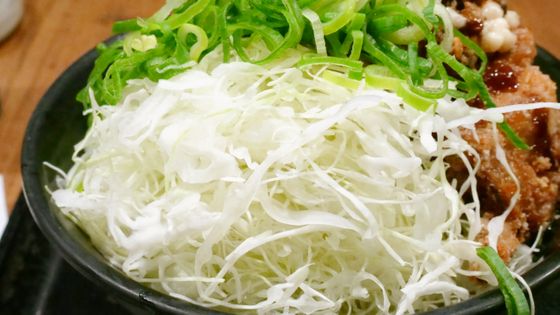 "Gokai Rock Steak Deep Fried Gomori" is available for a limited time from Friday, November 1, 2019, and the price is 990 yen including tax. In addition, it is handled in Okachimachi store, Diversity Tokyo Plaza store, Nakano Shimbashi store, Mio's store Ario Hashi main store, Dangaizaka SA store (down line), Shimizu PA store, Lalaport Numazu store, Pasar Hasuda (up line) store It is not.